Teen mental health days could save lives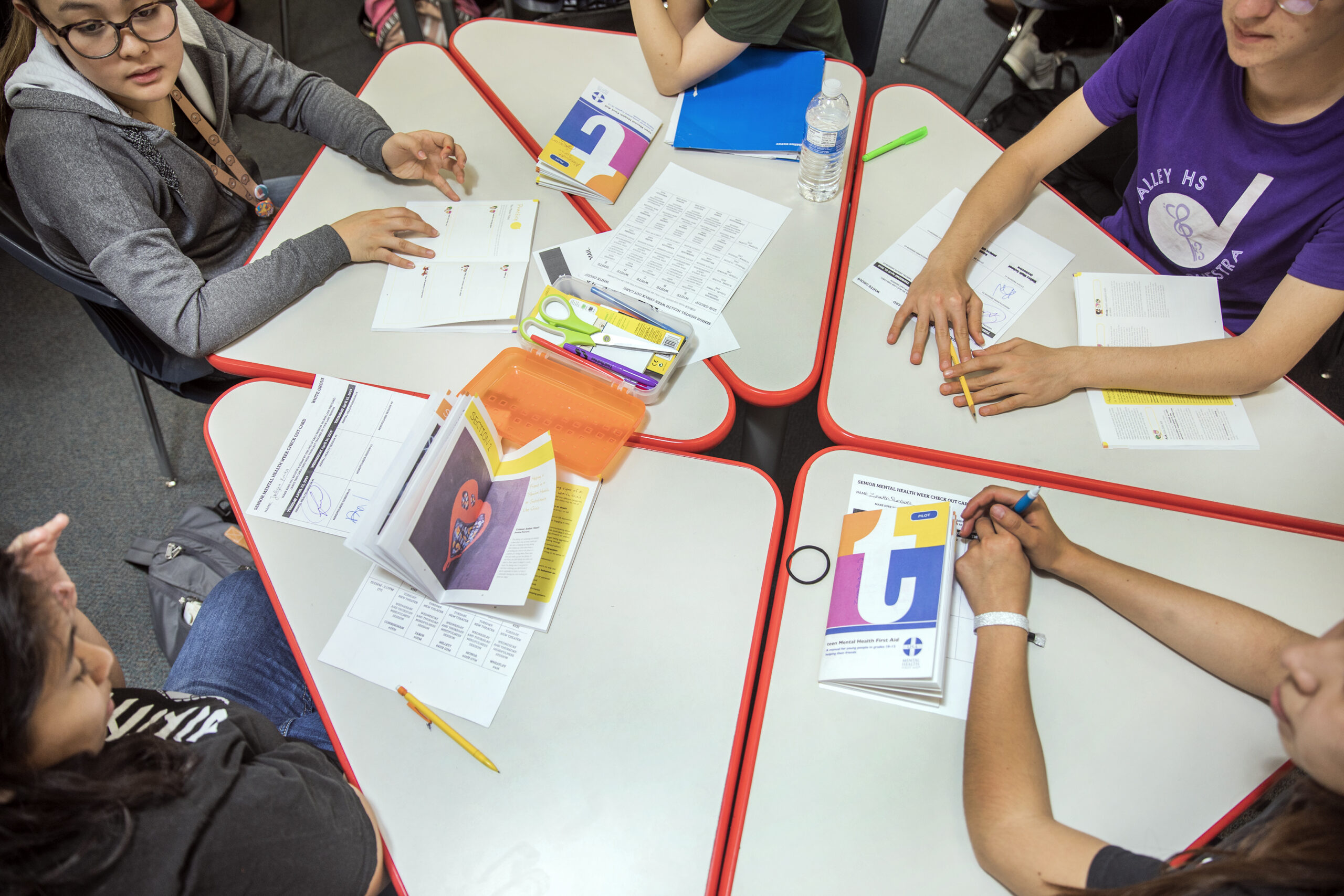 "Self-care" has become a buzzword in the last few years, and many people think of it as a synonym for simply pampering themselves or indulging in a "me day." In fact, self-care is enormously important when it comes to managing stress levels and safeguarding mental health.
That is why we were grateful to have the chance to testify recently at the Nevada Senate Education Committee hearing in favor of SB249. This bill, sponsored by Democratic state Sen. Marilyn Dondero Loop of Senate District 8, provides authority to behavioral and mental health professionals to excuse student absences from school for mental health reasons under certain circumstances. It also mandates that all school-issued student ID cards be printed with hotlines for local and national mental health crisis resources.
We cannot overlook the fact that, for many of us, the frequency and intensity of anxiety and depression have intensified over the last year due to the COVID-19 pandemic. We've all had milestone occasions like class trips, homecoming, prom and graduations canceled. Sports seasons have been disrupted and keeping up academically has become more challenging with distance learning. Together with the increased isolation we've all experienced, it can feel like our entire identities have been stripped away.
The fallout from these circumstances has been tragic, and Nevada continues to rank among the lowest in the country for mental health.
Suffering caused by stress, anxiety and loneliness is just as real as physical suffering caused by a broken bone or illness. Therefore, being able to take a mental health day is just as important as taking a sick day. Even during normal times, it's not uncommon for the stress of academic pressure, extracurricular commitments, friends and life in general to become overwhelming for us. Sometimes, it's actually the ones who look like they have everything together who are silently struggling. It would be such an enormous relief to be able to take a day to decompress and nourish our mental health.
SB249 would not only make mental and behavioral health excused absences for students who need them, it would also quickly provide a red flag that a student is struggling before it's too late. When the parent calls the school to notify them of an excused absence for mental or behavioral health, the school records the instance and can evaluate them to determine which mental health resources and support they might need.
Finally, the passage of SB249 would mark an important step in destigmatizing mental illness. We want teens to be able to talk openly about mental health challenges and understand it's OK not to be OK. Performing CPR can save a life, and providing mental health education can, too. In fact, mental health education is suicide prevention.
We envision a world where every teen has a mental health toolkit, showing them how to help themselves, a friend or family member. SB249, with not only its excused mental health absences, but also its provision for mental health hotlines printed on every student ID, provides an important first step.
Hope Means Nevada's efforts continue year-round to eliminate teen suicide and ensure every youth in our state has hope and a community of support. We aim to foster a community where teens know they are not alone and can find meaningful mental health resources. For more information: HopeMeansNevada.org. If you are in crisis or emotional distress and need immediate help, please call (800) 273-TALK.
Caroline Edgeworth is a junior at Bishop Gorman High School and co-chair of the Hope Means Nevada Teen Committee. Since her freshman year, she has been the starting setter for the varsity volleyball team and is looking forward to playing her third season as setter at Gorman, which has won two state championships in a row. Carolyn lives in Henderson with her parents Angela and Brian and their dogs Phineas and Aster.
Lauren Edgeworth is a sophomore at Bishop Gorman High School and co-chair of the Hope Means Nevada Teen Committee. She plays on the varsity volleyball team.
The Nevada Independent is raising $200,000 by Dec. 31 to support coverage of the 2024 election.
Tax-deductible donations from readers like you fund this critical work.
If you give today,your donation will be matched dollar-for-dollar.
Give + Get Matched
Featured Videos