Teslas in tunnels is an insult to public transportation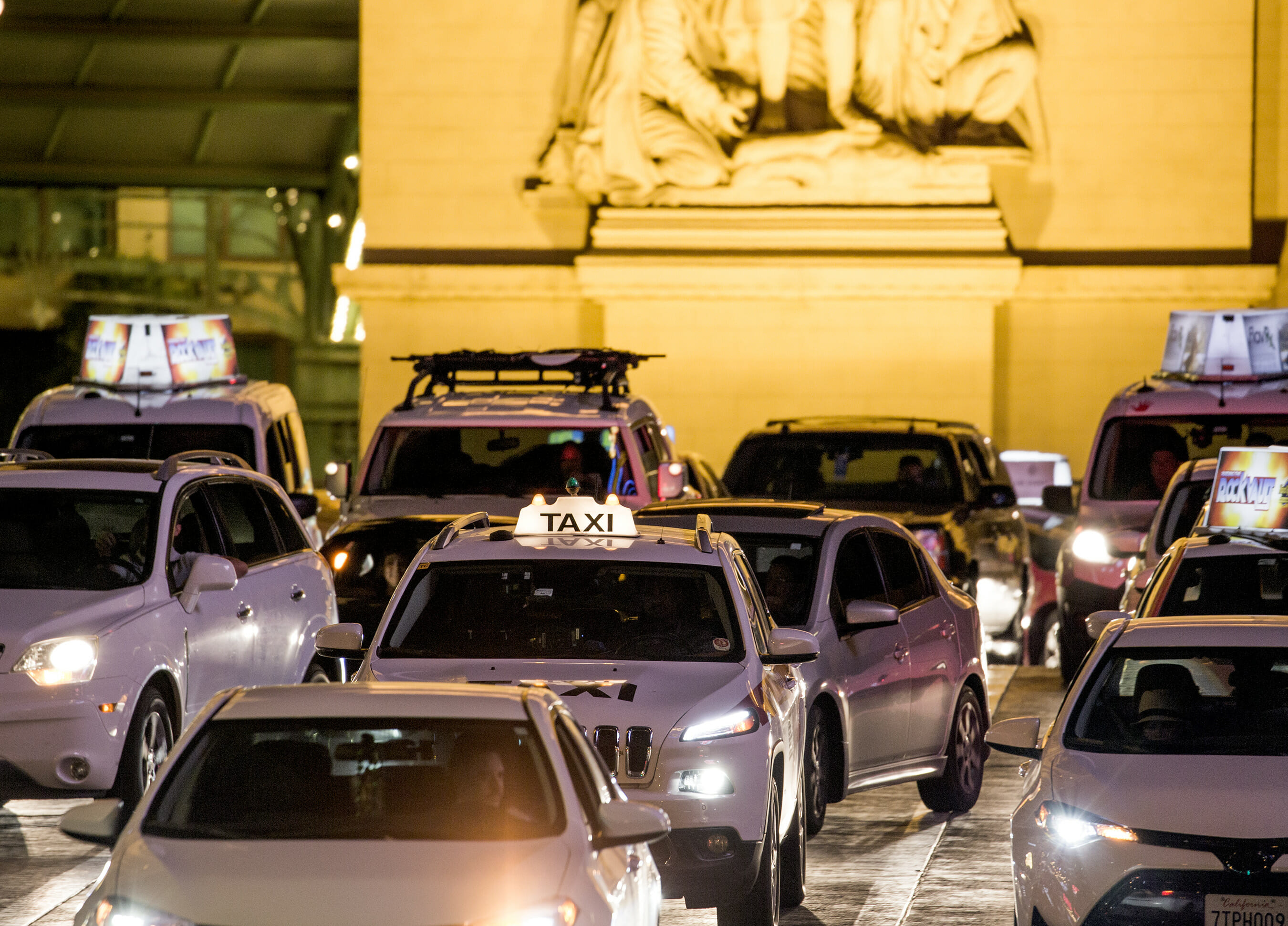 In October, Clark County approved a massive expansion to Teslas in tunnels, a project spearheaded by Elon Musk's Boring Company. The project, known as the Vegas Loop, entails 29 miles of underground car tunnels connecting 51 stations around the center of Las Vegas. The idea is novel, even seemingly innovative, but the claim that the underground highway system is anything close to an effective "express public transportation" is incredibly misleading. The Vegas Loop is a low-capacity Tesla advertisement designed around the needs of shareholders and tourists — not Las Vegas communities.
The map of Teslas in tunnels points to the limits of the project's target market. The map shows tunnels that proceed no further west than Arville and no farther east than UNLV. Very little of North Las Vegas is served, Henderson and Summerlin are ignored completely, and the majority of Eastside Vegas and Spring Valley are circumvented. The majority of Las Vegas residences thus will not be served by the Vegas Loop. Instead, the Loop will connect one casino to another, one area of capital exchange to the next, while ignoring the needs of the workers who make up the labor force of those casinos. In no way, shape, or form does Teslas in tunnels achieve the Boring Company's stated goal of "[solving] the problem of soul-destroying traffic."
Centering tourists rather than locals in infrastructure development is not new in Las Vegas; however, it remains incredibly short-sighted. Long commutes are linked with poorer productivity as well as lower quality of life because of worse physical and mental health. As the majority of Vegas residences will not be served by the Loop, most workers' commutes will remain just as long. That means lower health outcomes in the short run as well as worse health in the long run caused by continued road congestion, as many working people remain dependent on their own cars to reach their workplaces. Teslas in tunnels will do nothing to address any of these pre-existing problems that can be addressed by public transportation.
The Vegas Loop is built on the premise of providing "safe, reliable, and extremely affordable public transportation." Beyond the difference between this laudable stated goal and the reality in terms of customers served, Teslas in tunnels fails to serve as public transportation in another way: capacity. The Boring Company argues that it will target 57,000 customers per hour. However, initial results from the existing tunnel infrastructure show the figure is likely to be far smaller, as Teslas in tunnels do not reach their promised speed.
Further, the Loop may be successful in transporting customers more quickly than a subway — but only one or two customers at a time. This is treated by the Boring Company as a plus. If anything, it is a major minus. One of the key factors in public transportation is the number of residents that can be served. A car going down a tunnel at a high speed may be fast, but it does not serve nearly as many residents as a series of cars linked together into a seamless line following a rail — i.e. a subway.
It is highly convenient for the Boring Company that it has been able to secure approval for its "public transportation" system. It is more convenient still that, in effect, the tunnels are designed by one of Elon Musk's companies and are exclusively reserved for another of Musk's companies — Tesla. In effect, every Tesla used will be an advertisement for the Tesla brand, leading to increased demand for Teslas and greater profits for Elon Musk and his shareholders. Even more importantly, while the Boring Company begins construction in Las Vegas, it targets other cities like San Antonio and Fort Lauderdale in attempts to build similar "public transportation" systems of similarly questionable value — increasing profits for both Boring and Tesla.
Teslas in tunnels is simply an advertisement in the guise of public transportation. It is not a public good, but a private one. Teslas in Tunnels will join the list of novelties largely used by tourists while bearing no relevance to the actual Las Vegas public, another cog in Las Vegas's theme-parkization, while simultaneously generating greater wealth for the already-wealthy. Clark County should approve public transportation that benefits the public good, not projects with little to no value for the public like the Vegas Loop.
Travis Sanderson is a long-time resident of Las Vegas. He is a member of the Nevada Democratic State Central Committee and the Las Vegas Democratic Socialists of America.
The Nevada Independent is raising $200,000 by Dec. 31 to support coverage of the 2024 election.
Tax-deductible donations from readers like you fund this critical work.
If you give today,your donation will be matched dollar-for-dollar.
Give + Get Matched
Featured Videos