The Almanac of American Politics on Nevada and Lombardo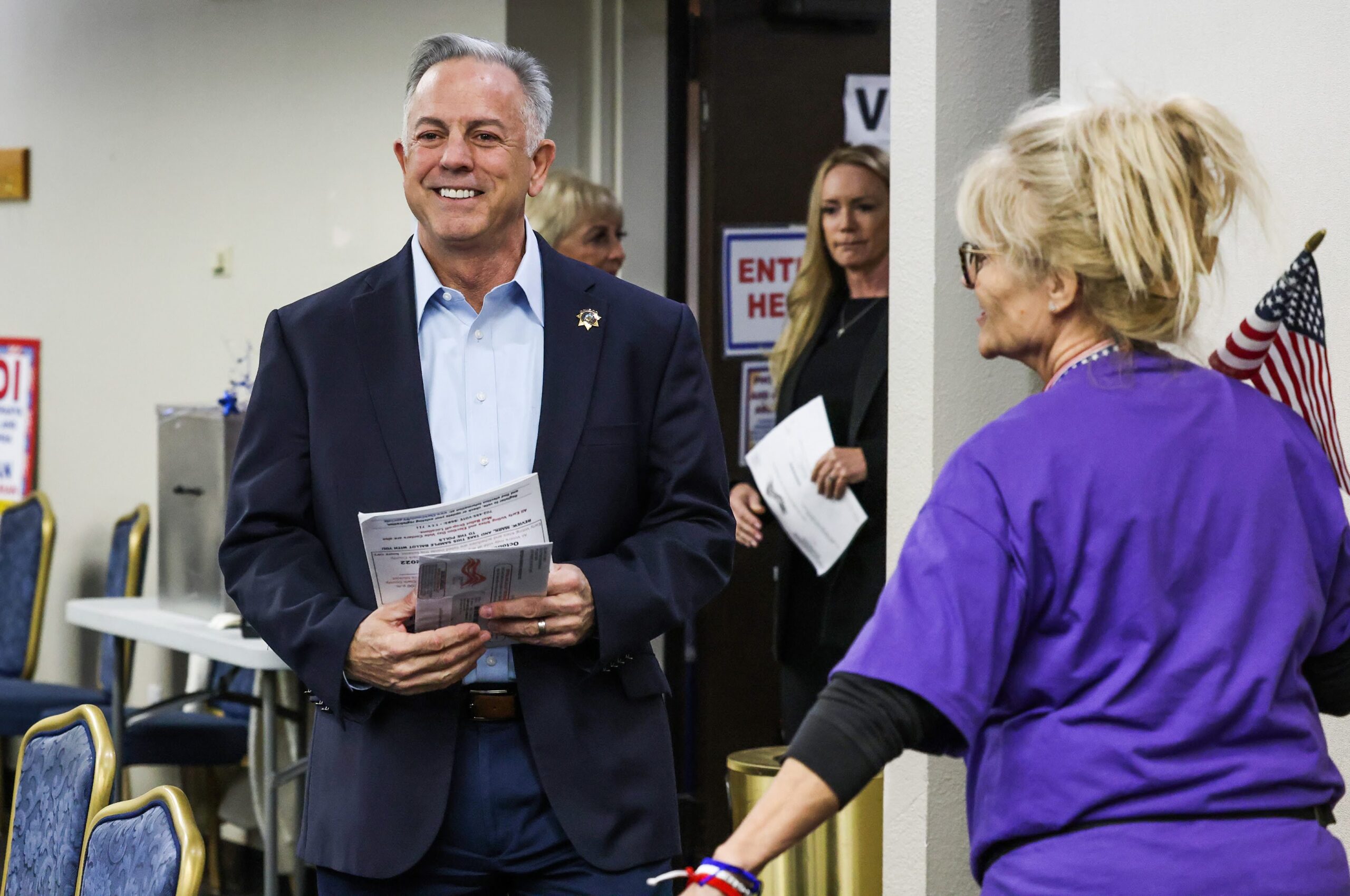 Editor's note: We are pleased to again publish this advance excerpt from this year's Almanac of American Politics, the Bible of the American political landscape.
For more than five decades, the Almanac of American Politics has set the standard for political reference books. In July, the Almanac will be publishing its 2024 edition, with some 2,200 pages offering fully updated chapters on all 435 House members and their districts, all 100 senators, all 50 states and governors, and much more.
Below are excerpts from the new chapters in the 2024 Almanac on the state of Nevada and Gov. Joe Lombardo, written by Louis Jacobson. Jacobson -- a senior correspondent for PolitiFact, a senior columnist for Sabato's Crystal Ball at the University of Virginia Center for Politics, and a contributor of political coverage for U.S. News & World Report -- has written for seven editions of the Almanac, going back to the 2000 volume.
Readers can receive a 15% discount if they purchase the new Almanac at its website and use the code NVIND15 at checkout.
State overview
Nevada fuses two important, and divergent, demographic groups in today's political scene, minorities and blue-collar whites. The state is 30 percent Hispanic (the fifth highest of any state), 11 percent Black and 9 percent Asian (the sixth highest)—all prime voting groups for Democratic candidates. Nevada's white population, meanwhile, accounts for 47 percent of the total—the fifth smallest of any state—but it includes many with prickly views about the federal government, which owns about 80 percent of the state's land. These voters are receptive to Republicans, especially those aligned with Donald Trump. Mix in economic upheaval—first during the Great Recession and later during the coronavirus pandemic, both of which flattened the state's crucial tourism industry—and you have the recipe for volatile politics.
Nevada has been a land of boom and bust from its very beginnings as a territory. The evidence of the latest boom is apparent as your plane descends at Las Vegas' Harry Reid International Airport (renamed in 2021 for the former Senate Majority Leader from McCarran International Airport). You see a pyramid rising from the desert; just across the street from a Sphinx-like lion are New York City-style skyscrapers. Nearby are a fair-sized Eiffel Tower, the gondolas of Venice, and a flaming pirate ship. But there have been signs of bust — giant hotels and condominiums with no lights on at night, retail space up for rent, subdivisions where many houses are unoccupied, and a seamy side of town expertly mined by CSI, the flagship of the long-running TV crime procedural. All this is set in one of North America's most forbidding landscapes, a bowl-shaped desert valley rimmed by barren peaks.
The natural parts would have looked familiar to the prospectors who first came to mine silver and gold in Virginia City, on a mountain 6,700 feet above sea level, or to Mark Twain and Bret Harte, who documented the heyday of the Comstock Lode, which beginning in 1859 produced $500 million worth of silver within two decades. President Abraham Lincoln's Republicans made Nevada a state in 1864, even though it did not meet the population requirement, to win three more electoral votes. But the silver boom went bust, and by 1900, Nevada had only 42,000 residents, down 68 percent from its 1880 peak. For a time, it seemed questionable whether Nevada would be a viable state. In the early 1930s, when there were still only 91,000 Nevadans, the state government was about to go bankrupt. So Nevada decided to roll the dice. It reduced its residency requirement for divorce to six weeks and legalized gambling. The state catered to what most Americans considered sin—casinos, pawnshops, divorce mills, quick-wedding chapels, and legal brothels. (Nevadans remain below average in church attendance.) It turned out to be good business. The 6.75 percent gross gambling receipts tax generated enough revenue to make it unnecessary for Nevada to impose income, corporate or inheritance taxes.
From mining boom to gambling boom, Nevada has been a second-chance state, a place for outcasts to succeed and misfits to rebound. Just over a quarter of the state's residents were born in Nevada, a rate well below even second-place Florida's, and that percentage has held steady for a half-century. Today, more adult residents of the state were born in California than in Nevada. Nevada has been an avenue of success for ethnic groups who faced roadblocks elsewhere. The four owners of the Comstock Lode—MacKay, Fair, Flood and O'Brien—were Irishmen. The first big hotel on the Las Vegas strip, the Flamingo, was built in 1946 by the Jewish gangster Bugsy Siegel. Most of the big casinos were owned by mobsters until industrialist Howard Hughes—a different kind of outcast—bought them up in the late 1960s.
The job market has consistently attracted minorities. But Nevada's median income is 5 percent below the national average, and the state is not highly educated: Just over a quarter of residents had a college degree in 2021, ranking Nevada seventh to last among the states. Gaming (the state's preferred term for gambling) has generated enormous growth: The 91,000 people in the state who decided to legalize gambling have grown into a population of nearly 3.2 million today. Las Vegas was a dot on the map when gambling became legal, a one-traffic-light crossroads with 8,532 people in all of Clark County. Now, Clark County has almost 2.3 million. Las Vegas' 23,000 hotel rooms in 1973 mushroomed into roughly 150,000 today. Henderson, a Las Vegas suburb, is now the state's third-largest city with 322,000 residents, having grown by about one-quarter during the past decade. Reno, known as "the biggest little city in the world," has about 497,000 people in its metro area. Nevada was America's fastest growing state in the 1960s, 1970s, 1980s, 1990s and 2000s, and was ranked fifth between 2010 and 2020. For a long historical moment, gaming was a good economic bet. But in 2007, those revenues declined even before the national economy fell into recession. Nevada suddenly went bust, with the decline in gaming revenues cascading into a housing and construction crash.
Nevada recorded the nation's steepest fall in homeownership rates between 2004 and 2012, and foreclosure rates peaked at nearly 10 percent of households. As the nation began to recover, so did Nevada. Housing prices rebounded, as migrants from other states flocked to a place with a much lower cost of living. Clark County's population grew 17 percent between 2010 and 2021, operating with a revised business model. With some form of gambling available in 48 states and with neighboring California dotted with Indian casinos, Las Vegas promoted itself as a family destination, not just a gambling den. While gaming accounted for 57 percent of Nevada casino revenues in 1996, it fell to 43 percent in the pre-pandemic year of 2019, and on the Strip specifically, the share declined to 34 percent. The Strip became a luxury shopping center with world-class restaurants. The expansion of sports betting, which was legalized outside Nevada by the Supreme Court in 2018, poses a threat, as does overseas competition; In China, Macau's gaming revenues exceed those in Las Vegas. Las Vegas became a major player in the convention business, and its first major-league sports team, the National Hockey League's Golden Knights, began playing in 2017. The city's second pro sports team, the National Football League's Raiders, began playing in 2020, with a state-financed plan for the $1.9 billion Allegiant Stadium.
The coronavirus pandemic hobbled Nevada's economy, with statewide unemployment peaking at 28.5 percent in April 2020 (the highest monthly rate for any state since records have been kept), and while it fell to 4.4 percent by the summer of 2022, that was still almost a point higher than the national average. In Las Vegas, unemployment peaked at 31.1 percent and fell to a low of 5 percent by April 2022. Even before the pandemic, Nevada had sought to diversify its economic base. Las Vegas is now a hub for such businesses as Amazon, shoe retailer Zappos, and data firm Switch Inc., as well as a developing medical sector that's piggybacking on the University of Nevada's medical school. In Henderson, Google has built a $600 million data center, while Haas Automation, which makes computerized machining tools, is planning a $100 million square-foot factory. Solar energy firms, including Tesla, Sunrun and Vivint Solar, have flocked to the state; in 2020, the Trump administration approved a 700-megawatt solar project on 5,100 acres of federal lands north of Las Vegas. Reno, for its part, has sunk in the gaming rankings without Las Vegas' luxury attractions, but the surrounding county, Washoe, has ridden its low cost of living and its pleasant combination of sun and ski slopes to a population increase of almost 17 percent since 2010. Economic diversification is proceeding rapidly in Washoe County, with a big push from the state: Electric automaker Tesla and Panasonic accepted $1.3 billion in incentives to build the biggest battery factory in the world, at the 166-square-mile Tahoe-Reno Industrial Center. Tesla subsequently announced plans for a $3.6-billion plant to produce semi-trucks. The resulting influx of employees, bolstered by a flurry of remote workers seeking refuge during the pandemic, has begun pushing up housing prices and straining local services. Nevada also mines lithium, a key component in batteries, in Esmeralda County, about halfway between Reno and Las Vegas. Meanwhile, the state boasts a $4.9 billion outdoor recreation industry, with a higher percentage of jobs in that sector than the nation as a whole.
For all its distinctiveness, Nevada has been similar to the nation politically. A silver producing state, it voted three times for the free-silver populism of William Jennings Bryan, but since his final candidacy in 1908, Nevada has voted only twice for the loser of a presidential election—Gerald Ford in 1976 and Hillary Clinton in 2016. For years, Nevada sent politically shrewd Democrats to Washington and kept them there to protect the interests of a state heavily dependent on the federal government. The most enduring was Harry Reid. In 1982, he won election to the House and to the Senate in 1986; he became majority leader in 2007. Keeping him in this position was of immense importance to the gaming industry and the Culinary Workers Union, which is majority Latino and has a crackerjack political organization. When the federal government planned to build a national nuclear waste repository at Yucca Mountain, 90 miles from Las Vegas, Reid fought it mightily— and successfully. Meanwhile, Las Vegas based casino magnate Sheldon Adelson, who died in 2021, was a Republican mega-donor and owner of the Las Vegas Review-Journal.
Since 2000, Nevada has been competitive between the parties, though with a slight edge to Democrats in recent years. In 2020, Joe Biden won the state by 33,596 votes, up only modestly from Hillary Clinton's 27,202-vote margin four years earlier; Biden's 2.5-point victory was about half as wide as his margin nationally. Reid's death in December 2021 left the Democrats to fight the 2022 midterms without his leadership for the first time in decades, and the party had reason to worry: Biden's approval ratings were weak, inflation and high gas prices hit the state especially hard, Democratic registration was declining, an overly optimistic redistricting map drawn by Democrats was poised to backfire, and the state party apparatus had been taken over by a Democratic Socialist wing, leading establishment Democrats to form their own competing vehicle called Nevada Democratic Victory. The stakes were high, with competitive races for Democratic Sen. Catherine Cortez Masto, Democratic Gov. Steve Sisolak, and three Democratic House members, plus contests for attorney general, secretary of state and treasurer that pitted mainstream Democrats against Trump-aligned election deniers. In the end, the Culinary Workers' muscle and the remnants of the Reid machine carried Democrats mostly to victory. Cortez Masto won by about 8,000 votes, the three endangered Democratic House members won new terms, the Democrats increased their edge in both legislative chambers, and Democrats defeated each of the Trump-aligned candidates for statewide office. However, in the gubernatorial race, Joe Lombardo became the only Republican to win a Democraticheld governorship in the 2022 midterms, thanks to a less-confrontational stance that enabled him to win a crucial slice of moderates and independents. In addition, less-controversial
GOP nominees won the races for lieutenant governor and controller. Meanwhile, voters approved a wide-ranging equal rights amendment covering "race, color, creed, sex, sexual orientation, gender identity or expression, age, disability, ancestry, or national origin," as well as a minimum-wage increase and, narrowly, a system of ranked-choice voting (which must be passed once more before enactment). The Nevada Independent's Jon Ralston credited the relatively strong night for Democrats to the nomination of polarizing candidates by the GOP and a strong mail-ballot get-out-the-vote push by Democrats in Clark County. After the election, Democrats voted out the socialist leadership of the state party.
For 2024, the Democrats have shifted Nevada, already an early state in the presidential calendar, to the second spot, jointly with New Hampshire. The move assuages concerns among some Democrats about giving voters of color a larger voice in the presidential selection process, as well as putting a consistently competitive general-election state near the top of the order.
Gov. Joe Lombardo
Republican Joe Lombardo followed a career in law enforcement by winning the governorship of Nevada in 2022, becoming the only Republican to flip a Democratic gubernatorial seat that year. Lombardo ousted Democrat Steve Sisolak after just one term, thanks to a delayed backlash against Sisolak's public health restrictions during the coronavirus pandemic and Lombardo's calculated distance from his party's more extreme wing.
Lombardo was born in Sapporo, Japan, the son of a U.S. Air Force veteran. He moved to Las Vegas, where he graduated from high school and earned a bachelor's and a master's degree from the University of Nevada-Las Vegas. He served in the U.S. Army, then pursued a career in law enforcement. He rose through the ranks of the Las Vegas Metropolitan Police Department for a quarter century before winning election to the nonpartisan post of sheriff of Clark County (Las Vegas) in 2014. He was reelected in 2018. Lombardo came to national prominence after the nation's deadliest mass shooting, in which a gunman on the 32nd floor of the Mandalay Bay hotel killed 60 people and wounded more than 400 at a music festival below. The New York Times described Lombardo from his press conferences as a 'plain-spoken man whose persona contrasts sharply with his city of flashing billboards and jangling slot machines."
Lombardo jumped into the 2022 Republican primary to challenge Sisolak, who was considered one of the nation's most vulnerable governors. Sisolak was a longtime commissioner in Clark County who in 2018 became the first Democrat to win the Nevada governorship in two decades. Entering office with expanded Democratic majorities in the legislature, Sisolak proceeded to enact a broadly progressive agenda, signing bills on guns, renewable energy, abortion, labor unions, and the minimum wage. In 2020, Sisolak inflamed critics during the coronavirus pandemic, which had an outsized impact on Nevada's tourism-based economy. More than a dozen other Republicans also entered the GOP primary, including attorney and former boxer Joey Gilbert, who received the state party endorsement; former Sen. Dean Heller; North Las Vegas mayor and former Democrat John Lee; and venture capitalist Guy Nohra. But Lombardo became the early and durable frontrunner, thanks to an endorsement by former President Donald Trump, a big war chest, and a familiarity among voters in the populous Las Vegas metropolitan area, a neutralizing factor in Sisolak's home base. In the primary, Lombardo won 38%, followed by Gilbert with 28%, Heller with 14%, Lee with 8% and Nohra with 4%.
In the general election, Lombardo leaned into criticism of Sisolak's handling of the pandemic, calling the incumbent's mask mandate "political theater" and saying he took too long to reopen the economy. He also touted conservative policies on education, including expanded school choice and arming trained teachers in the classroom. But on other issues, Lombardo kept his distance from his party's right wing. He backtracked on abortion after the Supreme Court overturned Roe v. Wade: Lombardo had initially expressed support for a referendum to ban abortion after the 13th week of pregnancy, but later he said Nevada residents had already spoken decades earlier when they passed a ballot measure that enshrined abortion rights. Lombardo also broke with some Republicans by saying Joe Biden was the nation's legitimately elected president. When asked in the campaign's only debate whether he thought Trump was a "great president," Lombardo responded, "I wouldn't use that adjective." This almost cost him Trump's endorsement, the New York Times reported; after Trump floated the idea of un-endorsing Lombardo for his apostasy, Republican National Committee chair Ronna McDaniel intervened and the Lombardo campaign proceeded to release a statement calling Trump a "great" president.
However, it was ultimately Lombardo's distance from Trump that made his victory possible. In a race that was close enough that it took three days to call, Lombardo defeated Sisolak, 48.8%-47.3%, a difference of about 15,000 votes. (Nevada's eccentric ballot option, "None of these candidates," got just shy of 15,000 votes.) Sisolak won Clark County, as all winning Democrats need to, but he trailed the Clark County performance of Catherine Cortez Masto, the Democratic senator who won another term, by 2.1 percentage points. Sisolak also won Washoe County (Reno) but trailed Masto's showing there by 3 percentage points. Analysts credited a small but crucial slice of split-ticket voters Sisolak had won Clark by more than 86,000 votes in 2018, but by just 39,000 votes in 2022.
Shortly after taking office, Lombardo rescinded coronavirus measures in the state, though the move was largely symbolic since they had lapsed months earlier. He faced a solidly Democratic legislature, raising questions about where he could find common ground on legislation.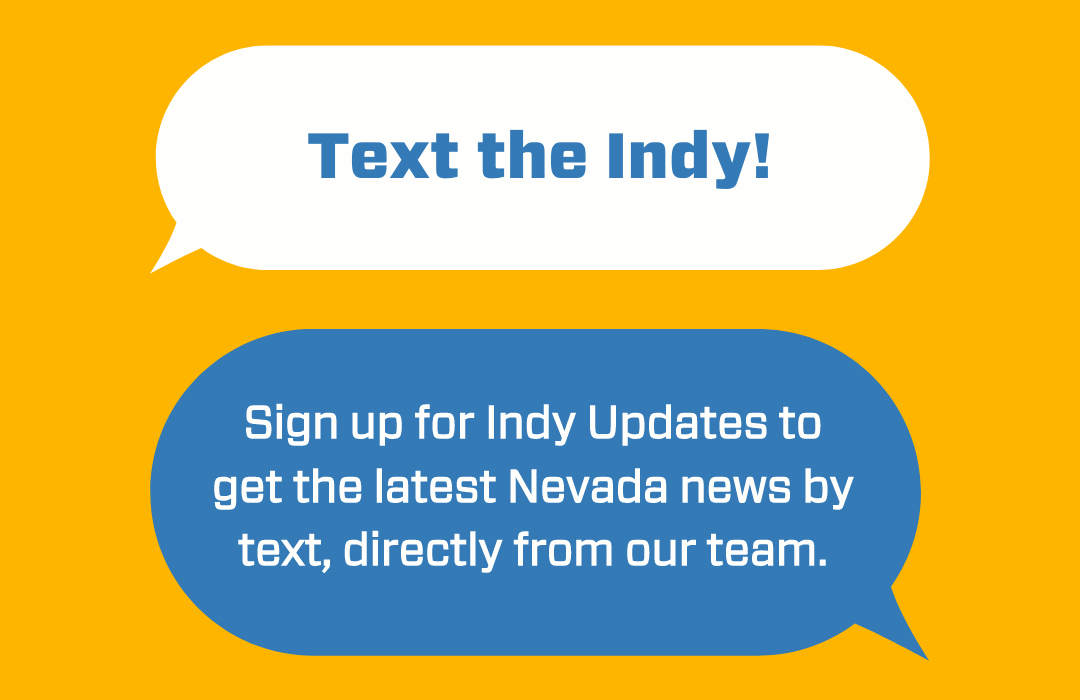 Featured Videos