The Legislature should get ahead of feds, enact stricter tobacco laws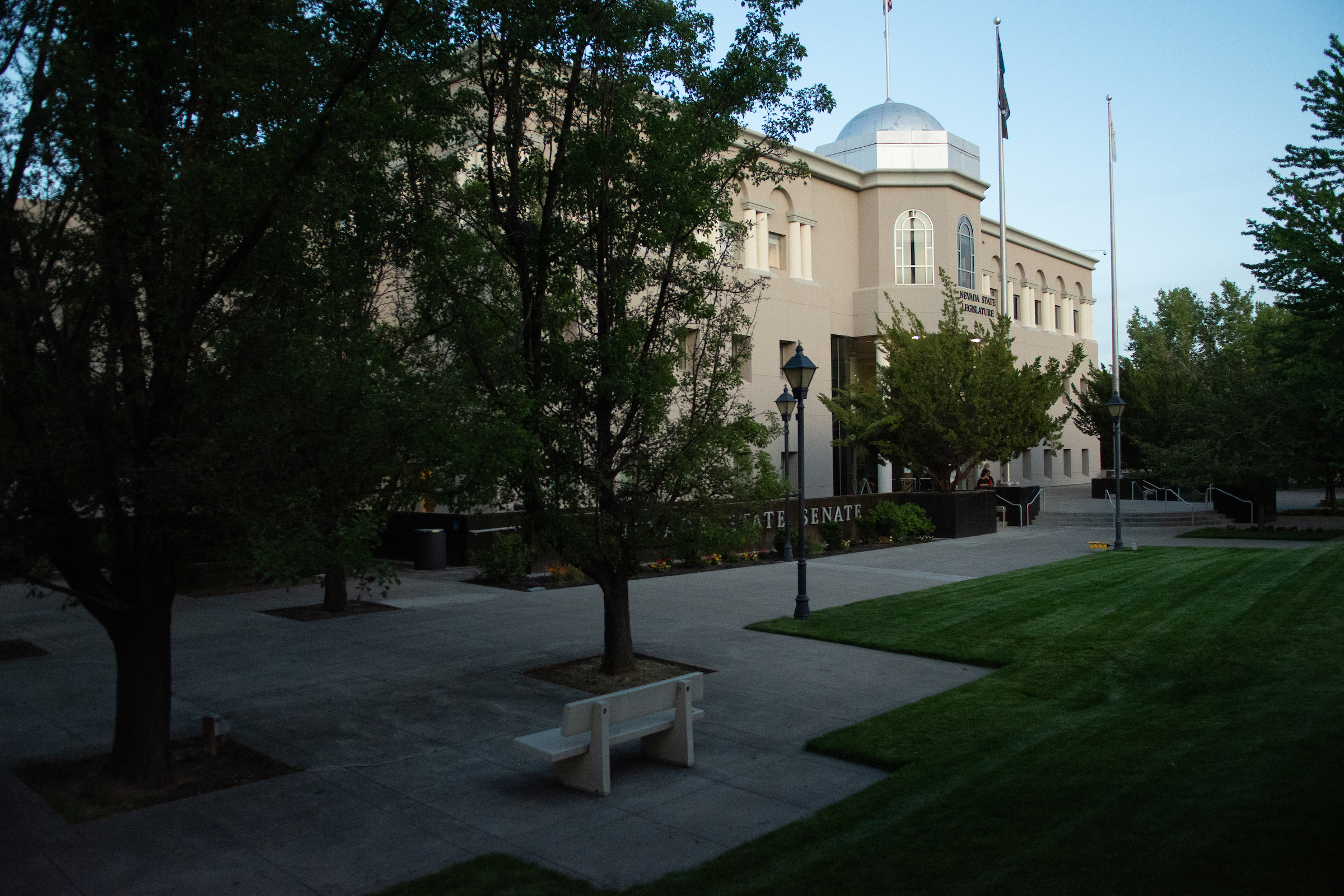 Would it surprise you to learn that tobacco companies added menthol and flavoring to their products to make them more palatable and appealing to users? What if it was revealed that those flavors were more addictive — and targeted toward Blacks and youth? Or that it would take decades to force tobacco companies to stop?
None of this is surprising to us, either.
And the tobacco companies haven't stopped. Yet.
In late April the Food and Drug Administration (FDA) dropped the news that it would take up new product standards to ban menthol flavoring in cigarettes and other flavorings in cigars. It would put an end to countless product lines designed to attract users with cool names like Summer Twist and Coastal Cocktail and marketed by ad campaigns that link tobacco with everything from jazz music to date night.
This is a huge move for an agency that for years has known of the negative health impacts of tobacco and actually spent millions on youth tobacco prevention campaigns in the name of public health all while allowing tobacco companies to continue marketing and selling their dangerous products.
Scientific studies, of which we're sure the tobacco experts at the FDA are familiar, have demonstrated that flavored tobacco products have the greatest appeal to youth and play a major role in initiation of tobacco use. Some studies have also shown that people who smoke menthol cigarettes have a harder time quitting than those who smoke non-menthol versions.
In a case of one hand not working in sync with the other (or perhaps ignoring the other), another federal agency has been sharing facts about the threats of menthol and flavorings in tobacco products for years.
The Centers for Disease Control and Prevention's Office on Smoking and Health dedicates a full page to menthol tobacco products and uses the space to outline plenty of reasons why they should've been banned in 2009 when Congress adopted the Family Smoking Prevention and Tobacco Control Act. That law bans "characterizing flavors" in cigarettes, except menthol and tobacco flavors.
Among the CDC's list of facts about menthol cigarettes:
● Tobacco companies have used menthol in cigarettes to make them seem "less harsh and more appealing to new smokers and young people."
● Tobacco companies have used marketing messages to imply that menthol products are "healthier," when this is completely untrue.
● More than half of youth ages 12-17 years old who smoke use menthol cigarettes – a higher percentage than those over age 18 who smoke.
● More than 75 percent of Black adults who smoke usually use menthol cigarettes.
The CDC also notes that teens and Black smokers use menthol cigarettes at higher rates "in part because the tobacco industry has aggressively marketed menthol products to young people and African Americans…"
And while the FDA has been slow to move on creating policies to prevent tobacco companies from luring youth into addiction and preying upon certain more vulnerable populations, other state and federal agencies across the nation have been spending millions of dollars and years of effort working to counter tobacco companies' efforts.
To localize the issue, data from the 2019 Nevada Adult Tobacco Survey shows more than 25 percent of tobacco users reported using menthol cigarettes and a little more than 2 percent said they used flavored little cigars. That same survey also found that the majority of Nevadans said they would support restrictions on flavoring in tobacco products.
It's clear, based on this data, that a flavor ban would very likely lead to fewer adults using tobacco and vapor products.
As for youth use of menthol cigarettes and flavored cigars, the ban would certainly reduce their access to these addictive products that lure in users with the same flavors the FDA has already begun to regulate in vapor products.
But youth shouldn't be able to access these products because the minimum sale age is 21, right? That is ideally the case. However it's unrealistic to put all one's faith in a low-paid convenience store clerk and their willingness to keep kids from using contraband products. In Nevada, recent compliance checks by the Nevada Attorney General's office and FDA have exposed a 30 percent failure rate for retailers selling tobacco products to youth, with many of those sales flavored cigars and menthol cigarettes.
The battle to reduce lung cancer and get fewer people to smoke and use tobacco has been a years-long effort between public health organizations and tobacco companies. Those who haven't been at the table often enough are lawmakers who have the ability to pass comprehensive tobacco control legislation rather than a patchwork of inadequate measures.
In Nevada, legislators passed Assembly Bill 59 prohibiting the sale of tobacco and vape products to anyone under 21 years of age – nearly two years after President Trump signed federal tobacco 21 legislation. Nevada's lawmakers were just cleaning up the statutes.
In the past two decades, Nevada's legislators have increased the tobacco tax twice, up to $1.80 per pack of cigarettes, which still falls below the national average of $1.91. At the same time, the tax rate on other tobacco products – any tobacco product that isn't a cigarette – has never been increased. Lawmakers also slashed funding for tobacco prevention programs and weakened the voter-approved Nevada Clean Indoor Air Act.
In recent years they've begun to turn the ship around. Next year, online and phone sales of tobacco products will require third-party age verification. They've moved to tax vapes as other tobacco products rather than at the wholesale rate. And they've begun to shift more public health funding to youth vaping prevention and tobacco control programs, which is having a positive impact.
However, now is the time for Nevada's lawmakers to take bolder action to protect Nevadans' health. It's fully within the Legislature's purview to enact stricter tobacco laws than what's been set at the federal level, such as flavor restrictions. They wouldn't be leaders in the effort, but they'd be in good company. Nearly 350 localities and a handful of states have already passed some form of restriction on flavored tobacco products, including our neighbor California.
There's no reason to wait for the FDA to wait through its lengthy public comment period and fight with the tobacco industry throughout the process of enacting flavoring restrictions. Nevada legislators can simply pass a law that Nevadans have already said they support.
Tom McCoy is the executive director of the Nevada Chronic Care Collaborative and a board member and policy committee chair of the Nevada Tobacco Prevention Coalition. He frequently lobbies on chronic care disease issues, including tobacco, at the Legislature.
The Nevada Independent is raising $200,000 by Dec. 31 to support coverage of the 2024 election.
Tax-deductible donations from readers like you fund this critical work.
If you give today,your donation will be matched dollar-for-dollar.
Give + Get Matched
Featured Videos