Washoe County School District Superintendent Traci Davis. (David Calvert/The Nevada Independent)
The Washoe County School District's bunker mentality
Several Northern Nevada media outlets have provided superb reporting as the latest Washoe County School District imbroglio has unfolded.
The Reno Gazette-Journal, KRNV and This is Reno have provided insight into some of the circumstances surrounding the inevitable departure of Superintendent Traci Davis. We have done some reporting, too.
I come not to augment what has been published but to highlight through our own experience how the district has made an unpleasant situation much more combustible.
I refer not to the many pointed Orrin Johnson columns about the district, including his last one. I am talking about our education reporter Jackie Valley and her experience last week trying to track down a tip – which eventually proved correct – about Davis being accused of leaking confidential information.
The behavior by school board President Katy Simon Holland was bizarre and outrageous. Let me recount.
Jackie attempted to interview Holland a second time about Davis' leave of absence. She had already conducted a brief interview the day the leave was announced for undefined reasons. During an email conversation that began Wednesday and continued Thursday, Holland told Jackie that she would have to provide questions in advance.
At first, I thought she must be joking. I have never done so. No journalist should ever do so, unless the circumstances are highly unusual — and I can't think of any.
General subject matter? Sure. Areas of interest? No problem. But specific questions? Never.
Why? If they know the questions in advance, you are likely to get canned responses, often written by spinmeisters. And this is the head of a public body who was for years the county manager in Washoe!
When Jackie followed up, this is the response she received from Holland:
Having questions in advance is customary as a courtesy with most of the folks that interview us. It helps us to make sure that you are talking with the right person who can give you the information you need. The Board delegates the operation of the District to the Superintendent or Acting Superintendent, so there are many details in our huge organization that I'm just not the right person to ask.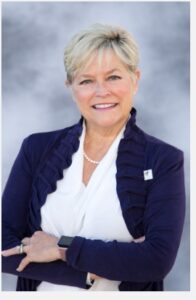 First, Holland knew what Jackie wanted to talk about, and she was obviously the right person to ask. (We knew she might be constrained for legal reasons, but then just say that.)
Second, does Holland expect us to believe that most media outlets in Northern Nevada routinely supply questions in advance? I don't think so.
Finally, Holland relented and agreed to a call. Jackie asked her if the leave was related to an allegation that Davis leaked confidential information related to a lawsuit (as turned out to be the case). Holland's answer: "I can't imagine where you heard that."
This is quite the bunker mentality by people charged with overseeing the education of 64,000 kids. Pro tip: It doesn't do much good to erect a bunker when the only incoming fire is from the circular firing squad inside the bunker.
The next day, Holland came down with sudden attack of volubility and the district released this statement. And since then, the acting superintendent, Kristen McNeil, sent out what amounted to a gag order on employees, then apologized for doing so.
These folks would make the Keystone Cops look like Sherlock Holmes. Luckily, they don't have an important job – only ensuring that thousands of children get a proper education.
Davis sounds as if she will not go gently, so this is bound to get uglier. All of these excellent northern reporters will be watching, as will Team Indy. We actually recently have increased our staff presence in Northern Nevada – we now have three full-time reporters there.
They can run. They can hide. They can stonewall.
But we will find them.
Comment Policy (updated 10/4/19): Please keep your comments civil. We reserve the right to delete comments or ban users who engage in personal attacks, use an excess of profanity, make verifiably false statements or are otherwise nasty.