Thoughts on the new statewide Nevada poll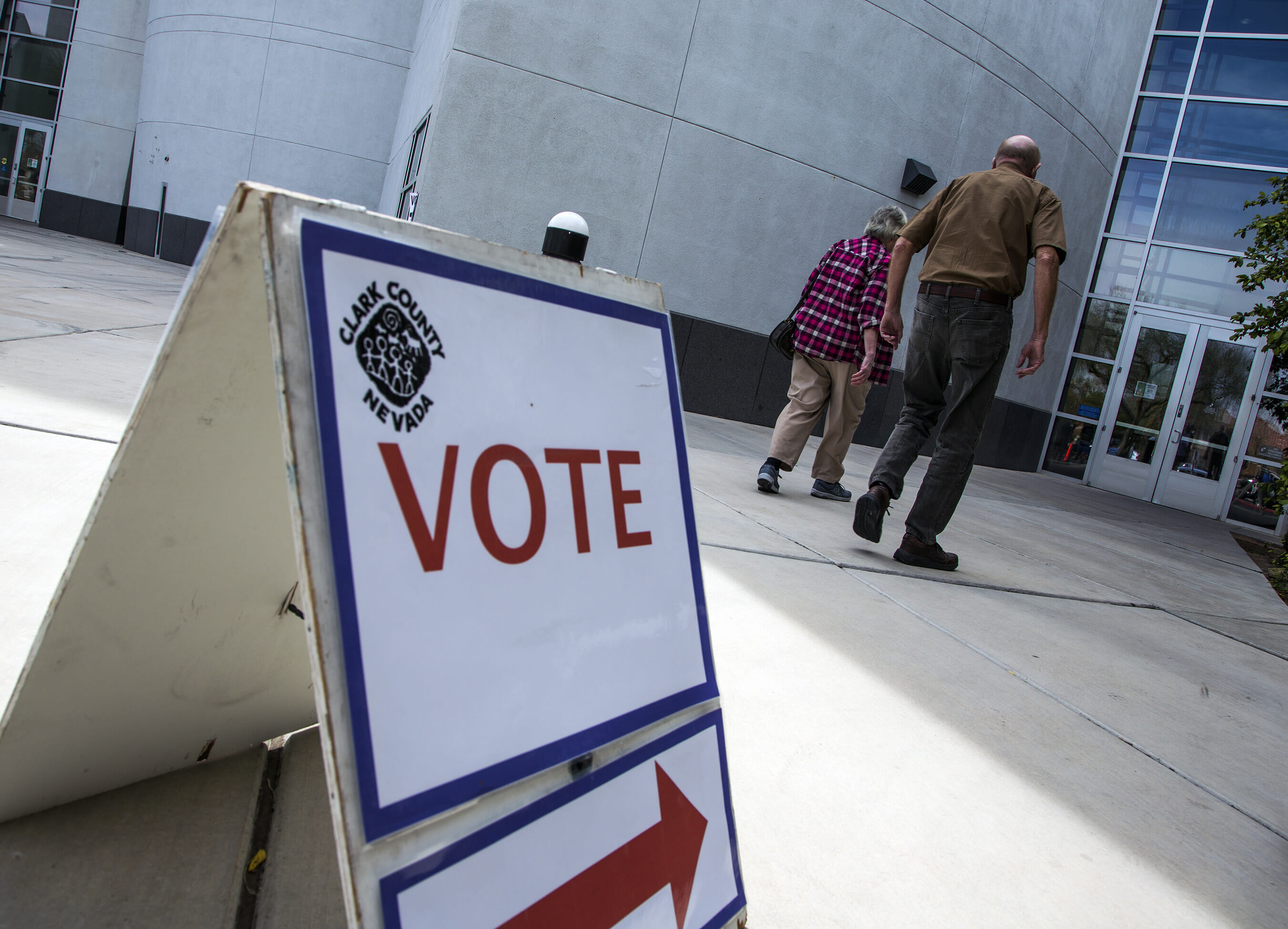 Six weeks ago, the Reno Gazette-Journal partnered with Suffolk University to provide a snapshot of what's happening in the major Nevada races.
Now, just eight weeks until the election and less than six weeks before early voting begins, the newspaper has released a new survey. Like the last one, the toplines reveal few surprises — dead heats in the top two races, Question 3 in serious jeopardy, huge undecideds in down-ticket races — except for one result: Three-quarters of Nevadans (and two-thirds in rural Nevada!) want the next governor to enforce the gun purchase background check initiative that narrowly passed in 2016. Whether that affects any races, especially for governor remains to be seen. But that number is remarkable.
There are, like the last one, a lot of interesting numbers inside the crosstabs, which I will detail below. Two months is a proverbial eternity in election cycles, and no one knows who will win the gubernatorial and Senate contests. But this poll provides yet another guidepost — including slight shifts toward the Democrats — and shows some potential trends developing.
---The poll's credibility: I'll repeat what I said last time: The Suffolk folks provide quality data. This survey of 500 likely voters from Sept. 5-10 has a margin of error of 4.4 percent, and 538 rates Suffolk a B+.
--- Sample: The Democratic-Republican split in the sample is 38.8 percent to 36.4 percent, or 2.4 points. The actual spread based on voter registration is closer to 4.5 percentage points, which means Suffolk is weighting for a GOP turnout advantage. It's reasonable. (In raw numbers, that means only 12 more Democrats than Republicans were interviewed.)
Of course, polls are only as good as their approximation of the actual electorate come November. Suffolk's is certainly a possible, even likely scenario. And it's why "this election comes down to turnout" is such a cliché. Because with races this close, it really does.
The previous poll's demographics were very similar to this one, favoring the GOP by 2 points, with 18 percent Hispanics and a regional breakdown of 65-20-15 (Clark-Washoe-rurals). So they are consistent.
--- Governor: It's 37-35, Steve Sisolak over Adam Laxalt, well within that margin of error of 4.4 percent. It was tied last time, so this is a small (and perhaps insignificant) shift to Sisolak. What's interesting is that comes after six weeks or so of Laxalt having the paid media field all to himself, because Sisolak just recently went back up on the air with TV ads. The time to knock out the Democrat with attacks has come and gone.
Sisolak has doubled his lead in Clark to 10 points, which is probably what he will need to win. Laxalt is now up 7 in Washoe (it was tied) while still winning by almost 20 in the rurals, which I think could get even bigger.
Independent Ryan Bundy is now at 4 percent, up from 2.5 percent six weeks ago. If Bundy stays that high or higher — and I know of polls that corroborate this number — Laxalt has almost no margin for error.
Laxalt is above water (36-29/favorable-unfavorable) while Sisolak, the leader (maybe), is not (34-35). Laxalt is at 31-30 in Clark, which is not good but could be a lot worse. He is plus 12 in Washoe and plus 19 in the rurals, which shows some softness for him. Sisolak is only 37-29 in Clark, which is weak, and he is underwater by 19 in the rurals and by 14 in Washoe, which is problematic. Upshot: Both have room to grow in their base areas of support.
The most important issue to voters in this race: Education, which is no surprise and explains why Sisolak is pounding Laxalt (with the help of the governor) and why Laxalt is working so hard to promote his education plan. (That issue came in at 31 percent and the only other issue of note was the economy at 20 percent.)
The non-major party voters are THE big story here, though: Sisolak leads by 25-22. Which means… more than half of indies are not with either major party candidate. The Libertarian contender, Jared Lord, and Bundy combine for 20 percent. A fifth of all indies for two guys that have no chance -- that's disgust!
Remember, non-major-party voters will make up close to 30 percent of voter registration by November. As the indies turn, so turns this race — and probably many others.
--- Senate: It's 42-41, Jacky Rosen over Dean Heller, if you round the numbers. But the actual difference in this poll? Two voters — 208-206. Six weeks ago it was 41-40, Heller, or five voters. This is….close.
What are the biggest issues? Fifty-one percent of Republicans say immigration, while the same number of Democrats say health care. President Donald Trump is the biggest issue for 20 percent of all Senate voters.
Heller has a 38 percent approval rating (42 percent disapprove), which is, um, not good. He is drowning in Clark (31-47), treading water in Washoe (45-43) and riding the red wave in the rurals (62-22). With indies, he is not doing well — 34-40.
Rosen has only a 31 percent approval rating, which is awful (36 percent disapprove), and she remains unknown or ill-defined among almost a quarter of the electorate. She is only at 58-8 among Democrats, which probably will improve. And she is 33-26 among indies.
Rosen is at 36-32 (favorable/unfavorable) in Clark, which is ominous, and is getting killed in Washoe (28-42) and the rurals (18-47). Heller's pummeling has obviously had an impact, but his numbers are so woeful, he still can only hope to eke out a victory.
Rosen is ahead of Heller by double digits in Clark (46-35), which if she maintains she almost surely will win. She is losing by 26 in the rurals and 15 in Washoe.
The indies favor Rosen by 10 percentage points, 41-31. If she holds that, Heller has no margin for error.
Note:  If you look at the president's numbers (45-49 overall), they look very similar to Heller's. Clark is 41-54, Washoe is 46-48 and the rurals are at 58-32. As I have said, and will keep saying, the higher rural turnout gets as a percentage of overall turnout, the better Heller and Laxalt will do — and some Republicans down-ticket, too. And the converse is true: The higher Clark turnout, which usually lags the other areas, gets, the better Democrats will do.
---Other stuff: Question 3 is in big trouble, down 19 points (51-32). It was down 15 in this poll six weeks ago.
It is getting crushed in Washoe (61-26) and the rurals (55-32) and losing decisively in Clark (47-34). The only bright spot: Indies support it, 45-37.
The LG and AG's races are close — Kate Marshall by 3 over Michael Roberson and Aaron Ford by 2 over Wes Duncan. But nearly half of the voters remain undecided and those campaigns have not spent a lot so far. Ford has stayed afloat despite the revelations of tax liens and arrests — but the negative ad blitz cometh. But both races show if the wave is blue enough, Marshall and Ford will win.
Gov. Brian Sandoval remains the only statewide elected with robust favorable numbers (50-23), and I was surprised to see Sen. Catherine Cortez Masto (30-38) faring so poorly.
People in Nevada are optimistic (56-27 on right direction/wrong track), do not want Trump impeached (59-36) and love them their brothels (55-36 against banning them).
Disclosure: Steve Sisolak has donated to The Nevada Independent. You can see a full list of donors here.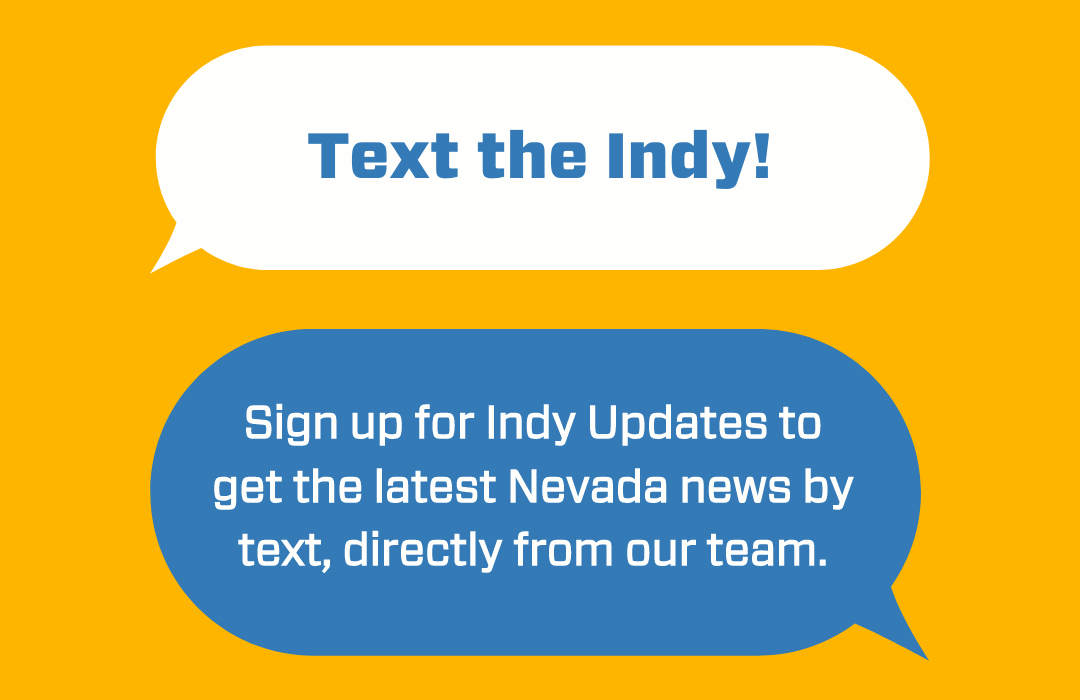 Featured Videos