Dozens of Clark County polling locations to remain open until 8 p.m. after Trump campaign, NV GOP lawsuit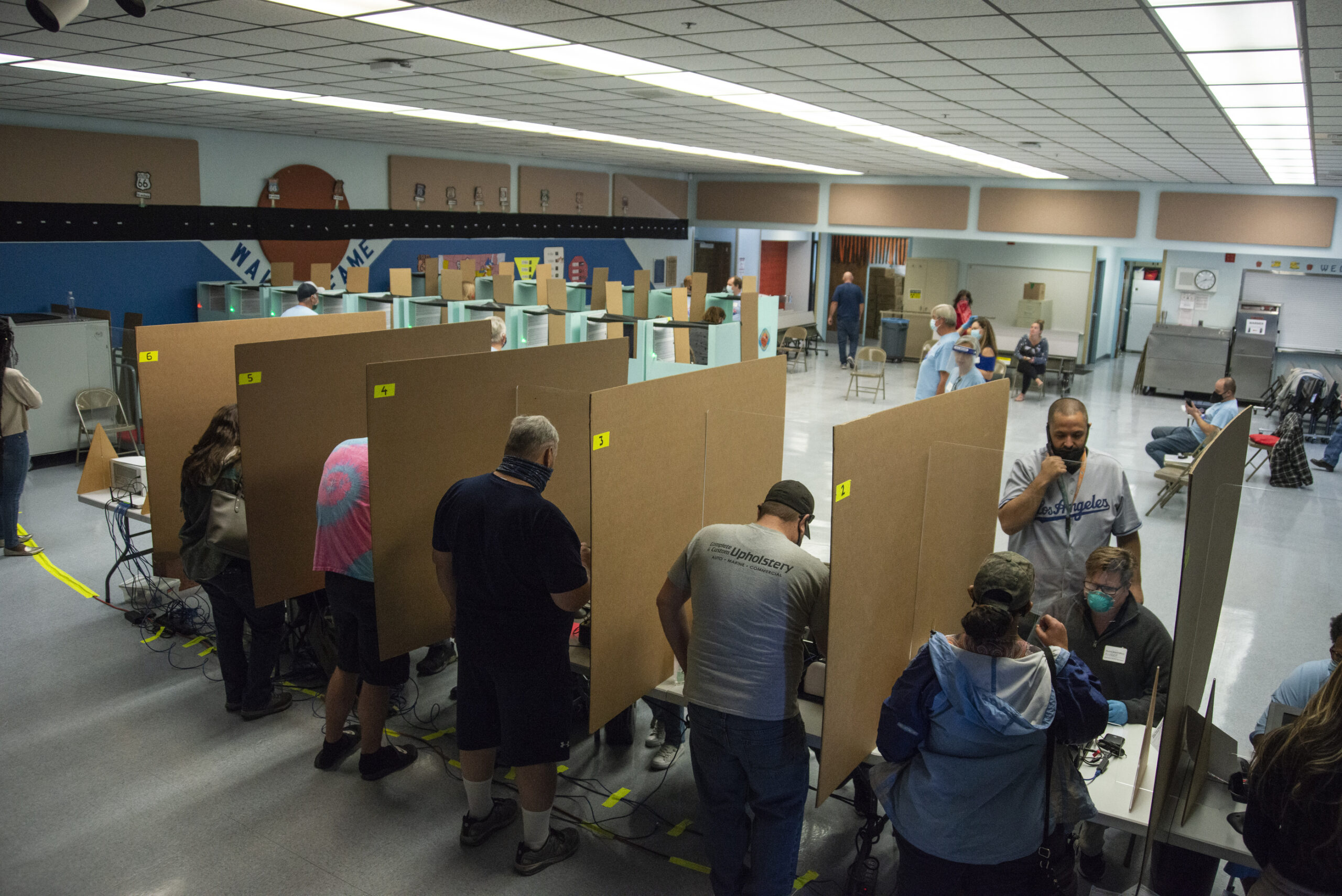 More than two dozen in-person polling locations in Clark County will remain open an extra hour after attorneys for President Donald Trump's campaign and the state Republican Party filed an emergency lawsuit requesting extended hours at polling sites that delayed opening this morning after experiencing technical difficulties.
Clark County District Court Judge Joe Hardy Jr. ruled in favor of the president's re-election campaign after a brief hearing on Tuesday afternoon, agreeing to allow several polling sites in Clark County to remain open for an extra hour of in-person voting. Hardy also ruled that anyone still in line at 8 p.m. at those sites will be allowed to cast a ballot.
"The right to vote is obviously extremely, extremely important, and if the court's going to err on the side of anything, as all parties candidly recognize here, best to err on the side of allowing the full fair opportunity for everyone to cast their votes and participate in our process," he said.
The decision is likely to delay the reporting of results in Nevada because of a state policy to not release any vote totals until everyone in line has voted.
In the lawsuit, which was filed Tuesday afternoon in Clark County District Court, attorneys for the Trump campaign cited a tweet from the Nevada secretary of state's office sent this morning saying that several polling locations in the county were experiencing problems and had not opened on time.
The Trump campaign wrote in their complaint that the delays "caused availability and access to the polls in certain precincts to be diminished by nearly an hour" at 22 identified polling locations in Clark County.
Brian Hardy, an attorney representing the Trump campaign, said that failing to extend the hours for in-person voting could harm voters who showed up to polling locations before work but left after delays and long lines.
"If they didn't get that opportunity this morning because they thought there were going to be delays and they didn't go before work, or they just were afraid that they weren't going to be able to get their vote in before they left this morning, and now they're going to try to get an after work but they were concerned because they may not have enough time after work to do that, we want to give them the opportunity to vote," he said.
Attorneys for the Nevada State Democratic Party said they were not necessarily opposed to the motion but asked that the court also extend in-person voting hours at about 10 other voting sites not listed in the initial complaint.
Mary-Anne Miller, an attorney representing Clark County, requested a pared down decision for sites that did not process votes until 7:30 a.m. and to only keep those sites open 7:30 p.m. — saying that keeping all of the sites open for an extra hour seemed "extreme."
Miller also submitted a document to the court showing when county election officials reported receiving the first ballot results from each of the 125 polling locations open in Clark County. Two sites — Wendell P. Williams Elementary School and Clifford Lawrence Junior High School — did not return their first ballot until after 10 a.m. In total, 13 of the polling locations in Clark County did not report returning a ballot until after 7:30 a.m. this morning.
The full list of affected polling sites include the following:
Burkholder, Lyal Mid. Sch
Clark County Building Department
Heritage Park Senior Facility
Shadow Ridge High School
Goolsby, Judy And John Elem
Guinn, Kenny C. Mid. Sch.
Sun City Macdonald Ranch Community Ctr.
Bass, John Elem. - 10377 Rancho Destino Rd.
Canarelli, Lawrence and Heidi Mid. Sch.
Desert Breeze Community Ctr.
Conners, Eileen Elem.
Kesterson, Lorna Elem.
Gray, R. Guild Elem.
Coleman, Cora Senior Ctr.
Desert Oasis High School
Schofield, Jack J.H.S.
Cram, Brian And Teri Mid. Sch.
Leavitt, Justice Myron Mid. Sch.
Cadwallader, Ralph L. Mid. Sch
Las Vegas Athletic Club
Knudson, K. O. Mid. Sch
Lawrence, Clifford J.H.S
Historic Fifth Street School
Reed, Doris Elementary
Monaco, Mario C. and Joann Middle School
Aliante Library
Keller, Duane Middle School
Boulevard Mall (near Applebee's)
Mcdoniel Elementary School
Winchester Dondero Cultural Center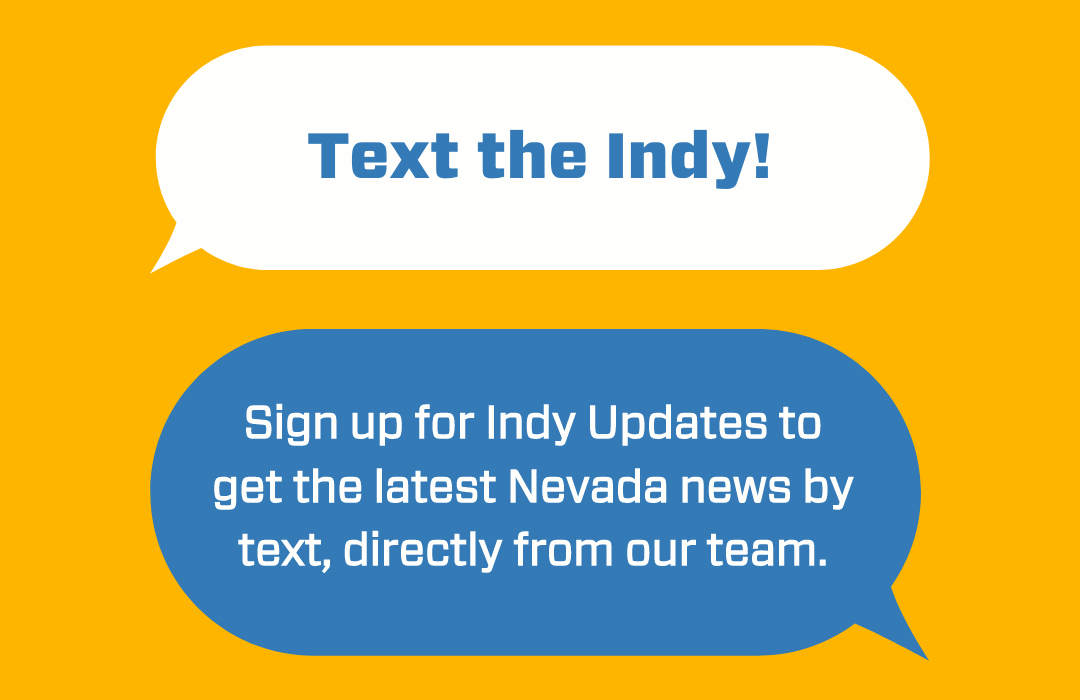 Featured Videos
Comment Policy (updated 4/20/2021): Please keep your comments civil. We reserve the right to delete comments or ban users who engage in personal attacks, use an excess of profanity, make verifiably false statements or are otherwise nasty. Comments that contain links must be approved by admin.