After including Nevada nuclear waste dump in budget for years, Trump signals reversal on Yucca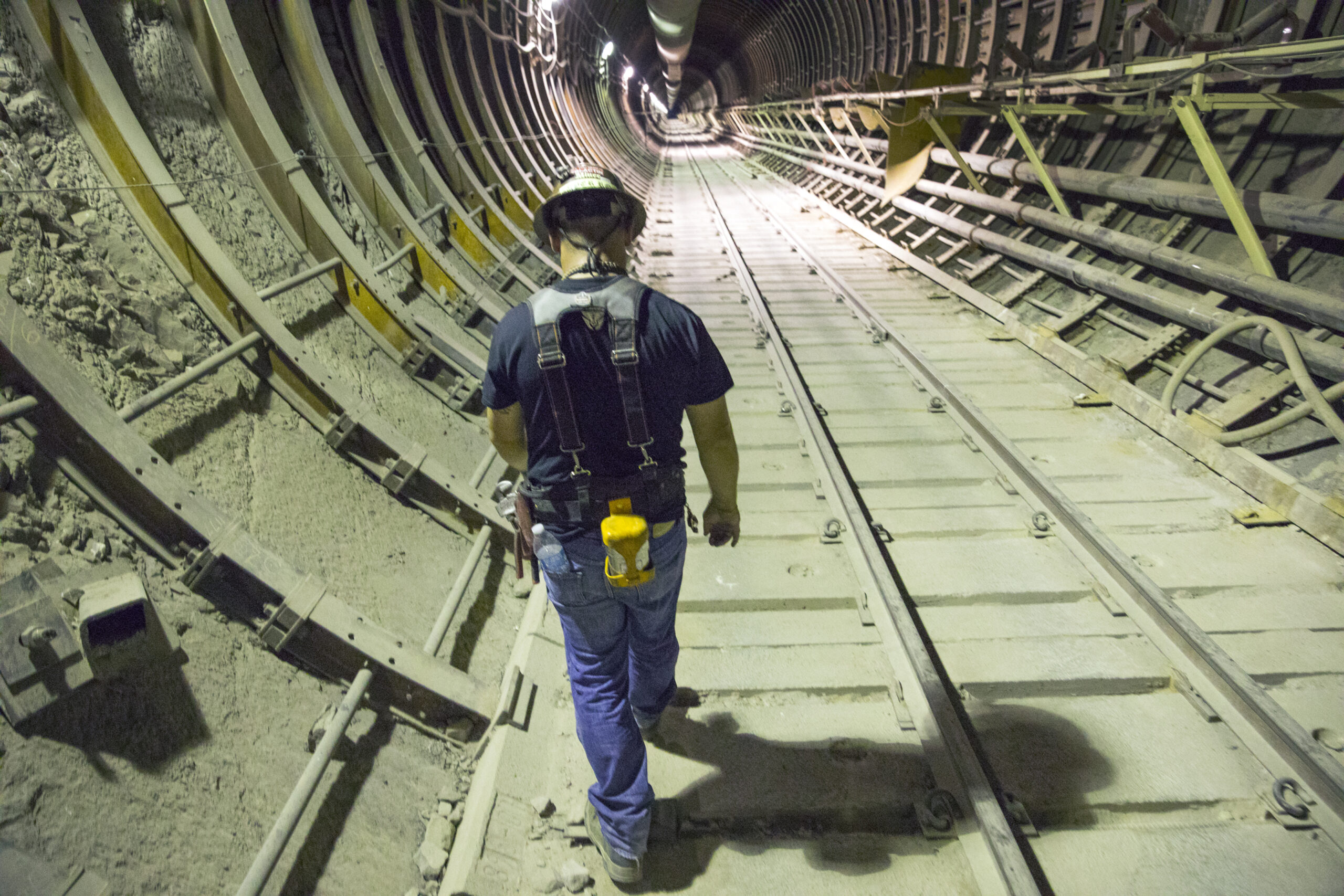 President Donald Trump Thursday signaled his support may be wavering on building a national nuclear waste repository at Yucca Mountain after years of including funding for the project in each of his budget recommendations.
"Nevada, I hear you on Yucca Mountain and my Administration will RESPECT you!" the president wrote on Twitter. "Congress and previous Administrations have long failed to find lasting solutions – my Administration is committed to exploring innovative approaches – I'm confident we can get it done!"
The White House did not immediately provide clarification about whether Trump no longer backs building the project.
Gov. Steve Sisolak and Nevada's Democratic members of Congress, who oppose the repository, took the comment to mean a reversal in the president's position but were wary about whether he would stick to it.
"I welcome the President's announced opposition to restarting the Yucca Mountain Project, & I look forward to seeing no funding for this project included in his budget next week," said Sisolak. "I will continue working with the White House & Nevada's federal delegation on this important issue."
"I have no reason to trust him this time around," said Rep. Dina Titus in a release, noting that Trump last talked about Yucca when he visited Elko on the eve of the 2018 midterm elections when he told KRNV he would be "very inclined to be against" restarting licensing.
She also cited the fact that Trump has sought funding in each of his three budget requests, most recently included $116 million to restart licensing in his fiscal 2020 budget.
"They say if you can't beat them, join them," Titus continued. "President Trump tried to shove nuclear waste at Yucca Mountain down our throats for three years. We beat him badly – three times in a row - and he knows it."
Rep. Susie Lee said she was "all ears" if he was sincere.
"When you ran in 2016, you said you opposed Yucca," Lee said. "Then, once elected, you wanted to fund it. Now, election season is here and you're against Yucca again. Please don't play political games with Nevadans' health and future. If you're sincere about alternatives, I'm all ears."
The delegation, including Rep. Steven Horsford, has been instrumental in defeating GOP efforts to fund the project through the appropriations process.
"The hard work of the Nevada Delegation has clearly put pressure on the White House, as evidenced by the President's newfound commitment to finding alternatives," Horsford said.
Sen. Catherine Cortez Masto wrote on Twitter that she looks "forward to working with you on this critical issue for Nevada and ensuring your budget doesn't include any funding to restart the failed Yucca Mountain project that a majority of Nevadans reject, regardless of party."
Trump's fourth budget blueprint for fiscal 2021 will be released Monday and Sen. Jacky Rosen said she does not expect any Yucca funding to be included.
"While I am relieved to hear that President Trump has heard the voices of Nevadans across the state who have long opposed Yucca Mountain and is not planning to include it in his budget this year - unlike previous years - the work continues," Rosen said.
Opponents of the project contend that it is not safe and will ultimately result in contamination of the water in the area. They also argue that the law designating the site for the repository, the 1987 amendments to the Nuclear Waste Policy Act (NWPA), often referred to in the state as the "Screw Nevada Bill," was unfairly pushed through in a way designed to ignore the science.
Republican Rep. Mark Amodei, who has supported funding to continue studying the project, said he had spoken with the White House about the matter before they announced it.
"Great news!" Amodei said. "Pleased to see the Administration willing to come to the table & offer solutions on this issue. Big thanks to the President, DOE, and WH officials for making a point to be communicative prior to this announcement & I look forward to working together."
Republican members of the House Appropriations Committee said they have made inquiries into the Department of Energy to get more details.
"We've already placed call to the Department of Energy to see where they are at," said Rep. Chuck Fleischmann, who supported a failed effort in May to provide $74 million to continue the process to license the project.
"I do think that it would be something that would be beneficial for the country and for Nevada," Fleischmann said.
Asked if it was an effort to curry favor with Nevada voters ahead of the November election, Republican Rep. Tom Cole of Oklahoma said "I think every decision on this is political to some extent."
Cole noted that some local officials, like Nye County Commissioner Leo Blundo, support the project.
"It's interesting to me that people in the immediate vicinity, as I understand it, have historically been in favor of it; the state has historically been opposed," Cole, a Yucca supporter and veteran member of the Appropriations Committee, said. "Even the decisions inside of Nevada are political. It's not like there is a united feeling on this."
Trump's tweet comes as he pivots toward his re-election and intends to compete in Nevada, which he lost to Hillary Clinton by two points in 2016.
"Nevada is really looking good," Trump said as he riffed during an event celebrating his acquittal in the Senate impeachment trial. "We're doing well."
While the fight over Yucca Mountain goes back decades, it was former Senate Majority Leader Harry Reid, who notably convinced President Barack Obama to reverse course on the project. Congress has provided no funds for Yucca Mountain since 2011.
Reid welcomed the news of Trump's waning support for the project.
"Yucca Mountain is dead and will remain dead," Reid said. "This has been true for a long, long time. Donald Trump finally realizing this, changing his position and trying to take credit for its demise will not change that fact. I'm glad he has finally seen the light."
This story was updated at 3:50 p.m. to include comments from Sen. Jacky Rosen and Rep. Mark Amodei. This story as updated at 4:14 p.m. to include comments from Rep. Susie Lee. This story was updated at 4:30 p.m. to include the comments of Sen. Harry Reid. This story was updated at 6:41 p.m. to include comments from Rep. Chuck Fleischmann and Rep. Tom Cole.
The Nevada Independent is raising $200,000 by Dec. 31 to support coverage of the 2024 election.
Tax-deductible donations from readers like you fund this critical work.
If you give today,your donation will be matched dollar-for-dollar.
Give + Get Matched
Featured Videos