UNLV launching program to make Nevada a leader in tourist safety
Interdisciplinary program will use research to define best practices for visitors' physical safety, but also promote social inclusion, cybersecurity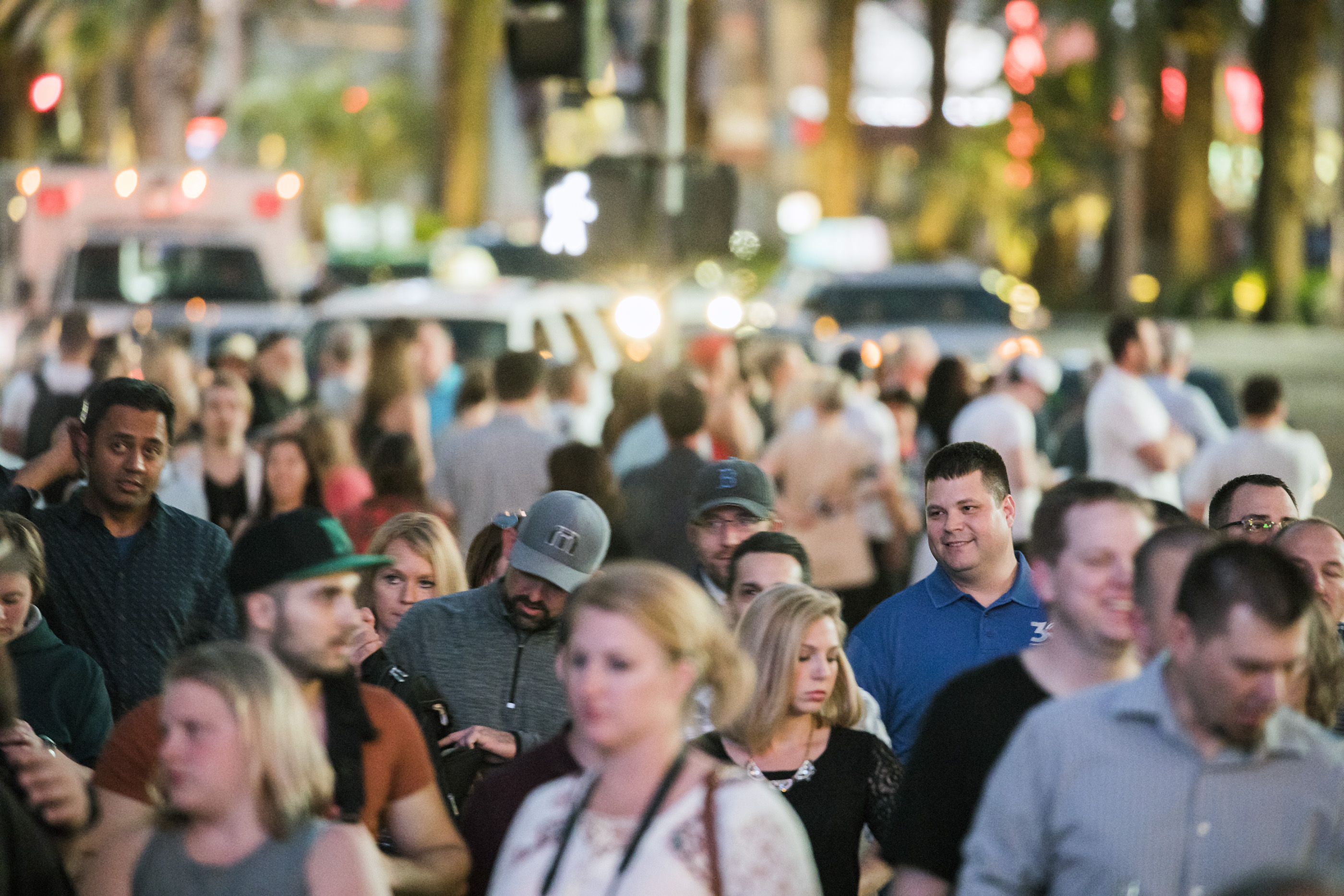 As hospitality is one of the largest industries in Nevada, and the source of billions of dollars a month in revenue through conventions, music festivals, concerts and sporting events, the safety of tourists is key to the state's well-being.
That's why the UNLV College of Urban Affairs launched its Tourist Safety Institute last week. In an effort to make the state a leader in tourist safety, the institute will conduct research projects in partnership with industry professionals and experts.
"Our goal is to make Las Vegas not only the most exciting, fun, innovative tourist destination in the world, but also the safest," said Robert Ulmer, dean of the UNLV College of Urban Affairs, in an interview with The Nevada Independent. "We're interested in being proactive — developing deep and meaningful relationships and working as individuals, families, communities, in addressing ways that we can build networks and deal with the challenges that all communities and individuals have to deal with."
Ulmer, who has a background in crisis communication and has been dean of the College of Urban Affairs since 2014, said he has been working on establishing the institute "for a long time," even before the 1 October massacre in 2017 that killed 58 and injured hundreds. The mass shooting brought new hotel protocols, such as more frequently checking rooms with "do not disturb" signs, into the national lens.
Virginia Valentine, president and CEO of the Nevada Resort Association, told The Nevada Independent that Las Vegas is "a model of tourism safety" for its weekly events with hundreds of thousands of visitors and tens of thousands of employees.
"[Resorts] have strong protocols in place to ensure a safe environment, including those security and surveillance measures which are unseen by the public or are kept confidential for maximum effectiveness," Valentine said in a statement. "The Tourist Safety Institute will enhance this work, document best practices and embark on valuable research that will continue to position Las Vegas as the global leader in tourism safety."
MGM Resorts International, Caesars Entertainment and Wynn Resorts did not answer questions regarding their safety protocols.
The 89109 and 89119 zip codes, which encompass the Las Vegas Strip and some of the area around it, have experienced more than 13,000 property crimes, nearly 6,000 crimes against people and about 5,000 crimes against society in the last year, according to a Las Vegas Metropolitan Police Department crime mapping tool.
But the faculty and researchers at the institute are not just looking at violent crime, Ulmer said. They will also work with the hospitality, engineering, public health, medicine, liberal arts and sciences colleges to address tourist safety concerns, such as cybersecurity and social inclusivity.
"Resilience is a broad umbrella in which we operate and creating safe and secure destinations for tourists and citizens of Las Vegas is a big part of those activities as well," Ulmer said, adding that police presence is not always the answer. "So how do you manage safety in a way that allows people's freedom to have a great time without feeling like they're being stalked by police? I think those are some of the solutions that we will be looking at."
The Tourist Safety Institute was created through the passage of SB341, one of the Legislature's so-called "Christmas tree bills" that designate funding for an assortment of nonprofits and special programs in public agencies. The bill allocates $1 million dollars over the next two years to the safety institute.
Gov. Joe Lombardo signed the bill June 15 and the initiative was approved by the Nevada System of Higher Education's Board of Regents in September. Ulmer said the initiative is "for the entire state," not just the Strip, adding that the institute will look at tourist safety in national parks across the state and Northern Nevada events such as Burning Man.
"Let's invest in safety and security to ensure that we're doing everything we possibly can. And I think that suggests that the state of Nevada is a progressive place. It is not just reactive," Ulmer said.
The Nevada Independent is raising $200,000 by Dec. 31 to support coverage of the 2024 election.
Tax-deductible donations from readers like you fund this critical work.
If you give today,your donation will be matched dollar-for-dollar.
Give + Get Matched
Featured Videos