'Unprecedented' stress on power grid drove NV Energy to request voluntary electric cutbacks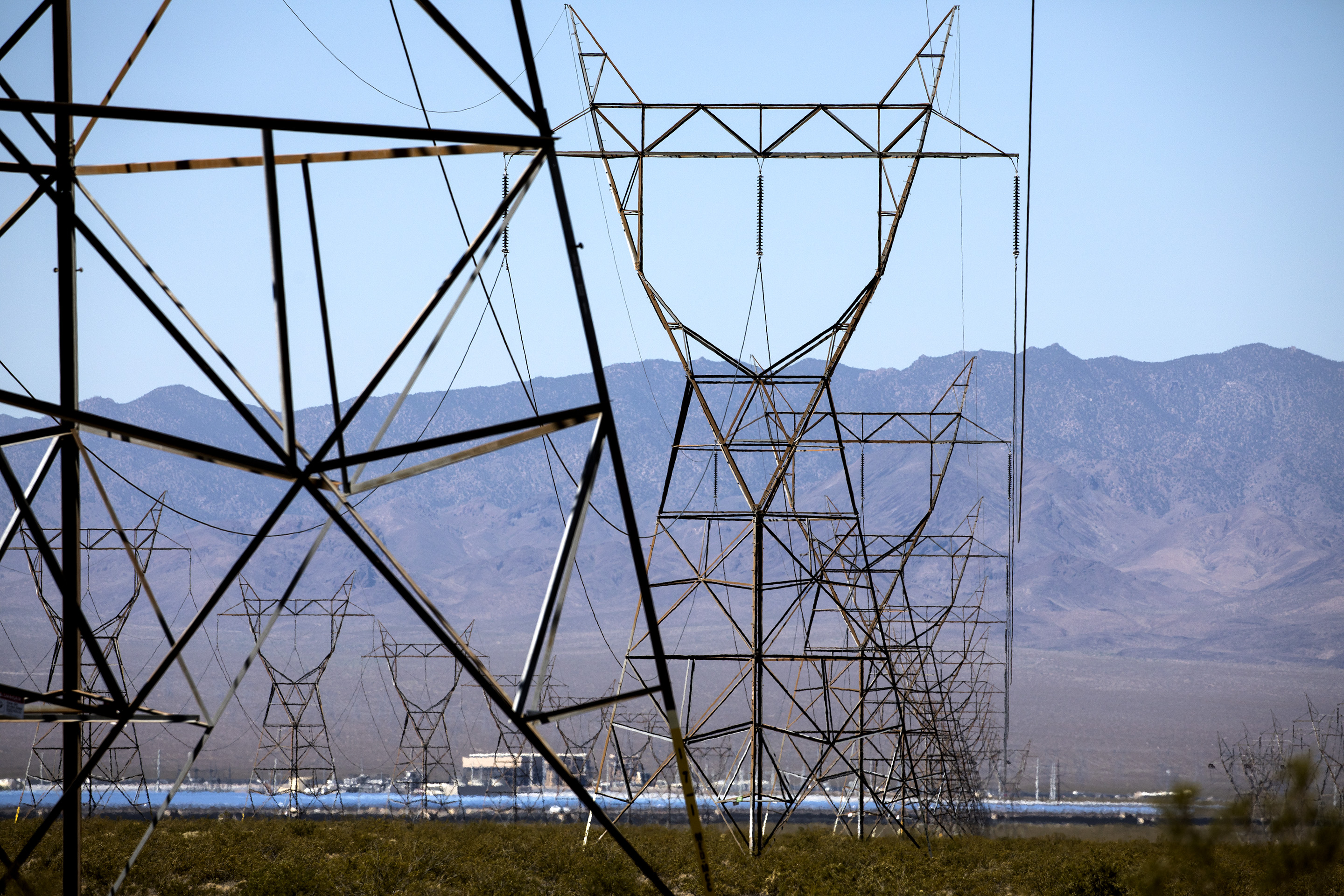 On Tuesday, NV Energy broke out a tool it hasn't had to use since the Clinton administration.
The state's largest electric utility issued a wide-ranging call to customers asking for voluntary electricity cutbacks between 2 p.m. and 9 p.m. on Tuesday and Wednesday in order to "offset energy supply issues caused by record-breaking heat throughout the Western United States."
While reducing electric usage has been a regular push for the utility, a specific call for reducing power consumption because of potential energy supply issues hasn't happened since the rolling blackouts in the California energy crisis in 2000 and 2001, NV Energy CEO Doug Cannon said in an interview.
And just like two decades ago, Nevada's proximity to California is exacerbating issues with Nevada's energy supply. But California's issues — which include several days of rolling blackouts for millions of residents — aren't the only factor that led to the call for reducing electric use.
Other reasons include continual record-high temperatures, poor weather conditions from smoke and fires blowing into northern Nevada, a later peak in expected energy use than projected by the utility and the COVID-19 pandemic keeping more people home and using more electricity in their homes.
"This really is an unprecedented event on the Western energy grid, and we are seeing unprecedented demand on the Western energy grid right now," Cannon said in an interview. "You talk about 100-year flood events, these kinds of unprecedented events that occur, I would put the demand that we've seen over the last five days in that category."
Although NV Energy is the primary electric utility and grid operator in Nevada, the flow of electricity does not stop at any single state's boundaries. Power generation between Nevada and neighboring states is bought and sold freely to help make up gaps in power supply — a boon during normal times and a problem during times of scarcity.
Electric use data show that the call for conservation has so far worked out. Cannon said that combined electric reduction from residential and business customers shaved about 250 to 300 megawatts of expected demand off of "peak" electric usage on Tuesday, the equivalent of a small-to-medium power plant's output.
Cannon said it was probable that Wednesday would be the last day the utility asked customers to voluntarily reduce electric usage, as temperatures across the western part of the country are expected to drop through the rest of the week.
But the widespread public call to reduce electric usage has been met with concern and confusion about Nevada's energy supply plan, with fears that the state could end up following the same path of rolling blackouts and electric uncertainty currently befalling California.
Cannon said that NV Energy was taking steps to ensure adequate future energy supply, from a $2 billion planned statewide transmission upgrade to the wide suite of expanded solar generation and battery operations contracting with the utility to expand capacity.
"I don't think it's something that customers need to spend a lot of time being concerned about," he said. "We have a very robust plan to provide energy resources for Nevada."
How the reductions worked
The utility's recommendations for residential customers were straightforward: keep thermostats above 78 degrees or higher, turn off lights, pool pumps and other appliances not in use, as well as not running dishwashers or washing machines during peak hours.
Beyond residential cutbacks, Cannon said that many of the utility's largest customers, including casino resorts and mining operations, also reduced operations to help pitch in. Casinos were able to pre-cool spaces during non-peak hours or temporarily turn off pumps or other equipment, while industrial, manufacturing or mining customers of the utility shut down certain energy-intensive equipment during the afternoon.
He also said the utility worked with rural electric cooperatives to reduce their afternoon water pumping electric load, all part of the statewide effort to reduce electric usage.
Preliminary data indicates that the company's call to reduce power consumption worked.
Data from Tuesday and Wednesday show that actual load amounts came in below forecasts starting around 5 p.m. on both days — the top period for electric use.
That's important, Cannon said, as electric prices during peak hours have skyrocketed in recent days. The price of a megawatt hour on the market has grown from around $30 to $40 to more than $1,300 during peak early evening operating hours.
Beyond the power use reduction, Cannon also said that the utility was able to reduce load significantly through use of demand-side management programs — a broad term that refers to energy efficiency, smart thermostats and other policies reducing electric demand.
The heat wave and other contributing factors also threw off the utility's forecasts for expected energy supply needed this month. NV Energy is required to regularly file an Energy Supply Plan with the state's Public Utilities Commission, a planning document that outlines expected energy demand (a load forecast) and how the utility plans to procure it.
While the PUC oversees and approves that long-term Energy Supply Plan, the utility operates its day-to-day fluctuations between forecast and actual power demand.
Typically, the utility expects peak demand to come in July, but the combination of high temperatures and issues in California pushed that peak into August, where expected electricity needed is below actual demand — necessitating the call for voluntary power reductions.
Renewables
The increasing reliance and move toward renewable energy resources has drawn the concern of some, most notably in California, that states should be more cautious about fully relying on renewable power sources without adequate backup sources during times of peak demand.
Nevada, which implemented a 50 percent Renewable Portfolio Standard by 2030 last year, still relies heavily on natural gas-fired power plants to meet electric demand. More than half of the state's electric output comes from natural gas-fired plants, though use of renewable sources including solar and battery storage now makes up about a fifth of the utility's fuel mix.
Cannon said it was not accurate to insinuate that an increased reliance on solar power was causing issues with Nevada's supply of electricity. Rather, he said, it's a system-and multi-state wide problem of just not having enough capacity between both carbon-based fuel sources and renewable sources.
Cannon also reiterated that NV Energy has made several filings that in total exceed more than 1,000 megawatts of energy storage from solar power plants, well exceeding a Legislature-set goal of the same amount of storage by 2030.
"I don't think it's a fair or accurate argument to say that renewables is what caused the current situation. That's not the case," he said. "There's a way to use renewables and combine it with storage and combine it with transmission to have a very reliable and efficient electric grid."
Outages
If needed, a decision to implement outages — planned blackouts or brownouts — would not come from NV Energy itself.
Instead, that decision is left up to an entity called a reliability coordinator, which is charged with overseeing and taking action to prevent emergency electricity shortages. That coordinator is charged with following guidelines and standards put in place by the North American Electric Reliability Corporation (NERC), which oversees the reliability of the nation's bulk power system.
As of late 2019, the reliability coordinator for Nevada is the California Independent System Operator (CAISO), which otherwise acts as the electricity "traffic cop" and operates the electric grid of Nevada's western neighbor.
CAISO took over duties as reliability coordinator in late 2019, after the previous organization closed up shop and left Western states scrambling to find a replacement. Although Nevada's grid is not operated by CAISO, the state along with parts of Idaho, Utah, Oregon, Washington, New Mexico, Wyoming, Montana and even parts of Mexico are nonetheless governed by the CAISO-run reliability coordinator.
Cannon said that even if the utility's electric supply necessitated some type of temporary electricity shutoff, the utility and reliability coordinator could target certain blocks of customers to temporarily stop electric service in hour-long blocks, with as much notice as possible given in advance. But he emphasized that as of Wednesday, the utility did not expect any temporary electric shut-offs or forced blackouts to occur in the company's service territory.
"When you get into the type of scenario that we've been in over the last week it's always a risk, but it's one that in NV Energy we've been able to very successfully manage thus far," he said. If an outage does happen, NV Energy and any other utility business in the state are required to file reports with regulators at the PUC.
NV Energy is required to report any outage lasting more than 10 hours that affects 50 or more customers, or any outage exceeding 3,000 customer hours (equivalent to 3,000 customers without power for one hour, or 300 customers without power for 10 hours).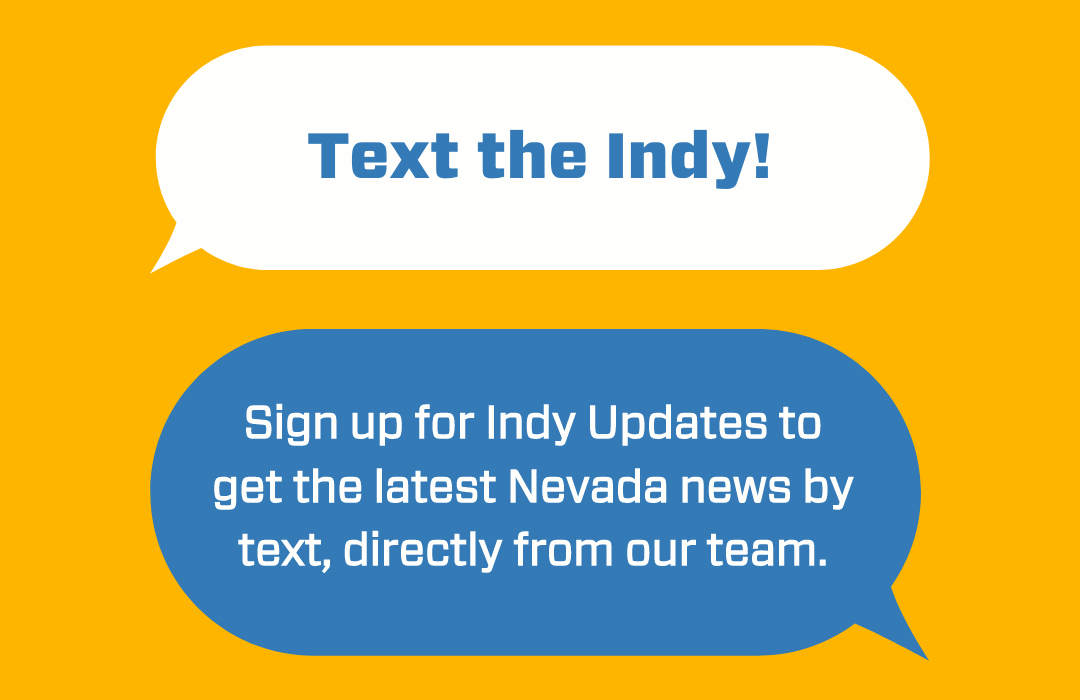 Featured Videos