UNR can't expel or fire white nationalist student photographed at Charlottesville demonstration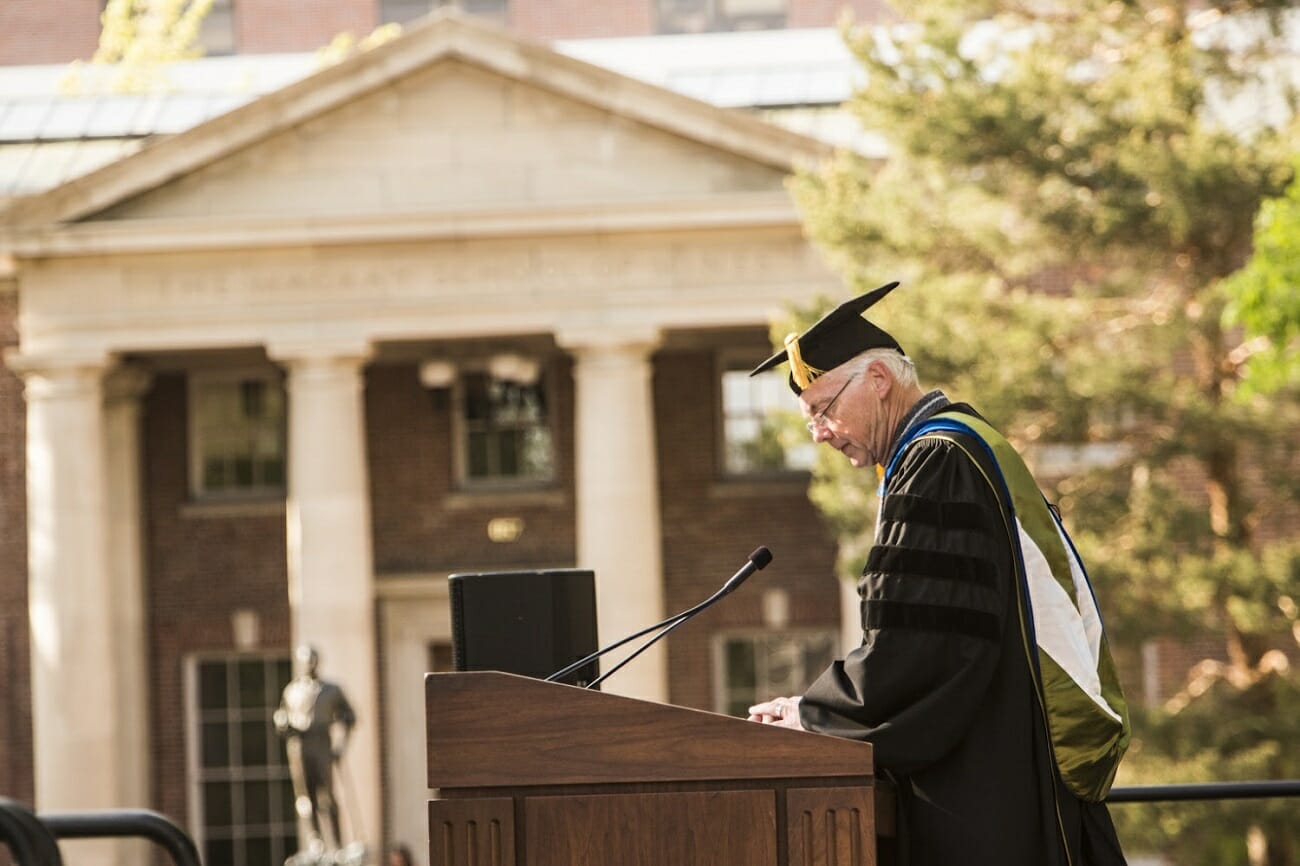 After several days of public outcry, Nevada's flagship university has decided it doesn't have the legal authority to expel or fire a student employee who participated in a white supremacist rally in Charlottesville over the weekend.
The decision to take no action against 20-year-old student Peter Cvjetanovic, who attended the rally to protest the removal of a Robert E. Lee statue and describes himself as a "white nationalist," comes amid a massive social media protest— a Change.org petition calling on the university to fire and expel Cvjetanovic has received more than 17,000 signatures in a little more than 24 hours, and tweets naming the 20-year-old as a participant in the rally have garnered hundreds of thousands of shares on social media platforms.
The outcry has even elicited a response from Nevada Sen. Dean Heller — who was photographed alongside Cvjetanovic during a February event attended by the UNR College Republicans — and said on Monday that he appreciated and understood the outrage from the community.
"I don't know who he is, wouldn't know him if he walked up today," Heller said to KRNV reporter Benjamin Margiott. "I do denounce his feelings on this, the fact that he was there. I don't think there's any room for it, and I don't think there's any room for a student at UNR to have those kinds of feelings and to be pushing this agenda."
Heller also said he would leave it up to the university to decide whether or not to expel Cvjetanovic, a similar note sounded by Democratic Sen. Catherine Cortez Masto on Monday as she deferred on whether the university should take disciplinary action against the student.
"I'm going to leave that to UNR and their administration at the end of the day," she said in an interview. "I do recognize that we have freedom of speech in this country, and it is appropriate to protect it and everybody should have that right to that freedom of speech."
But university President Marc Johnson said Monday that the while the school believed in providing a diverse and welcoming environment for students, nothing in the scope of the law or the university's code of conduct for students gave the school grounds to remove Cvjetanovic.
"We have no legal or constitutional basis on which to expel him from studies or terminate him from employment, and we will not," he said.
Code of Conduct & First Amendment
University of Nevada, Reno students and faculty are subject to a student "Code of Conduct," which is overseen and administered by an independent university department — the Office of Student Conduct.
The code of conduct applies to all students on campus, in an off-campus building or site as part of a student organization recognized by the university or at another site for "an academic or extracurricular University-related experience." But the "code of conduct" does reserve the right for an associate dean in the Office of Student Conduct to review and "assert" University authority or take disciplinary action for otherwise related off-campus events on a case-by-case basis.
"This authority extends to off-campus conduct that adversely affects the University community and /or the pursuit of its objectives, and where it adversely affects the health, safety, or security of any member of the University," it reads.
The code itself prohibits roughly three dozen areas of conduct, ranging from crimes such as stalking and sexual harassment to broader categories such as "disorderly, lewd or indecent conduct" and "conduct that endangers the health or safety of any member or guest of the university community."
Nevertheless, Johnson said that Cvjetanovic did not violate the student code of conduct, and that his behavior did not rise to the level of where the university would have cause to remove him as a student or from his on-campus job.
"We do not support the content of his message, but we had no constitutional or legal right to fire him from a job or expel him from the university," he said.
ACLU Nevada Director Tod Story said the organization hasn't been in contact with Cvjetanovic, but agreed that merely appearing at a political rally wasn't a fireable or expellable offense, comparing the situation to attempts from Republicans to get left-leaning professors fired for their political views.
"Any student has a right to associate and speak under First Amendment, regardless of how reprehensible that the language might be," he said.
Freedom of speech protections on university campuses are a generally well-established area of law, with many universities developing their codes of conduct on Supreme Court court cases such as the 1992 decision in R.A.V. v. City of St. Paul, which struck down a city ordinance making it a crime to display symbols such as a swastika or burning cross that "arouses anger, alarm or resentment in others on the basis of race, color, creed, religion or gender."
Prohibitions on speech for university students is largely confined to speech that incites or leads to violence, and Cvjetanovic was clear to say that he committed no acts of violence during the protest and "dispersed when told that the rally had become illegal."
"I promise you and the University of Nevada, Reno that I will not openly threaten or harm any student at the University of Nevada, Reno," he said to the Reno Gazette-Journal after the decision was made not to expel him. "My promise is all I have. I hope you'll take it."

Michelle Rindels contributed to this report.
The Nevada Independent is raising $200,000 by Dec. 31 to support coverage of the 2024 election.
Tax-deductible donations from readers like you fund this critical work.
If you give today,your donation will be matched dollar-for-dollar.
Give + Get Matched
Featured Videos