VanDyke defends himself against allegation of LGBTQ bias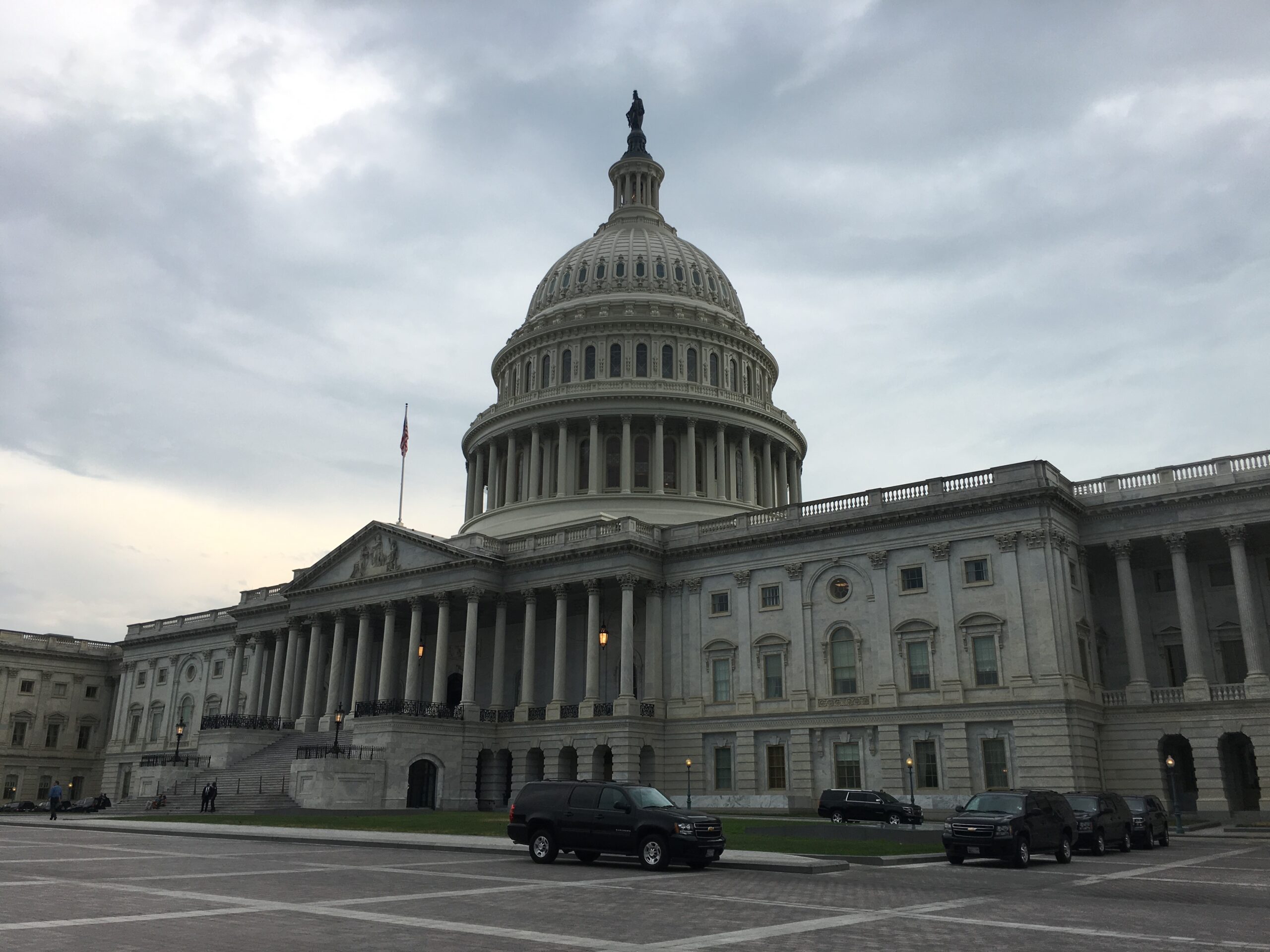 Former Nevada Solicitor General Lawrence VanDyke gave an impassioned defense of himself Wednesday before a Senate panel against a damning letter from the American Bar Association that deemed him unqualified to serve on the Ninth U.S. Circuit Court of Appeals, in part over concerns about whether he would be fair to members of the LGBTQ community.
At one point, holding back tears, VanDyke said he was very hurt by the ABA letter and that he does not hold any personal animus toward LGTBQ people. On more than one occasion he committed to treating every litigant fairly.
"I would not allow myself to be nominated for the judgeship if I did not think I could do that," VanDyke told members of the Senate Judiciary Committee.
Both Sens. Catherine Cortez Masto and Jacky Rosen raised concerns about VanDyke, including his meager ties to Nevada, according to a statement to the committee.
"Selecting an outside political operative with limited ties to the state, whose colleagues challenged his work ethic and temperament, is a disservice to our constituents and sets a bad precedent going forward," they said.
"After reviewing Mr. VanDyke's record and meeting with him privately, it has become clear that he is outcome driven, putting ideology above the law and the people he represented in his state government roles," they continued.
For his part, VanDyke said he would adjudicate cases by applying the law and without any influence of ideology or personal bias. He also said he subscribes to the originalist judicial philosophy and that he would take into account what the framers meant in his legal interpretation. The Ninth Circuit Court of Appeals has jurisdiction over District Court cases tried in Nevada.
According to the ABA's letter, some of the "interviewees raised concerns about whether Mr. VanDyke would be fair to persons who are gay, lesbian, or otherwise part of the LGBTQ community. Mr. VanDyke would not say affirmatively that he would be fair to any litigant before him, notably members of the LGBTQ community."
"I did not say that," VanDyke said haltingly as he tried to compose himself when asked about the ABA's allegation.
"I do not believe that," he continued. "It is my fundamental belief that all people are created in the image of God and should be treated with dignity and respect."
The unusually critical ABA letter, which also called VanDyke "arrogant, lazy, an ideologue, and lacking in knowledge of the day-today practice including procedural rules," became the focus of many Republicans on the panel, including Sen. Mike Lee of Utah and Sen. Josh Hawley of Missouri, who argued that the ABA has forfeited its position as the official objective arbiter of White House judicial nominations, a role its played since 1953.
"The ABA's purported independence is hopelessly compromised," Lee said. "There's very little clarity or insight into how exactly the ABA ensures, or in this case fails to ensure, the integrity and the objectivity of the process."
The letter, which was the result of interviews with 60 people in four states, did not provide specifics about the cases in which VanDyke is supposed to have fallen short. But Democrat Sen. Sheldon Whitehouse of Rhode Island said that ABA letters are typically lacking in those details.
He recommended that the committee bring in ABA officials and reviewers to get those specifics, likely behind closed doors to allow them to speak freely. Committee Chairman Lindsey Graham said he would consider doing so. It was unclear if probing the ABA process would delay VanDyke's nomination.
"I think any hearing would delay the nomination, but that would be up to the chairman," said Hawley as he left the hearing.
He said that if the committee went down that path he would seek to call all interviewees as well as related ABA officials and documents. "I will ask for everything," Hawley said.
In a statement issued after the hearing to The Nevada Independent, the ABA stood by its assessment of VanDyke and said it would be happy to appear before the committee to discuss the process and assessment.
"The evaluations are narrowly focused, nonpartisan, and structured to assure a fair and impartial process," said William C. Hubbard who is chair of the ABA Standing Committee on the Federal Judiciary, which does the evaluations.
Republicans also raised concerns that one of the ABA's primary reviewers was someone who donated to the campaign of VanDyke's opponent when he ran for a position on the Montana Supreme Court.
VanDyke said he met with the ABA for three hours as part of the review process and before the release of the letter. He said that he was not given adequate time to respond to the allegations during the meeting.
Citing his record Lee said, "If this man is not qualified, I'm not sure who is."
VanDyke currently works at the Department of Justice's Environment and Natural Resources Division in Washington, D.C.
He was Nevada solicitor general between 2015 and the beginning of 2019, where he served as the state's top appellate attorney and litigated cases on behalf of Nevada in the U.S. Supreme Court and lower courts, including the Ninth Circuit Court of Appeals and Nevada Supreme Court.
Before moving to Nevada, he was the solicitor general of Montana and, before that, worked in private practice with the law firm Gibson Dunn and Crutcher LLP.
While Republicans were focused on the ABA, Democrats pursued lines of questioning that tried to pull out VanDyke's positions on guns, religious freedom and LGBTQ rights.
But VanDyke sought to deflect those questions to not show bias if the issues were to come before the court if confirmed.
"The bottom line for me as a judge would be what the law requires what the Supreme Court precedent has said is required," VanDyke said when asked about how he would determine when religious freedom trumps LGBTQ rights.
Sen. Dianne Feinstein of California and Whitehouse also raised concerns about VanDyke's nomination cementing a precedent of the president selecting someone for a judgeship with little ties to the state.
"He was not born in the state," Feinstein said. "He did not attend school in the state. He does not live in the state. His only tie to Nevada is the time he spent there as a state solicitor general."
She said this is the second time that President Donald Trump has moved to fill a vacancy on the Ninth Circuit with an individual who has insufficient state ties.
Whitehouse warned that "we are right up against the precedent" with the VanDyke nomination.
Senators also now have little recourse to block judges in the Judiciary Committee. A century-old practice in the Senate known as the "blue slip" process had been a way to achieve consensus on a nominee and for a senator to 'veto' picks they don't like.
When a nominee is sent to the Judiciary Committee, the chairman sends a blue slip — literally a blue piece of paper — to the two senators in that nominee's state. The senators can either indicate on the slip whether they support or oppose the nominee.
Cortez Masto and Rosen did not return the blue slips on VanDyke.
Graham said that he would not let the blue slip process be a veto on a nominee. He added that it was Democrats, under former Majority Leader Harry Reid, who changed the Senate process for approving judges by essentially getting rid of the filibuster for all nominees except those for the Supreme Court.
To expect the blue slip process to be honored after the Democrats' move "is a bit of a stretch," Graham said.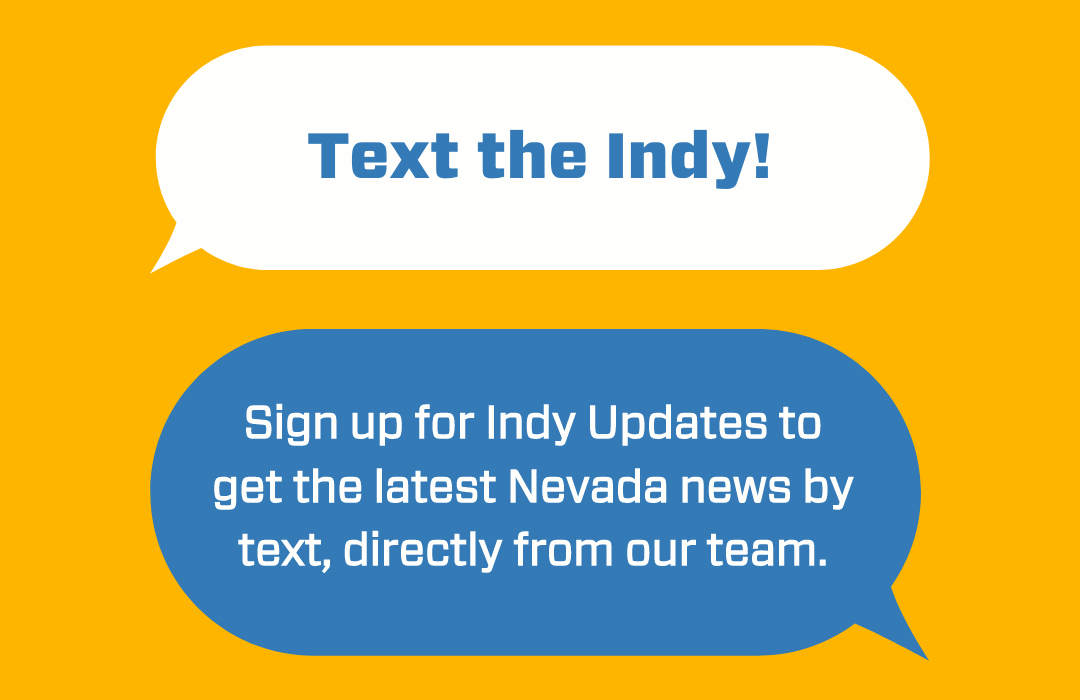 Featured Videos
Comment Policy (updated 4/20/2021): Please keep your comments civil. We reserve the right to delete comments or ban users who engage in personal attacks, use an excess of profanity, make verifiably false statements or are otherwise nasty. Comments that contain links must be approved by admin.