Vegas' 'Black graduation' celebrates students' heritage, mental and academic success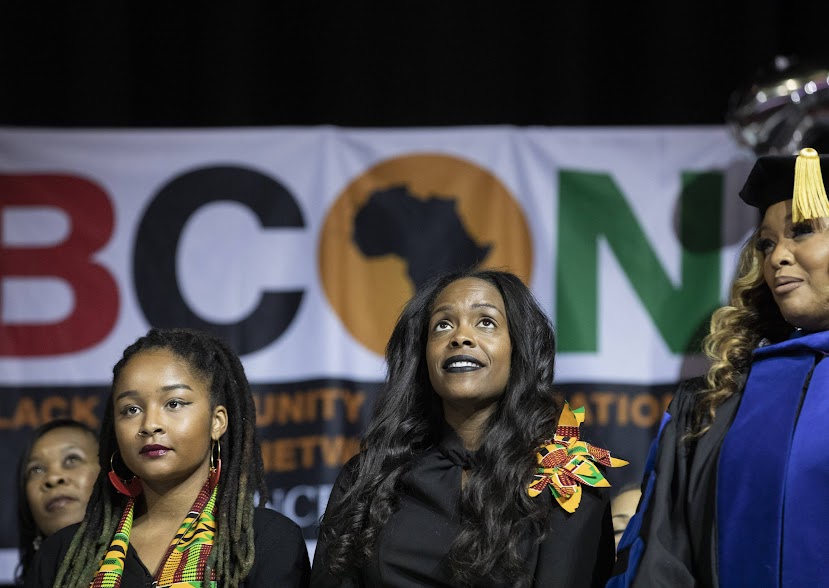 Naomi McCormick, a 2022 graduate from Liberty High School, said she had recently struggled with anxiety and depression and was not sure that she would cross the stage and receive a diploma. Two years of the pandemic's restrictions, along with seemingly pre-apocalyptic news headlines, had shattered her visions for the future.
But last week, she found herself on a graduation stage, singing before thousands of people.
McCormick said turbulence in the world — including the global pandemic, publicized killings of Ahmaud Arbery, Breonna Taylor and George Floyd and the countless tragedies across the nation — made it hard to stay motivated or even get out of bed. She said the chaos made her and her friends feel hopeless and uncertain of what the future might bring.
"It's like, if that's just in our childhood, what will adulthood be like?" she said.
McCormick said being shut in for nearly two and a half years, during her sophomore and junior years in high school, felt detrimental to her development. She said teenagers are supposed to use their formative years to make friends and build connections but that they were deprived of it and experienced very dark times because of the pandemic.
"You're like, there's so much going on, and I can't change it," McCormick said.
Luckily, loved ones helped keep her both encouraged and focused, she said. Her family reminded her of her singing skills, telling her she is more fortunate than others to have them and that she should put them to good use by believing in her ability to achieve.
Her singing skills prompted her adviser from her school's Black Student Union, where she was the historian, to see if she could sing the song of unity, called "Lift Every Voice and Sing," for her graduating class at the Black Community Organization Network's (BCON) 44th baccalaureate ceremony. After sending in an audition tape, she was awarded the opportunity.
"Singing … has always been like my biggest passion ... and also another one of my passions is my Black pride," said McCormick. "Like being proud of who I am as a Black girl. It's like mixing the two."
The primary purpose of the ceremony, held last week at the Thomas & Mack Center at UNLV, is to celebrate and acknowledge the many accomplishments of local seniors and to share ancestral knowledge. Kimiko Walton, president of BCON, wrote in an email that ceremony facilitators are mindful of ensuring Black graduating seniors understand the struggles of their ancestors and the history behind their coming together.
The BCON baccalaureate ceremony, commonly called "the Black graduation" by Southern Nevadans, is a culturally-affirming celebration of both academic achievement and Black unity that started at True Love Missionary Baptist Church in 1979. This year's ceremony was the first to be held in person since 2019 because of the ongoing pandemic.
"We are excited to be back together with the graduates and the community," Walton wrote. "The pandemic caused a lot of challenges for the students, but they overcame those barriers."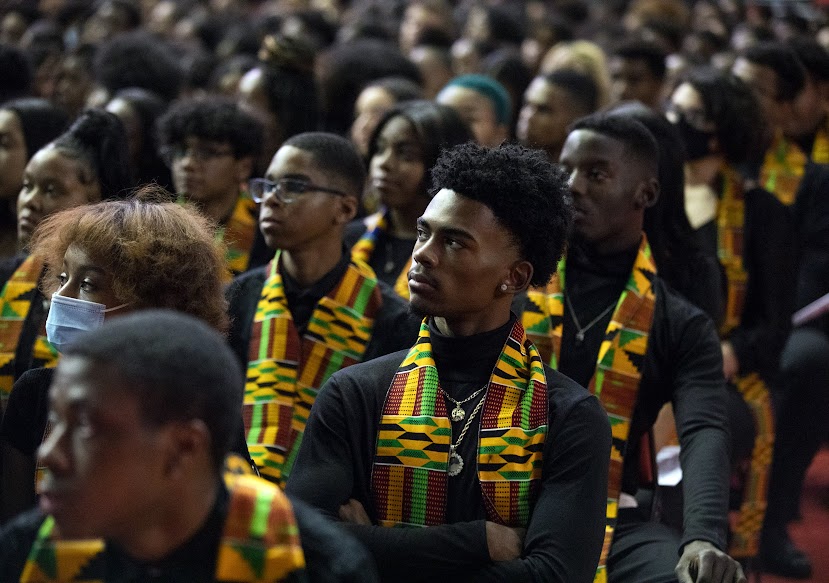 At this year's "stronger, focused and more resilient" themed celebration, more than 700 Black graduating seniors poured into the arena and received golden BCON medallions from community leaders. The tradition, conceived by Claude G. Perkins, the first African American superintendent of the Clark County School District, honors the African origins of graduates to bring about a sense of pride and community.
The ceremony opened with a call for togetherness from Lawrence Weekly, the chief of staff and director of diversity at the College of Southern Nevada, who noted the event grew out of a small Westside church into what is now a large event at UNLV.
"This is where 89106 meets 89030 – and all those other ZIP codes in between," said Weekly, referring to predominantly Black neighborhoods. "This is when we come together and celebrate – tonight."
Weekly, also a former Clark County commissioner whose district included the Historic Westside neighborhood, said attendees should be proud of their children and community.
"We've dealt with the worst pandemic of our [modern] mankind," he said. "Guess what – look around – you survived, and you are here, and we are loving it!"
A crowd of about 6,000 people cheered, danced, and recorded themselves and their loved ones. Students dressed in all-black attire and wore traditional, colorful kente stoles.
With no caps for this ceremony, a diversity of natural and African-inspired hairstyles flooded the arena, including afros, scalp braids and styled locs, drawing on similar aesthetics from the 1960s Civil Rights Era.
Community leaders hope these ceremonies are a bridge for Black youth into a legacy of pride, community spirit and academic achievement, even in the wake of racist incidents at Las Vegas schools in recent years and ongoing discord at school board meetings over critical race theory.
Graduating Black seniors gained insight into their heritage as speakers shared the history of BCON and leaders who paved the way before them after awarding five seniors with college scholarships.
"So I challenge you to carry the torch," said education expert Tavis Wade-Jones, the keynote speaker. "Make your new journey be meaningful."
Wade-Jones gave a 15-minute speech about triumph and overcoming negative projections about her educational abilities directed at her by her fifth-grade teacher. She told students they were champions and that with hard work and intentionality they can always be achievers.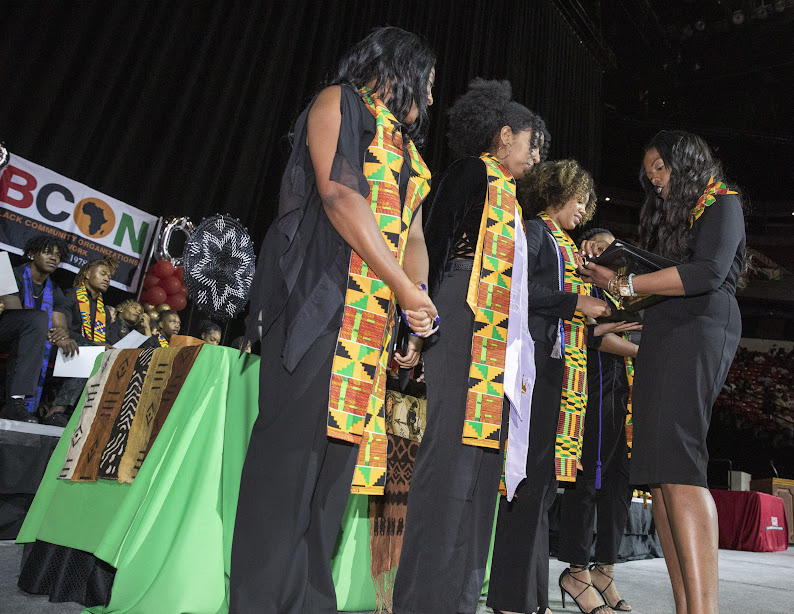 For McCormick, the celebration was especially important in light of the academic and mental health struggles she faced before ultimately passing all of her classes, with the help of family members who offered encouragement and advice.
"It might not be a big deal, but I almost didn't make it [to graduation], in more ways than one," she said. "So it's a big deal for me."
This article has been updated at 3:10 p.m. on 5/27/22 to correct McCormick's diagnosis and the artistic activities she is involved in.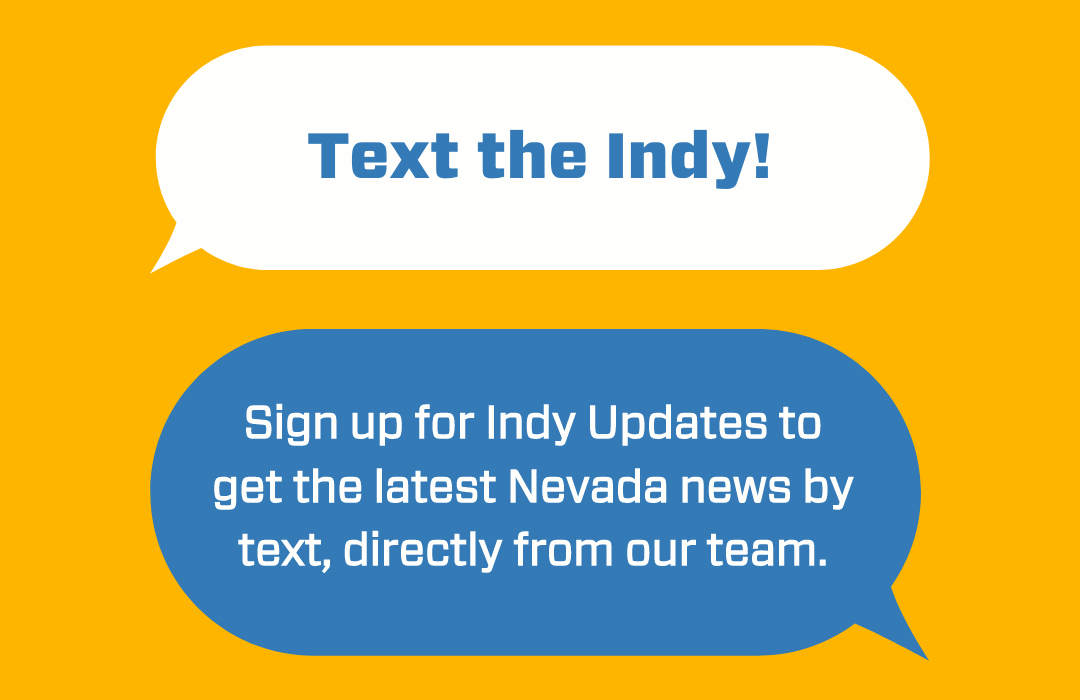 Featured Videos
Comment Policy (updated 4/20/2021): Please keep your comments civil. We reserve the right to delete comments or ban users who engage in personal attacks, use an excess of profanity, make verifiably false statements or are otherwise nasty. Comments that contain links must be approved by admin.