Vegas PBS hired PR firm to oversee and host news program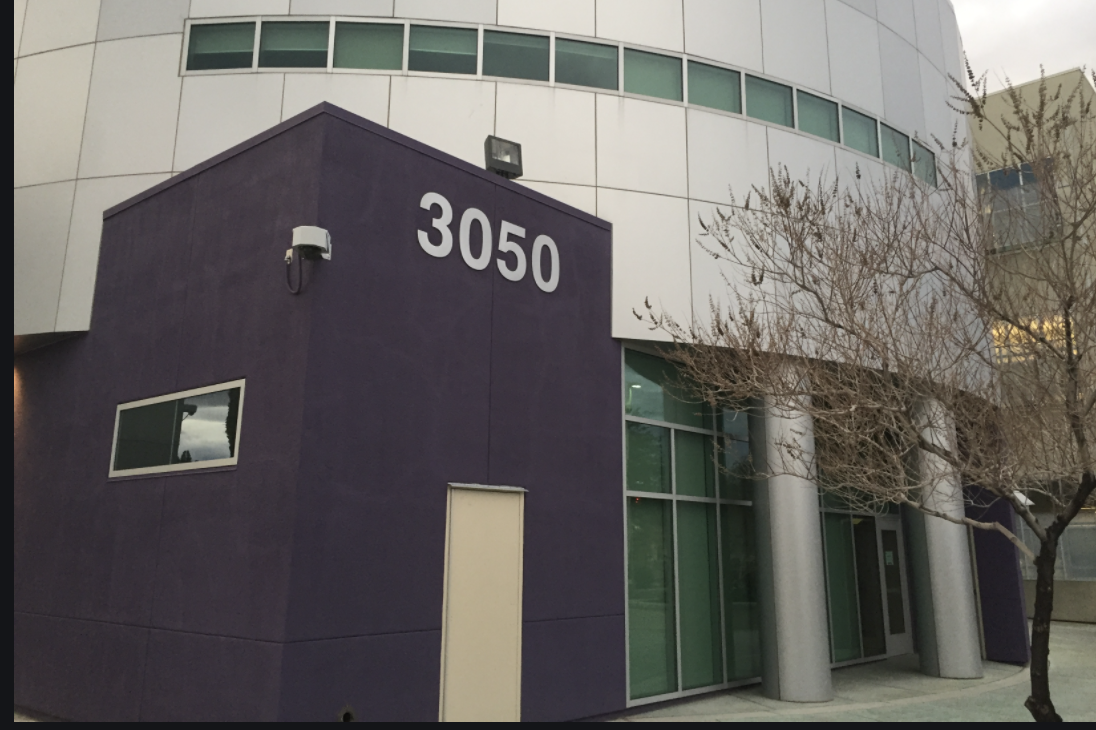 The PBS brand of journalism has been the gold standard for decades.
Robin McNeil. Jim Lehrer. Judy Woodruff.
Tough but fair hosts who illuminated subjects for viewers with top-flight guests and probing questions.
And for many years in Las Vegas, "Nevada Week in Review" was the gold standard of local discussion programs, a variety of hosts leading in-depth conversations on local issues. But over the years, management at Vegas PBS has slowly lowered standards for the show — and recently made a decision that would make any journalist blanch.
At a time when the media are under attack from all sides, and as we need more than ever to show people we care about transparency, integrity and honesty, Vegas PBS has lowered the bar to a shocking nadir: It hired a PR firm to oversee and host the long-running public affairs program. This is an obvious ethical breach and a violation of public television standards that has caused at least one employee to leave.
Vegas PBS General Manager Tom Axtell defended the hire by arguing that the host, former NBC affiliate anchor Mitch Truswell, has no more conflicts than any reporter for a local news organization. This is nonsense.
Truswell, who had a good reputation as a TV anchor, and his firm, Red 7 Communications, represent banking and business interests as well as some nonprofits. And Red 7 was hired despite applications for the job from dozens of journalists who were never interviewed.
Soon after I started asking questions about the arrangement and after Axtell defended the hiring, Truswell, whose firm already had the contract, emailed to tell me: "I did apply to be the host of Nevada Week when Vegas PBS posted the position. I have subsequently withdrawn my application."
So all it took was a few questions about the priority of the hiring and the contract was scuttled. Neither Axtell nor Truswell responded to follow-up questions.
For those of you who are unfamiliar, "Nevada Week" is the latest incarnation of an iconic Friday evening program for the local station that began decades ago, hosted for much of its tenure by Mitch Fox, who now heads the Nevada Broadcasters Association. It had metamorphosed from a "Washington Week"-like program featuring a moderated discussion with reporters to a public affairs show hosted by Kipp Ortenburger, who started in January 2019.
For years, Nevada had many public affairs shows on commercial stations, but now it is a desert despite Ortenburger's efforts. He took on a panoply of topics ranging from water policy to the pandemic to education issues to the census.
Ortenburger, I'm told, was never given a permanent host spot despite his hard work and is waiting for a replacement so he can go back to his old gig at VegasPBS: grant writing. The job opening was posted in July, and Truswell and his business partner in the PR firm, Kathy Topp, applied; they had previously helped oversee another Vegas PBS/Clark County School District program, "Inside Education," which was described on the station's site as a show "with veteran television journalist Mitch Truswell as permanent host."
This was, of course, also questionable — Truswell left journalism to work in public relations 10 years ago. But hiring Red 7 to oversee "Nevada Week" is an even clearer violation of national PBS standards mandating editorial independence.
When I first asked Axtell about all this, I was struck by how he tried to rope The Indy and other local media outlets into what he had done: "The program will be hosted by a former news reporter who has agreed to disclose any client conflicts," Axtell wrote in an email last week. "Just as your news site does, we will disclose any potential conflicts of interest on air during the broadcast. Topics and guests will be selected each week by a management team, not the host's other employer."  
"Like the Review Journal, Las Vegas Sun, or the Nevada Independent, the owners – and reporters – of nearly every news reporting enterprise have personal, financial, political, family, and/or donor relationships that could affect their reporting. The organizations that stand out in the public mind as trustworthy are the ones that work carefully to disclose real and perceived conflicts and strive to insure (sic) that their reporting is inclusive of interests and viewpoints other than their own."
First, it is nothing short of bizarre to argue that some "management team" would pick the topics and imply that Truswell would not somehow be involved in those decisions.
Second, to invoke The Indy's disclosures of donors or the relationships that actual journalists have in order to make it seem as if what he did is normal is risible spin. And why not interview any of the dozens of applicants who are working journalists and not PR people?
Axtell: "As this is a part time, temporary position which we hope to replace with a permanent, full time host when post-Covid budgets become clearer, we chose a person who had hosted another program on our station, and one of the very few applicants who had direct experience with a multi-guest, round-table, noncommercial, television interview format."
That is, of course, inconsistent with past hires for the program who did not have such experience, and in any case is a lame excuse to justify hiring a PR firm to host a news program.
Doesn't that violate PBS standards?
"We believe that we have instituted internal editorial review controls and disclosure policies that we believe will insure (sic) editorial independence and transparency," Axtell responded. "If we change our mind over time, we will change hosts."
That, of course, is now necessary.
None of this surprises me. Permit me a digression to explain some history — and acknowledge that I am not an entirely unbiased interlocutor.
I used to work for Axtell, for a little more than a year from March 2015 to June 20, 2016, the evening my TV career ended after almost 16 years as a host of a public affairs program with several iterations. I took the job even though I had heard stories of Axtell being an unreasonably persnickety boss and high-mindedly invoking PBS standards when dressing people down. (That's what makes this latest story so ironic.)
Axtell ended my program, "Ralston Live," with no notice after it aired that June evening, a feisty discussion with presidential pal and casino owner Phil Ruffin. It came as a surprise, happening as it did just moments after Axtell was effusively praising the interview in a conference room I had been summoned to.
First, Axtell and Kurt Mische, the head of Reno PBS who was a partner in the program, said it was about money. I offered to take a salary cut and raise the funds myself. Then, Axtell said, "You are more of a commentator than a moderator." This was just silly because I was both — and had been for quite some time when they hired me.
To cancel the show with no notice and without any previous warnings or discussions about either the content or the supposed deficit was unprofessional, to say the least.
Then, Axtell gave the game away, both in an email to board members in which he claimed donors were upset with the program and then in an interview with the RJ.
"…many people have written or called to cancel their memberships during the June drive because they felt Jon's 'editorial comments' (often in his blog or news columns) did not reflect the impartial moderator they expect from PBS news programs," he wrote to the board.
I doubt this was true. But even if so, Axtell's preaching about PBS standards rings a little hollow now.
And that's the point: I relate my experience to show the parallels. I'm on to bigger and better things. What's happened to the station just makes me sad.
Vegas PBS should be a franchise that is an emblem of all that is right with our profession, not a depressing example of all that is wrong.
Comment Policy (updated 4/20/2021): Please keep your comments civil. We reserve the right to delete comments or ban users who engage in personal attacks, use an excess of profanity, make verifiably false statements or are otherwise nasty. Comments that contain links must be approved by admin.