Virgin of Guadalupe, first Indigenous apparition of Mary, remains sacred and towering figure among Latinos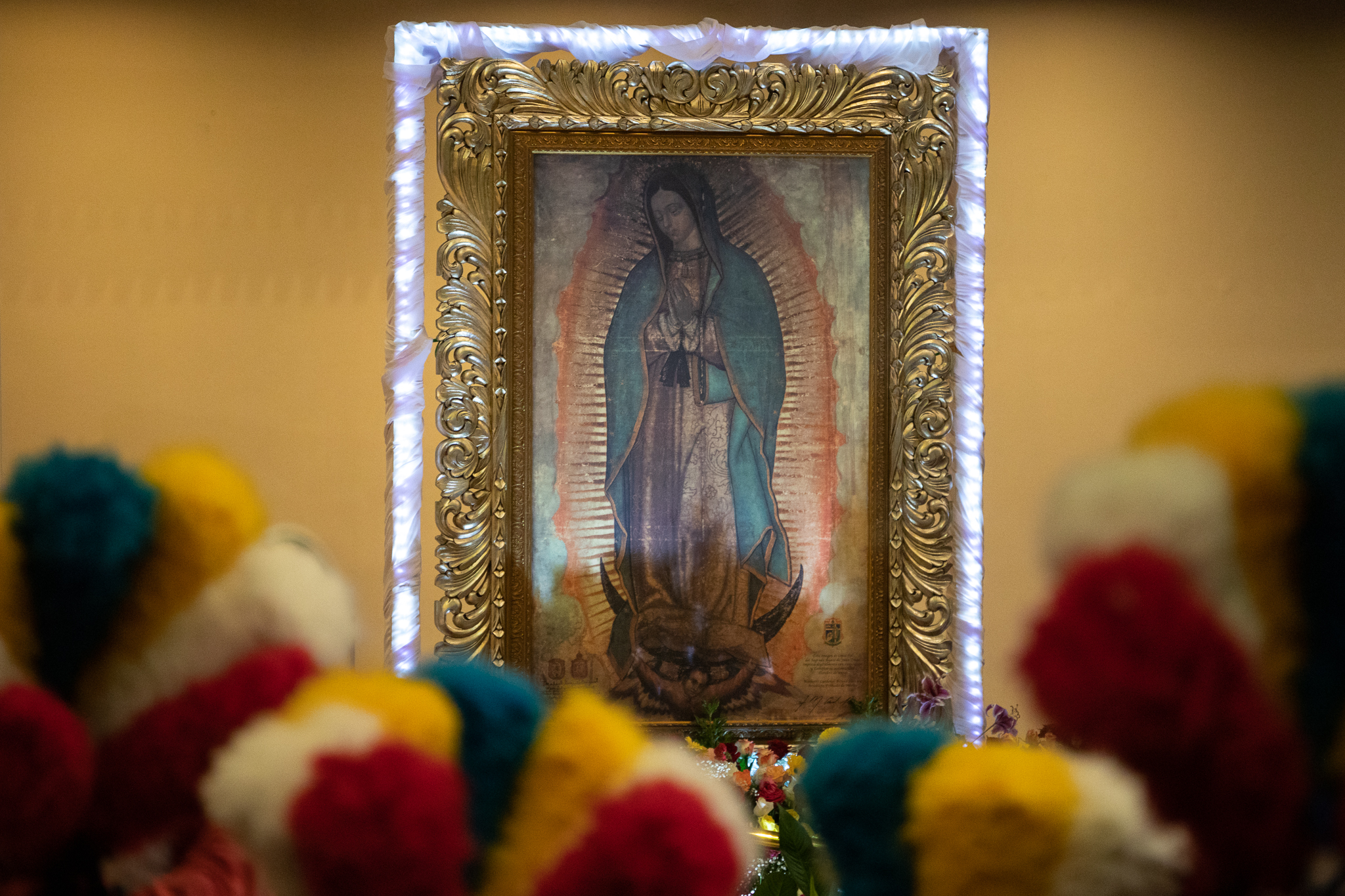 Latinos across Nevada, especially those with Mexican ancestry, gathered at churches this weekend for prayer of the rosary and novena, a nine-day prayer and meditation; multiple mass services; traditional Aztec dance performances; and to sing las mañanitas, a birthday song, at midnight.
It's all part of the feast day of the Virgin of Guadalupe, a significant spiritual event celebrating the manifestation of the Virgin Mary, mother of Jesus Christ, in what is now modern-day Mexico. Her history is rooted in the nation's history of colonization.
Aside from local celebrations, she inspires millions of people each year to make a pilgrimage to Mexico City's Basílica de Guadalupe, one of the most-visited Catholic sites in the world.
Iván Sandoval-Cervantes, a cultural anthropology professor at UNLV, said la virgen is ubiquitous and enduring because she is a safe harbor for so many people. Some may see her as a purely Catholic or religious figure, while others see the roots of Mexico's Indigenous cultures.
"The virgen is so popular because she can mean many things for many people and yet she unites them," Sandoval-Cervantes said, adding that people devoted to the Virgin of Guadalupe, called Guadalupanos, can be found across the world.
"That's the importance of the Virgen de Guadalupe and her legacy and why she's survived so many years."
Linda Curcio-Nagy, associate dean of the UNR Liberal Arts College and professor of Latin American history, added that the Virgin of Guadalupe transcends the religious aspect of her image.
"Even if you're not a Catholic who goes to mass every Sunday, goes to confession every other day — you might feel very secular — there's still really strong devotion to her, so she's set aside both as a religious devotion and as a national symbol," she said.
Pope John Paul II proclaimed the Virgin of Guadalupe the "Empress of Latin America" in 1999.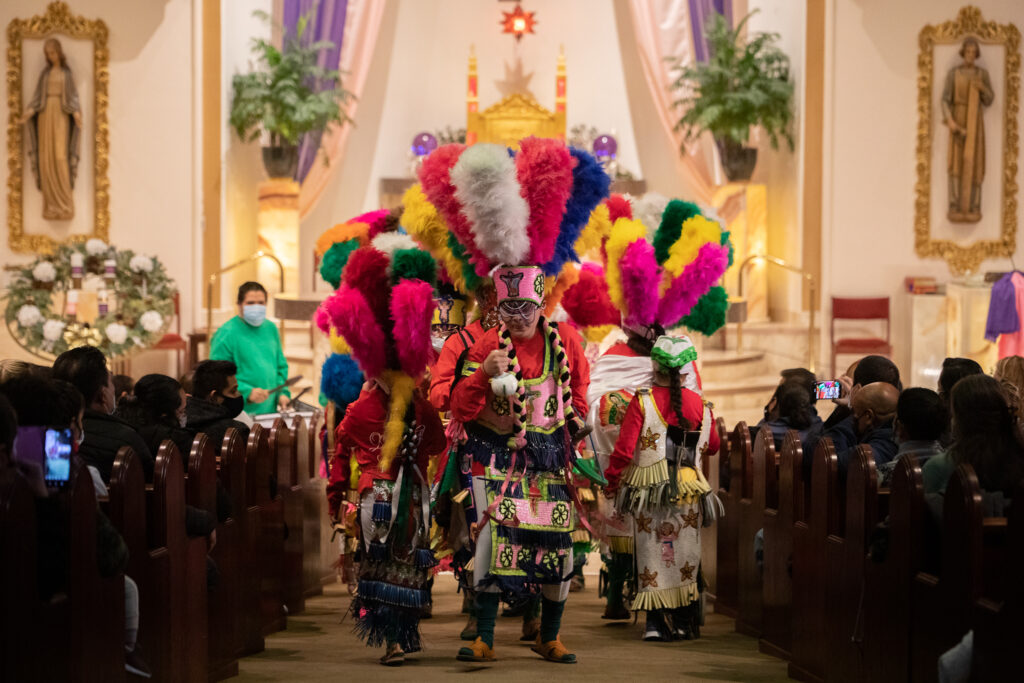 The story of La Virgen de Guadalupe
The story begins with Juan Diego Cuauhtlatoatzin, a member of the Chichimeca people whose name roughly translates to "he who speaks like an eagle" in Nahuatl, a pre-Hispanic language still spoken in modern-day Mexico. He lived in a region that was known as Anahuac, roughly meaning "near the water" in Nahuatl, outside of what today is Mexico City. Juan Diego lived from 1474 to 1548 and was baptized by Catholic missionaries during colonization, which occurred with the arrival of the Spanish in 1519.
Juan Diego is said to have encountered the Virgin of Guadalupe on a hill in Tepeyac while walking between his home and a Franciscan mission.
The Virgin of Guadalupe spoke to him in his Nahuatl language, he recounted later. She stood in front of the sun, a crescent moon and angel at her feet, and wore a cloak full of stars, representing the beginning of a new civilization. A black ribbon around her waist represents pregnancy, which Pope John Paul II related to the birth of Jesus Christ in the New World.
This encounter was the first papal-approved sighting of Mary that happened in the "New World" outside of Europe, and the first Indigenous presentation of the Virgin Mary.
"She is a morenita," Curcio-Nagy said, referring to the dark-skinned image of the Virgin of Guadalupe. "Her clothes that she's wearing and even the belt and the way it is tied is indicative of a noble Indigenous woman of the time period."
She asked Juan Diego to approach the regional bishop to request that a church be built on Tepeyac hill in her name. The bishop asked Juan Diego for proof that he had seen an apparition of the Virgin Mary.
According to the story, she instructed him to climb the hill and pick flowers there, which were unseasonably in bloom during the winter in a place where normally only cactus grew, and she then placed them in his tilma, or cloak, to take to the bishop. When Juan Diego released the flowers before the bishop, an image of the Virgin of Guadalupe miraculously revealed itself on his cloak. The bishop knelt before the image and agreed to build a temple on the hill of Tepeyac, where a small shrine was built to protect and venerate Juan Diego's cloak.
Pope John Paul II canonized Juan Diego a saint in 2002 at the Basílica de Guadalupe in Mexico City. He is the patron saint of the Indigenous peoples of the Americas.
Juan Diego's cloak was eventually moved, and it remains in the basilica protected by bulletproof glass. 
A complicated connection
Daniel Enrique Pérez, associate dean of the UNR College of Liberal Arts and professor of Chicanx and Latinx studies, said at least part of the reason the Virgin of Guadalupe is deeply revered is because she represents an intersection of Mexico's Indigenous past and colonized present.
"She's very much a representation of brownness and mestizaje and the coming together," Enrique Pérez said. "One important thing to do is not pretend that that coming together was not conflictual or that it didn't involve the loss of lives and genocide."
In Spanish, mestizaje roughly means "of mixed race," but specifically refers to the mixing of Indigenous populations among the Spanish and other Europeans who colonized their region. Many see Mexico's people as mestizos as a result of this past, but scholars such as Sandoval-Cervantes argue that the reality is more complicated, and the idea that all people in Mexico are mesitzo threatens to erase modern Indigenous groups in Mexico.
Sandoval-Cervantes and Enrique Pérez said it's important to view the Virgin of Guadalupe through the perspective of colonization, as a means of converting Indigenous people to Catholicism.
"It was almost a forcing of the two worlds," Enrique Pérez said. "It's a very complicated and complex history that goes way beyond just revering her."
The Virgin of Guadalupe is often linked to the Aztec goddess of the earth and corn, Tonantzin, (Nahuatl for "our mother") because of the matriarchal representation and belief that the site where the Virgin of Guadalupe appeared to Juan Diego was the site of a temple for Tonantzin before the Spanish destroyed it.
Sandoval-Cervantes said it could have been a strategy used by Spanish missionaries to convert Indigenous people, using a Catholic figure to replace an Indigeous deity through plays or stories.
"In a lot of ways, the idea of Tonantzin was able to survive precisely because there was a figure that was really similar to who Tonantzin was," he said. "But at the same time, this is really a strategy from the colonizers to try to replace those symbols. Even if those symbols survive, they have been transformed in very significant ways."
Personal connections
The connection people from Latin American countries and Latinos in the U.S. feel to the Virgin of Guadalupe is evident through the prominence of her image in homes, businesses, places of worship, clothing, jewelry and tattoos.
Curcio-Nagy said the Virgin of Guadalupe's image helps create a sense of connection for people who have left their homes in Mexico or other countries, but long to maintain their cultural and ethnic identity.
Her own connection to the Virgin of Guadalupe began at a very young age in her hometown in New Jersey, where her grandmother kept an altar to the figure in her bedroom. In the summer, she and her family joined local weeks-long celebrations and she was tasked with carrying her mother and grandmother's chairs and umbrellas during miles-long processions.
As an adult, Curcio-Nagy visited the Basílica de Guadalupe in Mexico City, where she heard stories from people who told her they had been miraculously healed by Mary, and women who said she gave them the confidence to leave abusive relationships or the hope to continue their education.
Later on in her life, an evolved perspective of the Virgin of Guadalupe helped her better understand the women in her family.
"I grew up poor," Curcio-Nagy said. "There were a lot of challenges. There was tragedy … and I realized that the women in my family shouldered a lot of the burden of moving forward, taking care of the kids, making changes in our lives … And I realized that a lot of their strength came from their religious faith."
UNR professor Enrique Pérez, who is an atheist, nonetheless embarked on a sort of pilgrimage seeking answers after his mother died some years ago at 51.
"I very much did not want to accept that she was dead and gone and I wanted to know if she existed in an afterlife of some sort," he said.
His journey took him to a site where the Virgin of Guadalupe had allegedly appeared on a farm in Venezuela.
"I was really looking for my mother," Enrique Pérez said. "But I went looking for my mother in spots where la virgen had appeared, and of course, my mother wasn't there."
That's part of the connection to the Virgin of Guadalupe, he added. Because she represents a wide diversity of people, it's easy for people to see their own loved ones in her image.
Enrique Pérez found his mother, but not where or how he expected.
"I realized my mother is in me because of the way she raised me," he said. "I am the person that I am because of her. It was an important search to engage in, and I learned valuable lessons from it, but of course I didn't find my mother where I thought I would find her. I found her much closer."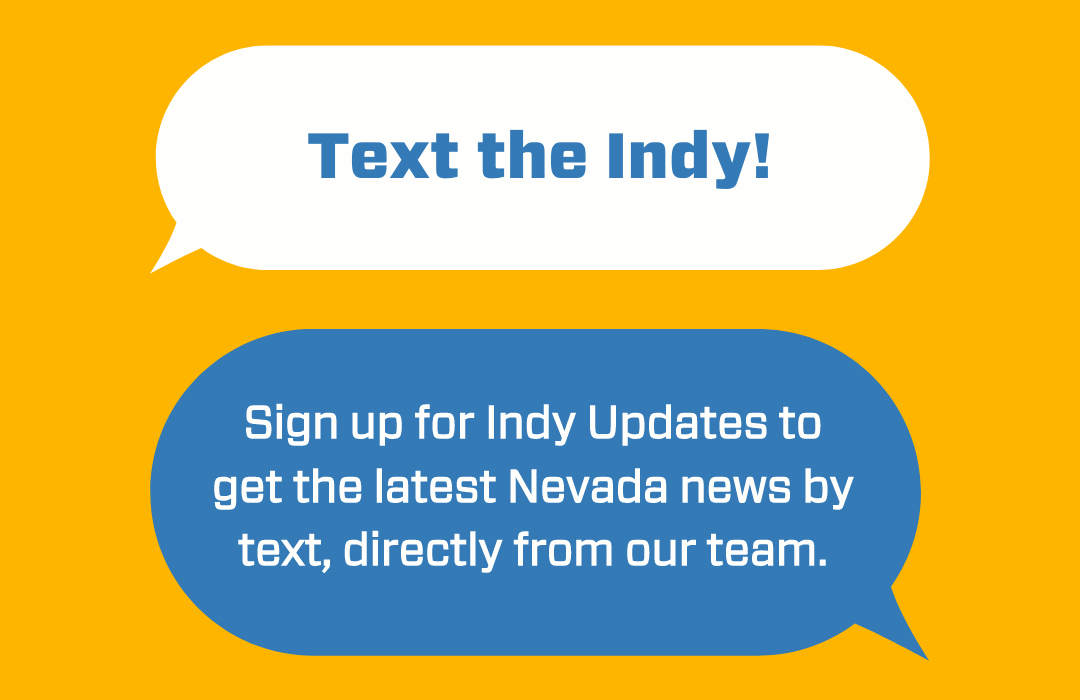 Featured Videos
Comment Policy (updated 4/20/2021): Please keep your comments civil. We reserve the right to delete comments or ban users who engage in personal attacks, use an excess of profanity, make verifiably false statements or are otherwise nasty. Comments that contain links must be approved by admin.