Volunteers counting Southern Nevada homeless expect to find greater need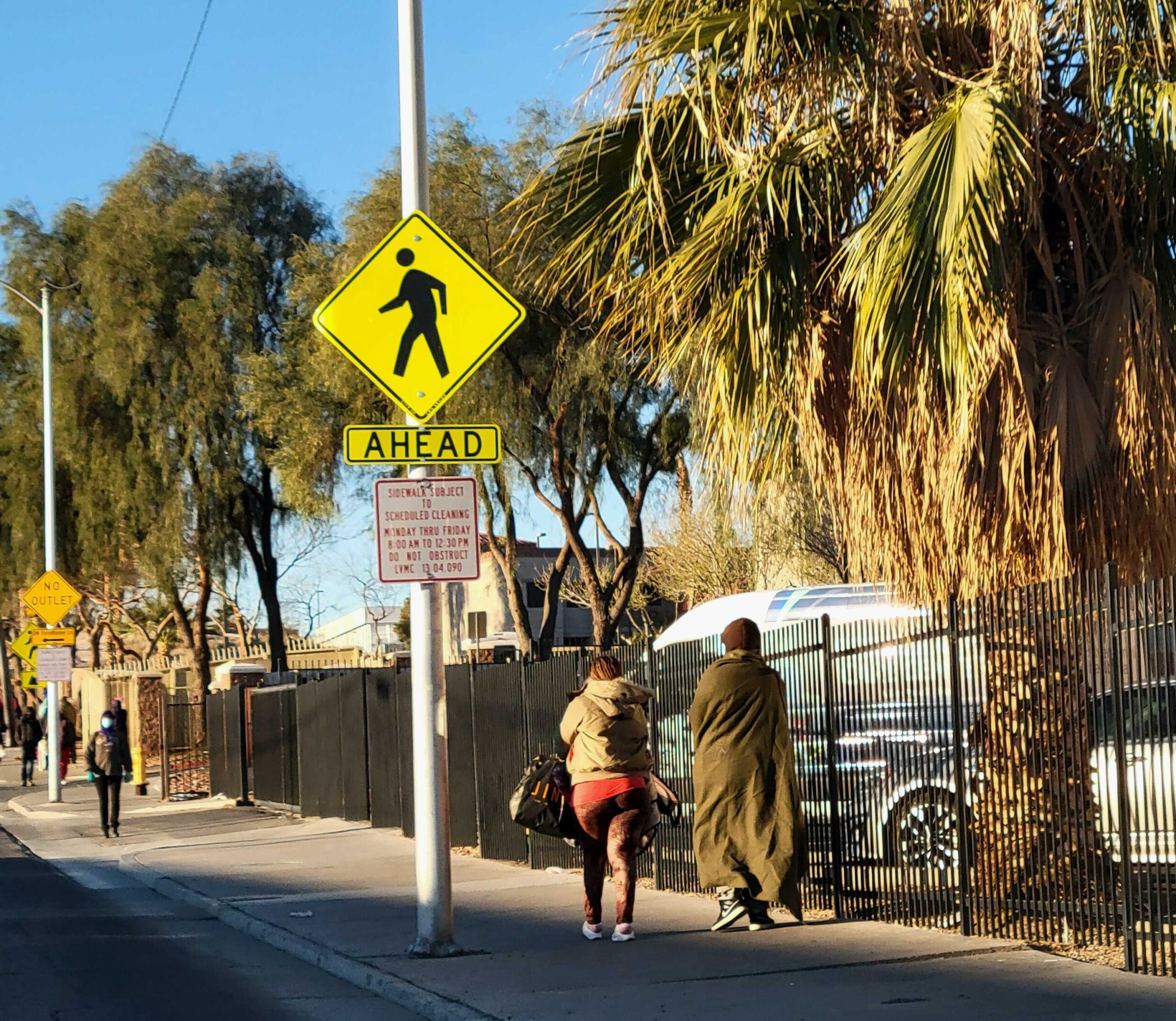 Braving the unseasonably cold weather, dozens of volunteers gathered at the North Las Vegas City Hall before dawn on Thursday to count a homeless population they expected to have grown during the pandemic.
Juan Salinas, director of social services for the Salvation Army, says his team of 13 volunteers has participated in the homeless census every year. He said it's important for his organization to stay informed about the state of homelessness as it operates a shelter for men and women, the LGBTQ community and veterans.
"[Since the pandemic began] our shelter has been completely full," Salinas said. "We've even added [an] additional 50 beds — 30 for men and 20 for women, and that's been full as well."
Salinas said he has meetings once a month with other homeless shelter directors in the area, and they have also reached their capacity. Though signs point toward an increased population of unsheltered residents, the answer to that question won't be known for at least a few months. The count on Thursday morning was just the first step.
According to the U.S. Department of Housing and Urban Development's reports of Point-in-Time counts — where the number of sheltered and unsheltered people is manually counted on a single day each year — Nevada had a slight increase from 6,900 unhoused people in 2020 to 7,090 in 2021.
"We have seen more people in homeless shelters and more people asking for assistance, so it will be interesting to see what the results of counts will be from today," said Michele Fuller-Hallauer, manager at Clark County's department of social services.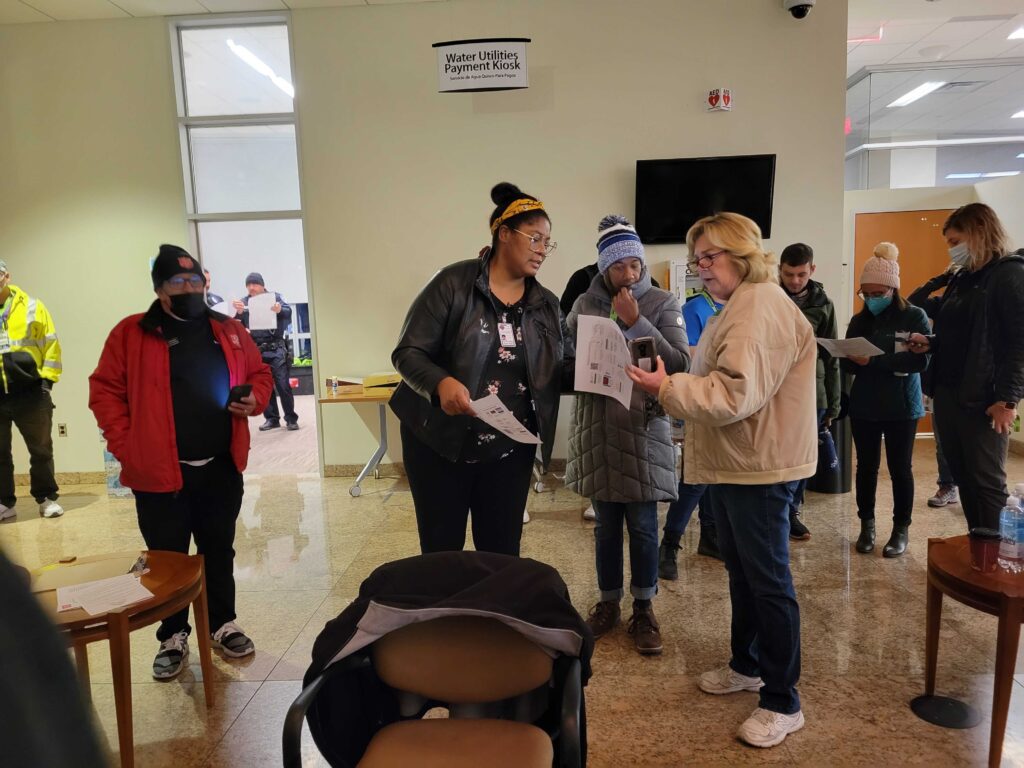 Fuller-Hallauer explained that last year's census was unorthodox because of the pandemic, and that the department had to resort to a sampling of the homeless population rather than doing a full canvass.
COVID continued to affect the homeless census into 2022. Fuller-Hallauer said while it's mandated to do the count within the last 10 days of January, the department had to ask for a waiver to have it postponed by a month because of the spike in COVID cases driven by the Omicron variant.
"We didn't want to put volunteers at a heightened risk for potential exposure, and we didn't want people that were experiencing homelessness in our community to be placed at higher risk either," Fuller-Hallauer said.
Upon arrival at their respective sectors, volunteers were instructed to search for homeless individuals and to report their location and descriptions via the survey app. Those who participated in the survey by answering questions were compensated for their time with socks and bus passes.
During the count process, volunteers who spotted a tent or a makeshift cardboard home would stop their car to approach the person inside. Once they confirmed someone was living there, they would introduce themselves with a smile and read a prepared script asking the person to participate in the survey.
The app has an extensive list of questions, including their veteran status, frequency of homelessness, alcohol consumption habits, psychiatric conditions, disabilities and history of AIDS or HIV-related illness. Fuller-Hallauer said the demographic information helps with the department's planning and reporting and that the data will aid in outreach efforts.
To help unhoused people get back on their feet, Fuller-Hallauer said there need to be more landlords who are willing to work with people who are homeless and with home service providers. Rents in Nevada have grown faster than the national average, and prices in Las Vegas are up 24 percent compared to a year ago.
"We need more permanent homes for people," Fuller-Hallauer said. "The disparity between rent and income is huge, so I anticipate that will continue to be a big reason why people find themselves in a housing crisis."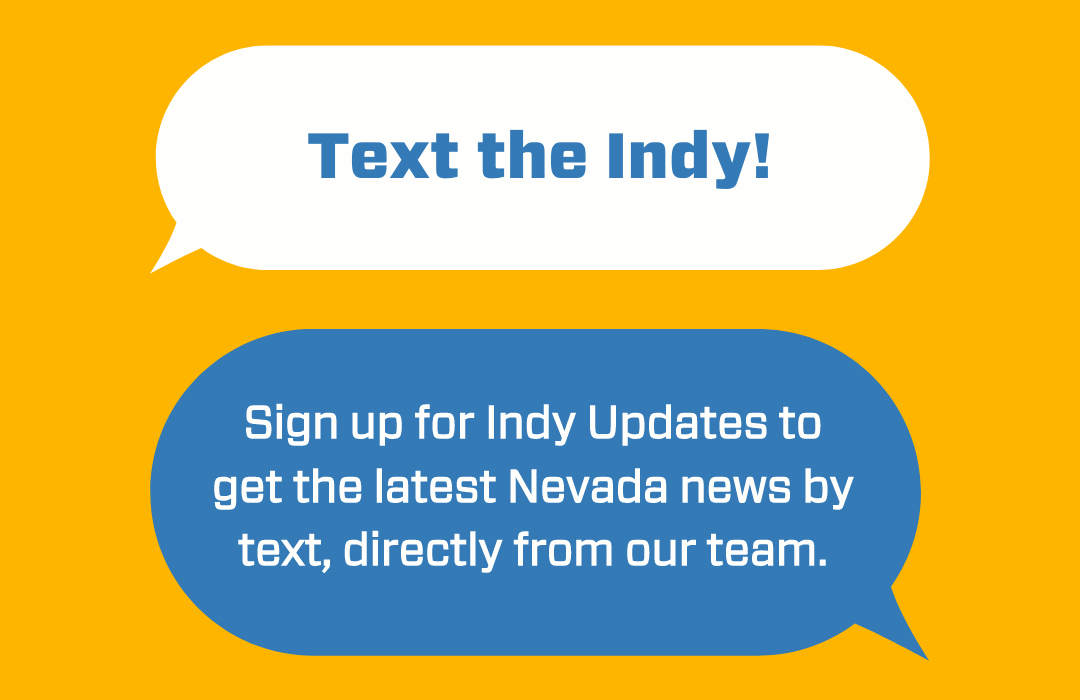 Featured Videos
Comment Policy (updated 4/20/2021): Please keep your comments civil. We reserve the right to delete comments or ban users who engage in personal attacks, use an excess of profanity, make verifiably false statements or are otherwise nasty. Comments that contain links must be approved by admin.