Washoe County School Board approves 20 percent raises for teachers, police
The new contract also provides bonuses for special education teachers, increases prep time and more.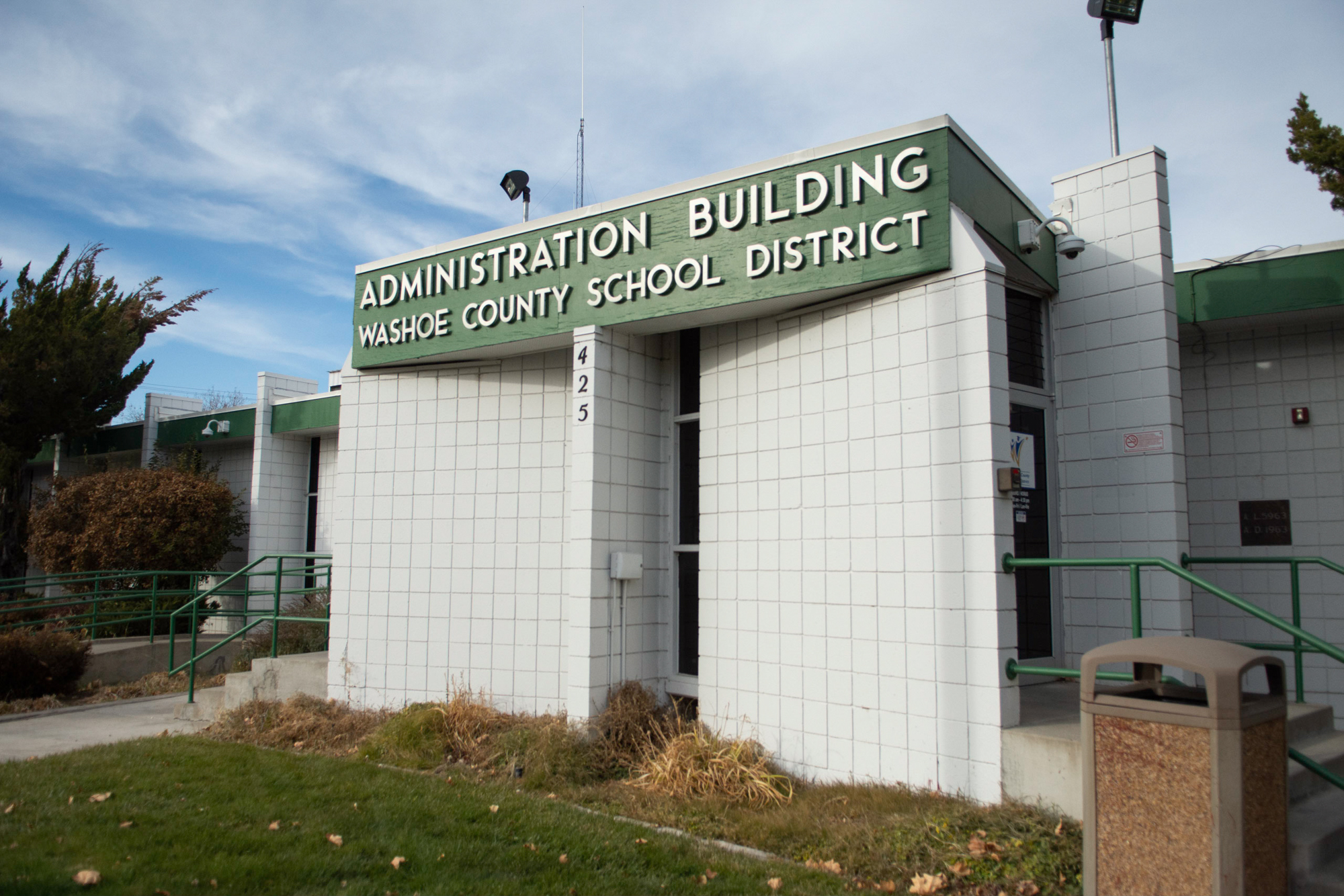 Washoe County teachers and school police will likely receive raises of about 20 percent as part of two-year bargaining agreements approved unanimously Tuesday by the Washoe County School Board.
Under the agreement with the Washoe Education Association, the union that represents the district's nearly 4,000 licensed educators, teachers will receive a 14 percent cost of living pay increase in the first year of the new contract and an additional 2 percent increase in the second.
Washoe County School District (WCSD) plans to request a portion of $250 million that lawmakers allocated during the 2023 session as part of the matching funds created by SB231. Those funds, if approved, will help WCSD give its teachers a 4 percent increase on top of the cost-of-living pay raises.
Last month, Humboldt County was the first school district to go before the Interim Finance Committee — an interim group of lawmakers that makes state spending decisions while the Legislature is out of session — to request a share of SB231 allocation. The district's application was approved.
In addition, the new contract will:
Provide a $5,000 signing bonus for new special education teachers who commit to staying in the district for at least two years
Provide existing special education teachers with a $5,000 bonus that will be paid out over the next two school years
Restructure the pay scale for licensed teachers
Provide additional compensation when teachers conduct meetings outside of their normal working hours to discuss Individualized Education Program (IEP) plans for students with special needs
Provide all licensed educators with substitute pay when they have to cover a class for a colleague and a substitute teacher is unavailable
Pay deans for nine additional contract days to allow for working with other school administrators
Provide geographic allowances, or additional compensation, for staff at Incline Village schools and increase isolation allowances for staff at Natchez and Gerlach schools
Allow certain teachers more time to prepare for lesson plans for their classes for the day
The cost for the new provisions in the contract with WEA is approximately $47.6 million for the 2023-24 school year and an additional $6.3 million for next year. The district's total budget for this school year is $623 million. Nearly 90 percent of it goes toward salaries and benefits.
"We wouldn't have been able to do this if we didn't have the investments in public education that we saw this last legislative session," said WEA President Calen Evans, referring to the $12 billion for K-12 education that lawmakers approved in the 2023 legislative session, which included an increase of $2 billion, or 26 percent, in per-pupil funding.
The school board also approved a new two-year contract with the Washoe County School Police Officers Association (WCSPOA). Under the contract, officers will receive a 13.2 percent cost of living pay raise and an estimated additional 4 percent increase from SB231 matching funds this school year. They will receive an additional 2 percent cost of living adjustment next school year.
WCSPOA's contract was originally set to run through June 30, 2024, and provided a 2 percent cost of living adjustment to officers, but the board and the union decided to reopen negotiations earlier in order to be eligible to receive SB231 funds on behalf of school police employees.
The district said the additional cost of providing the raises for school police officers is $466,000 for 2023-24 and $84,000 for 2024-25.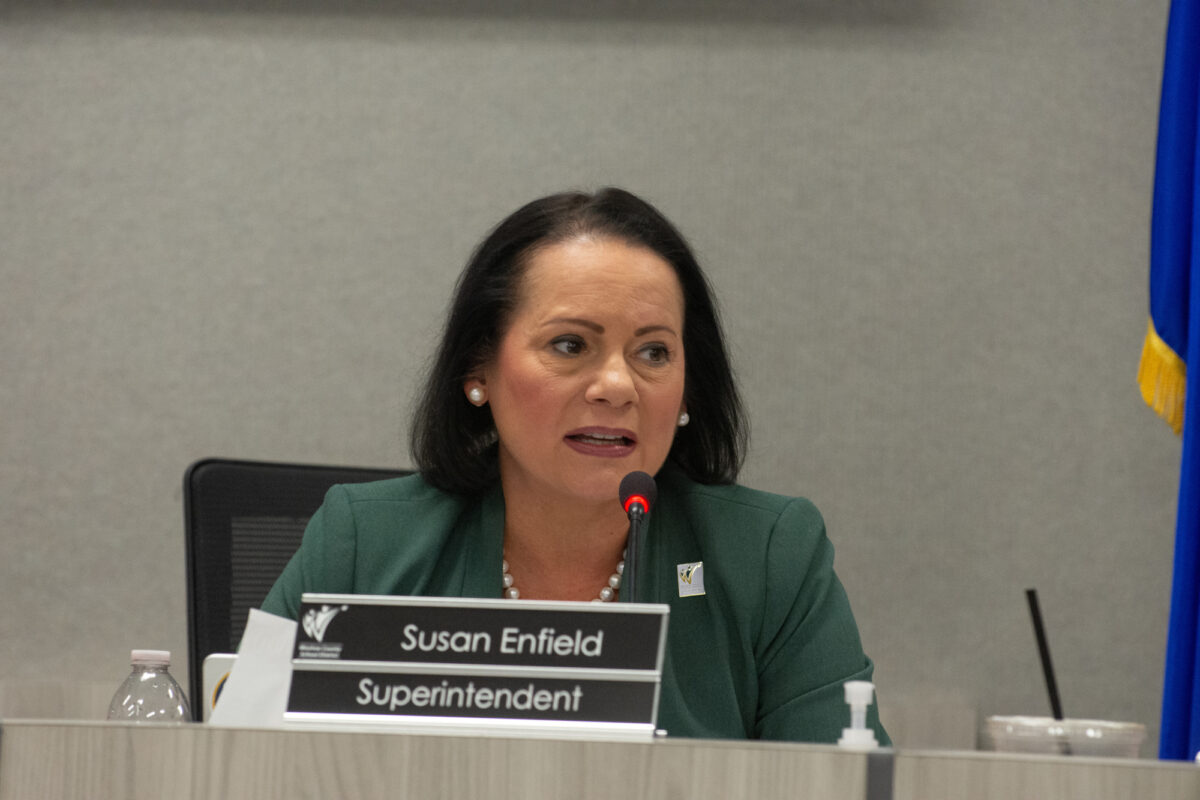 Superintendent rated 'effective'
During a special meeting Tuesday morning, the Washoe County School Board rated Superintendent Susan Enfield's performance last school year as effective, and gave her a score of 3.22, just a few points away from a highly effective rating, which covers scores from 3.6 to 4.
Board President Beth Smith called Enfield's first year a "remarkable" start, and commended her for providing Paper, an online tutoring service contracted by the district that offers for 6-12th grade students unlimited, 24/7 academic support, and eliminating the 90-day waiting period for new staff to receive benefits.
"When I look at the pure impact in one single year that has happened within this organization, I can only imagine the things that are to come," Smith said.
Trustee Jeff Church gave Enfield a "highly effective" rating in some areas, but had concerns about ongoing safety issues and academic performance within the district.
Church cited recent Nevada Department of Education data showing Washoe County students are still struggling to recover from the academic loss they experienced during the pandemic, and noted their academic achievement is not back to pre-pandemic levels.
"I recognize, again, that it's the first year, (she) hit the ground running and she made major improvements in the other goal areas that I rated very highly," he said Tuesday. "That said, in my heart, I can't rate anything higher at most than 'developing' in those two areas. That's not a fail. That's not, 'Oh my God, you're going to be terminated.' It's just developing. It is exactly what it says."
Enfield thanked the board for their commendations and said she would own up to any deficiencies or areas for which the trustees saw room for growth.
"I will continue to show up every day, do the job to the best of my ability, and always do it from the stance of a learner and someone who can always be better," Enfield said.
This story was updated at 2:30 p.m. on 10/25/23 to add detail about contract costs.
The Nevada Independent is raising $200,000 by Dec. 31 to support coverage of the 2024 election.
Tax-deductible donations from readers like you fund this critical work.
If you give today,your donation will be matched dollar-for-dollar.
Give + Get Matched
Featured Videos