Washoe County School Board candidates divided on curriculum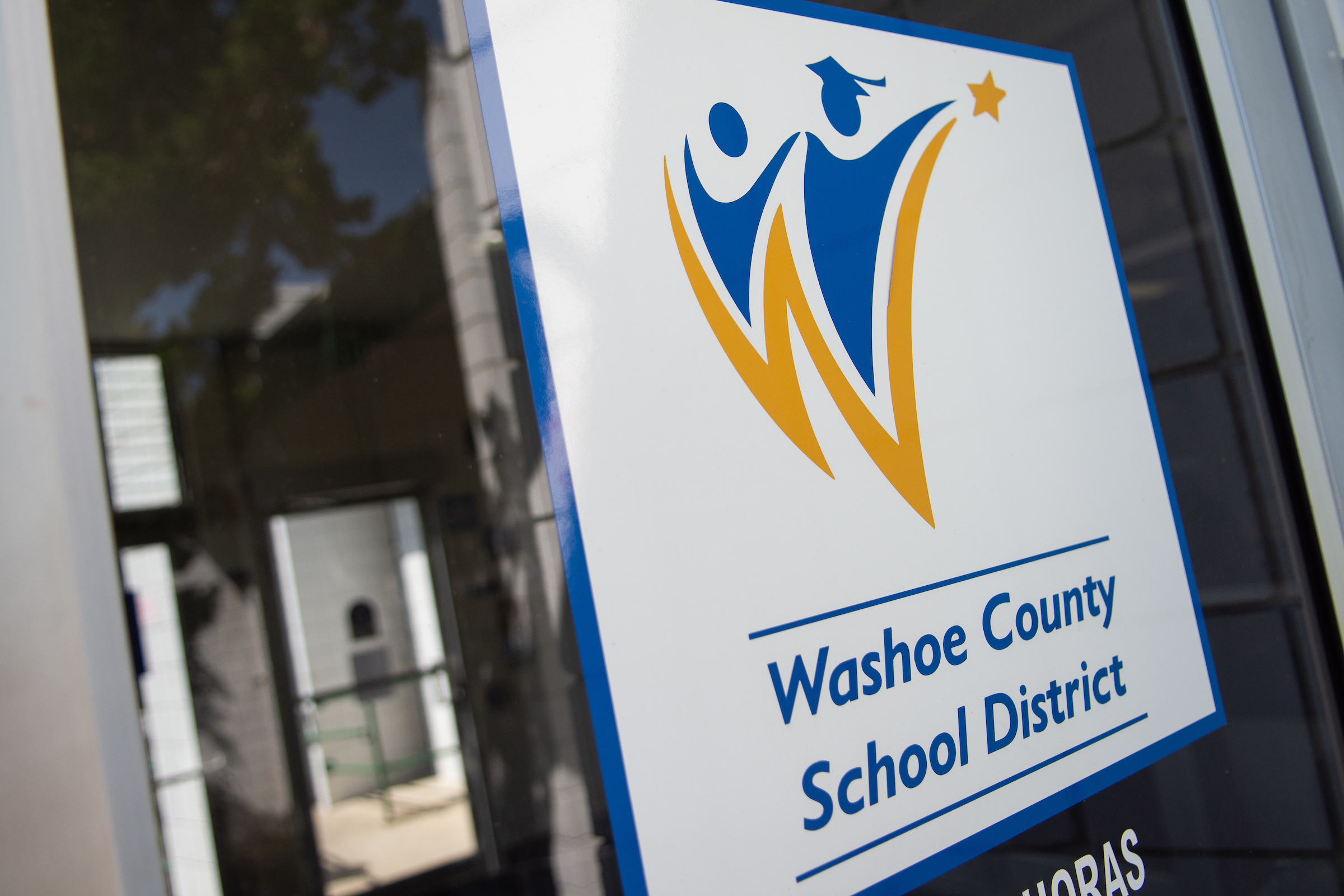 More than two years after COVID-19 emerged, disrupting schooling routines and student learning, a trio of conservative Washoe County School Board candidates are challenging incumbents on hot-button education issues including social justice and sexual education curriculum.
The District B, C and F seats on the Washoe County School Board are up for grabs in the November general election, but the three incumbents are trying to hang on to those spots so they can work on what they see as their biggest priorities: improving staff recruitment and retention, increasing academic performance and getting students ready for college or careers after high school.
The outcome of the election will determine the direction of the Northern Nevada school district, home to about 65,000 students, which went through a different kind of leadership change this summer when the board selected Susan Enfield as its new superintendent. The district is governed by the 7-member board of trustees, who serve four-year terms and are elected as nonpartisans, meaning party affiliation is not shown on the ballot.
For Graeme Reid, who's seeking the District F at-large seat, the motivation to run came from watching his children learn from home when schools closed in March 2020. Reid didn't like what he saw.
The father of four, including two elementary school students, remembers taking issue with two take-home assignments that revolved around the words "sympathy" and "empathy." The assignments asked students to write down their feelings, the meanings of the words, use the words in a sentence and write a story.
To Reid, the assignments seemed unnecessary and a waste of time.
"I'm thinking, 'I'm sorry, I'm not doing this,'" he said. "The kids, they need to learn to write, to read, to count, to do some basic math, a little bit of science, and something fun, some physical activity."

Reid said he's running to stop the "politicization" of public education, and keep left-leaning political ideologies from encroaching into Washoe County School District's curriculum. He's not alone in this belief. Colleen Westlake and Melanie Sutton, candidates for District B and District C, respectively, are running similar campaigns.
"I stand for an education where our kids are taught reading, math, history, government, the Constitution and how to balance a checkbook," said Sutton, a mother of three and traveling pet zoo owner, on her campaign website. "Leave beliefs and critical race theory out of our schools."
Sutton did not respond to multiple requests for an interview.
The three candidates' rhetoric is similar to the messaging that helped propel Virginia Gov. Glenn Youngkin to become the state's first Republican to hold the office in nearly a decade — and highlights a local example of how historically sleepy school board races have become a political hotbed.
But the incumbents – Adam Mayberry, Ellen Minetto and Joe Rodriguez – say those claims of indoctrinating students, or teaching them critical race theory, are false.
"As a dad who's had a vested interest in our public schools having two children in it, I haven't had to witness any indoctrination," said Mayberry, who represents the at-large District F, which comprises the eastern part of the district. "Nobody, not one person, has offered any proof of any curriculum that has indoctrinated our children at all."
For Mayberry, the attacks against the district's curriculum are a distraction from what he thinks students really need: academic and mental health support to help them recover from the past two years under the COVID-19 pandemic.
Calen Evans, president of the Washoe Education Association, sees the accusations from Reid, Westlake, and Sutton as an attack against educators, and said the messaging is misleading some members of the community as well as encouraging divisiveness.
"They have no idea what's going on in the classroom. They haven't talked to educators. They get all of their information from a Facebook post or an email, and they run with it," he said. "It's very dangerous."

It's for this reason that WEA is endorsing all three incumbents.
"We believe that Minetto, Mayberry and Rodriguez truly do support our educators, and they understand that there are a lot of issues that we need to address, and we need to make sure that we're working constructively together to do that," Evans said.
But at least two of the district's curriculum proposals — centered on social justice and sexual education — have come into question on the campaign trail.
This summer, a district committee gave an initial approval to the phrases "boys and people with a penis" and "girls and people with a vulva" as part of its Sexuality Health And Responsibility Education (S.H.A.R.E.) sexual education curriculum for fourth- and fifth-graders. The phrases are not part of the curriculum at this time since they have not received approval at the board level.
The S.H.A.R.E. curriculum is a factual, comprehensive, abstinence-based instructional program taught from elementary through high school starting in fourth grade to inform students about HIV/AIDS awareness, the reproductive systems, sexually transmitted infections (STIs) and sexual responsibility, according to the district's website.
The proposed phrases were met with opposition from some parents and community members who felt the terms were too vulgar and inappropriate for those age groups. Some opponents accused the S.H.A.R.E. committee — that proposed the terms — of attempting to sexualize children.
As a father of a daughter who recently received S.H.A.R.E. lessons, Rodriguez said there's nothing pornographic about the curriculum. He represents District C, which includes the North Valleys and Spanish Spring communities as well as Natchez and Gerlach.
"I don't see anything that is sexually stimulating, which I believe is one of the big factors of pornographic material," he said. "It's very educational, and it's very age appropriate."
Last year, the board chose to halt a proposal to add social justice resources to the English Language Arts curriculum for elementary students, after the idea came under fire during an 11-hour meeting that saw several conservative community members question whether the proposed curriculum was age appropriate and compared it to critical race theory. The board reacted by forming a task force that would review the proposed supplemental material. The task force is composed of parents, students, educators and curriculum experts.
But Reid, who is challenging Mayberry, believes these social justice lessons are embedded in the social and emotional learning curriculum that elementary students already receive from the district.
Minetto – a former Washoe County elementary music teacher who currently represents District B that includes parts of Sparks and Sun Valley – said social and emotional learning, also known as SEL, teaches kids empathy, fairness, and kindness — essential skills kids need to get them to a point where they can learn.
However, her general election opponent Westlake remains skeptical on the value of social and emotional learning.
"I think it takes away from what they really need to be learning so that they can be successful," she said. "I'm not saying that we've got to ban all of it. I just think I would like to see how much is in there and how it's affecting time for other studies."
Money and endorsements
While ideological beliefs play out in the forefront, there's a money battle in the background.
All three incumbents – Mayberry, Rodriguez and Minetto – have outraised their opponents, according to the latest campaign finance reports from the third quarter (covering July to September).
In the District F race, Mayberry has raised about $97,000, about $70,000 more than his opponent, Reid. Some of Mayberry's largest donations this election cycle have come from philanthropist Sandy Raffealli ($5,000), and businessman Eric Denton ($5,000).
One of Reid's largest donations, $5,000, came from Robert Beadles, a cryptocurrency millionaire and far-right activist who funded a failed recount by Joey Gilbert, who ran for governor in the Republican primary in June. Beadles is also known for funding an unsuccessful recall effort against Washoe County School Board President Angie Taylor and producing direct-mail attacks on Trustee Elizabeth Smith, the Reno News & Review reported.
Reid said he doesn't have any ties with Beadles, but described him as "a nice guy" who is concerned about election integrity.
"Do I agree with him? To be honest, I don't know," Reid said. "Is there something funny going on with our elections? Maybe there is, maybe there isn't. I just don't know."
In the District C race, Rodriguez has raised about $59,000, significantly more than his opponent, Sutton, who raised about $13,800. Rodriguez's largest donation, $10,000, came from Raffealli. He's also received donations of $1,000 each from teacher union groups such as WEA Together in Politics, the Nevada State Education Association and the Building and Construction Trade labor union. One of Sutton's largest donations ($2,000) comes from Valerie Fiannca, a Sparks florist, who donated an additional $500 in the third quarter.
In the District B race, Minetto has raised $43,000, about $16,000 more than Westlake. Some of Minetto's largest donations include $10,000 from Raffealli, $5,000 from the Nevada State Education Association and $2,000 from Washoe Education Association.
Westlake's largest donations include $1,000 from the Reno Sparks Association of Realtors and $1,000 from the Republican Women of Northern Nevada PAC, as well as a $10,000 loan from Westlake to her campaign.
Correction: Oct. 17, 2022 at 8:49 a.m.: A previous version of this story misstated that Washoe County School Board had approved certain phrases as part of its sexual education curriculum. Those phrases have been approved by a district committee, but not yet by the board.
Update: Oct. 17, 2022 at 3:22 p.m.: This story was updated to include new campaign finance information from the third quarter.