We must end legal prostitution in Lyon County — and Nevada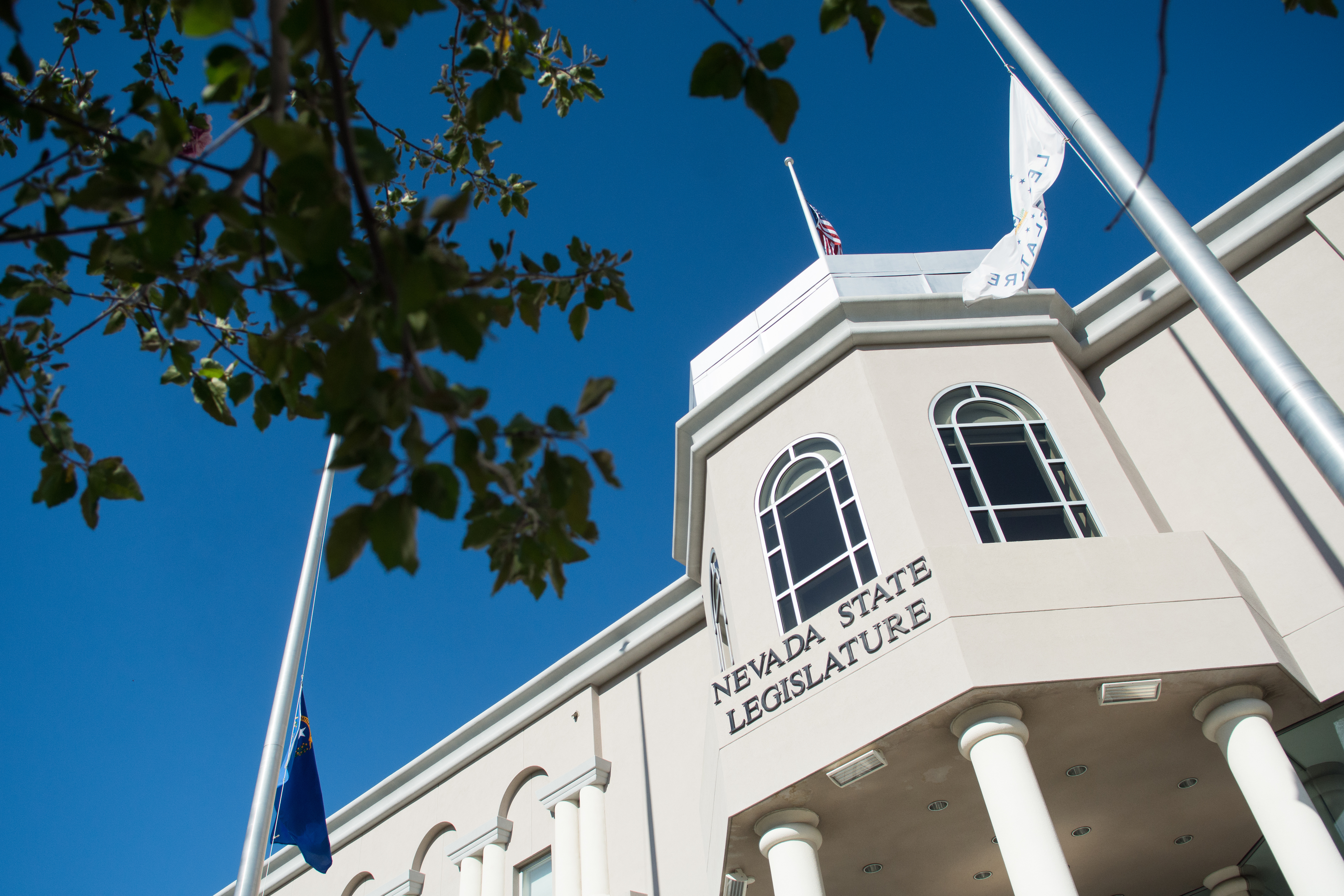 By Jason Guinasso
Recently, I was engaged to help a group of people in Lyon County draft a referendum petition to repeal the Lyon County Brothel Ordinance. Having grown up in Nevada, I understand the old Nevada narrative that prostitution is a part of the "Nevada way." This sentiment is almost a part of the DNA of what it means to be a Nevadan to many who were born and raised here. Indeed, when I was in high school I recall peers reporting that their dads would take them to the Mustang Ranch as a sort of rite of passage from youth to adult.
Now, I am a father. I have a son and a daughter. I work hard to be the very best dad that I can be. I am not perfect, but I think I have clarity on a few aspects of what it means to be a dad.  I certainly can't imagine for one-minute teaching my son that his manhood is somehow tied to his sexual conquests. I can't imagine teaching him that women are a commodity or object to be bought and sold. To teach such things would undermine the dignity of his humanity and the dignity of the person he will one day fall in love with and marry.  
With regard to my daughter, I have great hopes and desires for her. She is incredibly smart, hard-working, kind, loving and beautiful in every way. Like many dads, I have great aspirations and hopes for my daughter to grow up happy and successful. However, I could not imagine having this conversation with her about her future:
Daddy, when I grow up I want to be a prostitute?
No, daddy, really . . . I could start my career now because the average age of a new prostitute in the US prostitution industry is 14!
My friend, Nancy, tells me that when business is slow she makes $300 to $400 a night. But on a good night, I can make as much as $700 to $800!
It is legal here in Nevada, daddy; and, the girls get to wear such pretty clothes; and, the boys really love them!
Please, daddy, I know it can be dangerous, but I will be one of the 14 percent who don't report being physically abused by those I serve and, I promise, I will be one of the 5 percent who say they do not use drugs.
Don't worry about my health, daddy. I will get tested once a week and I will have access to health care if I get a disease, besides everyone wears protection.
Daddy, did you know that about half the women who become prostitutes have movies made of them! I could be a movie star, too, daddy!! Or maybe I can be on Mr. Hof's TV show on HBO!
I won't be like the 81 percent of girls in the business who say they want to escape, I will really enjoy this business . . . it is my dream job!
Like most dads, I could not imagine having the above conversation with my daughter because the truth is that no little girl dreams of being a prostitute. No mother gives birth to a daughter with the dream of that her little girl will one day sell herself to fulfill some older man's sexual fantasies. It is not a dream, and it is not really a choice. The people at Exodus Cry illustrate this point the best here in this video.
As Laila Mickelwait and Benjamin Nolot argue in their article "Ten Big Myths About Prostitution: Deconstructing the deception of the sex industry," prostitution is primarily the result of a lack of choice among the most marginalized, vulnerable and defenseless people in the world. They point out that most women engaged in prostitution are suffering from poverty and are pulled into the industry by their desperate need for money. In addition to the precondition of poverty, a prior history of childhood physical and/or sexual abuse is commonplace among prostituted women. It is extremely rare to find a person in prostitution who has not suffered from abuse before her time in the sex industry. No one chooses to be abused.
How many dads wake up hoping to have the above conversation with their daughter? The fact that the idea of this conversation repulses us should underscore in the hearts and minds of everyone reading this the inherent problem with prostitution. Human beings should not be bought or sold. Ever. For any reason. This is a basic tenet of human rights as expressed in our U.S. Constitution and in international law, but for reasons that appear unconscionable to me and any other reasonable person who has ever raised a daughter, Nevada permits and protects the practice.
Maybe that is why, in 2016, it was reported that Nevada is one of the 10 worst states for human trafficking, with hundreds of calls to the national hotline each year. Maybe protecting this so-called "Nevada institution" is why Nevada has the seventh highest incidence of rape reported to law enforcement and ranks second across the nation in the rate of women murdered by men, with a rate of 2.29 per 100,000.
I am now serving the people in Lyon County as they work to uproot the brothels that have irreparably damaged thousands of our sons and daughters. This effort is especially appropriate in Lyon County because, as reported by the FBI, a woman is 1,660 percent more likely to be raped in Lyon County (a county with legal brothels) than in Carson City (a county with no legal brothels), even though the populations of both are almost identical.
In fact, statewide the reported sexual assault rate is 26x higher in the rural counties with brothels versus those without brothels. The brothel owners claim brothels are supposed to reduce these types of crimes, but the facts do not support their self-serving narrative. Brothels are no elixir for preventing sex trafficking and crimes against women and children; brothels are a poison to the communities that host them and serve as a catalyst to illegal activity, not a deterrent.
I am standing with the people of Lyon County because I am a father and because I care for the girls who are trapped in this industry. I want to be a part of a new Nevada narrative that honors women for who they are and the endless potential they have to live, work and lead in our great state, not the old Nevada narrative that tolerates allowing women to be bought and sold as an object or a commodity. My hope is that this effort will succeed in changing misguided notions of what it means to be a Nevadan.
Jason Guinasso helped start and now works with the End Trafficking and Prostitution ("ETAP") PAC and also is working with the Lyon County Committee to Repeal the Lyon County Brothel Ordinance (aka, the "No Little Girl Campaign"). He lobbied on behalf of Awaken, Inc., for repeal of the statute enabling legalized brothels during the last legislative session. He has frequently spoken in Lyon County on the issues explored in this op-ed. he can be reached at jguinasso@hutchlegal.com or on Twitter at @guinasso.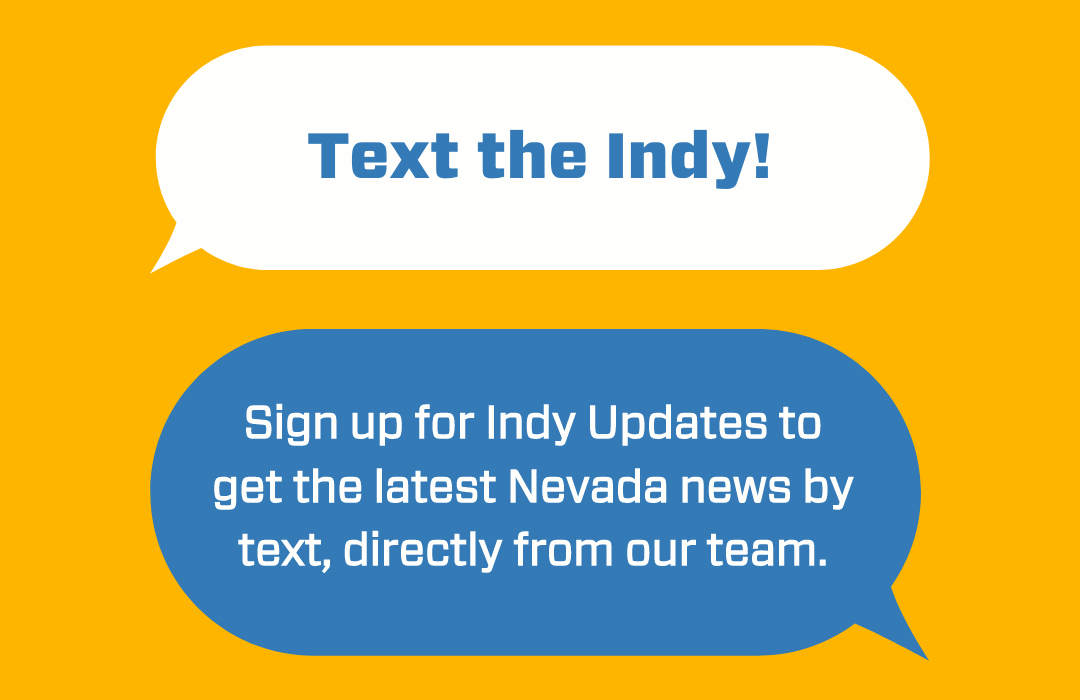 Featured Videos
Comment Policy (updated 4/20/2021): Please keep your comments civil. We reserve the right to delete comments or ban users who engage in personal attacks, use an excess of profanity, make verifiably false statements or are otherwise nasty. Comments that contain links must be approved by admin.