We must not forget the dangers of depression at graduation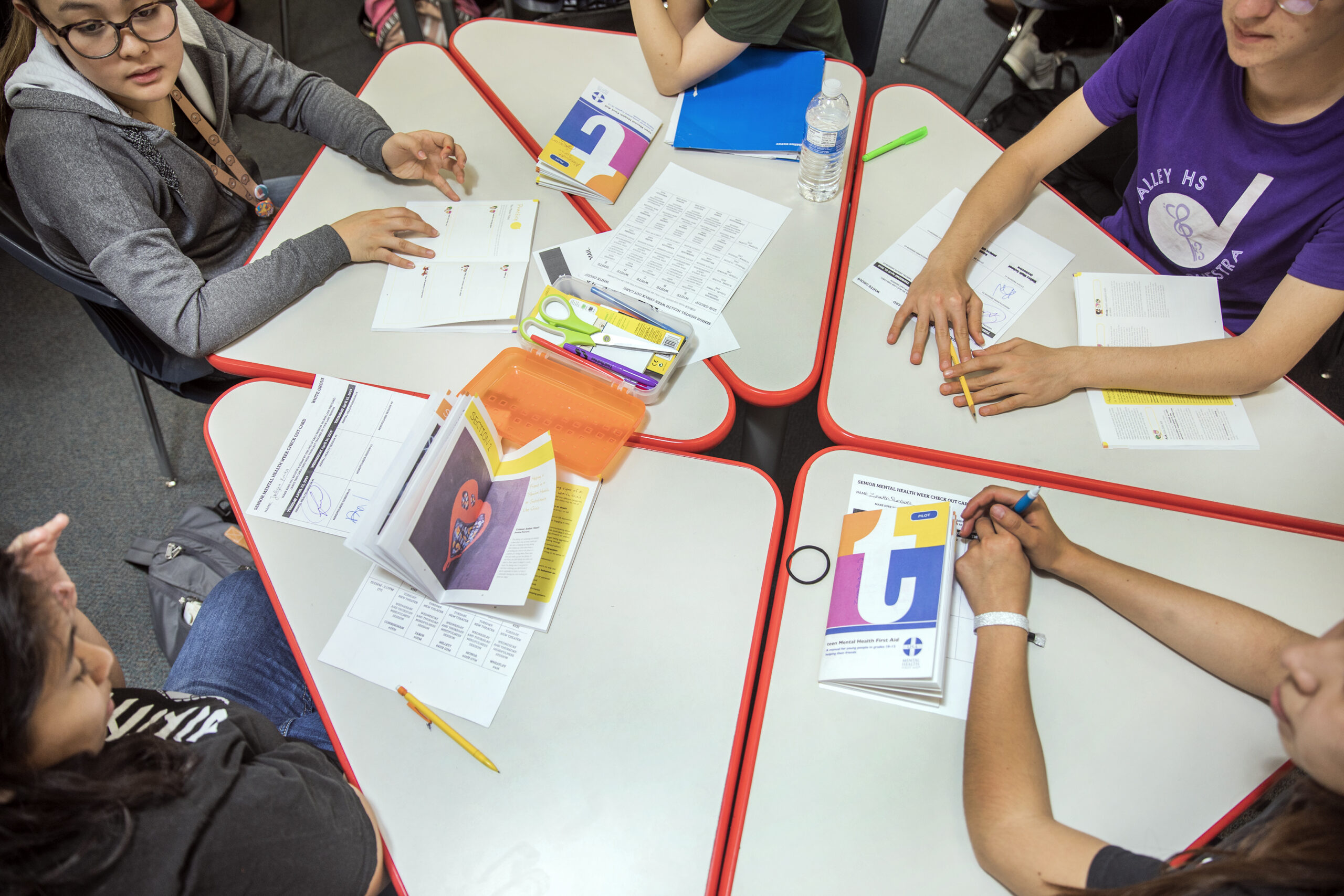 Each year around this time, I open a social media app on my phone or computer device to see my newsfeed filled with photos and videos of families celebrating a major milestone: high school or college graduation.
These images almost always trigger an avalanche of mixed feelings. Seconds after hitting the like button, I wonder if the students or happy families are aware of the anxiety and depression awaiting on a college campus or in a post-pandemic world? If so, do they know how to access valuable mental-health resources?
May is Mental Health Awareness Month and if anyone is aware of potential mental-health issues, it's me. My son Avery graduated from UNLV in May 2017, cum laude. Two months later, with his future seemingly bright, he had a major depressive episode and took his own life. The memory of how Avery went from happy and confident to sad and suicidal is something I will never forget.
For the past five years, I've been on a mission to help educate families on the dangers of depression. Our family started the nonprofit 501(c)(3) Avery Burton Foundation (ABF), which provides annual scholarships to high school seniors, offers mental health first aid tips and connects people with culturally competent resources.
I wrote a book for families about the experience titled, This is Depression. My story examines several themes, including the stigma associated with mental health and warning families that depression doesn't discriminate. It does not care about your race or ethnicity. Nor does it care about your age or how much money you have.
Suicide is the second leading cause of death for people 8-17, 18-24 and 25-44 years of age — and more people died in Nevada by suicide (603) than by homicides (217) according to Centers for Disease Control and Prevention data.
The global coronavirus pandemic forced school closures in K-12 and college campuses. Online learning and classes on Zoom became the new normal. These conditions exacerbated a mental health problem and made it worse, contributing to the rise of suicide as the second leading cause of death among college students nationally, with approximately 1,100 suicides occurring each year in the U.S. Depression increases a person's suicide risk by 70 percent, according to published media reports.
To their credit, schools and colleges have worked hard to increase resources to combat student mental-health issues.
In a bittersweet moment last month, ABF was invited to participate in a campuswide Mental Health Fair at Foothill High School. Avery graduated from FHS in 2013.
But while progress has been made, much more needs to be done. All of Nevada's counties are federally designated mental health provider shortage areas. Nevada ranks last in the nation for mental health metrics like access to care and high prevalence of mental illness. And it ranks second in the Mountain West region with the lowest mental health workforce availability, with only one professional to every 460 people, according to a report by the UNLV Brookings West and the Lincy Institute.
That's why it's so important for a pair of bills that would address these issues pass during the current legislative session in Carson City.
Just as important, we need to better equip families with the tools and resources to help students — and adults — build resilience and coping skills to manage overall mental health and wellness.
At nonprofit ABF, we offer Mental Health First Aid (MHFA) training and facilitation for adults assisting youth and other adults in crisis. Here are five things you can do to assist someone at risk of a mental health crisis:
1. Assess the situation; if someone says they are thinking of hurting themselves, believe them
2. Listen with intention and without judgment
3. Give assurance that things will be OK
4. Encourage self-care
5. Encourage seeking professional help
I know firsthand the benefits of having a mental-health action plan. When my son Amani was a college senior in Arizona, I used these steps to communicate with him as he struggled with a bout of "homesickness" and the transition after college looming. With some help from campus resources, he wound up applying to graduate school and completed his master's in Indiana. He is now working and living in Florida.
My youngest son, Aden, is finishing up his junior year of college and we talk regularly about his mental health and how he is feeling. Next year I will be one of those happy parents posting graduation photos and videos.
With everyone working together, we can help remove the stigma around depression, make the conversations less awkward and the celebrations even more joyous.
Reggie Burton is owner of the Las Vegas public relations firm RB Group — Public Relations and the author of "This is Depression," a personal story.
The Nevada Independent is raising $200,000 by Dec. 31 to support coverage of the 2024 election.
Tax-deductible donations from readers like you fund this critical work.
If you give today,your donation will be matched dollar-for-dollar.
Give + Get Matched
Featured Videos