We need bold vision from the Clark County School District's new superintendent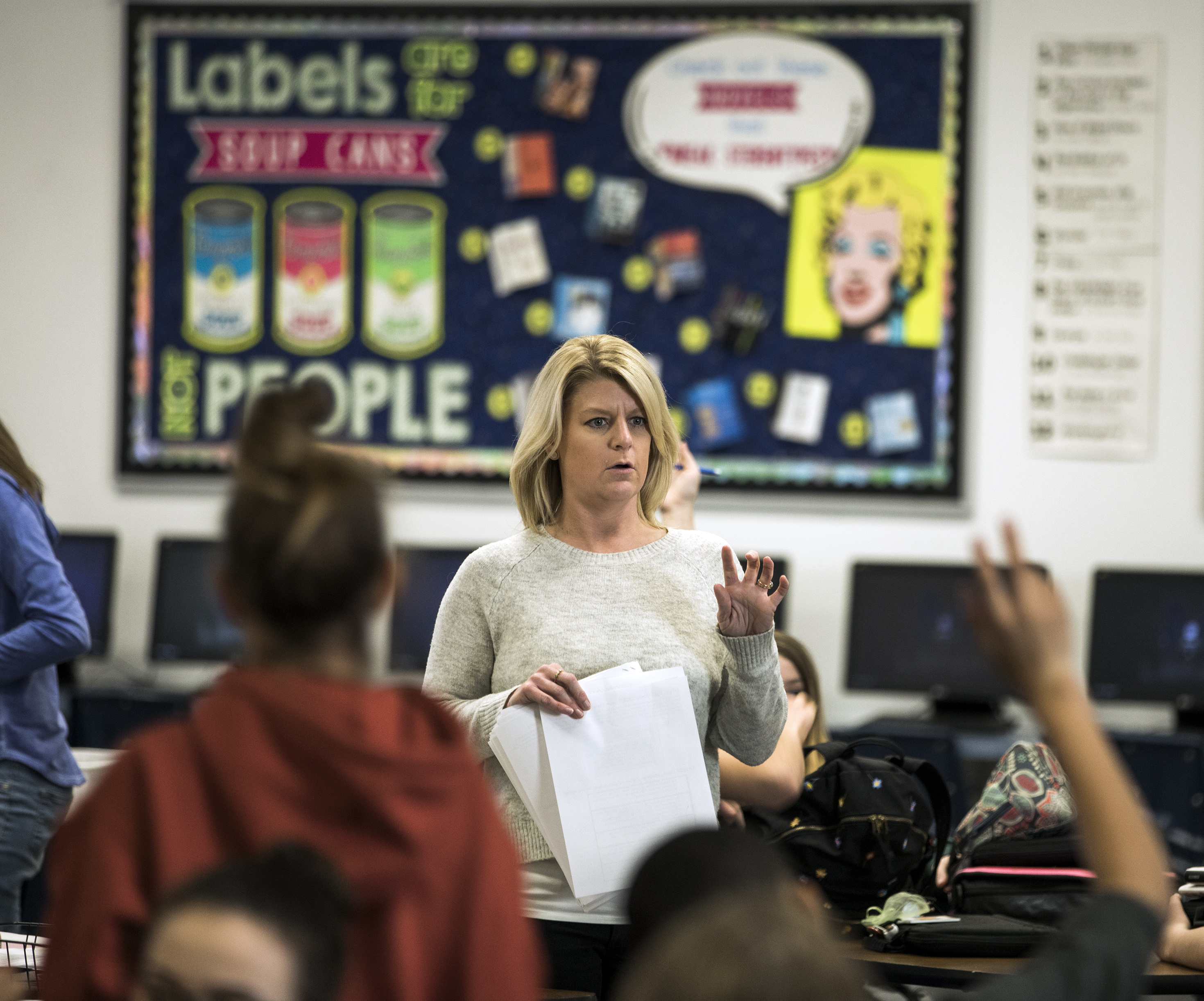 By Kenny Belknap
This month, the Clark County School District school board named Jesus Jara our newest superintendent. I take this news personally because CCSD is my home. Not only do I teach here, but I am a product of this school district. I attended CCSD public schools, did my student teaching at Cheyenne High School and now teach at Del Sol Academy.
When I started teaching at Del Sol in 2014, I walked into a classroom that had a revolving door. I was the fifth different teacher in as many months and wasn't expected to last longer than the ones who came before me. My students had grown accustomed to constant change and chaos in their government class. But I had an idea of what we could do together. I wanted us to have a strong understanding of the Constitution, our government and our rights to be able to have meaningful dialogue and to learn from each other.
When I did a pretest, I found out that my students had not learned a single thing in that school year. Other teachers told me to just survive the year and then do everything I wanted next year with a fresh group of students. This was discouraging but I still moved ahead with my vision of a dynamic classroom powered by conversation. By the end of the year, we had all grown together and had a deeper appreciation for what this class could be.
A year later, Ricardo, a student I had that first semester, reached out to me. He wanted to tell me that he had just passed his citizenship test; he didn't think he would've been able to do this without my class. That message affirmed all the work we had done and made me realize the full impact of it on my students. The next school year had its challenges and a lot changed but one thing didn't―the vision I established the previous year. When I found myself doubting what I was doing, that vision helped steady me so I could continue to be enthusiastic and innovative in my classroom.
Jesus Jara is now walking into a situation similar to my own, a revolving door in a system that is deeply resistant to change. He's the fifth CCSD superintendent in the past 15 years. As with those before him, and myself in my classroom, the people around him will begin the countdown for when he leaves the district. Mr. Jara will face a growing list of issues and people doubting his long-term commitment to our district. He'll face a board that is focused on pet projects more than on what is best for our students. And he'll face low morale; many teachers are convinced that the district doesn't value us as educators and refuses to bargain with us in good faith.
Jesus Jara has been named a "future chief" by the education reform advocacy group Chiefs for Change. The group recognized his determination to close longstanding achievement gaps and his work helping increase his former districts' participation in College Board programs to prepare them for college. I hope that he brings a vision to CCSD on how to improve our schools for all of our students and that he takes bold steps to upset the hierarchy, steps like standing up to the board of trustees, embracing the reorganization of CCSD and shifting responsibilities and resources to each school's organization team in order to eliminate the bloated and overfunded central office. 
Mr. Jara, we need you to be our ally and to empower us to be the great problem-solvers and innovators that we know we are. I invite you to visit my school. Come to my classroom, and spend time with my students and colleagues. We want to be heard and this will go a long way towards bridging the gap between educators and the district. I hope that you will be a decisive and strong leader that we so desperately need here in CCSD. Students like Ricardo deserve nothing less.
Kenny Belknap teaches U.S. government and human geography at Del Sol Academy for the Performing Arts in Las Vegas. He is a Teach Plus Nevada Teaching Policy Fellow.
The Nevada Independent is raising $200,000 by Dec. 31 to support coverage of the 2024 election.
Tax-deductible donations from readers like you fund this critical work.
If you give today,your donation will be matched dollar-for-dollar.
Give + Get Matched
Featured Videos