What the infrastructure bill means for water in Nevada and the West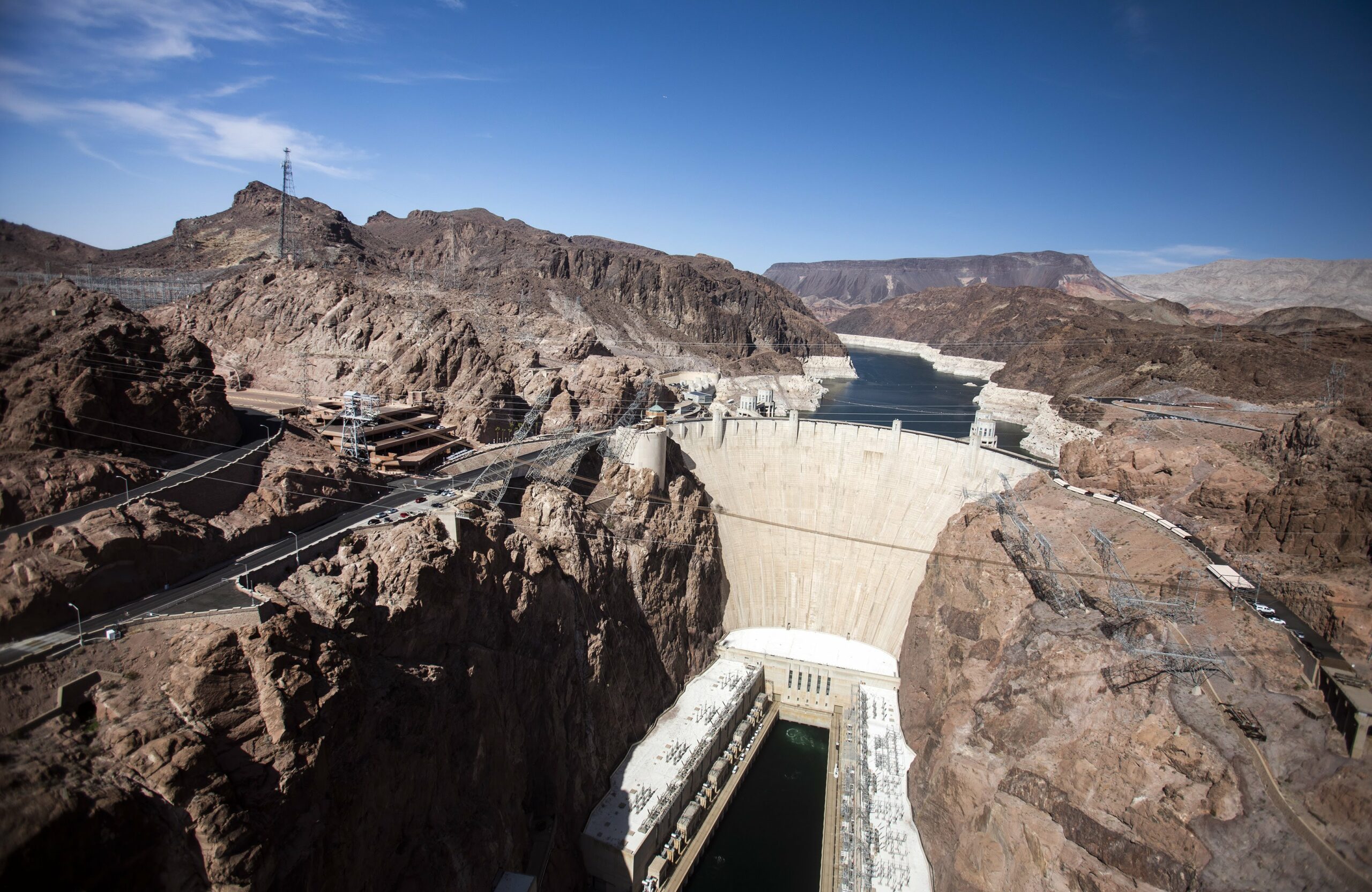 Good morning, and welcome to the Indy Environment newsletter.
I'll be off next week for the holiday. Hope everyone gets some rest, and see you in December.
As always, we want to hear from readers. Let us know what you're seeing on the ground and how policies are affecting you. Email me with any tips or suggestions at [email protected]
To get this newsletter in your inbox, subscribe here.
---
On Monday, President Joe Biden signed the $1.2 trillion bipartisan infrastructure bill, legislation that is expected to send more than $4 billion to Nevada. The funds are earmarked to address a variety of different infrastructure needs, including roads, public transportation and cybersecurity.
But for Nevada and the West, a major component is the bill's funding directed to water. For my newsletter this week, I wanted to highlight those provisions and what to expect going forward:
Under the bill, over the next five years, Nevada could receive about $405 million to fund water projects that focus on everything from fixing aging infrastructure to ensuring access to clean drinking water. That number is based on current estimates from allocation formulas that distribute federal dollars, part of a program known as the State Revolving Fund, or the SRF.
Those dollars will flow into two buckets. About $60 million is expected to go toward the Clean Water State Revolving Fund and about $345 million could go toward the Drinking Water State Revolving Fund, according to Samantha Thompson, a spokesperson for the Nevada Division of Environmental Protection, the state agency responsible for administering the programs.
For both programs, there is a backlog of projects vying to get off the ground (the state publishes priority lists for both programs). According to Thompson, there is more than $550 million in funding needs for drinking water projects and more than $407 million in needs for clean water projects. As of July, a wide range of applicants, from small to large water users across the state, have applied for funding.
The new funds, Thompson wrote in an email, "will aid substantially in reducing this unmet need."
Drinking water funds, she wrote, could be used to address compliance issues, sustainability, climate change, contaminants or replacing lead pipes. Funds under the clean water program could go to similar activities, stormwater management, wastewater treatment and conservation.
The agency, she said, is working with the EPA to fully evaluate the legislation and will conduct outreach, starting next month, to determine additional projects that might be eligible for funds.
Apart from funds directed to the state, other water provisions in the legislation could have consequences across the state and region. The infrastructure bill opens up more than $11 billion in funding to Indigenous communities, with a portion of that funding focused on water.
The infrastructure bill allocates about $3.5 billion over five years for the Indian Health Service Sanitation Facilities Construction Program. The legislation includes $2.5 billion for water rights settlements and increases EPA clean drinking water funding by as much as $858 million.
Tribes in Nevada administer a total of 17 sewer systems and 23 water systems, according to a new report from the Water & Tribes Initiative, a group focused on access to clean drinking water in states that make up the Colorado River watershed. The report highlights an important fact: The allocations are an important step, but how the agencies disburse the funding is also important to watch. The Water & Tribes Initiative report aims to provide a roadmap for agencies, encouraging a coordinated "whole of government" approach. It also calls on agencies to re-evaluate barriers that have blocked funding allocations in the past.
In 2019, a report from DigDeep and the U.S. Water Alliance found that two million Americans lack access to running water or indoor plumbing. Native American communities, the report found, are more likely than other groups to lack these services. Some gaps, experts have said, are due to a lack of infrastructure investment, with federal spending lower than it used to be.
The legislation makes some effort to address historic wrongs in how federal funds are spent, as the Pacific Institute pointed out last week. One section of the legislation requires the EPA to compile a report on water affordability and debt. Thompson, with the state's natural resources agency, noted that the legislation includes requirements, associated with the new funding, "for ensuring projects address water projects for underserved or disadvantaged communities."
The bill also includes provisions aimed at a particular Nevada water issue: the Colorado River and the drought facing the West. The legislation allocates about $8.3 billion to address Western water issues over the next five years. Of that, about $300 million was allocated to help implement a drought contingency plan, agreed to in 2019, to cut back on Colorado River water.
The legislation also includes $1 billion for water reuse, roughly half of which ($450 million) will go to a competitive grant program for large-scale recycling projects. Earlier this year, Rep. Susie Lee (D-NV) and Democratic Sen. Catherine Cortez Masto had introduced legislation to shore up that funding. The grant program could help bolster a Southern California project that the Southern Nevada Water Authority has invested in. The project, if successful, could free up water on the Colorado River.
---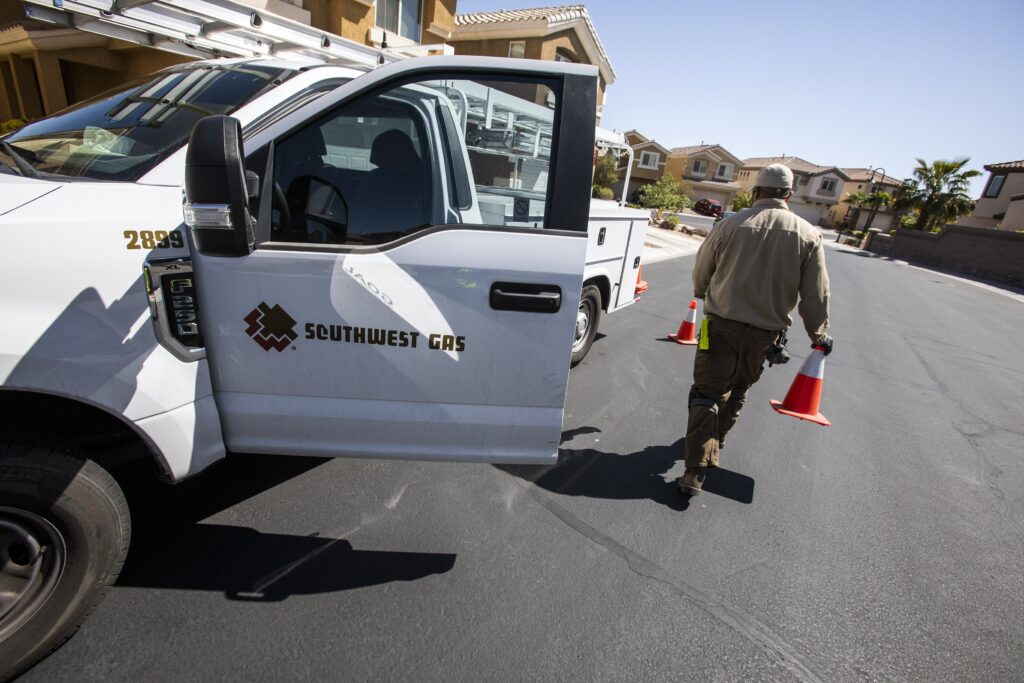 Here's what else I'm watching this week:
What's going on with Southwest Gas: On Tuesday, I wrote about the pressure Southwest Gas is under as it makes investment decisions about the future of the company. For weeks, activist investor Carl Icahn has been placing pressure on the company and criticizing the utility's management after it announced a nearly $2 billion deal for a pipeline distribution company. At home in Nevada, utility regulators are looking at long-term planning for natural gas. The utility wants to expand its system, even as the state's climate plan calls for a transition away from the fossil fuel. There's also a Supreme Court lawsuit going on — and more. Here's my article.
A Lake Mead plan: The Las Vegas Review-Journal's Blake Apgar writes about a new effort to leave more water in Lake Mead over the next several years. Arizona, Nevada and California are negotiating a deal that could cost about $100 million to stave off further drops in the reservoir.
Bureau of Land Management appoints a new deputy state director: Justin Abernathy will serve as the deputy state director for energy and minerals at the agency, which manages about 65 percent of the state's land. More on the appointment in a press release from the agency.
"White gold" at the Salton Sea: The Los Angeles Times' Sammy Roth writes about a firm that began drilling to tap into lithium and geothermal at the Salton Sea in Southern California.
Hycroft mine lays off workers: Adella Harding, with the Elko Daily Free Press, reports on the Hycroft Mining Holding Corp.'s decision to lay off workers at its mine west of Winnemucca.
A new battery plant: "A graphene and battery manufacturer is conducting a major expansion into Northern Nevada, which is being described as the most significant economic development win for the region since Tesla's Gigafactory," the Reno Gazette Journal's Jason Hidalgo reports.
How one California city cut its water use in half, via KQED's Ezra David Romero
Rare Sierra Nevada foxes survive Dixie Fire, the Los Angeles Times Lila Seidman reports.
The Desert Research Institute is calling citizen scientists for precipitation observations.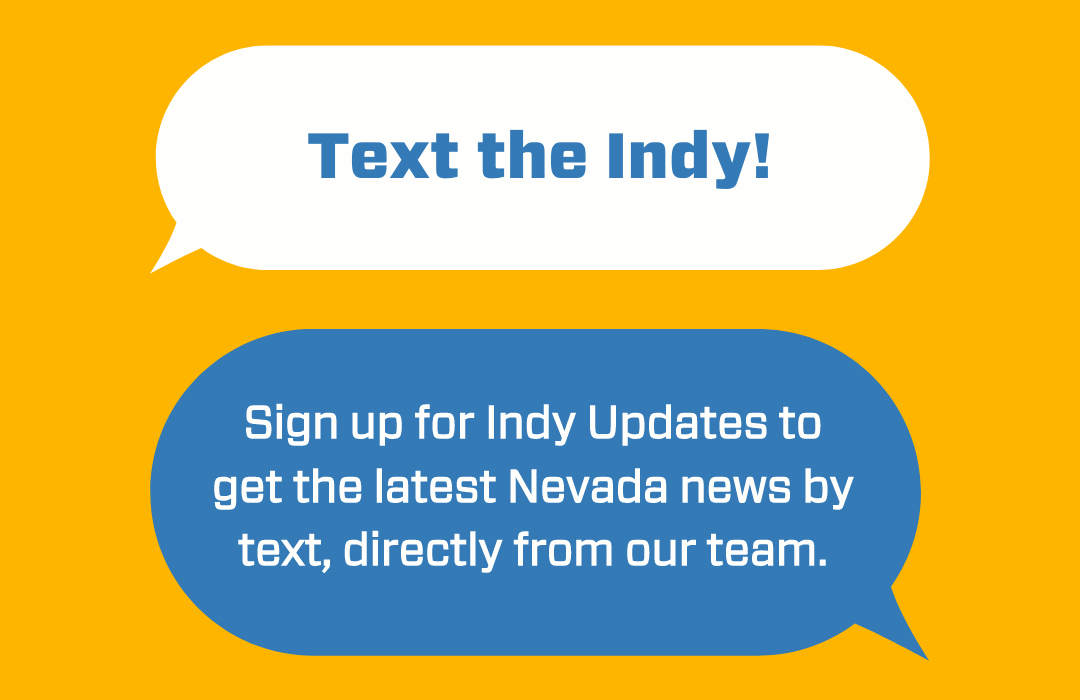 Featured Videos