Why a Nevada water utility is looking upstream to forest management in California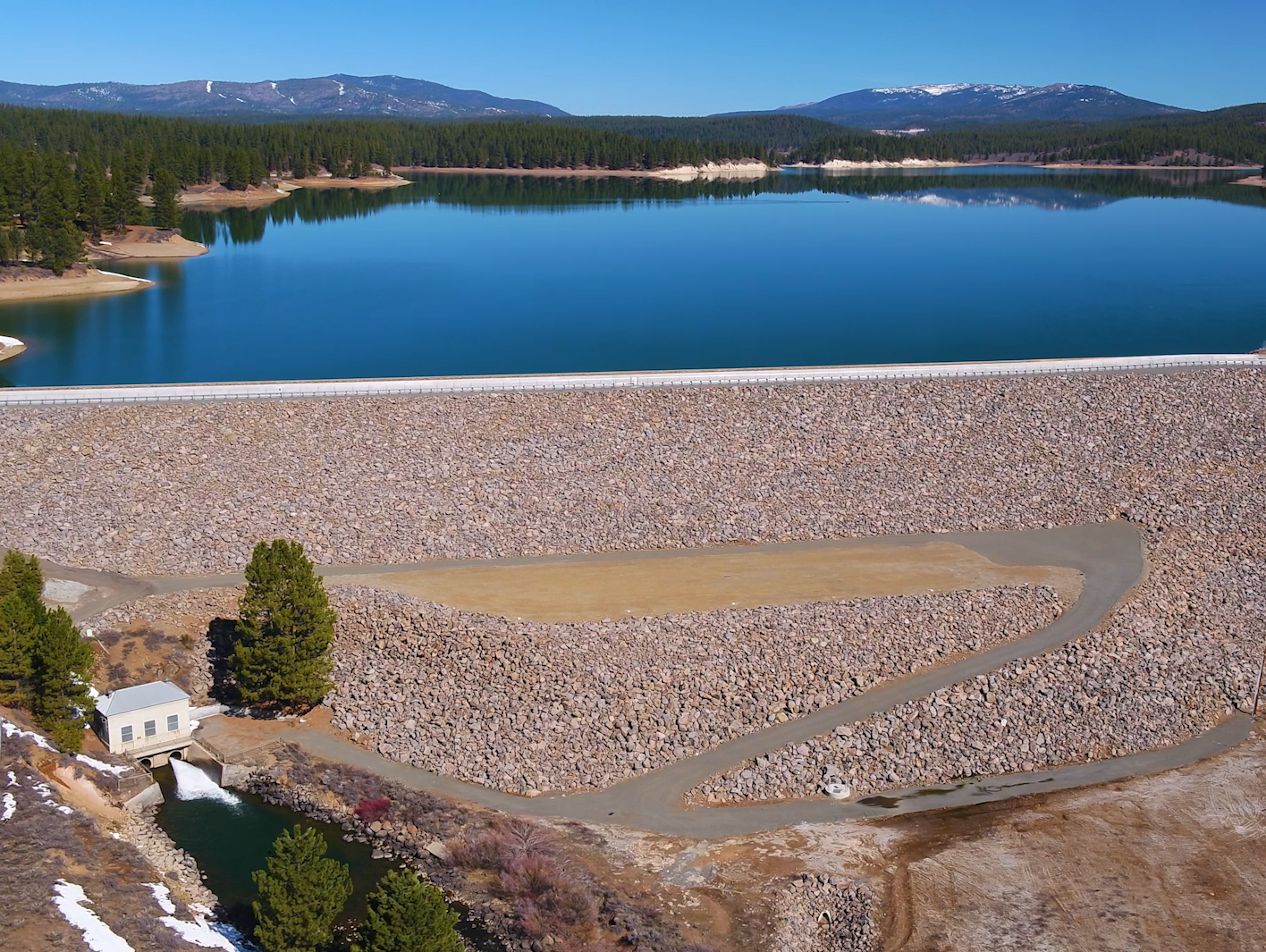 Good morning, and welcome to the Indy Environment newsletter.
As always, we want to hear from readers. Let us know what you're seeing on the ground and how policies are affecting you. Email me with any tips or suggestions at [email protected]
To get this newsletter in your inbox, subscribe here.
---
Miles and miles away from Washoe County's border with California, snowpack is starting to fall on the eastern Sierra Nevada. Over the next several months, with a few more storms, that snow will accumulate and begin to slowly melt and run off, trickling into the streams that feed the Truckee River.
The Truckee River, which pours out of Lake Tahoe, winds its way through California and crosses into Nevada, where it is used as a source for water in Reno and Sparks. What happens in the forests that the Truckee cuts across has a direct effect on what happens downstream.
That's why the Truckee Meadows Water Authority, the main utility for the fast-growing region, is looking upstream to reduce the risk of extreme wildfires that have, in recent years, torn through forests across the West, scarring soil, eroding streambeds and altering the water cycle. A fire can affect both water quality through contamination and water quantity through runoff changes.
"When you have wildfires that go through reservoir areas, like we've seen in Colorado, it can create burns and then it creates a lot of sediment into the reservoir," said Stefanie Morris, the director of legal and regulatory affairs for the water authority. "So two things happen. [Wildfire can reduce] the storage capacity of the reservoir and it can have water quality impacts."
Last month, the regional water authority signed onto an agreement with the U.S. Forest Service and several nonprofit groups to develop a 10-year forest vegetation plan for an important stretch of the river from Lake Tahoe to the Nevada state line. The agreement's goals: Thin heavy forest growth, reduce wildfire risk and identify resources to support projects.
The memorandum of understanding — also signed by The Nature Conservancy, the Truckee River Watershed Council and the National Forest Foundation — aims to be more proactive than reactive. Unlike other parts of the West, including the Feather River watershed to the north and Tahoe to the south, extreme and large-scale blazes have not ignited in the middle Truckee area.
"We're fortunate we haven't had any really bad fires in our watershed for decades," said Mickey Hazelwood, conservation director for The Nature Conservancy in Nevada, which has ecosystem restoration projects across the Truckee River Basin. "But they've been getting closer and closer to home. I think that's one of the things that's gotten people's attention in the last few years."
Over time, like most rivers across the West, the Truckee has endured more than a century of manipulation, from runaway logging to the construction of dams and policies that suppressed fires necessary to maintain forest health. Intense logging followed by strict fire suppression Hazelwood said, meant that "we ended up with a system that's just highly out of whack."
It also puts the middle Truckee River, spanning about 315,000 acres and including the town of Truckee, at a higher risk for a severe wildfire. Stands of trees, because of suppression, are thicker in some areas, and understory brush is more present than if frequent "natural" fires had occurred.
"Current conditions indicate that the forest and habitats in the Middle Truckee River watershed are likely not resilient to a variety of disturbances," according to the memorandum, which calls for more "intensive" forest management. "These conditions greatly increase the likelihood of destructive wildfire causing significant damage to human communities and watershed health."
Some of this work is already happening. Since 2009, the Nature Conservancy has been working with the Forest Service on thinning forest around Independence Lake, habitat for an important population of Lahontan cutthroat trout, a threatened species whose population plunged over the past century as it faced numerous manmade threats from industrial development to overfishing.
Earlier this month, the Forest Service conducted several prescribed fires near Truckee, Lisa Wallace, executive director of the Truckee River Watershed Council, noted. Already several projects identified through the agreement are undergoing some level of environmental review.
Another effort to reduce wildfire fuels, known as the Ladybug Project, is underway. It focuses on 2,500 acres near Stampede Reservoir, northwest of Reno. The roughly $3.8 million project, expected to be completed by 2025, relies on a variety of methods, including hand thinning, removing timber, clearing forest with heavy equipment and prescribed burns, whereby officials light a controlled fire to improve forest health and reduce overall fire risks.
Cutting trees? Prescribed burns? What forest treatment looks like can vary significantly from place to place and project to project — and it's not without controversy. In a number of cases across the West, environmental groups and local residents have challenged logging projects aimed at improving forest health. Earlier this year, Earth Island Institute halted a tree removal project in Yosemite National Park, arguing that thinning is not an effective strategy for wildfire mitigation.
Other environmental groups have raised concerns that projects, billed to reduce wildfire risk, are actually eliminating old-growth trees — to the benefit of commercial logging. Climate Forests, a coalition including the Sierra Club, Earthjustice and the Center for Biological Diversity, released a report this month looking at projects from California to West Virginia. The report called on the Biden administration to ensure federal forest treatment projects avoid land with mature forests.
Supporters of forest thinning and prescribed burning argue that treated areas, when carefully managed, can make wildfire behavior less extreme. As one example, they point to the Caldor Fire, where treated areas helped slow down the wildfire's spread and decrease flame length.
In the middle Truckee River watershed, the agreement discusses taking an "ecologically-based approach" that focuses on sustaining a biodiverse forest and emphasizing smaller-scale fires that can be beneficial for the ecosystem. The agreement also contemplates working with local businesses to reprocess some materials for biomass or to create commercial wood products. In a follow-up email, Hazelwood said he did not recall, from past mapping, any old-growth forest in the area where they are proposing treatments.
The coalition that signed onto the agreement has identified about 60,000 acres of forest that it said are in need of management. The 10-year management plan is meant to help guide those efforts. Morris said she hopes the plan can be modeled after collaborative efforts to do similar forest management work on the North Yuba River, on the western side of the Sierra. In the coming months, the coalition plans to host public meetings and collect input.
Wallace, with the Truckee River Watershed Council, said the group plans to use modeling and new science that considers variables, such as species diversity, topography, climate change and the way features on the land, such as meadows, function in the ecosystem.
The overall management efforts, she added, will not only focus on thinning: "We hope that we're going to be increasingly sophisticated about where and how we're doing thinning and where and how we're leaving trees and how we're restoring creeks, streams, wetlands and meadows."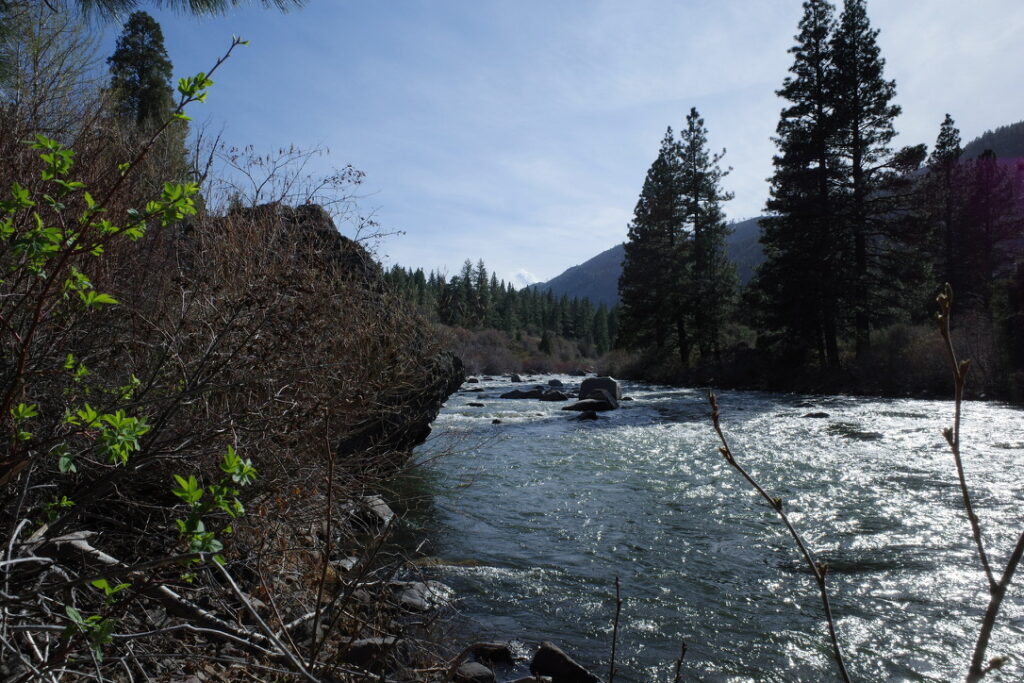 ---
Here's what else I'm watching this week:
The Supreme Court is weighing two cases that could have major implications for Native American tribes, water rights and the Colorado River: Earlier this month, the U.S. Supreme Court said it would hear a lawsuit brought by the Navajo Nation seeking to protect water rights from the Colorado River. As Joseph Lee, Jessie Blaeser and Anna V. Smith from Grist and High Country News write: "The case highlights a growing tension in the region: As water levels fall and states face cuts amid a two-decade-long megadrought, tribes are working to ensure their water rights are fully recognized and accessible." More on the case from the L.A. Times.
The justices also heard an important case involving Native American sovereignty last week. The case, Haaland v. Brackeen, is a challenge to the Indian Child Welfare Act, a law that prioritizes placing Native American children with Native families during adoptions. The law's challengers, including the state of Texas, argue that such a policy violates the constitutional rights of non-Native parents on the basis of race and ancestry. Yet the foundation of Native American law focuses on treaty rights and the sovereign political status of Indigenous nations. Striking down this law, the Biden administration and others argue, would put other similar laws at risk.
More from Rebecca Nagle in The Atlantic: "A host of federal statutes—including on land rights, water rights, health care, gaming, criminal and civil jurisdiction, and tribal self-governance—treat Native Americans differently based on this political classification. In this light, I fear that the Brackeen lawsuit is the first in a row of dominoes—if the Court strikes down ICWA, everything else could soon go with it." Supreme Court Justice Neil Gorsuch echoed this concern in oral arguments last week, SCOTUSblog reports.
A sobering story on the other side of the Great Basin: Brine flies are a key part of the Great Salt Lake's food chain, supporting millions of migratory birds. But scientists say things are off this year, a signal of the lake's ecological collapse, the Salt Lake Tribune's Leia Larsen reports.
Lawsuit filed to protect the Fish Lake Valley tui chub, KRNV reports.
Federal land managers are starting the process of assessing the environmental impacts of a sprawling solar array west of Las Vegas that would cover roughly 5,100 acres of land, E&E News reports.
Where can California get more water? CalMatters' Rachel Becker looks at different ideas, from localized solutions to systemic reforms and pipe dreams (yes, even towing an iceberg).
Coming up: The Bureau of Land Management is hosting a community meeting at 10 a.m. this morning to talk about creating the proposed Avi Kwa Ame National Monument in Clark County.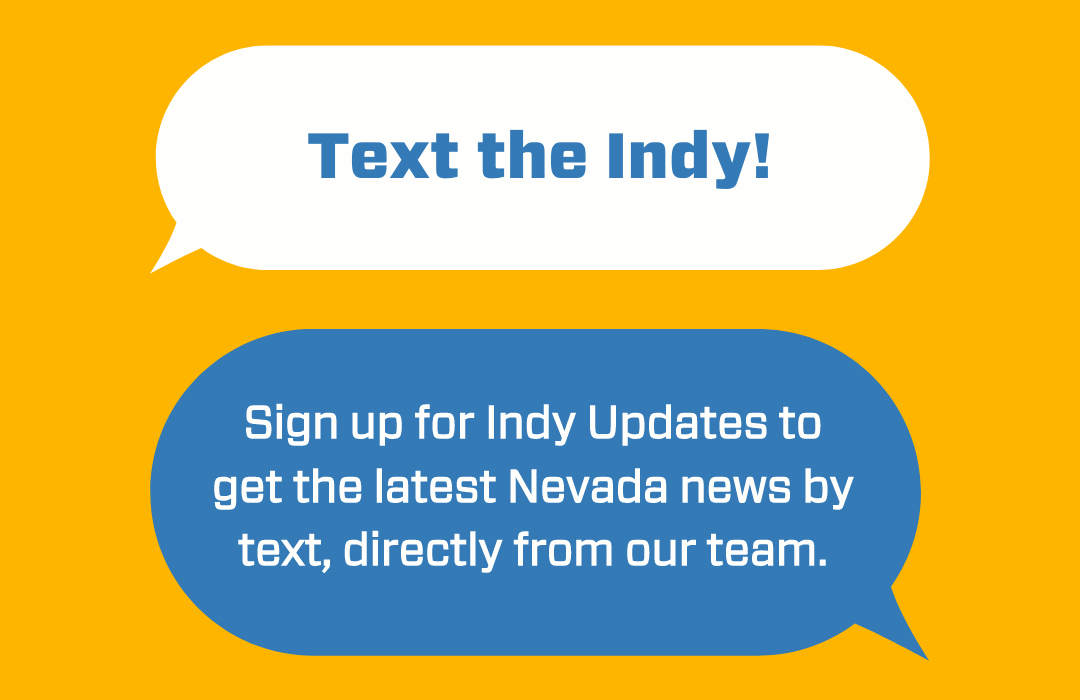 Featured Videos