Nevada Senator Jacky Rosen, right, and director of development Sara Meyer walk inside the Hands of Hope Community Food Pantry during a tour of Catholic Charities of Southern Nevada in Las Vegas on Monday, July 1, 2019. (Daniel Clark/The Nevada Independent)
With conditions for migrants in national spotlight, Rosen visits Catholic Charities, talks immigrant services
As conditions for immigrants and refugees arriving in the U.S. continue to draw attention, Democratic Sen. Jacky Rosen paid a visit to Catholic Charities of Southern Nevada on Monday to discuss the services the organization provides.
Rosen said she believes that Catholic Charities, which offers legal representation, education and shelter, provides boots on the ground help for impoverished people and refugees across the country.
"For our community across the state and across the country, sometimes all you need is that one person to extend a hand," Rosen said. 
Her visit came after numerous reports of unsanitary conditions in immigrant detention camps from members of Congress and other accounts of abusive treatment by Border Patrol officers in the detention centers. The reports attracted broad condemnation this week, triggering "Close the Camps" protests in cities across the country on Tuesday.
Rosen has also blocked the confirmation of two Department of Homeland Security nominees "until these inhumane conditions improve significantly," as certified by a nongovernmental third party.
"What is happening on our Southern border is horrifying and goes against our core American values," Rosen said. "Seeing babies and toddlers separated from their families and being detained in U.S. government facilities in horrendous conditions is simply unacceptable."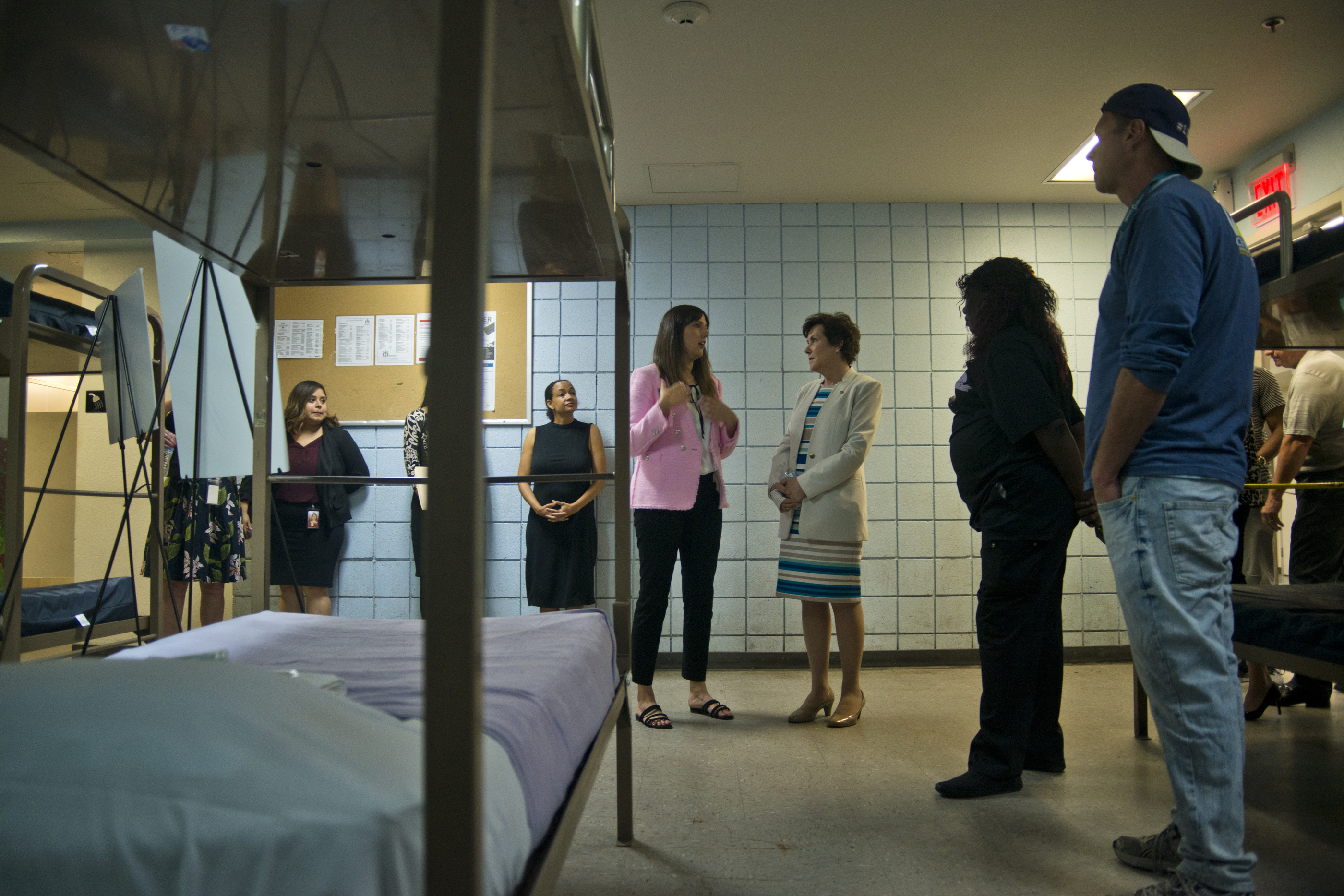 Launched in 1985, Catholic Charities handles over 700 cases per year on issues ranging from document assistance to resettlement of health-care professionals. The programs are designed to help refugees become self-sufficient enough to work and be a part of American society after being left with so few of the resources needed to start a new life.
Refugee arrivals in the U.S. have reached an all-time low within the past two years. Because of stricter policies from the Trump administration, refugee arrivals plummeted to 22,491 last year, a 75 percent drop compared to historical averages. According to Catholic Charities, only 18,051 refugees have arrived in the country so far in 2019 with 649 arrivals in Nevada.
Sixty-two percent of arrivals in Nevada are Cubans; as a result of the Obama administration rescinding the "wet foot dry foot" policy, Cuban immigrants have generated record refugee and immigrant applications. Seventeen percent are Congolese, 6 percent are Afghan, 5 percent are Eritrean and 9 percent come from other countries.
Catholic Charities helps immigrants and refugees gain meaningful employment in the country through relationships with Nevada Paths of HOPE and the Hard Rock Hotel. One of the most notable refugees Catholic Charities of Nevada helped was Biar Atem.
Atem, one of the Lost Boys of Sudan, arrived in Las Vegas in 2001 after being one of 20,000 children displaced as a result of the Second Sudanese Civil War that lasted for almost 22 years. While working as a janitor for the Venetian Hotel and Casino, he obtained degrees in business administration from the College of Southern Nevada and UNLV. He was then named one of Fortune 500's Heroes in 2014.
Deacon Thomas A. Roberts, the president and CEO of Catholic Charities of Southern Nevada, said he believes that stories like Atem's are not only possible for others to achieve, but important in humanizing immigrants that arrive in the country. 
"People have this misconception that immigrants want to hurt people or change the way of life of other places," Roberts said. "These are honest, hard-working people that simply want to provide a safe life and opportunities for themselves and their families. They make our communities that much stronger."
Rosen said it is personal stories that help legislators make their case when it comes to protection of immigrants and refugees on Capitol Hill.
"It's always the stories that carry with me," Rosen said. "One of the things that motivates me every day is that you take the stories of your city, your state, and those stories motivate you to legislate, to fight or do whatever you have to do to advocate in Washington. You're only as strong as the stories you walk away with."
Update at 1:09 p.m. on 7/3/19:  The original version of this story stated that 17 percent of refugee arrivals in Nevada are Afghan and 6 percent are Congolese. Those numbers were mistakenly reversed and have been corrected above.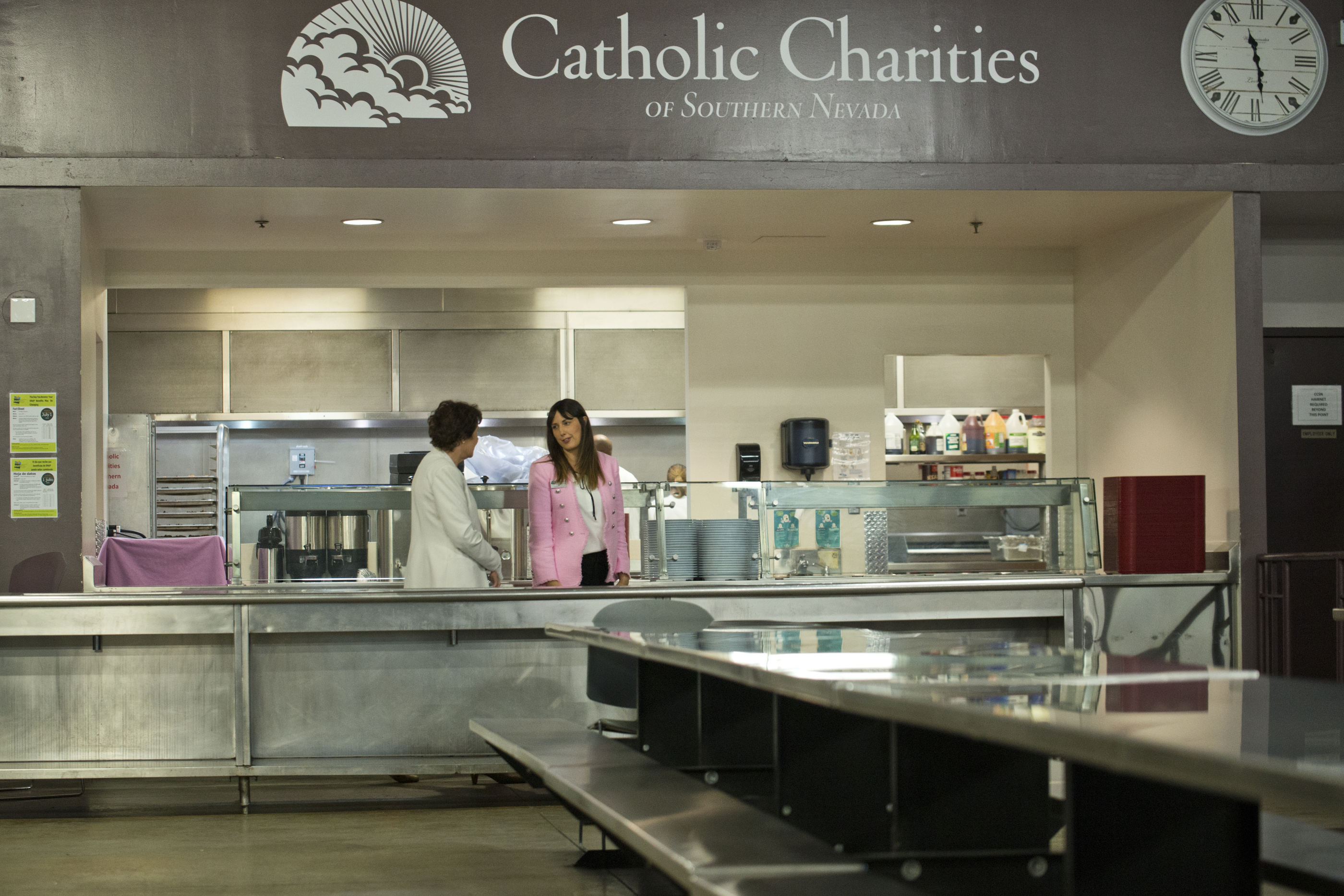 Comment Policy (updated 10/4/19): Please keep your comments civil. We reserve the right to delete comments or ban users who engage in personal attacks, use an excess of profanity, make verifiably false statements or are otherwise nasty.