With slow start to winter, drought conditions could linger in 2021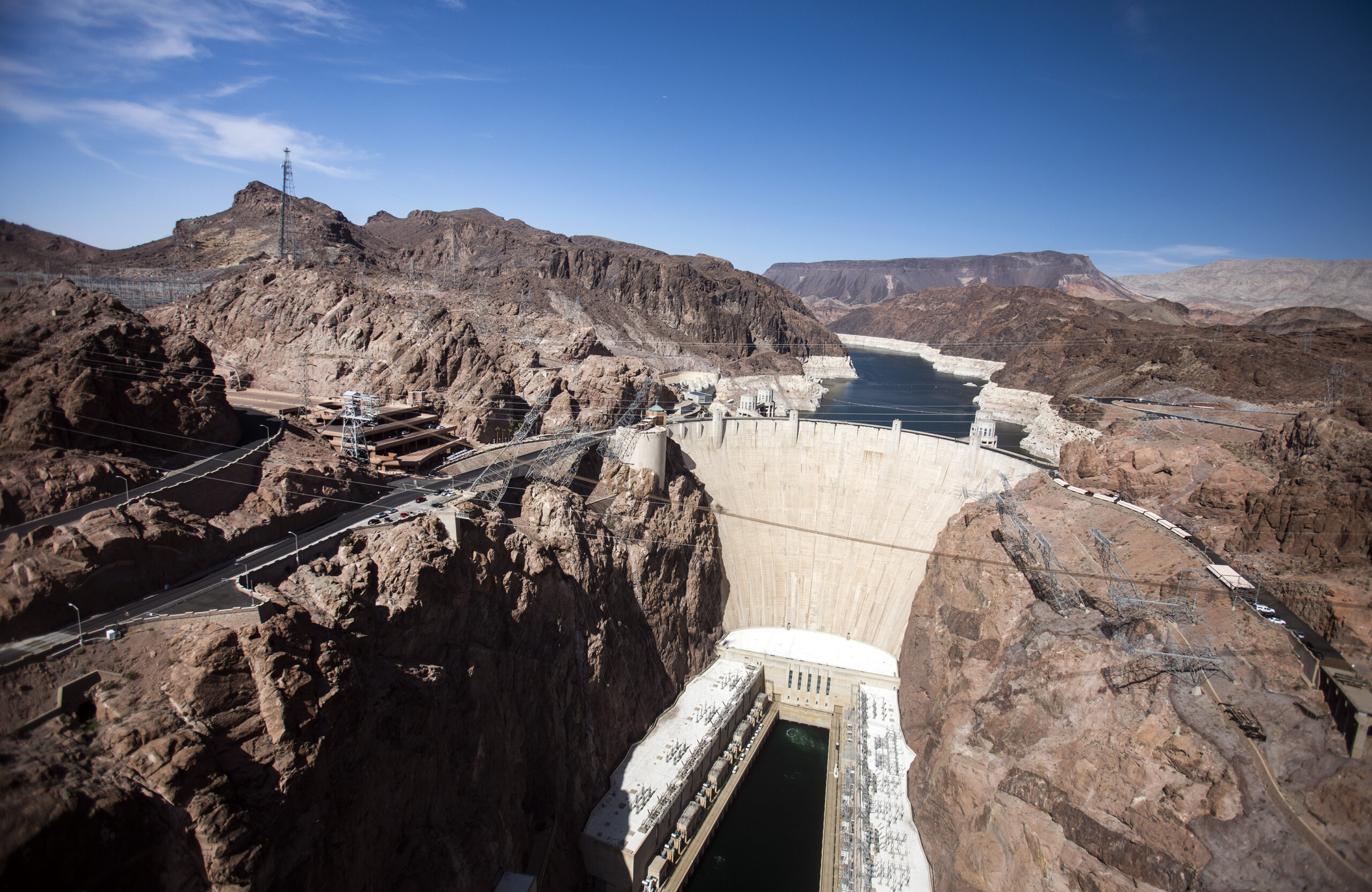 Good morning, and welcome to the Indy Environment newsletter.
As always, we want to hear from readers. Let us know what you're seeing on the ground and how policies are affecting you. Email me with tips or suggestions at [email protected].
To get this newsletter in your inbox, subscribe here.
---
Nevada is the driest state in the nation, but 2020 — true to form — was especially dry.
In fact, Nevada and Utah witnessed their driest year on record in 2020, the National Oceanic and Atmospheric Administration reported on Friday. Things are not looking up in 2021, at least not yet. Even if things do rebound, drought is shaping up to be a big weather story in 2021.
To learn more about what's going on, I talked with Dan McEvoy, a researcher with the Western Regional Climate Center. He said my timing was good: "It's definitely worth talking about it now."
"The two driest states had their driest years on record, which meant there was very little water in the system last year," McEvoy said. "We need some big storms to come through the second half of the winter and this spring or else there are definitely going to be some drought impacts."
Drought is not necessarily about a month or a year. It's the steady creep of below-average months of precipitation, dry soils and a thirsty atmosphere that wants to evaporate more water.
"When we move into drought, it happens slower in time," said Jeff Anderson, a hydrologist who helps measure and forecast snowpack with USDA's Natural Resources Conservation Service.
The problem is we entered this year at a precipitation deficit.
"We're coming out of a drought year from last year, where precipitation was below normal. The snowpack was below normal," said McEvoy, who works with the Desert Research Institute and studies drought behavior. "That pattern has really persisted to start the water year this year."
According to the U.S Drought Monitor, nearly the entire state — about 99.71 percent — is in some form of drought, and about 72 percent of the state is in extreme or exceptional drought.
Nevada is not alone in this. Those numbers mirror the situation across much of the Southwest and the Colorado River watershed, which supports about 40 million people in seven states.
Drought affects all of Nevada, although in different ways. Urban areas, including Reno and Las Vegas, are often insulated from the immediate consequences of a short-term drought because water providers have long-term drought plans and use reservoirs to store water in tough years. Yet drought can place stress on the water system, and even affect politics (more on that below).
In other parts of the state, drought can have immediate effects on the economy — on things like grazing rights and recreation. So far, ski resorts in Lake Tahoe have been able to operate with a few storms bringing snow. But what happens the rest of the winter is crucial for the rest of 2021.
"If the storms can line up," Anderson said, "we can make a dramatic recovery."
So how likely is it that we recover this year? It depends on where you are. Mike Dettinger, a hydrologist who studies precipitation in California and Nevada, has a model that looks at the 70-year record of past precipitation to forecast the likelihood of getting back to average levels.
Given conditions at this point in the season, he said, depending on where you are in the West, there is a 5 percent to 35 percent chance of getting back to normal this year. In eastern Nevada, for instance, it's at about 10 percent. Chances of normal precipitation improves a bit in western Nevada. But, he notes, "it's going to take a real whopper of a Miracle March to bail us out."
Dry conditions amplify in other ways, too. Even if "miracle" storms sweep through the West in February in March and precipitation returns to an average, it does not guarantee an average water supply in many places. That's because much of the West's water comes from runoff from snow. When snow melts, water fills rivers. Those rivers are used by municipalities and to irrigate farmland. But when soils are dry, it can make runoff less efficient, especially early in the season.
"We're heading into the upcoming runoff season with very high soil moisture conditions," said Cody Moser, a hydrologist for the Colorado Basin River Forecast Center. "As it relates to runoff, the drier soil moisture conditions are going to generate less efficient runoff when it occurs."
But Moser, as with others, said there is still time to turn things around.
"It's still a little early to give up on the upcoming season," he said.
There is a social dynamic to this. How policymakers view water issues is often dependent on current conditions. One thing about drought conditions is they can prompt elected officials and water managers to take action. With the Legislature going into session Feb. 1 and negotiations beginning on the Colorado River, it's a dynamic that will be worth watching.
---
Here's what else I'm watching this week:
The Steamboat Ditch Trail and a pipeline? "Save the Steamboat Ditch Trail." That was the message that went out across social media over the weekend. Reno residents are concerned about an early-stage project to upgrade water infrastructure along a 30-mile stretch of canals that makes its way from a diversion on the Truckee River and travels through sections of Reno.
Where there is water, there is vegetation and wildlife — and where the Steamboat Ditch flows, there is both. The area adjacent to the ditch has become a popular trail for hikers and runners. Now residents are concerned about its future. The Natural Resources Conservation Service is in the early stages of a project that they say is needed to bolster flood protection and to improve water management. There are several options on the table, but one possibility includes turning sections of the ditch into a pipeline, affecting the vegetation and wildlife habitat along the trail.
Although a pipeline is on the table, the federal agency has not yet said that it supports building one. It's only one of several possibilities to address issues related to flooding and managing the water that flows through the ditch, according to Michael Callahan, an engineer for the agency. For now, the agency is still in an early-stage process known as "scoping." In this phase of the process, the agency solicits public comment to decide what to do next. The public can submit a comment at [email protected] until Feb. 16. This is Reno's Jeri Davis has more.
Coming up: The Nevada Division of Environmental Protection is hosting a virtual listening session this morning on efforts to adopt stronger vehicle emission standards. 
Right-wing extremism and Western roots: After pro-Trump insurrectionists violently stormed the Capitol last Wednesday, multiple reporters pointed to echoes of their extremism across the West.
For High Country News, Carl Segerstrom wrote: "The anti-government occupations bookending the rise and fall of Trump's presidency show the mainstreaming of right-wing extremism in the United States. They also portend the potential for future conflicts here in the West." It's a piece that is very much worth your time. NPR's Kirk Siegler also did a story. Emily Cureton and Ryan Haas from Oregon Public Radio explored another critical angle — how elected leaders have enabled extremism: "From county commissioners and state lawmakers to a member of the U.S. Congress, some Oregonians in power have enabled the extreme beliefs and conspiracy theories fueling political violence carried out in the name of President Donald Trump."
We are working on a story about the undercurrents of this extremism in Nevada.
Albemarle expansion: Lithium company Albemarle announced plans on Friday to expand its production at its Silver Peak extraction facility near Tonopah. The announcement comes amid increased demand for lithium, needed for electric vehicles and batteries, both technologies that are seen as solutions to address climate change. Silver Peak is the only active lithium extraction operation in the United States, although several more projects, including in Nevada, could come online in the next few years. I'll be writing more about Nevada and the lithium market soon.
A Greater sage grouse review and a new administration: "The Trump administration has completed a review of plans to ease protections for a struggling bird species in seven states in the U.S. West, but there's little time to put the relaxed rules for industry into action before President-elect Joe Biden takes office," the Associated Press' Matthew Brown reports.
"No get-rich-quick scheme:" The Review-Journal's Colton Lochhead reports on hemp farming in Nevada. The number of growers fell by half last year and farmed acreage fell by even more.
Continued deregulation: In the final days of the Trump administration, federal environmental regulators have continued a steady and quiet march to roll back regulations in favor of industry:
The Trump administration rolled back protections for migratory birds, affecting liability for companies responsible for bird deaths that stem from environmental hazards, including oil spills and toxic waste ponds, The New York Times' Lisa Friedman reported.
The EPA finalized a rule last week that restricts what scientific studies can be used in regulating pollution, a move that was criticized by the American Association for the Advancement of Science. More from NPR's Rebecca Hersher.
Last week, Reuters' Ernest Scheyder reported that the administration moved to loosen mining restrictions, fast-track permitting and approve several new projects.
Mining case before the Supreme Court: From KTVN, "The Nevada Supreme Court says two members of the Lyon County Board of Commissioners did not have a significant enough private interest in Comstock Mining to abstain from the vote." This strikes me as an important case, more generally, for defining what constitutes a conflict for elected officials in local government.
A Justice Department with environmental chops: President-elect Biden's pick for attorney general, Merrick Garland, has spent years on the U.S. Court of Appeals for D.C., a panel that often rules on the merits of environmental regulations. That experience could be significant in leading a Biden Justice Department, Dino Grandoni of The Washington Post reports. 
Update: This story was corrected at 9:14 a.m. on Jan. 14 to indicate that the Clean Cars Nevada listening session was Thursday morning. An earlier version of the story said it would be held in the afternoon.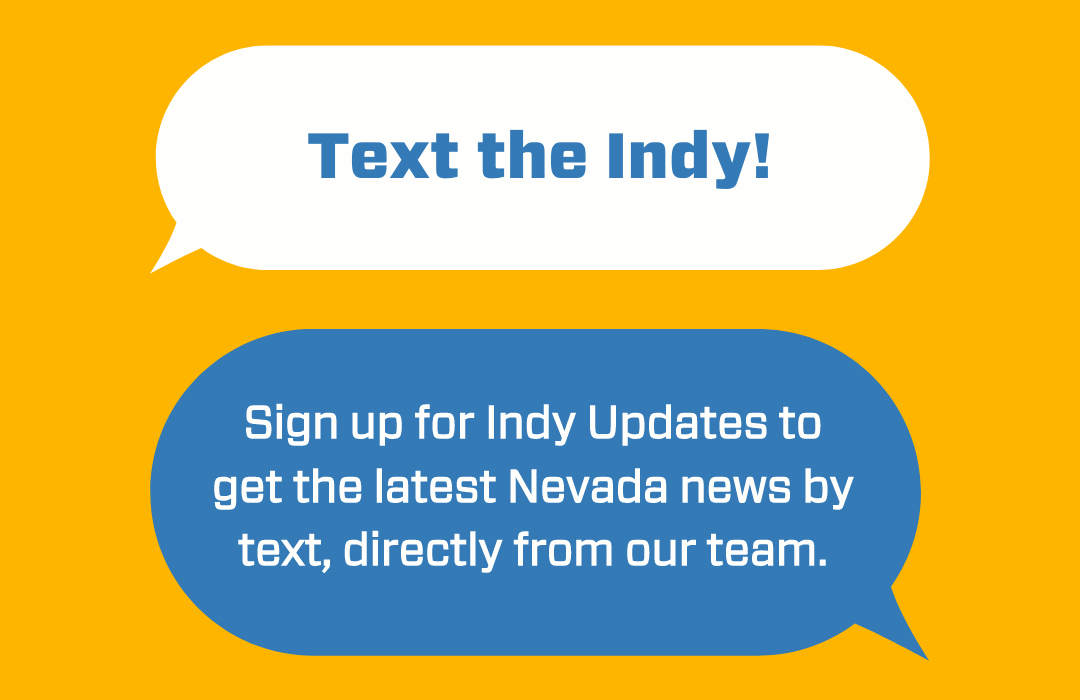 Featured Videos