Wolfson acknowledges a key talking point being used by Laxalt to defend pardon vote is not true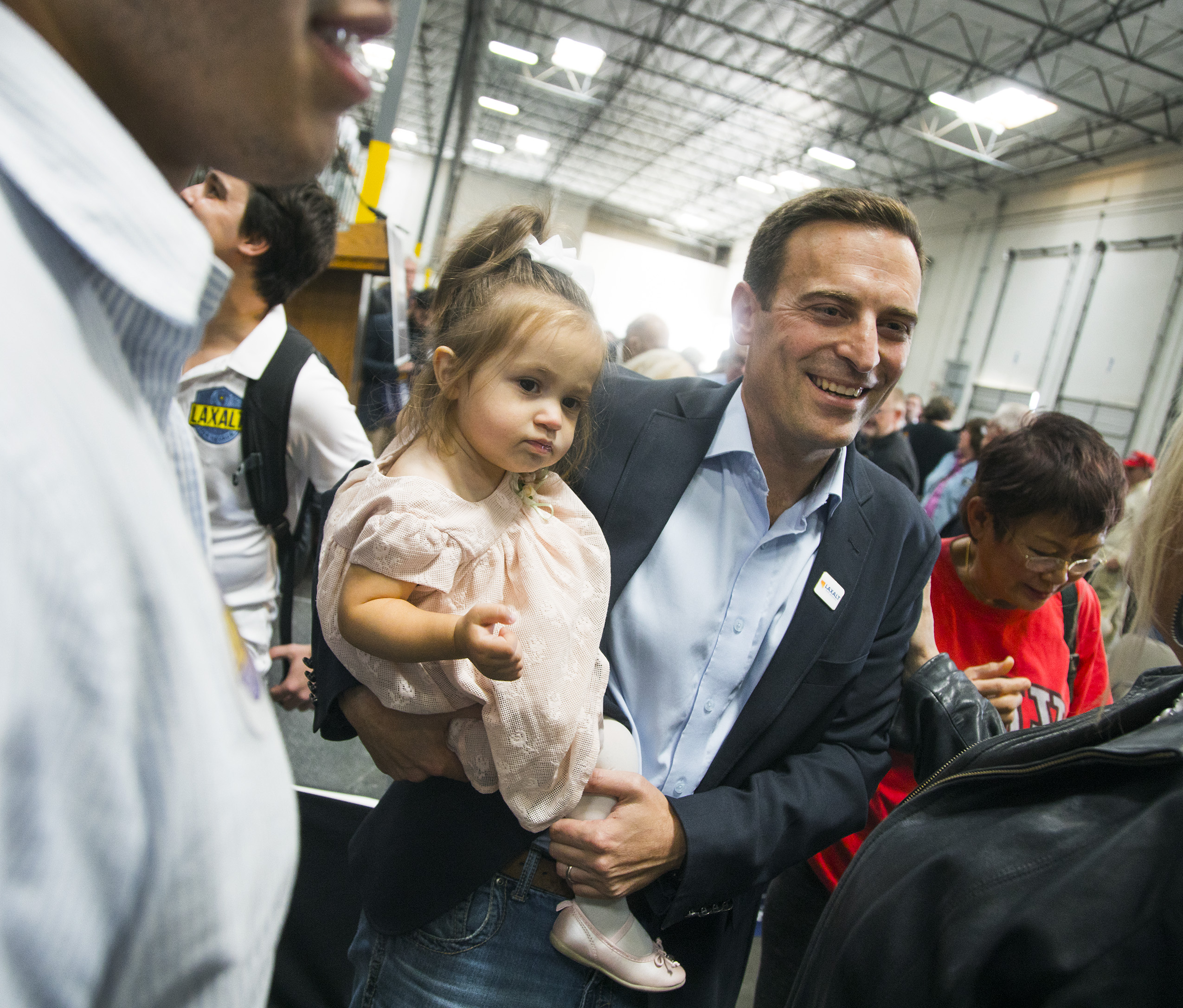 Clark County District Attorney Steve Wolfson acknowledged Friday that a letter from his office sent to the Pardons Board in a controversial case contained an error – a factually inaccurate statement being used as a talking point by gubernatorial contender Adam Laxalt and five lawmakers who signed an op-ed to defend his vote against a pardon for a man adjudged to be innocent.
"Lawmakers voice support for Adam Laxalt's vote to deny pardon to man who twice pled guilty to murder" was the headline of a campaign release this week heralding the op-ed by the legislative quintet. "In one high-profile case an unconditional pardon was granted – over the objection of prosecutors in the Clark County District Attorney's Office who knew the case best – for a defendant who twice pleaded guilty to murder," the op-ed states.
This is false. And now Wolfson acknowledges so.
Every other member of the Pardons Board – the governor and the seven Supreme Court court justices – voted to pardon Fred Steese. Laxalt tried to abstain on the vote before Gov. Brian Sandoval told him he could not.
Steese did not twice plead guilty, as the district attorney's office wrote to the board. Wolfson told me that the Aug. 30 letter, written by a chief deputy, Steven Owens, incorrectly asserted that Steese, granted a pardon last week, "pled guilty twice to the murder."
"Mr. Owens incorrectly referred to the plea bargain (Steese agreed to in 1995) as a guilty plea," Wolfson said in an email.
As a ProPublica investigation exposed, a mountain of evidence piled up that Steese, a poorly educated drifter, had been coerced into that plea and almost certainly was not in Nevada at the time of the murder. In a piece on the pardon, ProPublica's Megan Rose pointed out that Steese's attorney Lisa Rasmussen told the Pardons Board the DA's missive was riddled with errors, including no acknowledgement of the evidence that caused Judge Elissa Cadish to declare Steese innocent in 2012.
Laxalt, the highest law enforcement official in Nevada, or any of the five lawmakers who signed the op-ed would have known Steese did not twice plead guilty to murder had they read the case file or any of ProPublica's reporting. 
Even the supposed second guilty plea in 2014, which Wolfson referred to in his email to me, was a Hobson's choice for Steese, who accepted a so-called Alford plea so he could gain his freedom while maintaining his innocence -- but still technically remain convicted.
If Steese were so dangerous, why would Wolfson have allowed him to be set free in 2014?
"Many factors come into play when deciding whether to re-try a person 25 years after the crime was committed," the district attorney, now running for re-election, said. "Those factors include witness availability, resources and what's fair and just considering the totality of the circumstances, among other things. Based upon an analysis of those factors, the District Attorney's office believed it was an appropriate resolution to allow him to plead guilty to Second Degree Murder."
Despite many questions raised by ProPublica's reporting about how the prosecutors handled the case – both are now District Court judges – Wolfson told me: "I have no reason to doubt the ethical behavior of the two prosecutors who tried this case 22 years ago, which is 17 years before I became the District Attorney."
The case has become problematic for gubernatorial contender Laxalt, whose explanation for voting against the pardon is that he sided with law enforcement. He also implied Cadish, who issued the Order of Actual Innocence, was politically motivated by referring to her as "liberal." The attorney general has no explanation as of yet for why he tried to abstain in the matter.
Steese's innocence was evident to all of the justices and Sandoval, who voted for the pardon. Justice James Hardesty was even pictured shaking Steese's hand.
Democratic gubernatorial hopeful Steve Sisolak ripped into Laxalt for his vote this week in an interview with Ray Hagar. And Sisolak told our Riley Snyder that he had talked to Wolfson about the letter a couple of times.
"It was a strong letter," Sisolak said. "I can't get into the motive why his office sent — he didn't send the letter, his office sent the letter. That was a decision that I guess his office made…One of the problems here is that if you make a mistake, and I think if there was a mistake in the judicial system, you need to correct it. And this was an opportunity to correct it. I'm glad he was pardoned but I wish it would have been unanimous."
I also asked Wolfson if his position remained that Steese was not worthy of a pardon. He did not answer.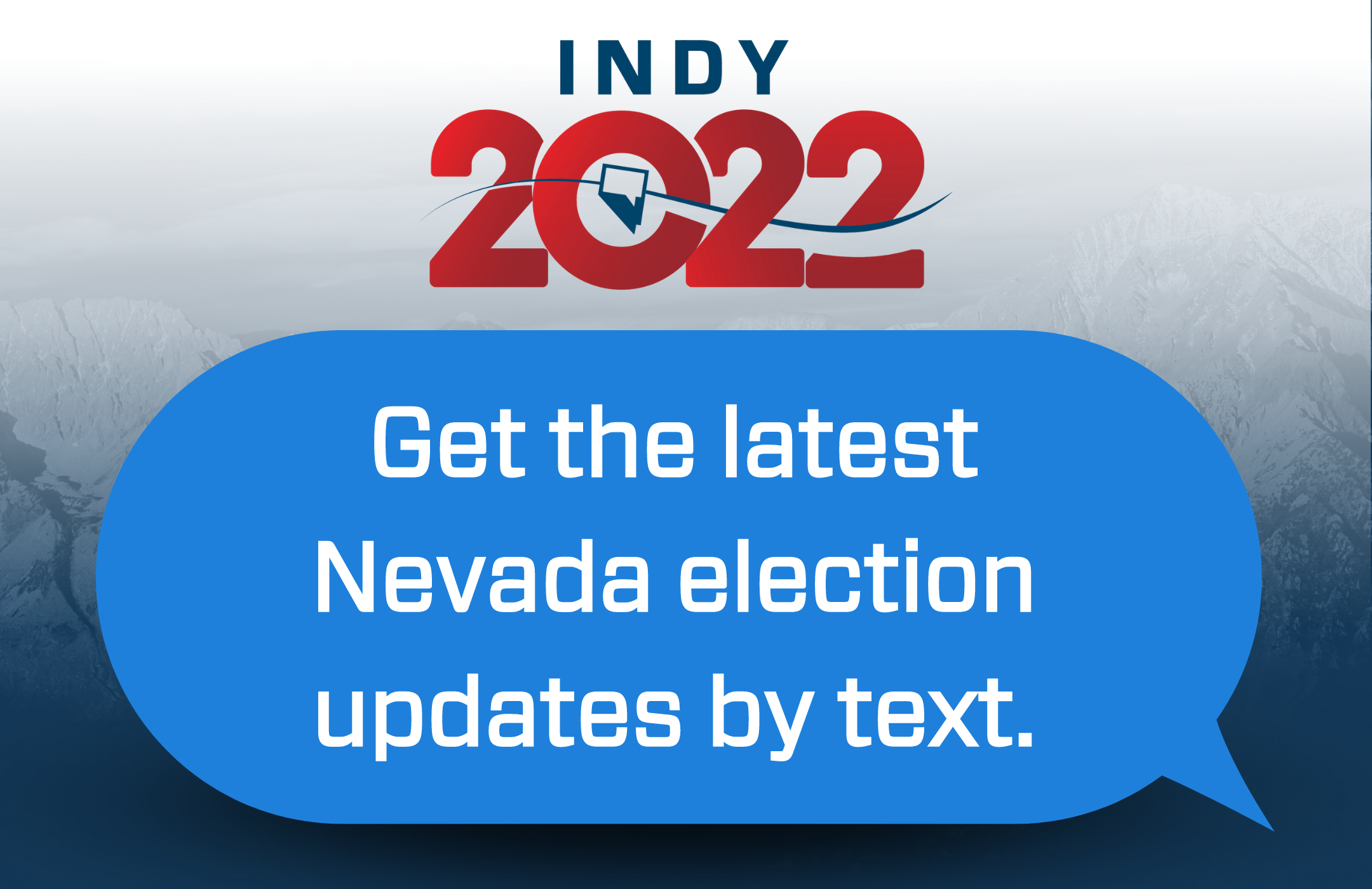 Featured Videos
Comment Policy (updated 4/20/2021): Please keep your comments civil. We reserve the right to delete comments or ban users who engage in personal attacks, use an excess of profanity, make verifiably false statements or are otherwise nasty. Comments that contain links must be approved by admin.