Wrongful death lawsuit alleges negligence, poor medical care led to a prisoner's suicide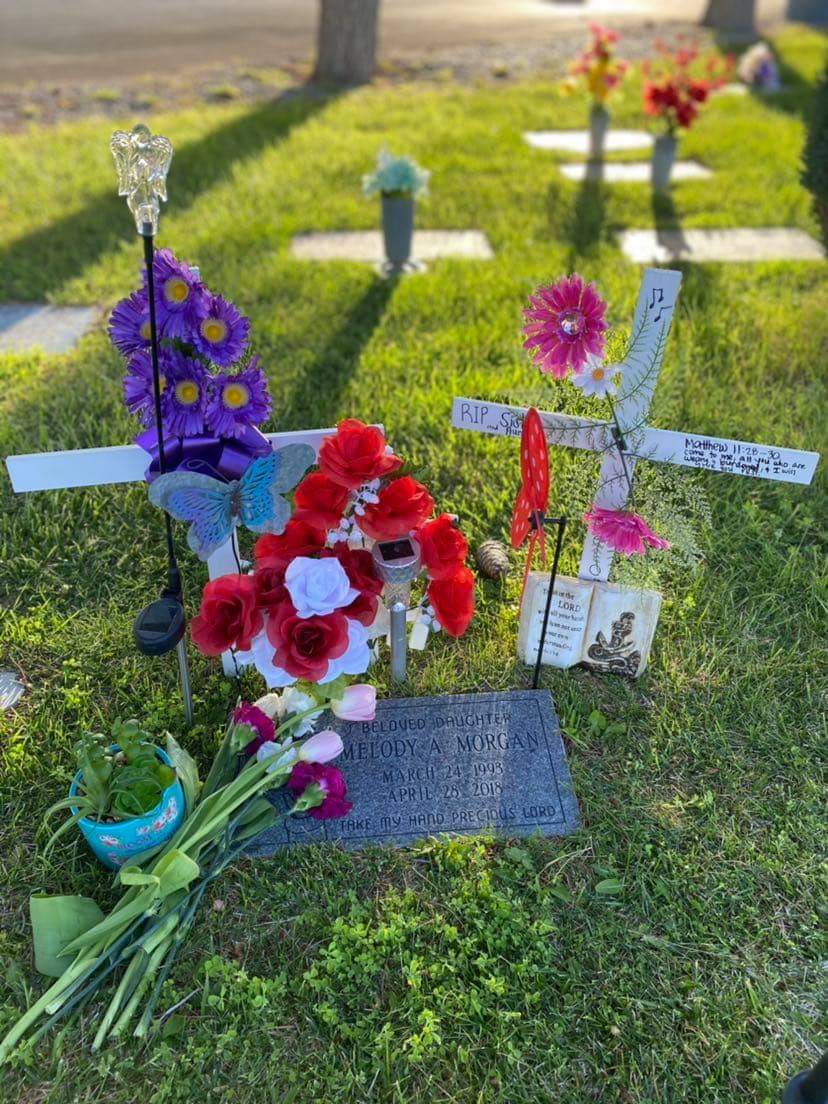 Bonnie Lopez describes her younger sister, Melody Morgan, as a creative who loved drawing and painting. She spent days and nights in the kitchen too, cooking and baking sweet treats for the family. Above all, Morgan enjoyed being with her sister and mom, Colleen Lackey. 
At the same time, Lopez said Morgan dealt with physical and mental health issues, including seizures, migraines, bipolar disorder, multiple personality disorder and schizophrenia. After a fall on her head at 10 left her with a brain cyst, she was adjudicated as disabled and received Social Security disability benefits. Over the years, she had three psychiatric hospitalizations following attempts to die by suicide.
"She battled a lot of hidden demons," Lopez said.
Morgan's family says Nevada prison officials failed to take appropriate precautions and provide proper care while she was incarcerated, leading to her death by suicide at age 25 in 2018.
And Morgan's case isn't unique. Dozens of Nevada inmates die by suicide every year at a rate of about 28 per every 10,000 prisoners, 20 times 2019's national suicide rate of 14 per 100,000 individuals. Studies show that incarcerated women tend to attempt suicide at higher rates than their male counterparts.
From 2001 to 2014, suicides accounted for 7 percent of the deaths that occured in Nevada Department of Corrections facilities. It was the most common non-natural cause of death according to the UNLV Center for Crime and Justice Policy.
So Lopez and Lackey filed a wrongful death lawsuit in 2020, seeking more than $75,000 from the Department of Corrections and a number of its officers. They claimed that Morgan did not receive a medical evaluation and was not put on suicide watch, actions family members say could have saved her life.
"Lackey and Lopez were deprived of their daughter and sister's care, comfort, love, protection, advice, society, and physical assistance," the lawsuit reads.
In June, the case was moved to a federal court because several of the charges involved federal civil rights law. And earlier this month, the state Board of Examiners approved a request by the state attorney general's office for $40,000 to pay for outside legal assistance to represent its defendants. The corrections department officers implicated in the lawsuit are split in their defense, represented by different attorneys and blaming one another for the miscommunication issues that led to Morgan's death.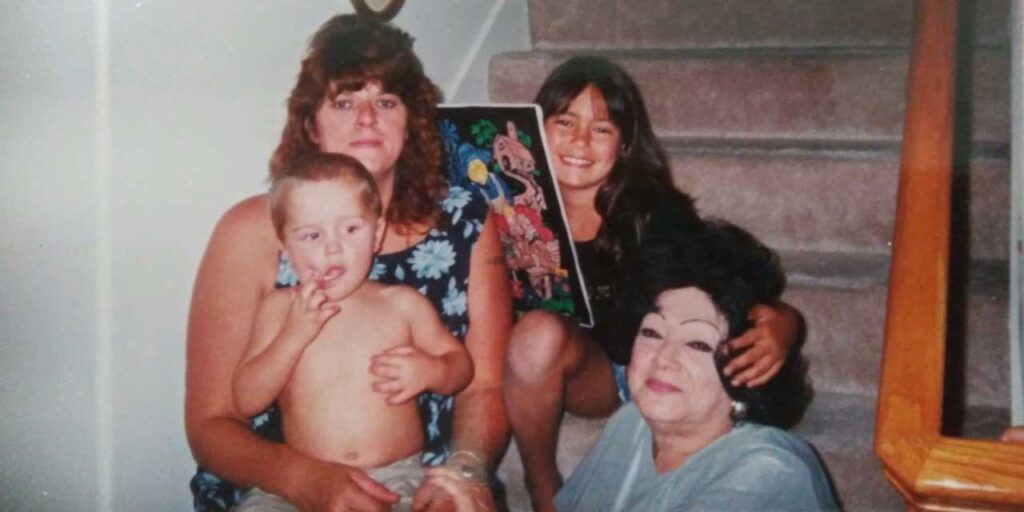 Morgan's story started in 2012, after she was arrested and incarcerated on charges of burglary and robbery. Initially placed on suicide watch, a 2013 competency evaluation determined Morgan was a suicide risk. She was first housed at the Florence McClure Women's Correctional Center in North Las Vegas, then transferred to Jean Conservation Camp.
There, she walked off the premises with another inmate in 2018. Correctional center officials sought help from Morgan's mother to locate and reincarcerate her. With Lackey's help, Morgan was found more than a week later and was sent back to the Florence McClure Women's Correctional Center.
Lackey said she told a corrections officer there that Morgan should be put on suicide watch again or placed in a psychiatric ward for her own safety. But within 48 hours of her return to Florence McClure, Morgan was found dead in her cell, without suicide watch or psychiatric care.
"I sought out legal action because I wanted some type of justice for my sister," Lopez said in an interview with The Nevada Independent.
Lopez and Lackey claim that prison officials violated the Eighth Amendment (which prohibits cruel and unusual punishment) by ignoring her risk of suicide. The suit says Lackey's loss of her daughter also violated the Fourteenth Amendment (which prevents any person's life, liberty, or property from being deprived without due process).
Lopez and Lackey called state corrections officers "deliberately indifferent" in the lawsuit and alleged multiple instances of improper medical care and negligence.
An affidavit from Kimberly M. Pearson, a medical expert, says Morgan was readmitted without a medical evaluation and was housed with potentially dangerous objects without regard to possible suicidal ideation. When nurses in the facility found her, they made poor attempts to resuscitate Morgan with CPR or an automated external defibrillator, Pearson said.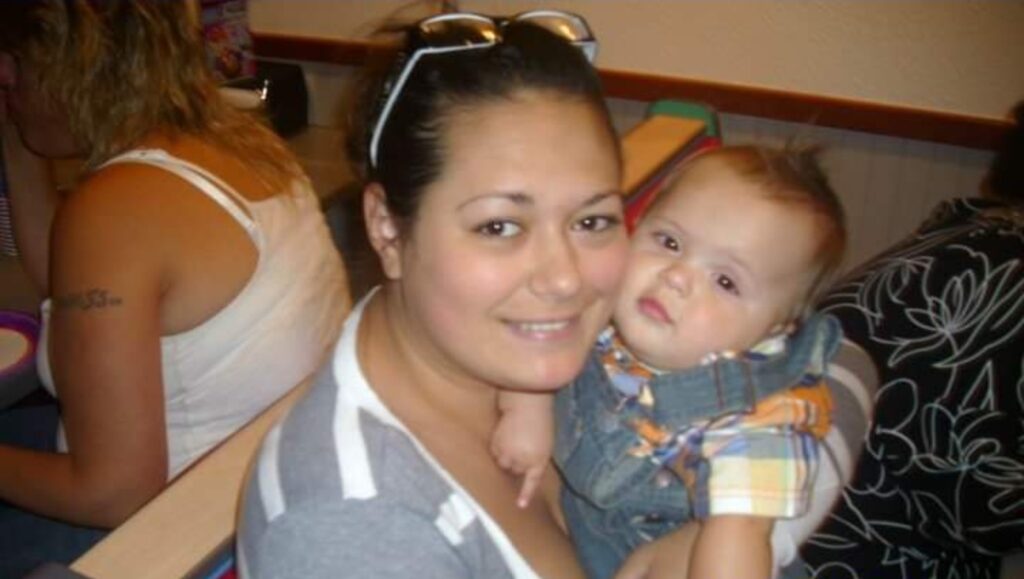 "There was no appropriate positioning and opening of the airway nor the administration of breaths as required by Basic Life Support algorithms until approximately six minutes into the resuscitative process," Pearson said in the affidavit.
The Nevada Department of Corrections did not respond to multiple requests for comment.
But in court filings, the department argues that Lopez and Lackey do not have grounds to sue for an Eighth Amendment violation because neither of them was incarcerated. Additionally, they claim that one of the officers named in the case was not present for work on the day of Morgan's suicide and could not be held liable for any charges.
The named corrections officers have in turn accused each other of miscommunication in response to the lawsuit. One officer — who contacted Lackey for help relocating Morgan after her escape — called another officer, relaying Lackey's concerns about Morgan's health. That second officer claimed to have informed a third officer of the issue, but the third individual denied being notified in the first place about Morgan's health.
Court documents also said two facility nurses admitted that they had not read the "receiving screening" medical directive, corrections department policy which requires nursing staff to assess inmates for medical needs upon arrival to a correctional facility.
The case is now in federal court for a settlement conference, where the opposing parties will try to reach a mutually agreeable resolution in the case. An ongoing discovery process could potentially make it in front of a judge in the next year.
Lopez said she wants to see accountability for the lack of communication and to get answers on what exactly led to Morgan's death and why she wasn't given the care her medical history warranted.
"Especially for my mother, because I know it's very hard for her," Lopez said. "She's constantly looking for some type of answers as to why and what happened."
The Nevada Independent is raising $200,000 by Dec. 31 to support coverage of the 2024 election.
Tax-deductible donations from readers like you fund this critical work.
If you give today,your donation will be matched dollar-for-dollar.
Give + Get Matched
Featured Videos