2024 House races: Las Vegas districts again in spotlight as GOP seeks to unseat Democratic incumbents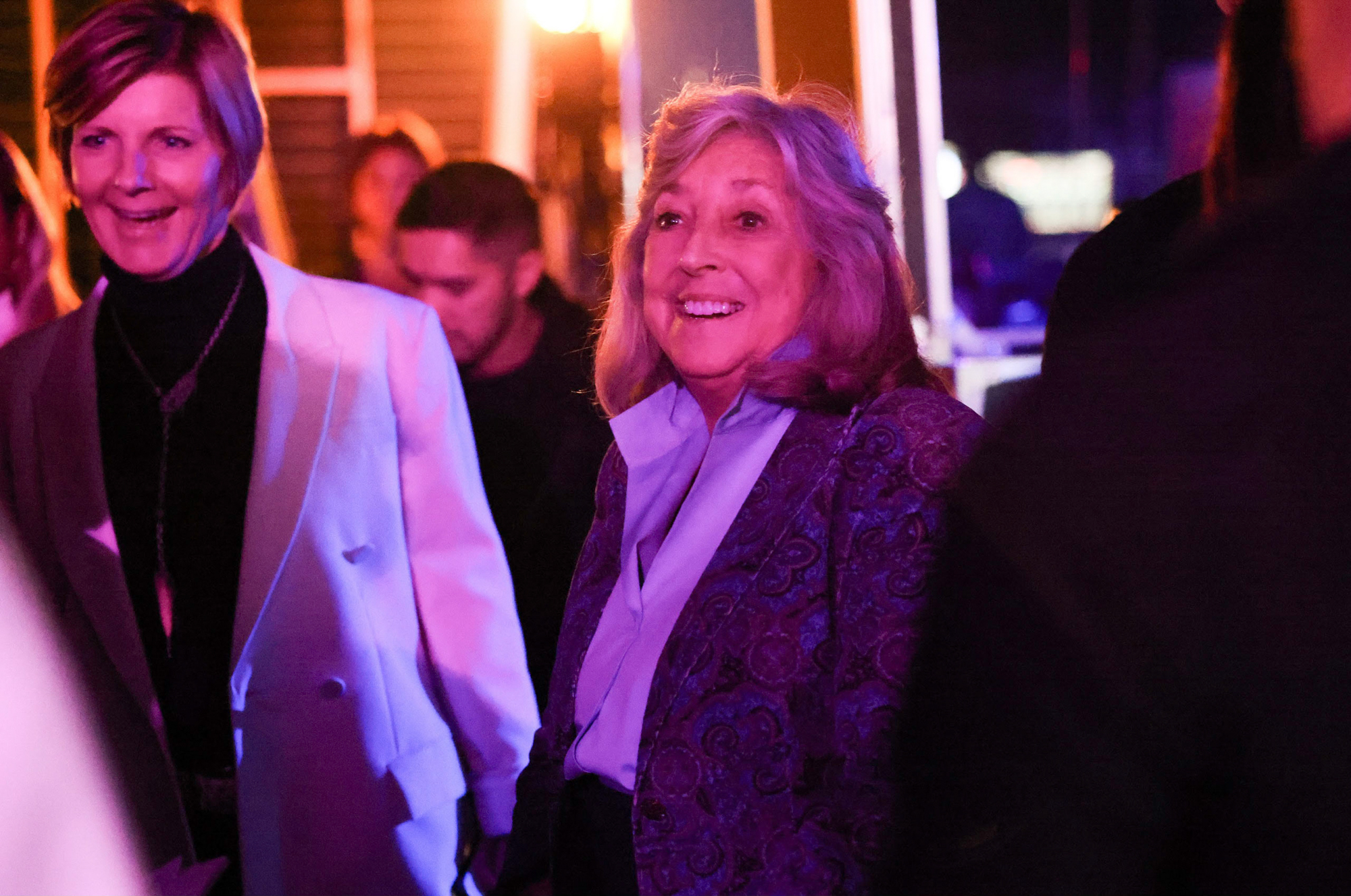 The battle for control of the U.S. House of Representatives will again run through Las Vegas, where three of the state's four congressional districts were decided by less than 6 points in 2022.
The three Southern Nevada districts — represented by Democratic Reps. Dina Titus, Susie Lee and Steven Horsford — are all on the National Republican Congressional Committee's (NRCC) target list. Similarly, the Democratic Congressional Campaign Committee (DCCC) has identified Lee and Horsford as participants in its Frontline program aimed at defending competitive seats.
Rep. Mark Amodei (R-NV), meanwhile, won his last election in his solidly red Northern Nevada-based district by more than 20 points, making his seat safe. Amodei told members of the Carson City Chamber of Commerce last week that he would seek another term in 2024.
The three Las Vegas districts were redrawn by legislative Democrats in 2021 to give each one a slight Democratic majority in registered voters, changing the boundaries of the solidly blue 1st District to make it more competitive while shoring up Democratic advantages in the other two districts. The strategy paid off in 2022, with each Democrat winning re-election by between 4 and 6 points.
While the NRCC does not endorse in primaries, it is engaged in recruitment and messaging efforts in Las Vegas as it tries to defend and expand its narrow five-seat House majority.
Here's more on Nevada's House Democrats and their Republican challengers:
Democrats refresher
At this point, none of Nevada's House Democrats are new to politics.
That's especially true for Titus, previously a longtime state senator who is in her seventh (nonconsecutive) term in the House. Titus represents the 1st District — a majority-minority district that includes the Strip and parts of southeast Clark County, including Boulder City and most of Henderson.
While still early in the cycle, Titus has raised just over $281,000 — well below totals reported by other incumbents in battleground seats. She'll receive support from the DCCC as well as a host of Democratic-aligned groups, but her paltry fundraising totals are worth noting given state Democrats typically outraise Republican challengers.
Lee, who represents a district encompassing the western part of Las Vegas, Summerlin South and southern Clark County down to Laughlin, has posted strong fundraising totals this year. She raised nearly $1.1 million through June, giving her a strong start while Republicans duke it out in a primary. Now in her third term, Lee has begun to climb into some leadership roles, serving as vice chair of the bipartisan Problem Solvers' Caucus and the whip of the center-left New Democrats.
Finally, Horsford — a former state Senate majority leader — has increased his national profile in his fourth term as the chair of the influential Congressional Black Caucus, making him the congressional face of a powerful constituency. The post widens Horsford's fundraising pool — he hosted a fundraiser at a Beyoncé concert earlier this month.
Horsford has raised just over $1 million thus far this cycle.
Republican challengers
None of the Republican challengers in 2022 were able to take advantage of a midterm environment that experts predicted would favor them.
This time around, Republicans are hoping to close the fundraising gap between their challengers and the Democratic incumbents, and best navigate a crowded media environment that will be dominated by presidential and Senate advertising.
Campaigning in Las Vegas has become a costly proposition in recent cycles, with both the 1st and 3rd Districts placing among the most expensive House races in the country in 2022. And with a number of unique attributes — a highly transient population, Clark County split into three districts, and a propensity of voters who work nontraditional hours and require creative outreach beyond standard paid media appeals — cash goes a long way in getting out the vote.
In the 1st District, potential Titus challengers include her unsuccessful 2022 challenger Mark Robertson, a retired U.S. Army Colonel who is running again, restaurant owner Flemming Larsen, or businessman Ron Quince. All three have previously run for office.
Larsen has the advantage of a significant self-funding operation; he has loaned his campaign $650,000, contributing to a cash-on-hand advantage of more than $350,000 over Titus. Larsen lost a close Assembly race in 2022 to Democrat Max Carter II by just under 2 points. His website is already focused on the general election, dinging Titus on everything from border security to water access to being a career politician.
The 3rd District has the most ready-made candidate: Assemblywoman Heidi Kasama (R-Las Vegas). Representing South Summerlin and Southwest Las Vegas in the Legislature, Kasama, a longtime real estate broker, should have the backing of high-powered real estate players and already has the most prominent endorsement of the cycle — a stamp of approval from Republican Gov. Joe Lombardo.
Kasama will face policy analyst Drew Johnson and former state Sen. Elizabeth Helgelien in what is shaping up to be a messy primary. Johnson has the endorsement of several of Kasama's Republican colleagues in the Legislature and state Controller Andy Matthews.
Finally, Horsford, who was the biggest beneficiary of redistricting and now has the most Democrat-leaning district among the three, only has one declared challenger thus far — retired U.S. Army Air Force Llt. Col. David Flippo, who has raised just shy of $138,000. Flippo's biggest headline thus far has been a Twitter gaffe in which he shared a photo of an African village claiming it was the U.S. border — a snafu that made it into Politico.
But with still 11 months to go until the Republican primary, strategists expect more candidates to emerge.