A lake recedes, a body emerges, and the ghost of Johnny Pappas rises in my memory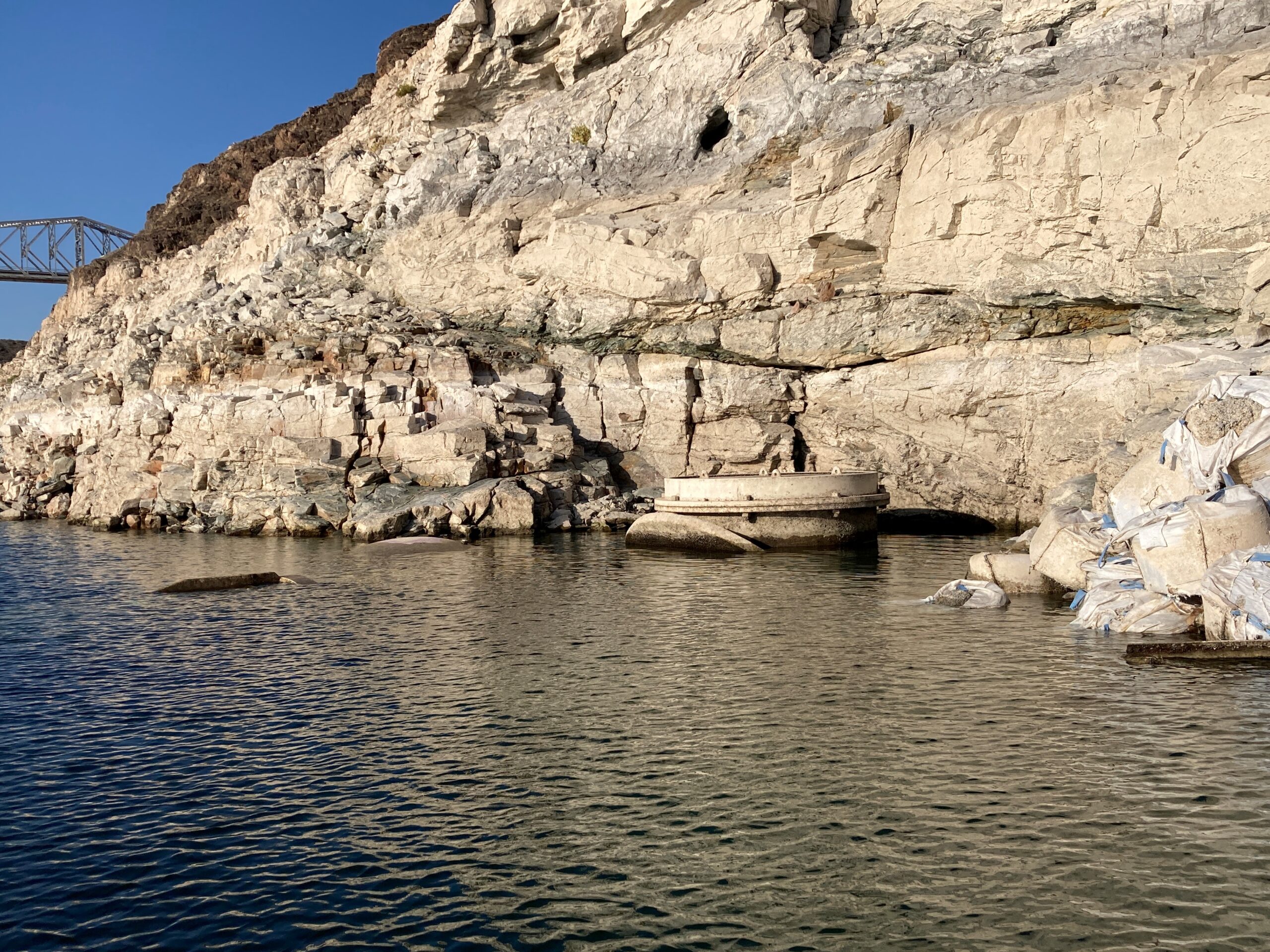 News of the discovery of the remains of a body in a barrel at Lake Mead has Las Vegas buzzing these days.
Speculation about the unidentified deceased adult male continues as Metro's cold case homicide detectives pursue evidence nearly a half a century old. Given the blood-spattered history of Las Vegas, some wonder aloud whether the guy was the victim of a mob hit. As the drought-stricken lake continues to recede, people nod knowingly, and surmise there's just no telling what grisly stuff might be revealed in time.
When I heard the news, I was reminded that growing up in Las Vegas half the town was connected, or claimed to be. I thought of several family friends who would have qualified in that category.
And I thought about Johnny Pappas with his Chicago street-corner ebullience, grin like Zorba the Greek, and positively crushing handshake. Next to the grip Colombo crime family capo Charles Panarella placed on me many years later, as a kid Johnny Pappas had easily the strongest handshake I'd ever felt.
For a few years in the early 1970s, Pappas was a regular presence in our lives. My mother Jan Smith worked for Gov. Mike O'Callaghan's administration. Johnny had been an energetic volunteer in Southern Nevada Democratic Party politics for years, and had helped manage Mike O'Callaghan's unsuccessful underdog run for lieutenant governor in 1966. Johnny greatly admired O'Callaghan and even served as his unpaid driver after the 1970 gubernatorial race.
Johnny Pappas, born Panagiotakos if I remember correctly, found employment in the casino industry at the Castaways, Las Vegas Hilton and Caesars Palace, among several as a host who made the most of his grip and grin.
He also had underworld connections in the Chicago Outfit, where the Greeks were well represented and respected, most notably through the presence of Gus Alex. But I didn't know any of that back then. I only knew that it was Johnny Pappas who arranged for my mom and me to see Tony Bennett and the Lennon Sisters at the Hilton for my 12th birthday. It was a top-drawer moment for a Vegas kid.
By then, I would later learn, Johnny was moving up in certain circles. By the mid-1970s, Pappas was managing Lake Mead's Echo Bay Resort, a Teamsters Central States Pension Fund-financed project, for the Argent Corporation headed by Allen Glick. It was the least known of Argent's many holdings, which included the Stardust, Fremont, Hacienda, and Marina casinos.
It was a time of great change in Las Vegas, a time some never thought would come. The highly confident casino industry, represented by legitimate-looking fronts such as Allen Glick, was fractured by multiple criminal investigations.
When the Gaming Control Board, acting on information associated with a wide-ranging FBI criminal investigation, searched the Stardust slot coin count room in May 1976, casino slot manager George "Jay" Vandermark suddenly disappeared. Authorities claimed that Vandermark, a veteran slot cheater, went to Mexico and was later murdered in Costa Rica.
On the night of Aug. 18, 1976, Johnny Pappas left home to meet two men who said they were interested in buying the boat he owned that he used on Lake Mead. Johnny's wife, Cheryl, showgirl pretty in my memory, told police her husband went to the Jo-Jo's restaurant on Las Vegas Boulevard to negotiate the deal.
He never returned home.
His car was found three days later in the Circus Circus parking lot with the keys in the ignition.
The local newspapers published articles sketching the sparse available facts. Johnny's mob connections were barely mentioned. A week after he disappeared, a local police sergeant lamely said there was nothing that indicated Pappas was dead and the story began to fade.
By the next month, police were at least letting on that they weren't expecting to find him alive. As one newsy put it, "Police were concerned for Pappas' well-being because they said he has underworld associations." That reporter possessed the gift of understatement.
A silence ensued in the press, and in the families of those who knew and liked Johnny.
By 1983, Johnny's disappearance had long since been eclipsed by the endless cycle of news: Murders of hoodlums, the bombing of Stardust executive Frank Rosenthal, a political scandal du jour. Rarely mentioned, Pappas was reduced to a filler line in a roundup story of head-scratching Las Vegas mysteries.
By 1985, he was all but forgotten. Only ornery newspaperman Ned Day seemed to remember my family's old friend. In a knuckle sandwich to the consummate Vegas deal-maker, Glick, Day wrote in the R-J about Pappas serving as the personal aide to the Argent boss and how one of the last people to see Johnny alive recalled him as nervous: "He wanted to meet with Allen. But Glick was too busy, going from meeting to meeting in the hotel. Finally, Johnny gave up and left."
For years, beard-strokers in law enforcement wrote off Johnny's disappearance as the work of Chicago Outfit enforcer Tony Spilotro, which made obvious sense. Spilotro was suspected of more than 20 homicides, including eliminating Vandermark and others who were potential weak links to the mob's secret ownership in Las Vegas. It's also true that every time a cat went up a tree or a bookmaker was found in a Cadillac trunk, Spilotro caught the blame.
By the summer of 1983, Glick was out of the Las Vegas casino industry. The water was so high at Lake Mead it overflowed into the Hoover Dam spillway. Rosenthal was still spooked after surviving a car bomb.
Spilotro died in 1986 and was made a legend by Martin Scorsese and Joe Pesci. Glick died in 2021 and lived a long life, like a prince, in La Jolla.
Old law enforcement friends that I trust suspect the man in the barrel might be Vandermark, one of many potential corpses from that era that might be revealed as Lake Mead diminishes.
It seldom pays to speculate about Vegas mysteries, and I won't do so now.
Just a few days ago boaters discovered a barrel containing the body of a man long dead who had been shot in the head.
And I can't stop thinking about the ghost of Johnny Pappas.
John L. Smith is an author and longtime columnist. He was born in Henderson and his family's Nevada roots go back to 1881. His stories have appeared in Time, Readers Digest, The Daily Beast, Reuters, Ruralite and Desert Companion, among others. He also offers weekly commentary on Nevada Public Radio station KNPR.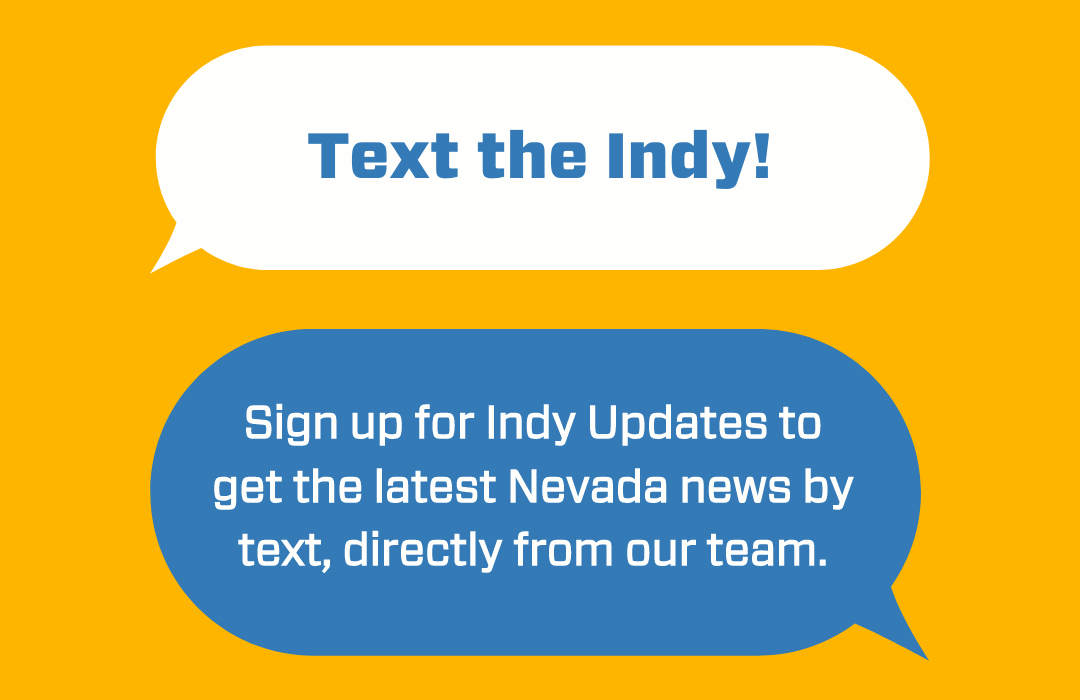 Featured Videos
Comment Policy (updated 4/20/2021): Please keep your comments civil. We reserve the right to delete comments or ban users who engage in personal attacks, use an excess of profanity, make verifiably false statements or are otherwise nasty. Comments that contain links must be approved by admin.