A prayer for the new year? Take fentanyl more seriously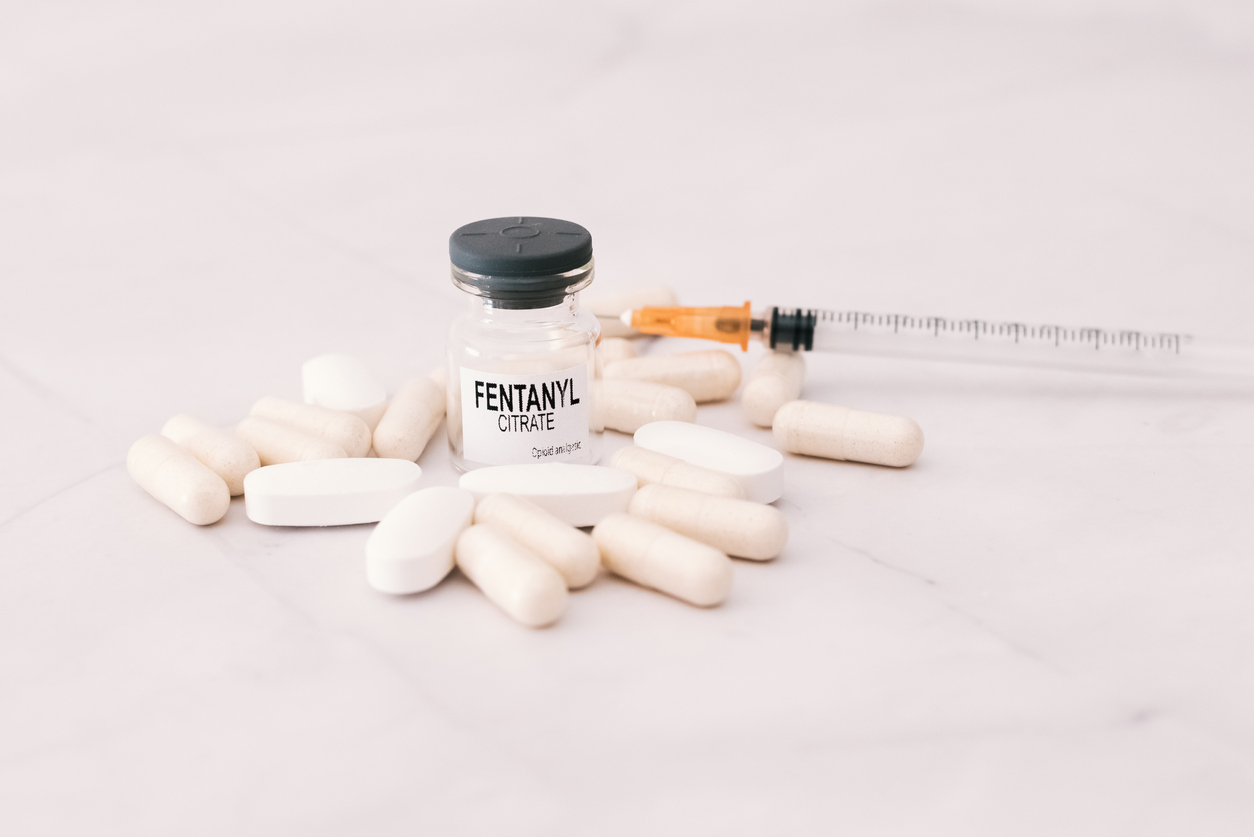 Daniel Anguiano was sentenced to 10 years in federal prison last month in Las Vegas for distributing oxycodone pills laced with fentanyl that resulted in the death of another person. It barely earned a mention in the press.
That's not so much a criticism as an acknowledgment of a grim reality. Fentanyl-linked crimes and deaths have proliferated the streets so much in recent years that one sentence or another corpse has faded to insignificance from a news standpoint.
The 43-year-old Anguiano pleaded guilty in June 2021. As part of that plea, he admitted selling to a person who overdosed and died following their transaction. That's what it was, a transaction. One that led to yet another senseless death related to fentanyl, which in 2021 according to the Centers for Disease Control was present in the lion's share of synthetic opioid deaths in a nation that saw more than 107,000 people die of drug poisoning.
Poisoning. I like calling it that. Referring to it as an "overdose" makes it sound more like a medical accident than an awful inevitability. The statistics are hard to comprehend, but fentanyl is up to 100 times more potent than morphine and 50 times more potent than heroin. Even the chemical derivative acetyl fentanyl is as much as 15 times more powerful than morphine.
It's so strong that it has become a preferred accelerator for drug cartel pill mills that crank out millions of pills a month that often resemble prescription oxy.
None of this, of course, is breaking news. Like a 10-year sentence for a run-of-the-mill drug dealer who helped facilitate someone's death, it's an old song with a familiar refrain. In a nation that loves its drugs as much as America does, and with so much money at stake, replacements for Anguiano aren't hard to find.
The big difference, I believe, is the addictive potency of the drug and the high likelihood of overdose for regular users. For them, fentanyl is like using a pistol to cure a toothache.
While we're at it, it's also little surprise to find Mexican cartel associates playing active roles not only in the manufacture and trafficking of the drug from clandestine labs into the country, but also that this isn't just a big-city problem. Unlike the heroin addicts of a generation ago, who were easy to target, exploit, vilify and demonize because they were often people of color and tended to be from the inner city, fentanyl-fueled synthetic opioid abuse is just as prevalent in Mayberry as it is in Manhattan.
Former DEA Chief of International Operations Mike Vigil for years has documented the steady expansion of cartel-linked networks that have gone with deadly efficiency from shipping product to street-level distribution. Although the Sinaloa Cartel continues to grab the biggest headlines, Vigil says the business strategy of the Jalisco New Generation Cartel (CJNG) is just as worrisome. While vying violently at times for turf in high-traffic urban areas, CJNG also has been willing to avoid that hassle and franchise in rural towns where business is good and law enforcement scrutiny is minimal.
In response to this poisoning epidemic, authorities are taking to their lecterns to warn of the insidiousness of fentanyl and the need for greater awareness, overdose treatment information, and a keener understanding of what millions are up against as the drug takes its grim toll in the form of trips to the morgue or transfers to the penitentiary.
The DEA in November took the step of issuing a Public Safety Alert in an attempt to increase awareness of the increased lethality of fentanyl-laced pills made to resemble prescription opioids. Known for its anti-drug marketing campaigns, the DEA has embarked on its One Pill Can Kill program with a reminder that its lab analysis has found that perhaps as many as six in 10 pills laced with fentanyl contain enough of the drug to produce a fatal overdose.
In an unintentionally humorous and ironic moment, the official Department of Justice press release on the Anguiano sentencing admonished readers that, "The only safe medications are ones prescribed by a trusted medical professional and dispensed by a licensed pharmacist. Any pills that do not meet this standard are unsafe and potentially deadly."
After reading that, I can picture some of the millions of Americans who have found themselves accidentally addicted to prescription synthetic opioids, forced by the nagging need to bypass their treating physician and resort to the market on the street.
And that street winds its way through every city and small town in the country. In the coming months, I plan to tell a few of the many stories from Nevada.
Meanwhile, here's to a healthier 2023 with the hope that we start to appreciate the proliferation of fentanyl for what it is: a poison to our system.
John L. Smith is an author and longtime columnist. He was born in Henderson and his family's Nevada roots go back to 1881. His stories have appeared in Time, Readers Digest, The Daily Beast, Reuters, Ruralite and Desert Companion, among others. He also offers weekly commentary on Nevada Public Radio station KNPR.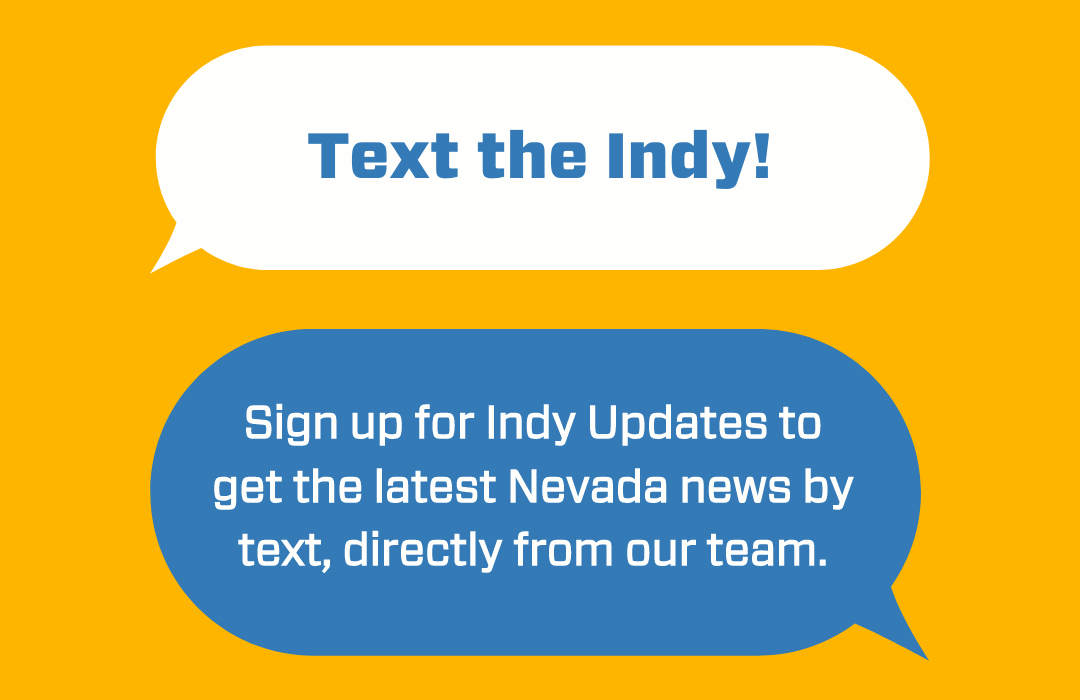 Featured Videos
Comment Policy (updated 4/20/2021): Please keep your comments civil. We reserve the right to delete comments or ban users who engage in personal attacks, use an excess of profanity, make verifiably false statements or are otherwise nasty. Comments that contain links must be approved by admin.