A reversal of fortunes: Youth in Nevada may benefit from current labor market dynamics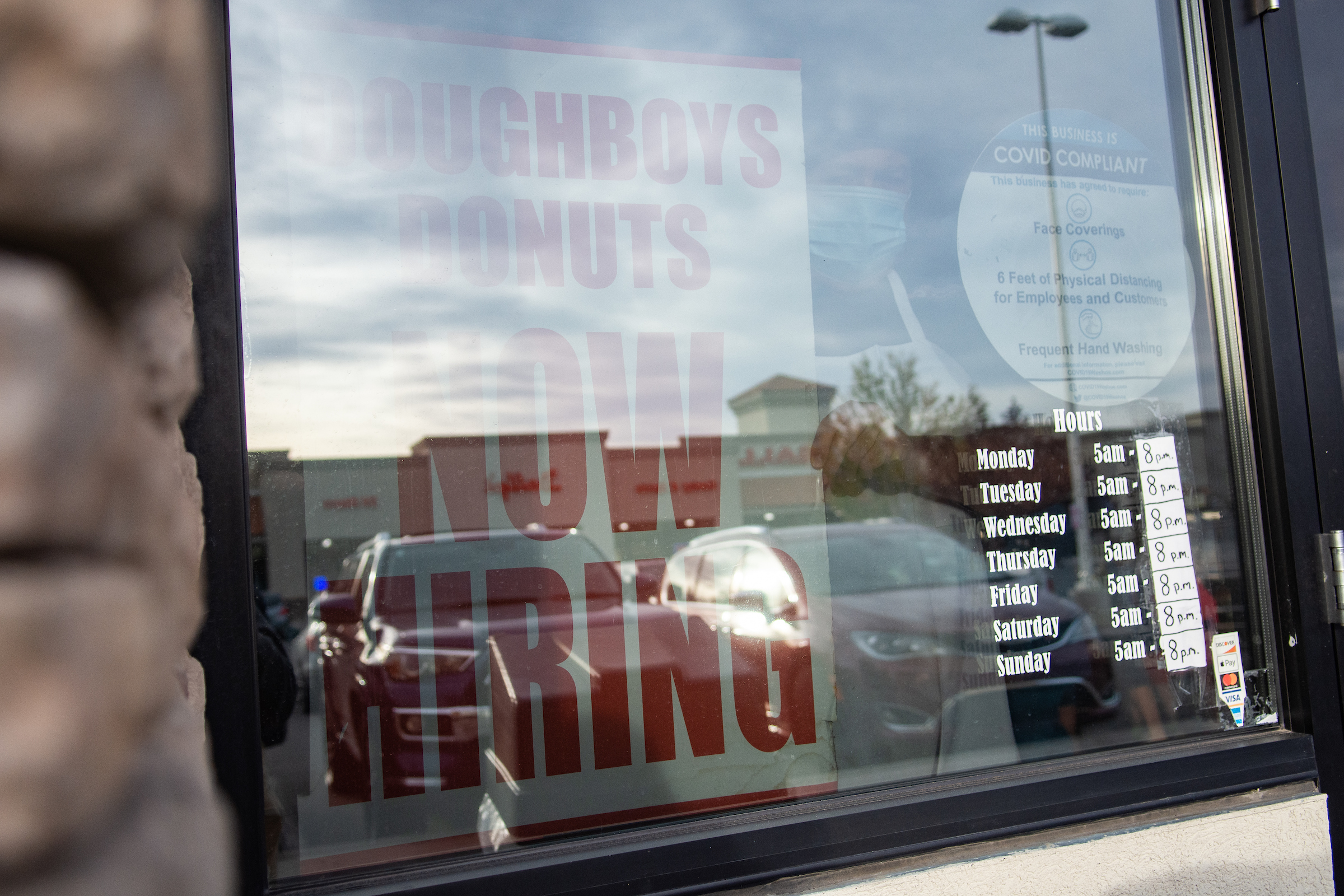 Historically, young people have struggled to find employment. The coronavirus pandemic made things worse for this group of job seekers, which saw teen employment rates last summer reach historic lows. While the current labor market dynamics (characterized by thousands of unfilled positions and a worker renaissance) are causing great consternation among many, young people may significantly benefit from this unprecedented period of transition and economic recovery.
Young adults have long struggled to find full employment. As noted by Martha Ross and Thomas Showalter, "Even before the pandemic, the youth labor market was in crisis, with the percentage of young people employed or looking for work at historic lows. In 2018, more than 4 million 16- to 24-year-olds were 'opportunity youth,' neither in school nor employed. As many as one in three young adults may now fall into this group—over 10 million people."
In Nevada, youth unemployment rates have been higher than rates for the general population (see Figure 1). In 2019, approximately 10 percent of Nevada's workforce aged 16 to 24 was unemployed. This was higher than the unemployment rate for any older age group and higher than the statewide average unemployment rate of 4.0 percent.
Figure 1. Unemployment rate in Nevada in 2019, by Age Group
With few exceptions, the youth unemployment rate in Nevada has been higher than the national youth unemployment rate (see Figure 2).
Figure 2. Percent of Youth (ages 16-24) Labor Force Unemployed, Nevada and U.S.
Unemployment rates for young people of color have been among the highest. As Figure 3 illustrates, African American and Latino youth in the United States have experienced some of the highest rates of unemployment.
Figure 3. U.S. Unemployment Rate, by Race
The pandemic exacerbated labor market conditions for young workers for several reasons. Younger workers were more likely to be affected by COVID because of their "concentration in the industries and occupations that were hardest hit." According to the Economic Policy Institute, "about a quarter of young workers are employed in leisure and hospitality, where employment declined by 41 percent between February and May 2020." Additionally, many youth workers were not eligible for certain types of economic recovery assistance if they were students and/or lived at home.
Last spring, as many states closed their economies, the national unemployment rate among young adults was 24.4 percent, up from 8.4 percent in 2019. The unemployment rate for African American youth was 29.6 percent, 27.5 percent for Latinos, and 29.7 percent for Asian American/Pacific Islanders. In Nevada, the youth unemployment rate increased from 10.0 percent in 2019 to 22.3 percent in 2020 (see Figure 2). As the Pew Research Center noted, last summer, teen summer employment fell to its lowest level since the Great Recession, "erasing a decade's worth of slow gains."
To some extent, the pandemic exacerbated existing challenges and gaps in the Silver State's workforce system. Workforce ecosystem stakeholders have regularly acknowledged the lack of career opportunities for young people, including but not limited to (pre) apprenticeships, work-based learning opportunities, and paid and unpaid internships. To address some of the gaps, the Nevada Department of Education's (NDE) Lifeworks program, launched in 2017 with funding from JP Morgan Chase, sought to "expand career pathways for all students by providing them access to and opportunities in advanced coursework, career technical education, work-based learning, and industry-recognized credentials that connect them to Nevada employers and careers." NDE's Work-Based Learning Report: 2018-2020 revealed that in school year 2019-2020, there were only 3,072 high school students (among eight districts and one charter school that reported data) who participated in one or more work-based learning activities. Less than 10 percent of the work-based learning opportunities were paid or unpaid internships.
To address the tremendous need in providing work-based learning opportunities for young adults, several nonprofits and stakeholders have toiled to bolster efforts and launch new programs to connect Silver State youth to the workforce in meaningful ways. Many of Nevada's institutions of higher education are leading the charge on innovative practices. In 2019, the Nevada System of Higher Education created an Apprenticeship Coordinator position. Upon assuming this new position, Cheryl Olson successfully secured a U.S. Department of Labor Youth Apprenticeship Readiness Grant and launched the Nevada Alliance for Youth Apprenticeship, which continues to expand registered apprenticeship opportunities for young workers. In 2019, Western Nevada College partnered with Carson City School District Office of Work-Based Learning to launch the Advanced Industrial Technology (AIT) Rapid Hire MT1 program (which includes a mobile lab, funded by the Governor's Office of Economic Development) for high school seniors that offers them college coursework and preparation for industry certification recognized by advanced manufacturing companies.
Nonprofits are also finding ways to support Nevada's youth. In 2019, JOIN, Inc. launched Career Bound NV, a new work-based learning program that connects high school students in Douglas County School District to meaningful career opportunities. Jobs for Nevada's Graduates has partnered with Tesla to offer its students apprenticeships in advanced manufacturing. CORE Academy, powered by the Rogers Foundation, has a career component (Career We Can) that features two programs that connect their young scholars to work-based experiences in hospitality and food and dining.
These recent efforts by institutions and organizations in Nevada may be accelerated by broader current labor market dynamics. Already, young workers are reaping the benefits of the scramble to rapidly hire workers following the lifting of pandemic-era restrictions. In May 2021, the national youth employment rate was 9.6 percent, "a level not seen since the early 1950s" – and down significantly from May 2020 when it was "just shy of 30 percent." For the first time in history, the unemployment rate for teenagers was lower than the rate for young workers aged 20 to 24. By some accounts, young people may continue to face ample employment opportunities, particularly if workers (e.g., women) who exited the workforce during the pandemic, do not return.
Regardless, to sustain the gains that young people are registering, Nevada's nonprofits, higher education institutions, and workforce ecosystem stakeholders must continue to design and scale meaningful work-based learning opportunities for young workers. To that end, Nevada may want to consider allocating federal pandemic relief funds to support youth jobs programs. By way of example, the Mayor of St. Louis, Missouri is allocating $5 million in American Recovery Plan monies to fund youth job programs.
There are two points of caution as we continue to navigate a post-pandemic world that is offering new opportunities to youth. First, preliminary evidence suggests that the gains for young workers have not been evenly distributed. According to New York Times reporters Jeanna Smialek and David McCabe, "White teens lost employment heavily at the beginning of the pandemic, and they've led the gains in 2021, even as Black teens have added comparatively few and Hispanic teens actually lost jobs. That's continuing a long-running disparity in which white teens work in much greater numbers, and the gap could worsen if the current trajectory continues."
This reality underscores the importance of ensuring efforts and programs are targeted and designed in such a way to address equity gaps and inequality in opportunities. By way of example (again), the City of St. Louis is allocating $1 million to the development of pre-apprenticeship programs in zip codes with high unemployment rates. In Nevada, there is hope that the recent U.S. Department of Labor $4 million grant awarded to the Silver State could help ensure that young people of color are not left out of the current hiring frenzy. The proposed program, Accelerating Nevada Apprenticeships for All (Project ANAA), seeks to develop pre-apprenticeship and apprenticeship opportunities for young people residing in the City of Las Vegas' Historic Westside (as well as others others including individuals with disabilities, Native youth, etc.)
Second, young workers who now have jobs may decide to postpone enrolling or returning to classrooms in the fall. This is likely to have a budgetary impact on Nevada's community colleges. In Nevada, there were 100,062 students enrolled in NSHE's colleges and universities this spring, reflecting a 5 percent decrease (or 5,000 students) from spring 2020 enrollment. Nevada's community college reported the biggest declines: the College of Southern reported a decline of 13 percent; "Nevada's three other community colleges saw enrollment drops […] ranging from 7 to 12 percent." The opportunity for youth to more easily secure employment suggests that Nevada's local educational leaders will need to explore ways to allow young workers to more easily connect to short-term, accelerated opportunities at community colleges in order to gain new skills (or re-skill).
Despite these challenges, it is welcome news that the Silver State's young workers, who were most adversely affected by the pandemic, have ample opportunities to pursue employment and help drive the state's economic recovery. Ongoing intentional actions and programs by Nevada's educational and workforce leaders will help ensure that these gains for youth are not short-lived, but withstand the current short-term uncertainty and long-term dynamism in our local labor market and continued economic recovery.
Nancy Brune, Ph.D. is the founding executive director of the Guinn Center, a statewide, independent, nonpartisan policy research center. She is a senior fellow at the Boyd School of Law and serves on the Law and Leadership Program Advisory Council. Dr. Brune received her Ph.D. from Yale University and her Master of Public Policy and B.A. degrees from Harvard University. Prior to joining the Guinn Center, she was a senior policy analyst at Sandia National Laboratories, where she worked on issues of national security. You can follow her on Twitter @NancyBrune or email her at [email protected]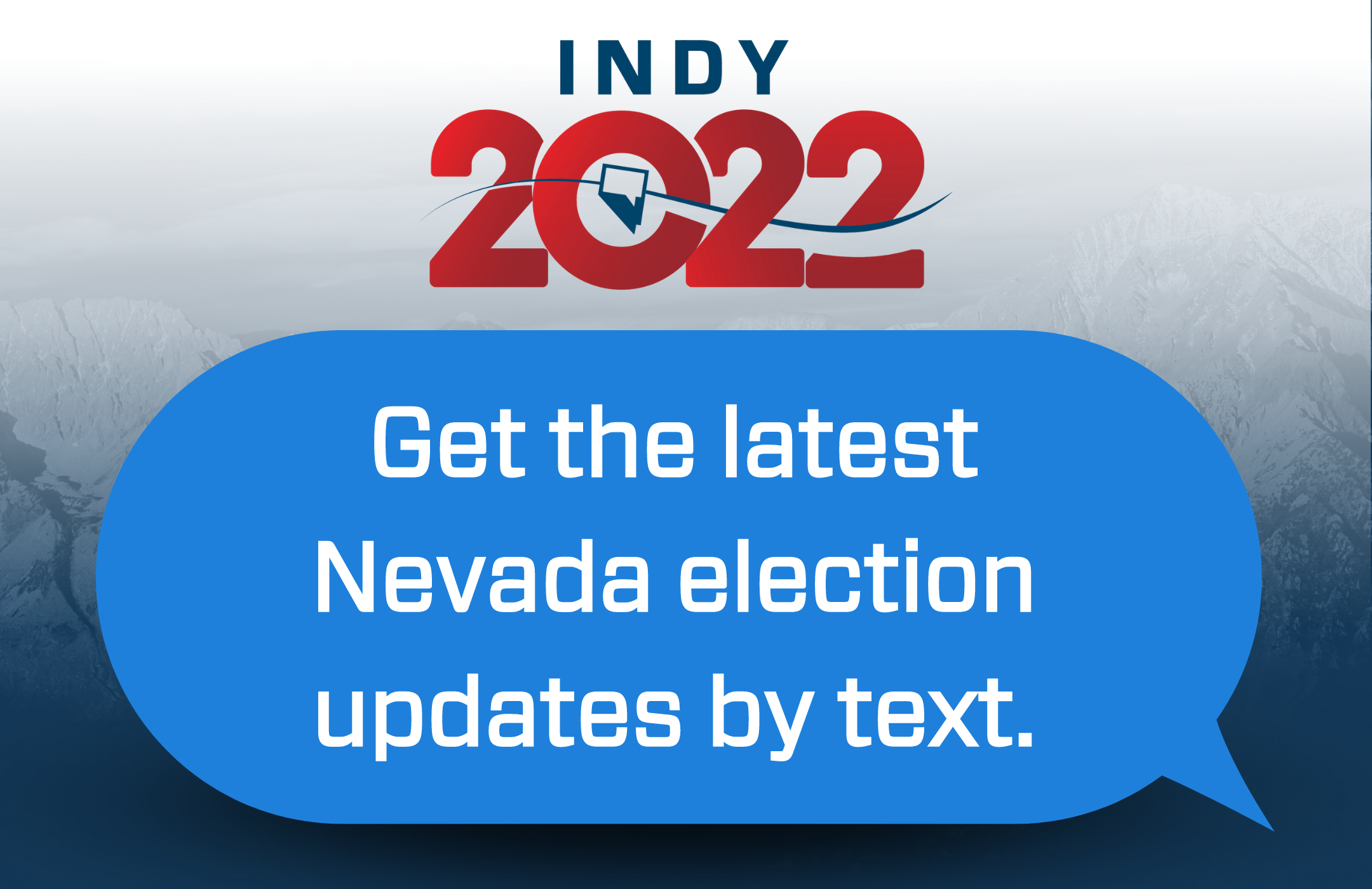 Featured Videos
Comment Policy (updated 4/20/2021): Please keep your comments civil. We reserve the right to delete comments or ban users who engage in personal attacks, use an excess of profanity, make verifiably false statements or are otherwise nasty. Comments that contain links must be approved by admin.