Abortion issue revived in governor's race as Laxalt lauds SCOTUS ruling, Sisolak cites AG's "anti-choice agenda"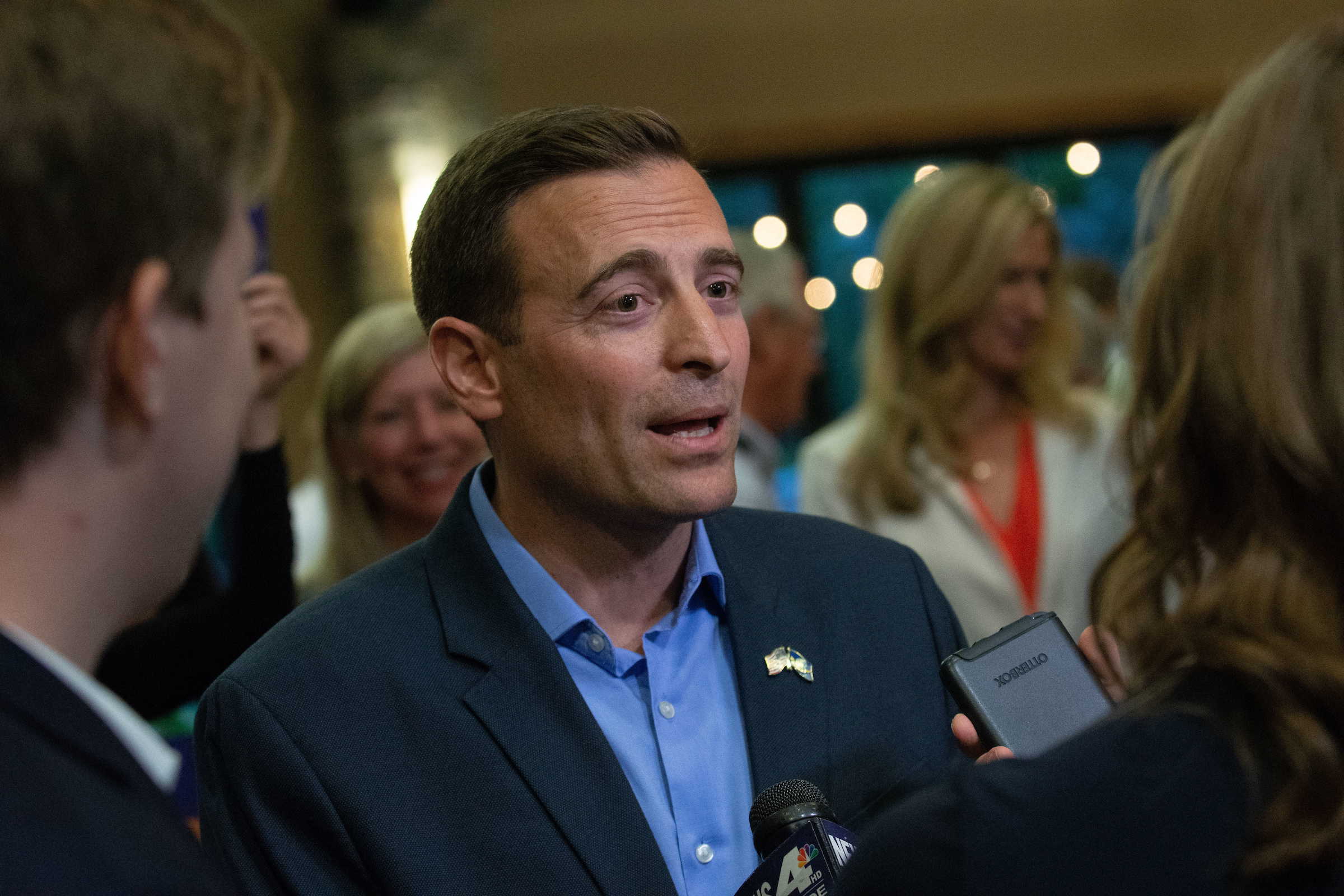 Attorney General Adam Laxalt rekindled a fight over abortion in the governor's race when he praised a Supreme Court decision that found a California law requiring crisis-pregnancy clinics to inform clients about abortion alternatives violates free speech protections.
"The decision protects private citizens from having the government force them to make statements with which they disagree when those statements serve no medical or anti-fraud purpose," Laxalt said in a release.
Laxalt, a Republican who is running for governor against Clark County Commission Chairman Steve Sisolak, signed on to an amicus brief in January with conservative attorneys general supporting the pro-life group suing California over the law. Laxalt did not consult with Republican Gov. Brian Sandoval, who is pro-choice, on the matter, according Mary-Sarah Kinner, the governor's spokesperson.
Laxalt's office did not respond to a question seeking clarification on the matter. Laxalt's gubernatorial campaign also did not respond to efforts seeking comment on the case.
The ruling comes as abortion has increasingly become an issue in the race to replace Sandoval.
Most recently, Laxalt was interviewed by KOLO's Terri Russell the night of the GOP primary earlier in June. When asked about his decision to sign onto anti-abortion briefs in California and Texas, he responded "I'm going to err on the side of life." When pressed about if he planned to push for changes to state abortion law, which would need a vote of the people, as governor, Laxalt said "We are going to look into it." 
His comments were protested by abortion-rights activists a few days later.
In February Laxalt visited a crisis pregnancy center in Las Vegas in February. That spurred a tense exchange over Twitter with Sisolak, who called the Las Vegas-based First Choice Pregnancy Services organization "shameful."
Sisolak, a Democrat, said that he fears that woman who patronize so-called crisis pregnancy centers (CPCs)—which oppose abortion and offer ultrasounds, pregnancy tests and related services, as well as counseling—are not getting all the information they need to make informed decisions.
"I believe that women deserve access to all of their options when it comes to their reproductive health care," he said in a statement from his campaign. "I still have concerns over the lack of information given by these crisis pregnancy centers and the harm it can cause."
The California law that was struck down by the court required licensed CPCs to alert their patients that the state offers free, or low-cost, family planning services, including abortion. Unlicensed CPCs must also notify clients that no medical professionals work at the facility.
As of March, there were currently nine CPCs in Nevada, according to the Nevada office of NARAL, an abortion-rights group. The group has raised concerns that women in Nevada are being misled by CPCs in the state.
Nevada Right to Life believes the CPCs serve a need and have a bias toward life. Although clinics offering abortion have a bias toward abortion, they wouldn't be inclined to offer things CPCs provide such as post-abortion counseling or baby formula for expectant mothers, the group says.
Neither group immediately responded to requests for comment.
Sisolak also pledged to protect access to health-care services for women.
"As governor, I will fight to protect a woman's constitutional reproductive rights and her consistent access to comprehensive care," Sisolak continued. "Adam Laxalt has shown repeatedly that he will pursue an anti-choice agenda that will roll back the clock on women's rights and bring Nevada down a dangerous path."
Democrats Sen. Catherine Cortez Masto, Rep. Dina Titus and Rep. Jacky Rosen all signed on to an amicus brief supporting the law in February.
All weighed in on the high court ruling, which they believe threaten women's health.
Titus said that now that the clinics can operate without any requirement to discuss other options, Planned Parenthood, the health-care provider and abortion rights group, must help provide the relevant information.
"There are reports that these clinics give misinformation, withhold information, sometimes they lie," Titus said. "Now we'll just have to be on the lookout to provide good information and that's why Planned Parenthood is so important."
Cortez Masto argued that women have a right to know what health-care options are available to them.
"Women must have access to all the available options for their health and the health of their families," Cortez Masto said in a release. "And they deserve to know the qualifications, or lack thereof, of the 'providers' who they turn to for support in making their health care decisions."
Rosen argued that the ruling is a setback with regard to a woman's right to choose.
"Deceiving women about their health-care options is an attack on women's fundamental reproductive freedom, and I will continue to stand against this Administration's attacks on women's rights and access to health care," Rosen said.
Updated 1:01 to include comment from Mary-Sarah Kinner
Disclosure: Steve Sisolak

 has donated to The Nevada Independent. You can see a full list of donors here.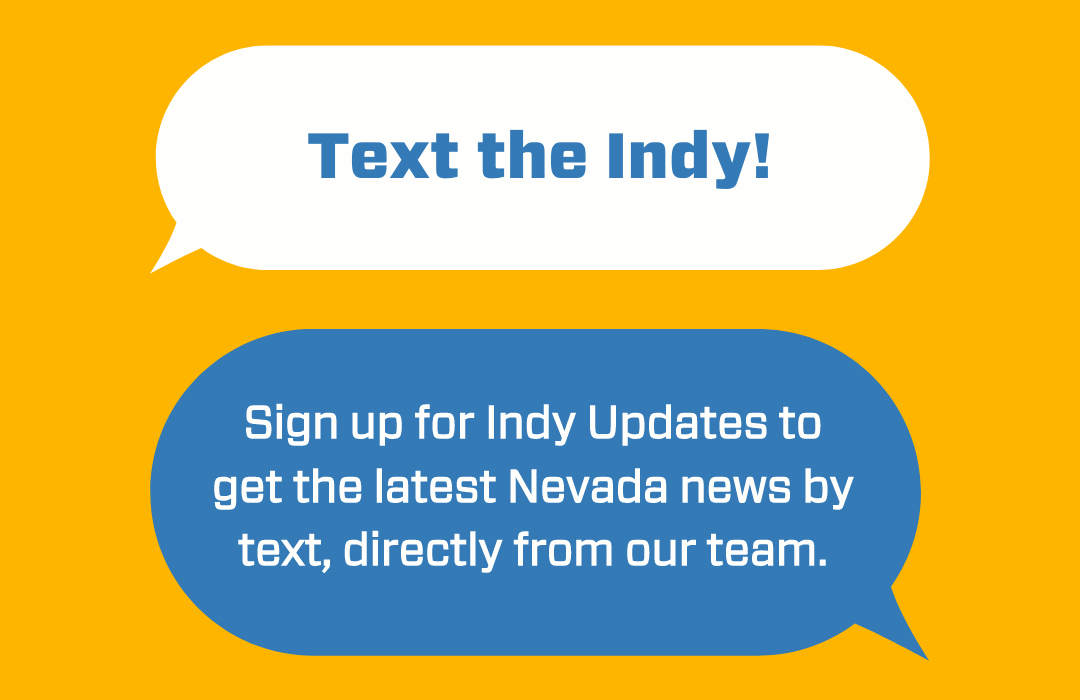 Featured Videos
Comment Policy (updated 4/20/2021): Please keep your comments civil. We reserve the right to delete comments or ban users who engage in personal attacks, use an excess of profanity, make verifiably false statements or are otherwise nasty. Comments that contain links must be approved by admin.