About Last Week: Cortez Masto shies away from signing onto single-payer health system, draft of stadium-related community benefits plan unveiled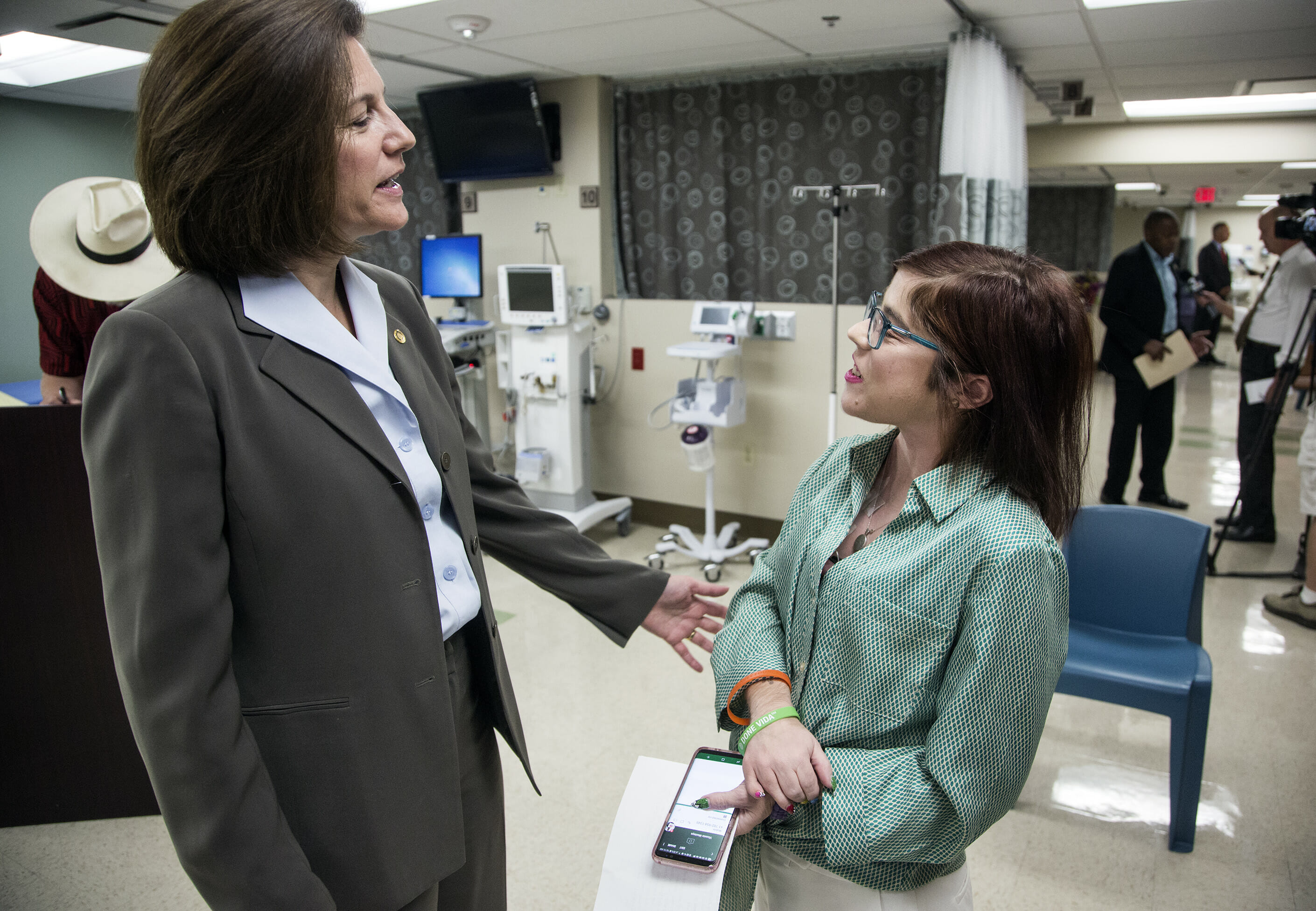 Editor's note: Seven days. Never enough hours.
Stacks of paperwork at the office and piles of laundry at home. It's a never-ending cycle, which makes it difficult to stay on top of the endless news nuggets flowing from the White House, state capital, local government, and business community. We get it — and we're in the news business.
Enter "About Last Week." This is our way of bringing news-hungry but time-strapped readers up to speed on happenings that may have flown under the radar. Our promise: We'll keep it brief. Our hope: You'll read (or skim) and keep checking back every Monday.
So, without further ado, here are some noteworthy things that happened in Nevada last week.
Cortez Masto doesn't jump on single-payer bandwagon
More than a quarter of the Senate's 48 Democrats have signed on to support a largely symbolic effort by Independent Sen. Bernie Sanders implementing a single-payer, "Medicare for All" type health-care system — but Nevada Sen. Catherine Cortez Masto isn't one of them.
The freshman Democratic senator said in a statement that she would continue to ask "tough questions" as to how the ambitious proposal — which stands no immediate chance of passing with Republican control of Congress and the White House — would affect healthy care delivery, and how the system would be paid for.
"Senator Cortez Masto is listening to her colleagues proposals and asking tough questions: How will proposed health-care legislation structure health-care delivery? How would potential changes to the health-care system be paid for?" Cortez Masto spokesman Rey Benitez said in an emailed statement. "The Senator is focused on reducing premiums, lowering the cost of prescription drugs, and investing in rural hospitals and community health centers from Las Vegas to Eureka."
Sanders has sponsored similar versions of the legislation in past congressional sessions without much support, but the 2017 iteration has attracted support from several potential future presidential candidates, including New Jersey Sen. Cory Booker, New York Sen. Kirsten Gillibrand, California Sen. Kamala Harris and Massachusetts Sen. Elizabeth Warren.
The only member of Nevada's congressional delegation to back a single-payer plan is Democratic Rep. Dina Titus, who is one of 117 co-sponsors of a similar bill sponsored by Michigan Rep. John Conyers
— Riley Snyder
Liberal radio host joins lieutenant governor race
Former congressional candidate Chip Evans, who tried unsuccessfully to oust Republican Rep. Mark Amodei from his seat last year, is making another bid for public office.
Evans, a liberal radio host in Reno, announced Wednesday that he is running to be Nevada's next lieutenant governor.
"I will champion opportunity and human rights. I will listen intently and honor all voices," Evans wrote in an announcement letter posted on his website. "I will call forth the best from everyone and demand the best of myself. I will apply my business expertise to bring focus to sustainable economic development in the Silver State."
Evans started his higher education at a military academy in Virginia before attending Santa Clara University and the University of San Francisco. He moved to northern Nevada in 2004.
He's married to his college sweetheart, Laynette, and they have three children.
— Jackie Valley
Metro Chamber encourages national superintendent search
The Las Vegas Metro Chamber of Commerce waded into the latest education debate on Friday by announcing its support for a national superintendent search.
The chamber, however, doesn't want to see the Clark County School Board of Trustees appoint an interim superintendent — as some unions and others have suggested. Superintendent Pat Skorkowsky announced earlier this month that he will retire in June when his contract ends.
Appointing an interim would be "highly distractive" to staff, students and parents, said Hugh Anderson, who chairs the chamber's governmental affairs committee.
The chamber also wants to see members of the region's business community included in the search for a new superintendent.
"As the fifth largest school district in the United States, it is imperative that Clark County School District open the search to qualified candidates from across the country to find the best person to serve as the next superintendent," Anderson said in a statement.
"As CCSD continues to transition to the new reorganized system of operations, as well as address its significant budget deficits, it is important that the next superintendent not only have a proven track record of achieving academic excellence and classroom success, but also a high level of system and business management abilities."
— Jackie Valley
Draft of Raiders stadium community benefits plan lacks numbers
An early version of a plan meant to ensure the benefits of the incoming Raiders stadium reach the disadvantaged communities of Las Vegas emerged at a Thursday meeting of the board overseeing the project.
But the terms in the so-called "community benefits plan" were a far cry from the requests of some members of the Historic West Las Vegas neighborhood, and far less specific than an outline laid out by Democratic Sen. Aaron Ford in an October press conference.
Stanley Washington of the Concerned Citizens of Historic West and North Las Vegas endorsed a plan during the public comment period that proposes 25 percent of the project's work go to small businesses of color and veterans. It also proposed the team pay $100 million to incubate businesses in the neighborhood and designate 10 percent of tickets be discounted for residents of the 89106 and 89030 ZIP codes as well as to veterans.
The draft plan unveiled by the Raiders calls in general terms for stadium operators to "encourage livable wage" programs, allow young people access to internships, and structure bid package to allow for maximum participation by minority, women and veteran-owned businesses. But it lacks numbers on hiring targets and discounted tickets, and doesn't quantify how much the team will spend to implement the program -- although any it does specify that any costs to do so should be "commercially reasonable."
Stadium consultant Jeremy Aguero said the team is still assessing what hiring targets are reasonable considering the area's demographics, and said a legally binding requirement that 15 percent of the project's work go to small businesses adds another layer of complication and potential conflict with the goals of the community benefits plan.
The Raiders are charged with developing the plan and a forthcoming board is tasked with enforcing its provisions, but stadium authority chairman Steve Hill told reporters his board otherwise has no legal right to require certain provisions in the plan or approve it.
— Michelle Rindels
Chronic trouble with DMV virtual lines
Nevada DMV officials say they're looking for a new contractor to handle their virtual line system after persistent problems with the existing provider that are preventing them from getting accurate reports about how long customers are waiting.
DMV Director Terri Albertson told the Nevada Board of Examiners on Tuesday that her agency has had trouble "from day one" with the current contractor who's providing a queuing system that handles walk-ins. The agency is preparing a request for bids to find a replacement and hopes to get a new company up and running in Reno on a six-month pilot program basis even before the current contract ends in December 2018.
But DMV officials say they've received unanimously positive feedback about another line-management technology -- the online appointment system.
DMV's discussion about wait times came as the board approved a contract for a no-cost partnership between the state and AAA, which will allow Nevadans to get registration and titling services at some or all of the 12 AAA offices in the state rather than going to a DMV office.
— Michelle Rindels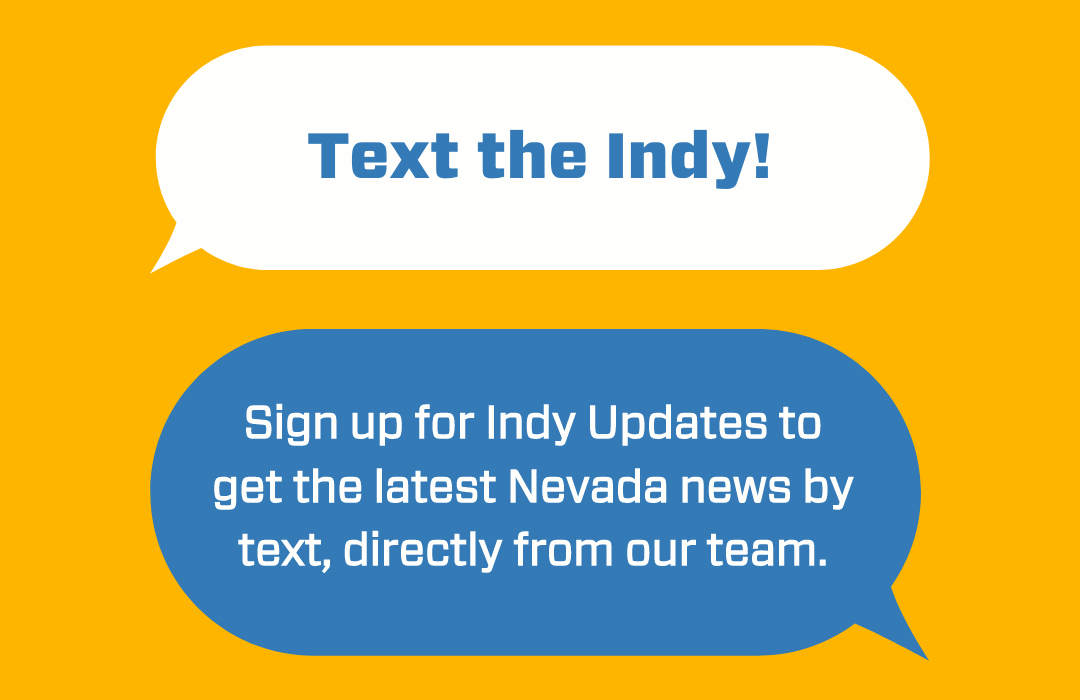 Featured Videos
Comment Policy (updated 4/20/2021): Please keep your comments civil. We reserve the right to delete comments or ban users who engage in personal attacks, use an excess of profanity, make verifiably false statements or are otherwise nasty. Comments that contain links must be approved by admin.