About Last Week: School stages 'No One Eats Alone' day, candidates open Reno offices, ACLU reminds that students have walkout rights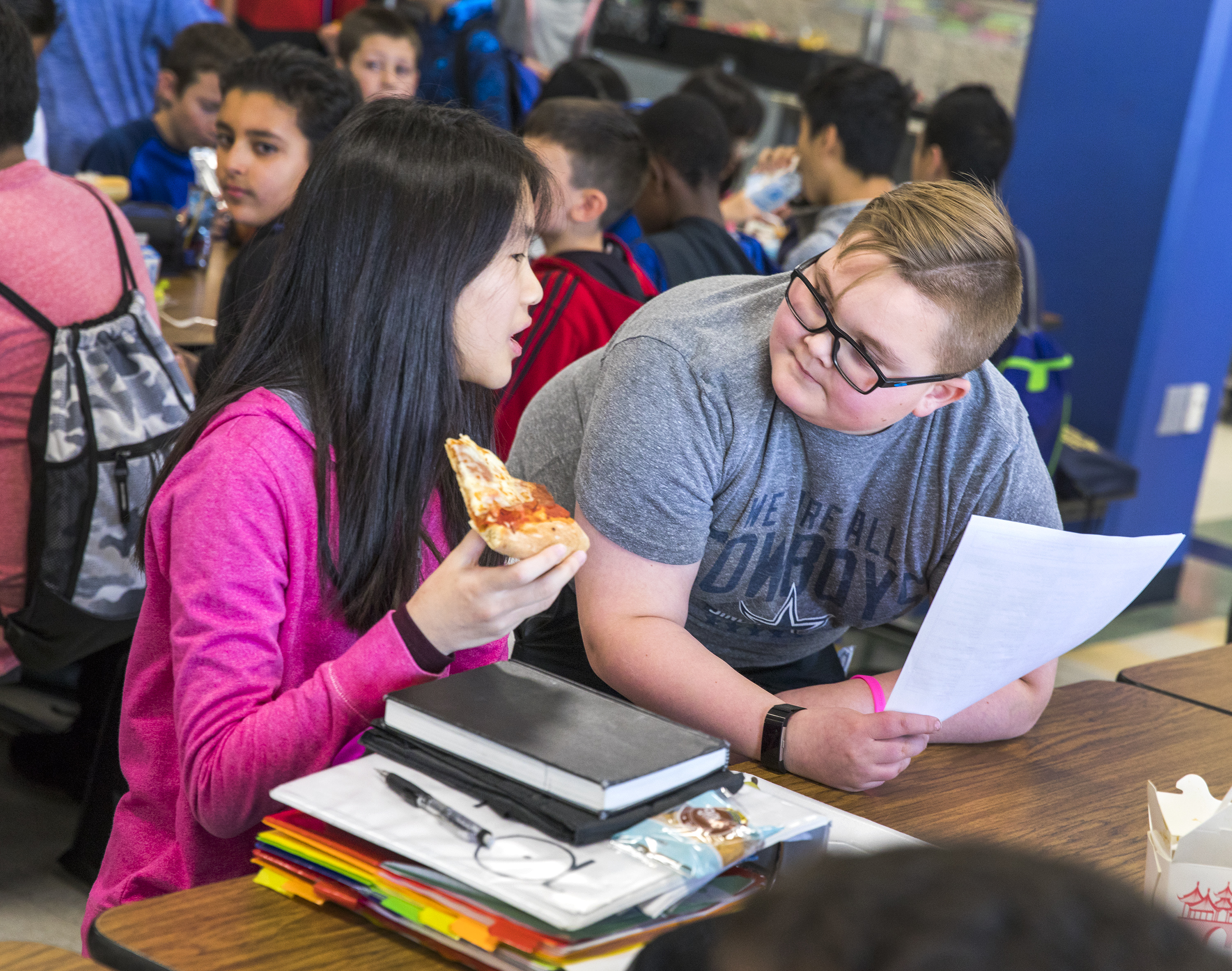 Editor's note: Seven days. Never enough hours.
Stacks of paperwork at the office and piles of laundry at home. It's a never-ending cycle, which makes it difficult to stay on top of the endless news nuggets flowing from the White House, state capital, local government and business community. We get it — and we're in the news business.
Enter "About Last Week." This is our way of bringing news-hungry but time-strapped readers up to speed on happenings that may have flown under the radar. Our promise: We'll keep it brief.
Our hope: You'll read (or skim) and keep checking back every Monday.
So, without further ado, here are some noteworthy things that happened in Nevada last week.
A new friend a day could keep school violence at bay
While some students are organizing walkouts and penning letters to politicians, others are spreading kindness to curb school violence.
Inside the Canarelli Middle School cafeteria on Friday, balloons decorated tables as did papers with questions such as "Do you like ice cream or popsicles?" and "Netflix or YouTube?"
The answers didn't matter, but the random conversations did. They were part of the "No One Eats Alone Day," a campaign designed to eliminate social isolation by encouraging students to eat lunch with new peers. Education officials say it's a situation that can deteriorate self confidence, breed loneliness and lead to bullying and community violence.
"We need to teach kids how to be proactive," Principal Monica Lang said. "This is a kid-friendly way to do it."
Sixth-grader Nicholas Velardo helped organize the lunchtime event and said he hopes it becomes routine. After all, he once sat at a table reserved for students with peanut allergies simply because he had nowhere else to go. He doesn't have a peanut allergy.
"There are a lot of kids who are isolated and the kids who are isolated don't have many friends," he said. "They get picked on."
Velardo said his social situation has "gotten way better," but he doesn't want other students to experience that same feeling, which is why he spent Friday wandering around the cafeteria asking peers if they were sitting somewhere new and helping guide conversations. The 11-year-old said he thinks school shootings may decrease if students work toward being more inclusive.
"These are the kids who are sad," he said, referring to people who carry out school shootings. "They have no one to depend on."
The SilverSummit Healthplan sponsored the event and plans to bring it to several other Las Vegas-area middle schools. A national nonprofit called Beyond Differences started the campaign and expects the student-led lunchtime event to occur in more than 2,000 schools this year.
— Jackie Valley
Community health center in Elko seeks uptick in patients in wake of cardiologist indictment
Elko's federally qualified health center has seen an increase in patients since a local cardiologist was arrested in connection with a federal opioid case.
Dr. Devendra Patel, who ran Northeastern Nevada Cardiology, was arrested in December on 39 charges of unlawful distribution of prescription opioids and Medicare and Medicaid fraud. Since then, the Elko Family Medical & Dental Center has been seeing more patients who self-report that Patel was their previous doctor, according Terri Clark, director of operations for Northern Nevada for Nevada Health Centers, which operates the Elko clinic and more than a dozen others across the state.
"We've seen a moderate increase in patients since Dr. Patel's practice closed," Clark said.
However, it's not clear to what extent the uptick in patient volume is attributable to the closure of Patel's practice. Clark said that the health center has also recently increased marketing in the area, which could also be partially responsible for the increase number of patients.
Nearly two-thirds of the patients the clinic saw in January were either on Medicare or Medicaid, as the clinic is one of the only practices in the town that accepts both. Medicaid patients represented 40 percent of the clinic's patients in January, with Medicare at 25 percent and private insurance at 17 percent.
— Megan Messerly
Tarkanian, Giunchigliani open Reno campaign offices
Two Southern Nevada candidates are opening up Reno-based campaign offices as filing comes to a close and primary elections heat up.
Danny Tarkanian, who is challenging Sen. Dean Heller in a Republican primary, is scheduled to open his Reno office on Tuesday evening, with the candidate scheduled to appear for a meet-and-greet. In a nod to Tarkanian's support of the president, his Southern Nevada campaign office is located at the former Nevada headquarters of Donald Trump's 2016 campaign.
Clark County Commissioner Chris Giunchigliani, who is challenging fellow Commissioner Steve Sisolak in the Democratic primary for governor, is planning to cap off a four-day tour of 11 counties with the opening of a campaign office in Reno on Monday. Her campaign said Giunchigliani planned to "meet with business owners, hold roundtables on education, healthcare and economic development, tour a renewable energy facility, knock on doors of voters, attend meet and greets at local diners and open the first HQ of her campaign."
— Riley Snyder
ACLU warns principals about student rights to protest over guns
Ahead of walkouts expected at schools nationwide on Wednesday in protest over guns, the ACLU of Nevada sent a letter to school administrators reminding them that youth don't "shed their constitutional rights to freedom of speech and expression at the school house gate."
ACLU lawyers Amy Rose and Holly Welborn warned that it's unconstitutional to punish students for walking out unless there's evidence of a "material" or "substantial" disruption on campus. Some principals are already working to ensure orderly protests, such as scheduling 17 laps around the school in honor of the victims of the Parkland, FL, shooting, or placing 17 desks in a central location at their school, the letter said.
Schools also may not punish students more harshly for skipping class to protest than for missing class for any other reason. The ACLU said it had received reports that some administrators were threatening to withhold honors diplomas, remove students from athletic teams or suspend them. Such punishments exceed what's allowed by the Constitution or state law, the ACLU said, and it plans to investigate such threats.
— Michelle Rindels
Latino groups, including conservatives, ask Congress for DREAMer fix in omnibus
Leaders of 10 Latino groups, including several prominent conservative organizations, are sending a letter Monday to Republican and Democratic leaders in the House and Senate to call for a bipartisan compromise that would offer permanent legal status to DREAMers.
The leaders of the coalition are calling Congress to approve the permanent solution as part of the "omnibus," or final, comprehensive spending bill for the 2018 fiscal year, and not as a separate piece of legislation.
Member of the coalition, including the Libre Initiative, Hispanic Leadership Fund, National Hispanic Leadership Conference and League of United Latin American Citizens (LULAC), noted in the letter that the March 5 deadline for a DREAMer solution had passed and there still hasn't been legislative action to resolve the situation for the young immigrants.
"Although proposals have been advanced to provide temporary or renewable protections, or to address status through unilateral executive action, these measures are inadequate," the letter said. "They can be revoked, canceled, or struck down through court decisions. Only permanent statutory action by Congress can allow the Dreamers, their families, and their communities to plan for the future."
"We are hopeful that you will incorporate Dreamer protections into the omnibus funding bill that is expected to pass Congress in the next few weeks," the letter concluded.
According to the group United We Dream, an average of 122 DACA beneficiaries have been losing their protections each day since the Trump administration ended it in September.
— Luz Gray
Steve Sisolak

 and 

Chris Giunchigliani

 have donated to The Nevada Independent. You can see a full list of donors here.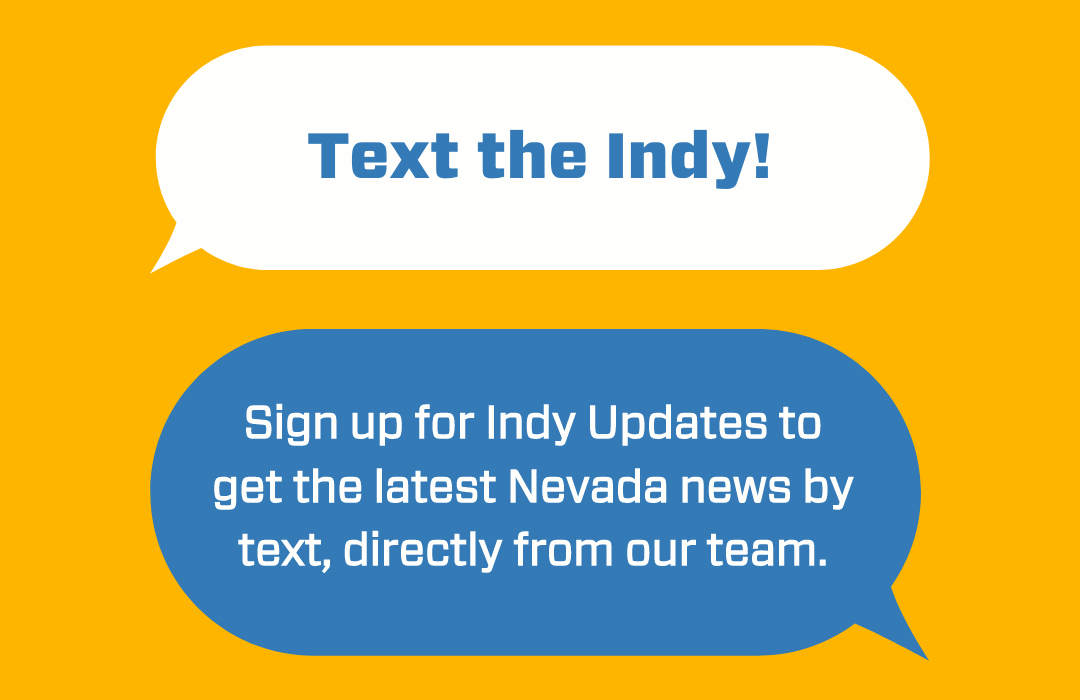 Featured Videos
Comment Policy (updated 4/20/2021): Please keep your comments civil. We reserve the right to delete comments or ban users who engage in personal attacks, use an excess of profanity, make verifiably false statements or are otherwise nasty. Comments that contain links must be approved by admin.