About one-third of federal COVID relief funds for Clark County schools spent or committed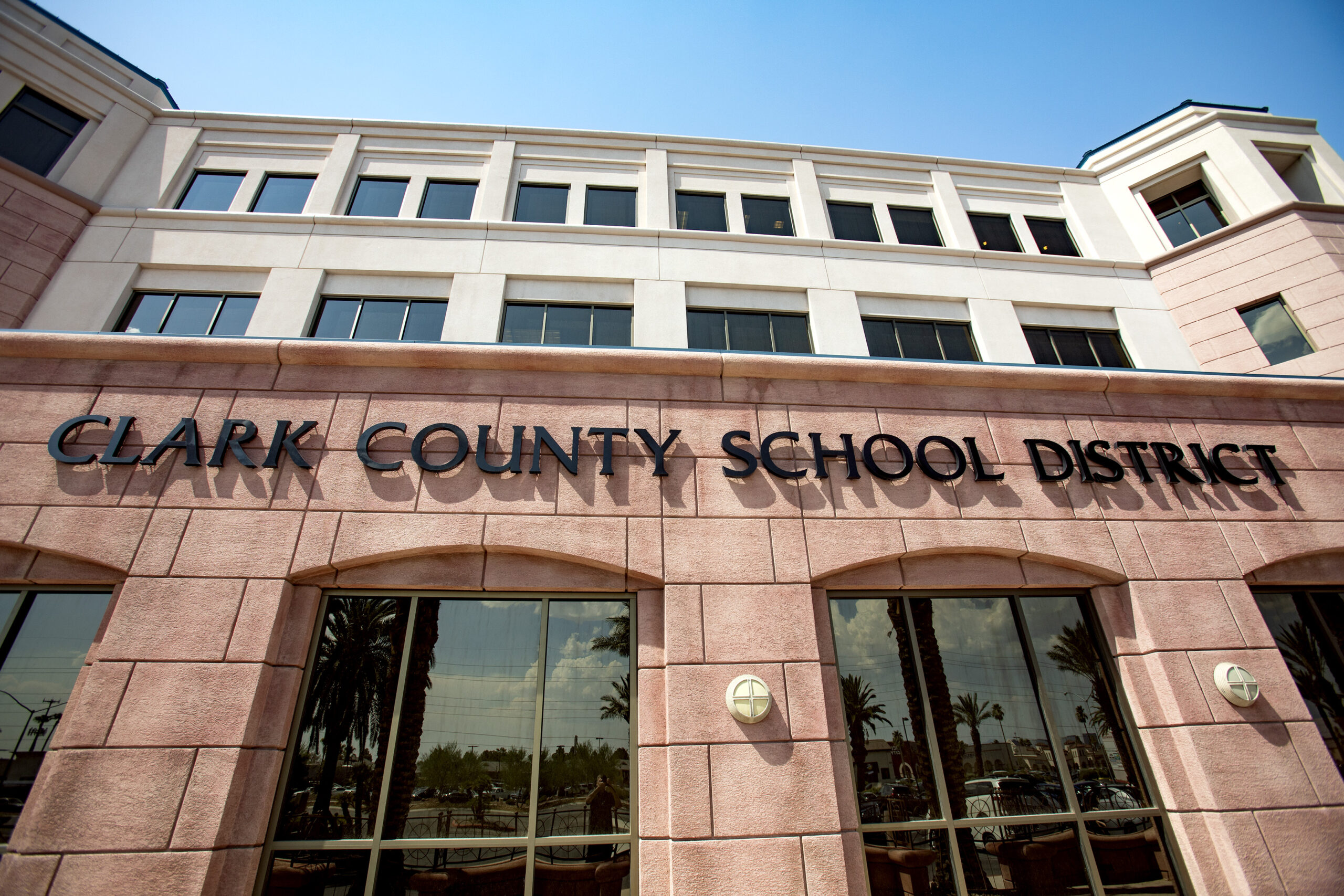 The Clark County School District is about a third of the way through spending or committing its nearly $778 million in federal pandemic relief assistance.
During a board meeting last Thursday, district officials presented an annual report on use of the American Rescue Plan Elementary and Secondary School Emergency Relief Act (ARP ESSER III) funding it was awarded last year.
As the largest federal relief and recovery investment in history, the financial windfall for school districts across the country has been significant — allowing them to afford resources once thought impossible while addressing the pandemic's profound effect on students. But the large infusion of federal funds has sparked questions about whether school districts are spending the money properly — hence the Clark County School District's attempt to be transparent.
The Clark County School District is further along in spending its ESSER III funding than the Washoe County School District, the state's second-largest school district, according to data collected by Edunomics, an education finance group at Georgetown University. But other smaller Nevada school districts such as ones in Elko, Lander and Storey counties, which received less ESSER III funds than Clark, have already spent more than half of their money.
The report shows the Clark County School District has spent or committed $255 million in five areas: student success; teachers, principals and staff; continued COVID-19 mitigation and response; parent and community support; and balanced governance and leadership. The majority of that $255 million has been allocated to efforts centered on helping its 300,0000 students recover academically, socially and emotionally from the effects of the COVID-19 pandemic.
Those student investments include $204 million on classroom technology such as Chromebook laptops, iPads and interactive flat panels; $74 million to offer summer learning opportunities to students this and possibly next summer; about $28 million for mental health resources provided by district partners such as Hazel Health; and a $4.3 million initiative to help teachers earn a master's degree in English Language Learning (ELL) at no cost to them, so they can better serve students who are learning English in school.
The ESSER funds have also made it possible for the district to purchase new science instructional materials, such as textbooks and lab equipment, for students in kindergarten through eighth grade. The district is also in the process of getting approval from the Nevada Department of Education to purchase new English Language Arts instructional materials. The projected costs for those instructional materials is more than $153 million.
"We know that from research, in order to accelerate learning, which is what we need to do, students have to have equitable access to high-quality instructional materials," said Kellie Kowal-Paul, the district's chief strategy officer, during an interview. "This is an area that we have not been able to fund in the past."
The district's focus on students comes as test scores released late last month by the National Assessment of Educational Progress show a nationwide decline in math and reading skills among fourth- and eighth-graders since 2019, the last time the national standardized test was administered.
Nevada was not immune. Nevada students' average scores for fourth- and eighth-grade math fell below both the national average and the state's 2019 results. Nevada also saw drops in its average reading scores among fourth- and eighth-graders, but its eighth-grade average reading score was on par with the national average.
Meanwhile, the Clark County School District's average math and reading scores for fourth- and eighth-grade students were not too far behind average scores of other large, urban school districts serving a similar student population. Still, the data does show drops in math proficiency for those grade levels. Fourth-graders' reading skills also fell. But the reading proficiency rate among eighth-graders, 27 percent, held steady from 2019.
"With this year's NAEP data, we see some encouraging results; however, the reality is these numbers serve as a roadmap for the investments we need to make with the remaining COVID funding," Clark County Superintendent Jesus Jara said in a press release last week.
In addition to student-focused projects, the district is investing nearly $95 million of federal funds to bolster its workforce by recruiting, retaining and developing teachers, administrators and staff. The lion's share of those funds is being used for retention bonuses for all existing, full-time employees. Other projects include efforts to grow the district's teacher pipeline such as $6.7 million for programs that provide participants with an alternative and accelerated pathway to become a fully licensed teacher.
Less than 10 percent of the $255 million the district has spent or committed so far is dedicated to projects centered on COVID-19 mitigation, parent and community support and balanced governance and leadership projects. Kowal-Paul said the district is developing a dashboard to give the community easy access to district data in areas such as student assessments as part of its commitment to transparency and accountability.
In that same vein, the district is allocating $332,000 to monitor implementation of the projects funded by the ESSER III money, and ensure the funds are being spent appropriately.
The district has until Sept. 30, 2024, to spend the rest of the $777 million or obligate the funds by signing a purchasing order or contract for an expense.
Vicki Kreidel, a Clark County educator and president of the National Education Association of Southern Nevada teacher union, urged the district to consider putting more ESSER funds toward students' mental health needs as a way to address negative student behaviors.
"I'm begging you to use some of that money to support our students' mental health, social-emotional well being," she said. "This is something that has to be addressed before we have another Eldorado."
Kreidel was referring to an incident last spring where an Eldorado High School staff member was beaten and sexually assaulted by a student. The event triggered protests calling on the district to address school safety concerns, and led to the district taking tougher actions against school violence and implementing additional safety measures at schools such as single points-of-entry.
Though district leaders expressed hope about the impact of these investments, they also shared concerns about what will happen when the ESSER III funds run out. Once that happens, Kowal-Paul said the district may need to tap into its general fund, individual school budgets or even ask for additional state funding to keep some of these projects going, if the district and individual school sites decide they are worth continuing.
In addition to the $777 million, the district also received nearly $90 million and $346 million from two previous federal COVID-19 relief packages, ESSER I and ESSER II, respectively. The district had until the end of September to spend or obligate the ESSER I funds, though it's unclear if it met this deadline. The annual report didn't provide updates about the district's progress spending ESSER I and ESSER II funds. The district's communication team did not respond to requests for updates.
The obligation deadline for the ESSER II funds is less than a year away, Sept. 30, 2023.
The Nevada Independent is raising $200,000 by Dec. 31 to support coverage of the 2024 election.
Tax-deductible donations from readers like you fund this critical work.
If you give today,your donation will be matched dollar-for-dollar.
Give + Get Matched
Featured Videos