ACLU, nonprofit sue over Nevada Medicaid ban on abortion coverage
The lawsuit argues the ban is a violation of the Equal Rights Amendment adopted by Nevada voters last year.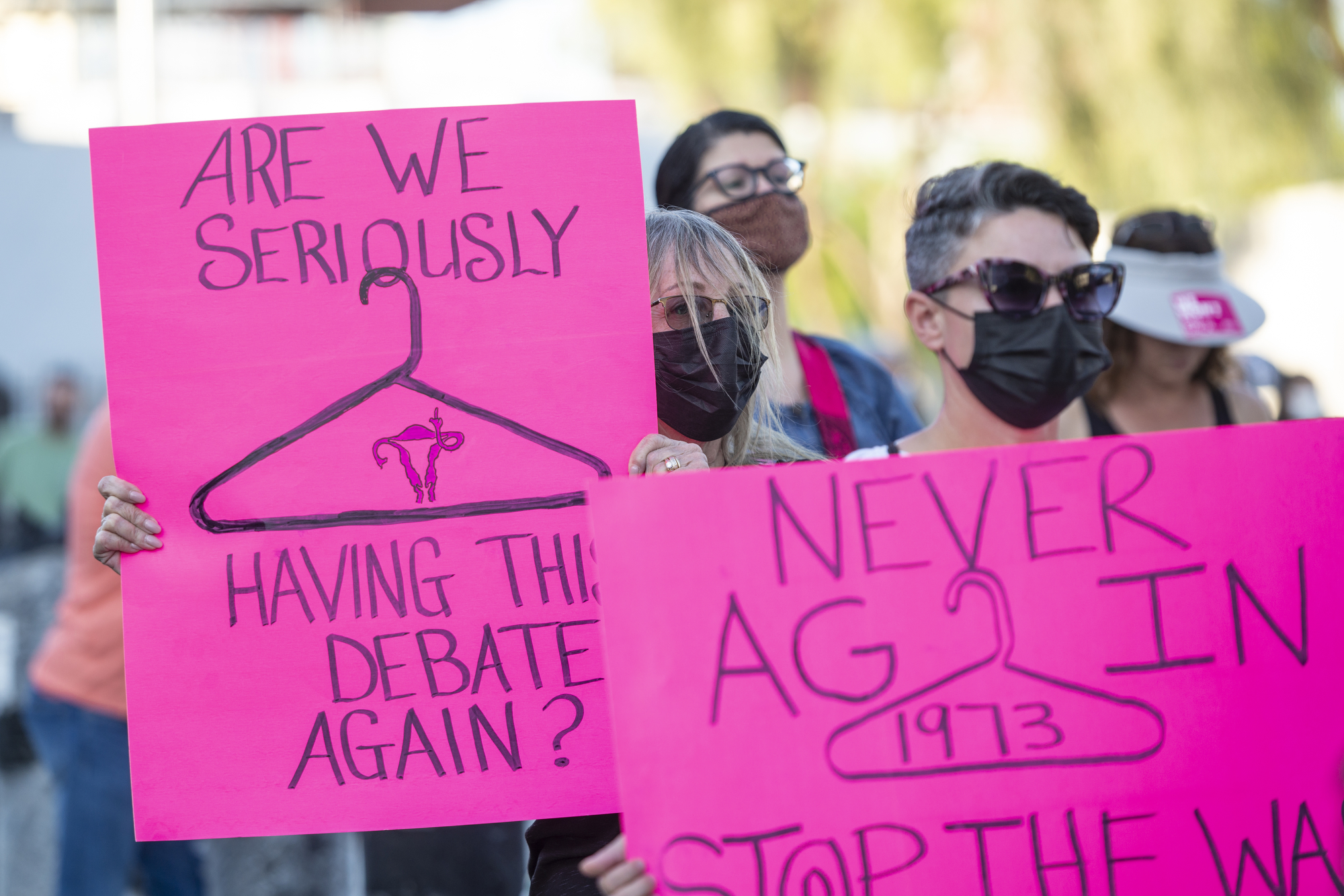 The American Civil Liberties Union (ACLU) of Nevada has filed a lawsuit on behalf of Silver State Hope Fund seeking to reverse the state's ban on Medicaid coverage for abortions.
Attorneys for the ACLU of Nevada argue the state's prohibition on Medicaid coverage for abortion constitutes sex-based discrimination for care and is a violation of Nevada's Equal Rights Amendment, which voters adopted into the state constitution last year. The lawsuit was filed Monday in Clark County District Court.
The state's Equal Rights Amendment, which passed with support from 59 percent of voters in the 2022 election, guarantees equality under the law regardless of race, color, creed, sex, sexual orientation, gender identity or expression, age, disability, ancestry or national origin.
In a Tuesday press release announcing the lawsuit, the ACLU of Nevada described Medicaid's exclusion for abortion coverage as a blockade to clients of Silver State Hope Fund who "cannot get full coverage for their reproductive health care needs." The Nevada-based nonprofit, established in 2013, provides financial assistance to Nevadans or those traveling to the state seeking abortion care.
"For too long, women and people who need access to abortion have been denied coverage just because they get their insurance from the state's Medicaid program," Erin Bilbray-Kohn, vice president and acting executive director of the Silver State Hope Fund, said in a statement. "Nevada's Medicaid policy has forced organizations like Silver State Hope Fund to step in where the state has failed to provide funding to pregnant Nevadans to cover abortion-related costs."
Medicaid is a federal health insurance program that funds health coverage for low-income families, qualified pregnant women and children and certain individuals with disabilities. Costs for the program are shared between the federal government and state, which is responsible for roughly one-quarter of Medicaid spending.
As of May 2023, more than 950,000 people in Nevada are enrolled in Medicaid or the Children's Health Insurance Program.
Instructions from Nevada Medicaid on abortion policy billing states that "abortion services are covered only for pregnancy resulting from rape or incest or if the procedure is necessary to save the life of the mother." That information was last updated in July 2022 — one month after the U.S. Supreme Court overturned the landmark case Roe v. Wade that provided protections for abortion nationally for nearly five decades.
Although the Hyde Amendment, a federal legislative provision first enacted in 1977, bars the use of federal funds for abortions except in cases of rape, incest, or when a person's life is at risk, it does not prevent state funds from being used to cover abortion services.
Abortion has remained legal in Nevada up through 24 weeks of pregnancy because of a 1990 referendum approved by nearly two-thirds of Nevada voters.
A spokesperson for the Department of Health and Human Services said Tuesday the department does not comment on pending litigation. The agency's Division of Health Care Financing and Policy oversees the state's Medicaid program. A spokesperson for the governor's office also said they would not comment on pending litigation.
"At a time in our nation's history when people in many states no longer have access to abortion after Roe v. Wade was overturned, it is even more important that states like Nevada protect abortion access and remove unnecessary barriers to abortion care," Rebecca Chan, staff attorney with the ACLU Reproductive Freedom Project, said in a statement.
In filings in the Clark County District Court, ACLU of Nevada attorneys argued the coverage ban violates the state Equal Rights Amendment "by denying coverage for abortion … while imposing no such carve-outs on medical care specific to people who cannot become pregnant," serving to reinforce "inequalities on account of capacity for pregnancy."
During hearings on the proposed Equal Rights Amendment in 2021, opponents of the resolution expressed concerns that it would allow for taxpayer-funded abortions based on the argument that any restrictions on abortions would be considered unconstitutional under the amendment.
The lawsuit highlights that 17 other states, including two Nevada neighbors, California and Oregon, provide Medicaid enrollees with coverage for abortion.
Attorneys for the ACLU of Nevada are asking the court to "order that abortion care is eligible for reimbursement under the Nevada Medicaid program."
"We are going to court to ensure that all Nevadans, regardless of their income, have access to abortion and to ensure that the promises of Nevada's ERA are fulfilled," Chan said.
Update: Aug. 29, 2023, 4:47 p.m. This article was updated to reflect statements from the Department of Health and Human Services and governor's office.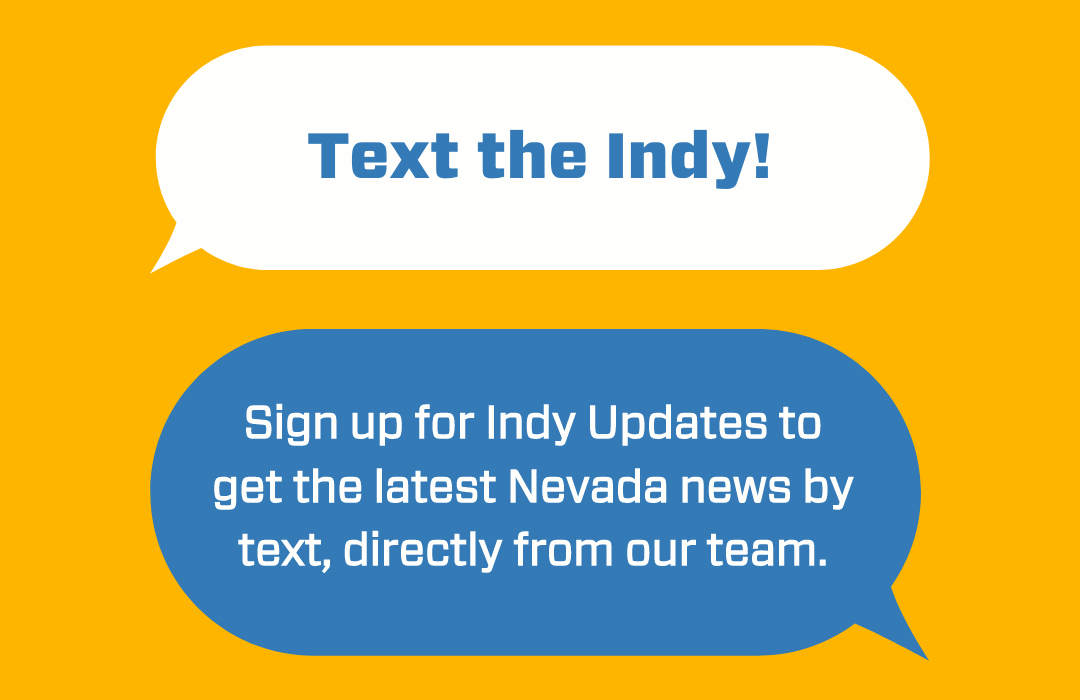 Featured Videos