Activists want policymakers to reimagine unemployment program, which typically serves only a fraction of the jobless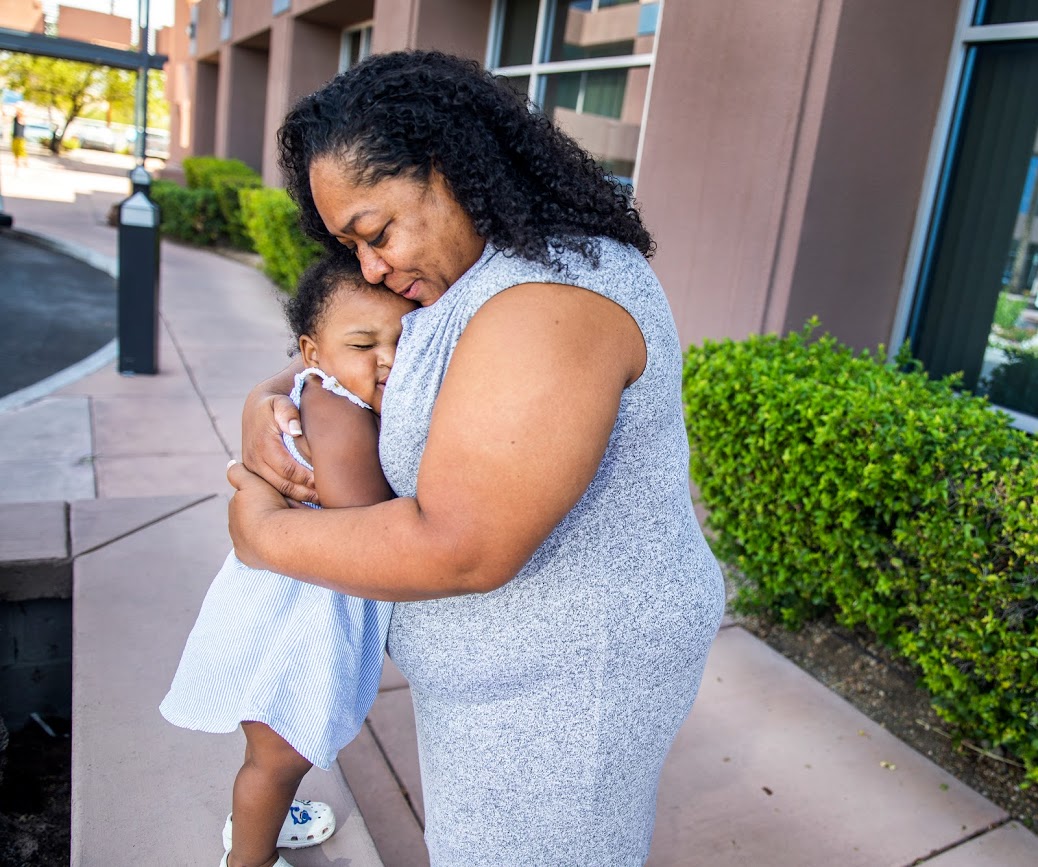 Las Vegas resident Kyla Mason says she's constantly applying for jobs.
But in spite of her bachelor's degree in criminal justice and time spent working for the state in health and human services, the 40-year-old mother of four says she's not getting calls back when she throws her hat in the ring for state or county job openings that align with her experience.
She hasn't been able to pay her bills in full and on time since the end of 2019, when she took a leave from her job to have a baby and attend to her daughter's subsequent health issues.
"Unemployment is not something that you just want to sit on and be content with, because it's not an amount that you can be content with. You're constantly stressed, you're constantly worried because there's not enough money," she said in an interview. "It's selfish to think as if 'you're just sitting on your butt, you're not doing anything.'"
Mason's experience is one of the reasons advocates are calling on policymakers to reimagine the unemployment system. In a new report, the left-leaning Economic Policy Institute (EPI) is calling for setting minimum federal standards to replace wildly divergent levels of benefits from state to state, tying the term of benefits programs to the economic conditions on the ground instead of relying on Congress and expanding eligibility in a system with a long list of reasons for rejecting people. 
EPI say state-level unemployment programs are obsolete and riddled with exclusions. Absent federal intervention that temporarily expanded eligibility during the pandemic, less than one-third of jobless people in the U.S. received unemployment benefits in 2019.
One of those who fell through a loophole is North Las Vegas resident Tina Lugo, who worked as an office manager for a church but became unemployed when the church — unable to find a pastor after another pastor died — closed its office. Because churches are exempt from unemployment taxes, their employees traditionally have not been eligible for benefits.
"I understand they have rules in place because people just take advantage of the system, but sometimes maybe it needs to be on a case by case basis," said Lugo, 56, who has been searching for a job since December 2019.
Advocates also are pushing back on the narrative that unemployment benefits are too generous, prompting people to collect for extended periods and creating hiring shortages for businesses. Republican governors who align with that thinking have withdrawn their states from expanded and extended benefit programs before their September expiration date, although Nevada officials say they don't intend to follow suit.
Many beneficiaries counter that the onus should be on employers to improve working conditions.
"We want to grow in our aptitude, talents, and skills, and use them as they should be used—to make a reasonable living," Georgia resident Sharon Shelton Corpening wrote in a foreword to the report. "Instead, we are being asked to accept a form of financial abuse by accepting work that traps us in a cycle of poverty and stagnation. So, we are pushing back. It's that simple."
Increasing benefits
The think tank is first calling for raising benefit amounts. While the federal government has provided temporary add-ons during the pandemic to boost the pay rate — the Federal Pandemic Unemployment Compensation program adds an extra $300 per week — the average weekly benefit in Nevada when the bonus is not in place is $355.
Many states are much lower. In Mississippi, the average benefit is $193 a week, which amounts to less than $800 a month.
Unemployment insurance (UI) is a state-directed program with base benefits supported through taxes on employers at rates determined by the state. States that want to lower taxes on businesses can do so by reducing the amount of benefits paid or by reducing the maximum duration of benefits (in Nevada, base benefits last for 26 weeks, while some states were as low as 12 weeks before the pandemic).
"States compete in a race to the bottom in UI taxes just as globally there is a race to the bottom for corporate taxes generally," report authors wrote. "The pressure to keep UI taxes low contributes to a climate in which states with depleted UI coffers slash their way to budget balance by shortening the duration of benefits, tightening eligibility, and (less visibly, but no less damagingly) underinvesting in UI system infrastructure."
Elisa Cafferata, administrator of the Nevada Department of Employment, Training and Rehabilitation (DETR), said Nevada headed into the pandemic with a robust trust fund from which to pay benefits. Unlike other states, Nevada did not begin borrowing from the federal government until the end of 2020, and has not attempted to scale back its benefits to try to preserve the depleted trust fund.
"We never talked about reducing benefit weeks or benefit amounts. I mean, that just wasn't even something we considered," she said. "I think we've seen for a while a real commitment to helping people get back on their feet."
The EPI is also proposing a longer duration for benefits. The report calls for a national minimum of 30 weeks of benefit eligibility at times when unemployment is below 5 percent, and raising that ceiling for each additional percentage point of unemployment, up to 98 weeks when the rate hits 10 percent. The 30 weeks matches the maximum in Massachusetts, which has the longest-lasting jobless benefits.
Adding more automatic triggers for extending benefits would make the benefits more responsive to actual economic conditions — instead of heavily depending on political conditions — and reduce individual and macroeconomic hardship, authors say.
Nevada officials have often pointed to inaction in Washington, D.C. for disrupting benefit delivery. Most notably, delays in Congress and in the president signing legislation just after Christmas forced the state to temporarily shut down federally funded benefits programs and touched off major delays in restarting the flow.
"If you tied that to what's your unemployment rate, then you get these federal dollars? That is much more of a help to getting people back into the workforce, than ... 'how long does the political will last?'" Cafferata said. "Then states can ... much more easily plan."
Widening eligibility
Advocates also want to see a larger group of people considered eligible for benefits. As it stands, claimants must demonstrate monetary eligibility (meaning they made enough wages in a "base period") and nonmonetary eligibility (meaning they separated from their job for a qualifying reason).
While the requirements are meant to ensure people were actually employed before they entered a period of unemployment, the EPI argues that the monetary eligibility rules are too restrictive, precluding workers who have low-wage jobs and are assigned volatile work schedules with insufficient hours to meet the minimums. The group wants to see benefit eligibility determined by the number of hours worked across the base period and at any number of employers — not just a wage amount.
Cafferata said she understands the EPI's goal of covering more people, but says an hours-worked arrangement could be complicated to document and could slow down the process of approving benefits during a crisis.
"To the extent it proposes things that could be automated, and easily executed? Awesome," she said. "To the extent it makes it even more complicated to figure out if somebody is qualified … that's not going to help in the next disaster."
EPI authors also take issue with non-monetary eligibility rules, saying they should include a larger group of people. Because unemployment is targeted to people who were laid off through no fault of their own, as opposed to those who quit or were fired for poor performance, claimants must report a valid reason for separation.
EPI officials say the rules exclude people who may have another compelling reason for leaving a job, such as losing child care or escaping a domestic violence situation.
They also are critical of the state unemployment systems for reaching a relatively low share of jobless workers. Before the COVID-19 pandemic, the national recipiency rate — the share of jobless workers who are claiming benefits — was 28 percent and had been dropping for two decades.
In Nevada, the recipiency rate was slightly higher, at 30 percent in 2019, according to the U.S. Department of Labor.
Experts cite several reasons for the fact that the majority of unemployed people do not receive unemployment benefits. Workers might not be able to find a job within the duration of their benefits, and some states have lowered the maximum duration to as low as 12 weeks in normal times. Potential claimants might be unaware of the program or their eligibility, have a job that does not qualify, get stuck on the technical hurdles of online filing systems or not fulfill a work search requirement.
While the Pandemic Unemployment Assistance (PUA) program expanded benefits to millions of Americans who would otherwise be ineligible for traditional unemployment, the program is temporary, but report authors want to see some of its features live on through other initiatives. Those include a job seeker's allowance — what EPI describes as a "modest weekly stipend" for active job seekers 16 and older — to capture temporary workers, new entrants to the labor force, undocumented workers, seasonal workers and the self-employed who don't typically qualify for the benefits.
"I think what this pandemic really highlighted is that … a lot of folks didn't really know a whole lot about unemployment before this," Cafferata said. "It really isn't helping as many people, as we always assumed that this program helped. But you definitely would have to change the rules at the federal level … to make it more expansive."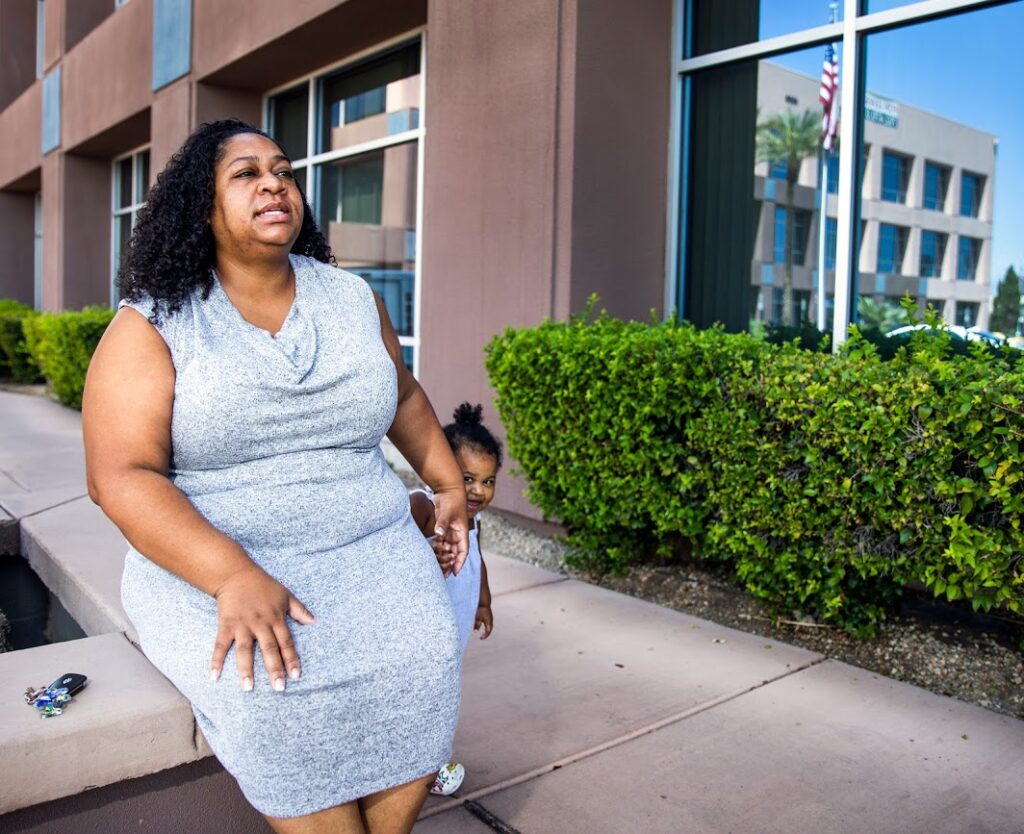 Impending benefits cliff
For now, Mason says she's worried that she won't find a job by Labor Day, when federal programs providing the lion's share of benefits to Nevadans are set to expire. But she doesn't want to settle for a position that pays below what she believes she deserves, or that would require her to take on multiple jobs.
"We just can't take any old job, we have to take a job that's able to keep us afloat," she said. "Ninety percent of people have children, have other mouths to feed. There's no way that you can properly parent and work two, three jobs just to make the income of one job, and you're stressed out, you're burning yourself out."
Mason said Nevada is just not ready to turn off unemployment benefits, even though President Joe Biden suggested last month that it "makes sense" that the $300 add-on would lapse in September.
Lugo, who said she has had about a dozen interviews for jobs during her period of unemployment, said she is repeatedly told she is not qualified in spite of more than 20 years of administrative experience. Her husband secured a second job to help cover the financial hit the family has taken.
"Without my faith I think I would feel 100 percent defeated," she said. "When people say the economy is recovering I wonder where they get their information."
Cafferata also is concerned about that sudden stop based on how slowly people are leaving the unemployment rolls.
"We're getting very close in any case, and we still have almost 8 percent unemployment in Nevada," Cafferata said. "So we definitely have families and individuals that still definitely need these benefits. And in some cases, they're going to expire before they have found new jobs again."
At a forum hosted last week by progressive advocacy group Make the Road Nevada, activists pushed for leveraging the experience of the pandemic to make dramatic changes to the structure of the unemployment program, but also for more immediate action to address areas of the economy that have been slower to recover.
"We're getting bad coverage about being lazy and not wanting to go back to work when I don't even know a person in my circle of contacts that sits in this place," said Marianne LeBlanc, who is president of the Live Events Coalition and experienced sudden unemployment during COVID-related shutdowns. "If we're not back, we're not back, and support needs to continue and be there."
Updated at 11:56 a.m. on July 6, 2021 to reflect that Nevada began borrowing from the federal government in late 2020.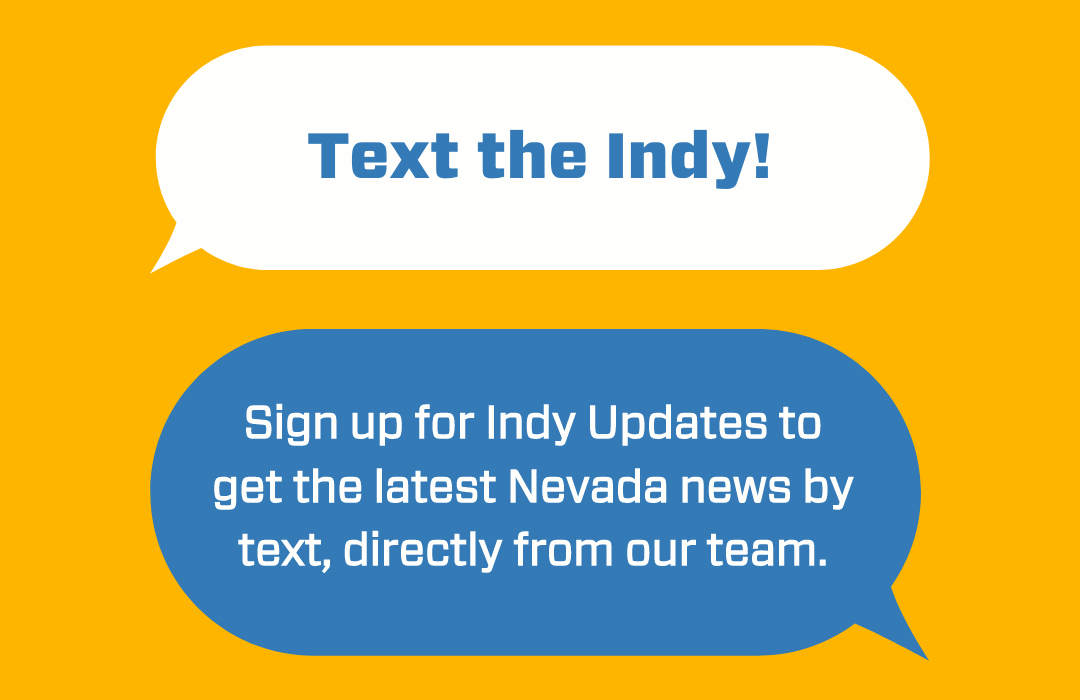 Featured Videos