Advocates win a lawsuit to remove cannabis from the Schedule 1 drug list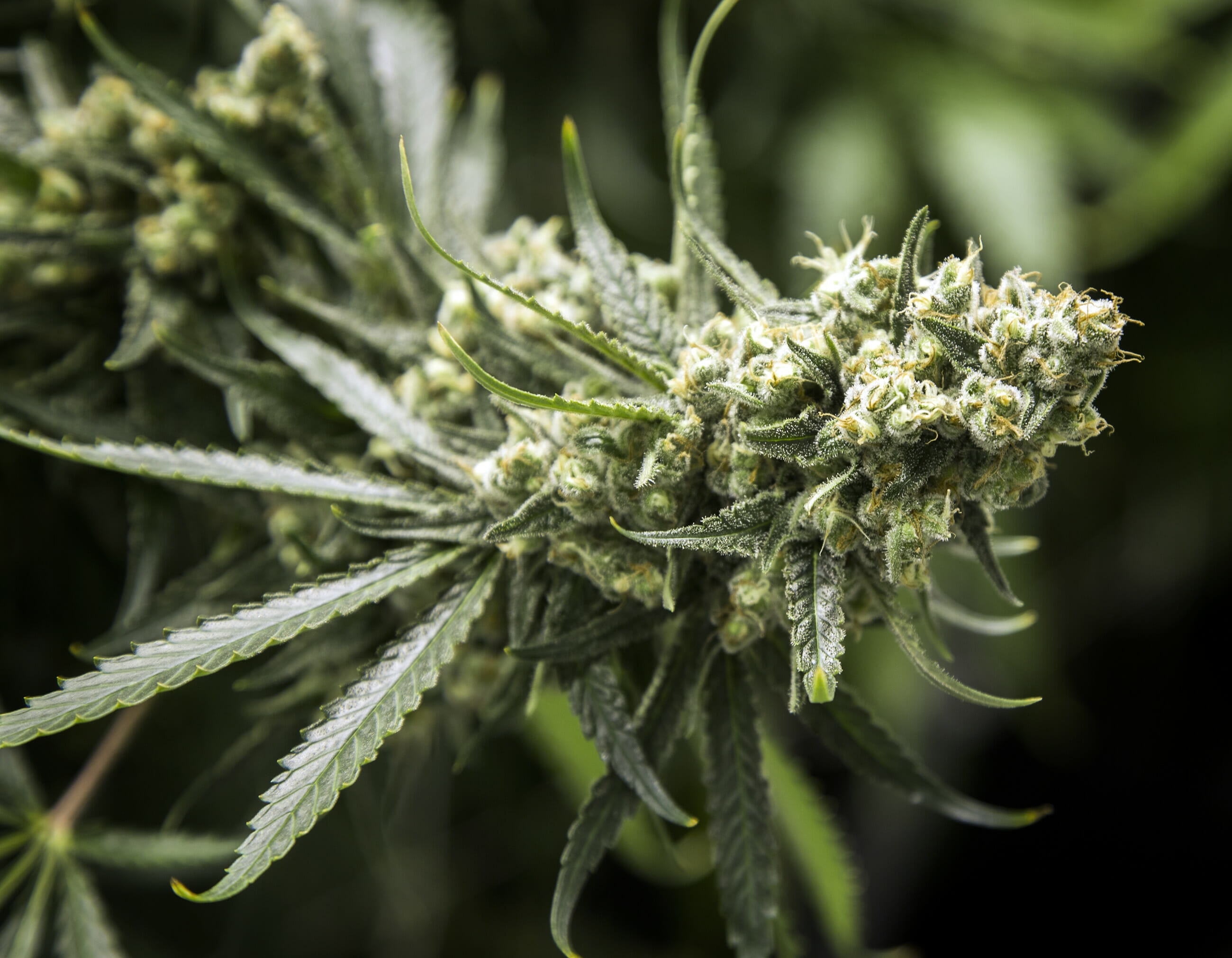 After more than two decades of violating state law, the Nevada Board of Pharmacy must remove cannabis from a list of controlled substances deemed to be highly abused, a Clark County District Court judge ruled on Wednesday.
The order followed a lawsuit brought forward in April by the Cannabis, Equity and Inclusion Community (CEIC) on behalf of Antoine Poole, a Las Vegas resident who was convicted of felony possession of a controlled substance for marijuana in 2017. The conviction occurred the same year recreational marijuana use became legal in Nevada.
According to the federal Drug Enforcement Agency (DEA), substances are classified as Schedule 1 if they have no "accepted medical value and have a high potential for abuse." But Nevada voters legalized medical cannabis use in 2000, and another ballot question led to the legalization of recreational cannabis in 2017.
In July, Clark County District Court Judge Joe Hardy had denied the Board of Pharmacy motion that attempted to dismiss the case.
In Clark County District Court on Wednesday, state pharmaceutical leaders argued that the standard use of cannabis is not medical and so they continue to uphold its designation as a Schedule 1 controlled substance.
The board's attorneys argued that the will of the voters was upheld because the ballot measure did not ask to reschedule marijuana and that scheduling is determined federally by the 1970 Controlled Substances Act. They said the state's position is also determined by "relevant authorities and experts" in the United States, such as the Food and Drug Administration, along with various medical and psychiatric organizations who say cannabis has no medical value.
Ultimately, Hardy rejected their arguments and ruled in favor of the plaintiffs.
"Cannabis as Schedule 1 is in conflict with Nevada law," Hardy said Wednesday at a hearing.
The judge said the medical value of cannabis is "enshrined" in Nevada law.
A'Esha Goins, founder of CEIC and chair of the Nevada Cannabis Advisory Commission's Social Equity, Diversity and Inclusion Subcommittee, said the ruling sounded like freedom.
"It says to me that, the people that I advocate for — the people that look like me and my family — they have a right to choose their own treatment," she said. "But they also have a right not to go to jail."
According to a study by the ACLU, from 2001 to 2018, arrests for cannabis offenses were three times more likely to occur among Black people, yet the drug was used about equally among white people. The study also found that cannabis laws created a disparity in sentencing, as Black individuals were more likely to receive harsher convictions.
Advocates asked that injunctive relief include the pharmacy board removing cannabis from the controlled substance list, removing the Schedule 1 designation and declaring that the board's authority over the regulation of cannabis no longer exists in Nevada law. This comes after Clark County officials awarded three nonprofits grants totaling $1.2 million from cannabis tax revenue to seal cannabis records and lead a high-tech mass record-sealing initiative.
After the judge granted two injunctive relief requests regarding the scheduling of cannabis, members of CEIC cried tears of joy and said the ruling could help Nevadans disenfranchised by "failed drug policies" who might be in need of gainful employment or housing.
"We fight for freedom, equity and opportunities," said Ashley Dodson, president and co-founder of CEIC. "And I believe the only way that we're ever going to be able to really get to the equity and the real opportunities, is by freeing people from these statutes and regulatory things supposedly in the [law], but have been found unconstitutional."
Since 2000, Nevadans could purchase medical marijuana from dispensaries, but civil rights lawyers said the pharmacy board "forcibly" continued listing cannabis in a manner similar to illicit substances, such as heroin and methamphetamine.
"Something that has to be addressed moving forward — and this is the first step towards it — is the convictions that were made, that were predicated on the idea that marijuana was a Schedule 1 substance, whether or not those convictions are unconstitutional," said Chris Peterson, the presenting attorney for the ACLU, in an interview following the hearing. "Part of the reason why we're so focused on the constitutionality, is that when you have a change in statute, it is not always retroactive."
ACLU attorneys argued that the board has no regulatory authority over cannabis because the law "explicitly" authorizes the Cannabis Compliance Board to regulate cannabis administration in Nevada. Peterson said the board is excluded from the cannabis regulatory system as the statute currently exists.
But the judge said he will not make a ruling on whether the governmental body has regulatory authority over marijuana until both sides submit draft orders — due on Oct. 5 — on that matter.
"This legal inconsistency is a rot at the core of the legal framework governing the regulation of marijuana," Peterson said. "And the source of the rot is agency overreach."
This story was updated at 4:05 p.m. on Sept. 15, 2022, to clarify a date in one spot.
The Nevada Independent is raising $200,000 by Dec. 31 to support coverage of the 2024 election.
Tax-deductible donations from readers like you fund this critical work.
If you give today,your donation will be matched dollar-for-dollar.
Give + Get Matched
Featured Videos