After confidential settlement, recovery center that opposed dispensary next door embraces new neighbor
In an about-face, a Reno recovery center that had strongly objected to a cannabis dispensary moving in next door on the basis that the proximity could trigger a relapse in clients says it's now in support of its new neighbor.
Officials from Thrive Dispensary declined to say what accommodations were made to the center to change leaders' minds, saying the agreement between the business and the nonprofit was confidential. But the center's executive director, Roxanne DeCarlo, had previously told The Nevada Independent that Thrive was interested in helping them move — the center is embarking on a multimillion dollar capital project — and if there was no agreement, they would be stuck where they're at.
The Reno City Council eventually voted 5-1 to approve a license for Thrive, with Mayor Hillary Schieve opposing and Councilman Oscar Delgado absent.
"I think the private dealings, then all of a sudden change the landscape," Schieve said, pointing to a prior council decision to oppose a liquor store that sought to move next to a recovery center. "When we did that, we didn't want to harm the recovery of the people that were at [Northern Nevada] HOPES. So I'm going to stay consistent, otherwise I think the council looks very sloppy. I think we have set a precedent."
Representatives from The Empowerment Center did not speak at the meeting, and DeCarlo didn't immediately return a call seeking comment after the approval.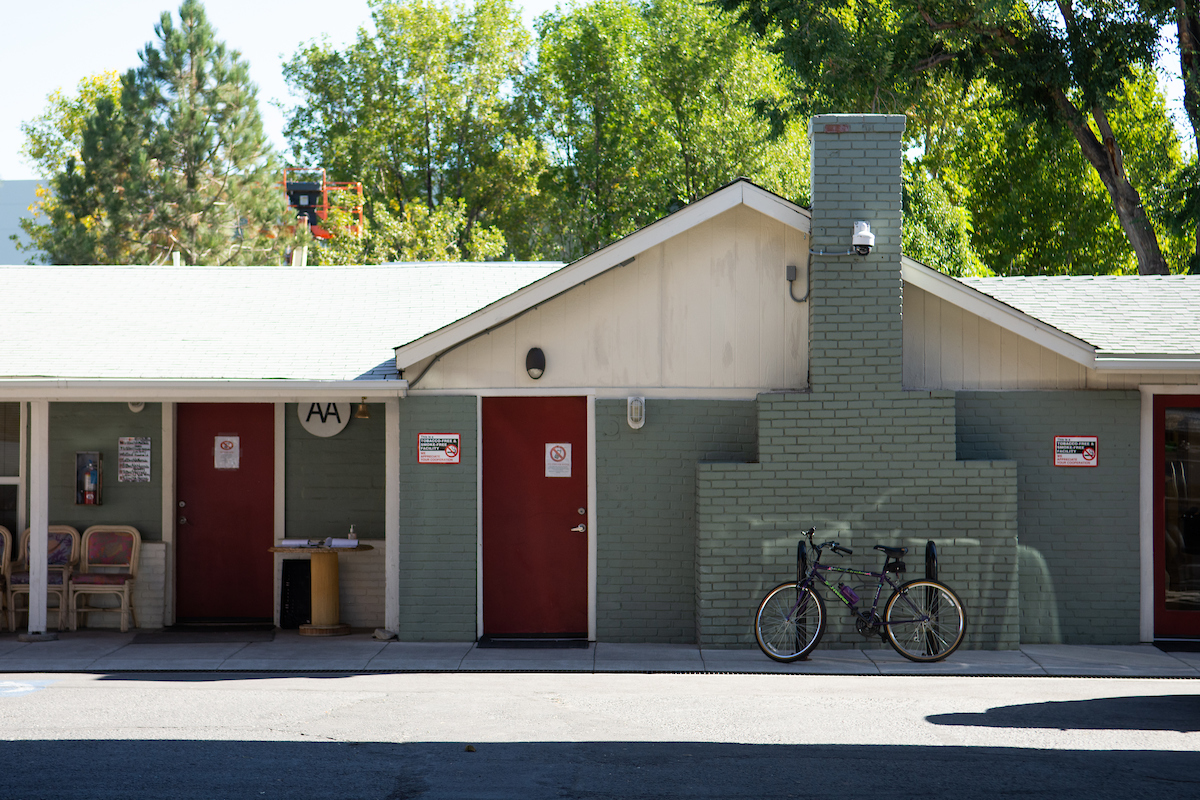 The Empowerment Center is located in a former motel that was known as a drug den before it was refurbished and customized to house people in recovery, complete with serene landscaping in the backyard and motivational quotes on the walls. Residents must be ready for the day with beds made by 8 a.m. and the rest of their schedule is filled with structured activity, chores and recovery meetings.
Staff, including peer counselor and client care coordinator Ashley Ward, said they worried about the possibility that some of the most vulnerable clients might trip up if marijuana is accessible in the single-story office complex next door.
"Especially being a recovering addict, just knowing that it's there is not a comfortable feeling," she told The Nevada Independent in late September. "I've worked a lot on myself, you know, but for newer addicts that just come into the program that still have those urges ... it's not a good idea."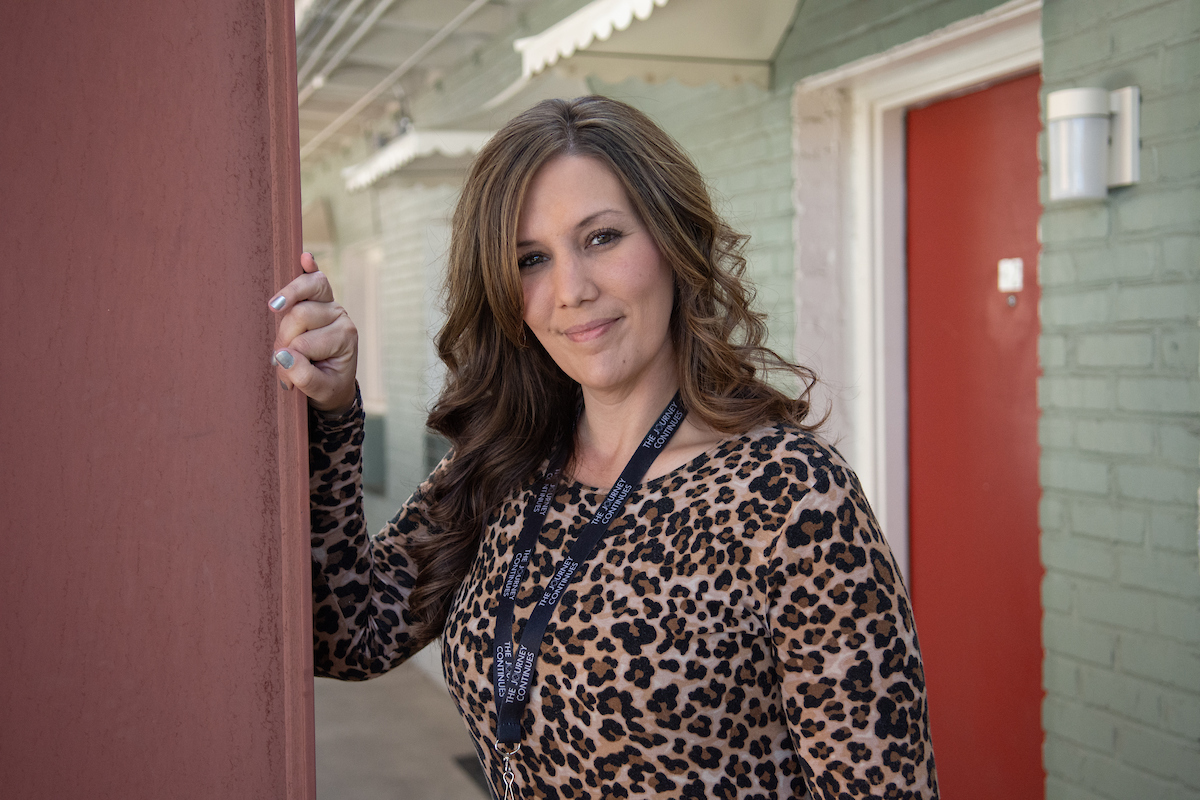 Steve Maxwell, the center's program director, said he was concerned about the smell of "skunk" wafting from the dispensary or from customers who start smoking their product just outside of the store. He said the first 100 days of being clean can be the most perilous.
"Once you've proven to yourself you can do it, it's harder to relapse," he said.
But Eric Boone, board president of the recovery center, wrote a letter to the Reno city manager Oct. 15 withdrawing objections that had previously been submitted in writing to the council and that prompted several delays in the council's vote.
"Thrive has addressed all of TEC's initial concerns to its satisfaction and we now have no objection to the proposed use and business location of Thrive," Boone wrote.
Although the letter did not expand on how the concerns were addressed, there were some hints during council discussion at what might be included in the agreement. Thrive's lawyer, Mark Simons, noted that the nonprofit hopes to move to a new location, and the organization's website advertised a major campaign to raise $1.1 million for the first phase of a recovery-focused affordable housing complex.
"There was a great resolution that's going to benefit The Empowerment Center extensively," Simons said.
David Brown, an owner with Thrive, said the letter of support came after in-depth discussions.
"We had to make sure they understood from A to Z our whole process, how we do things, no odors, no logos, stuff like that," Brown said. "We walked them through A to Z until they were comfortable. And that's the only reason they submitted that letter."
"The only reason?" replied Schieve, who grilled dispensary representatives and at one point suggested the dispensary was "buying The Empowerment Center." "If you know me, I always call the elephant out in the room."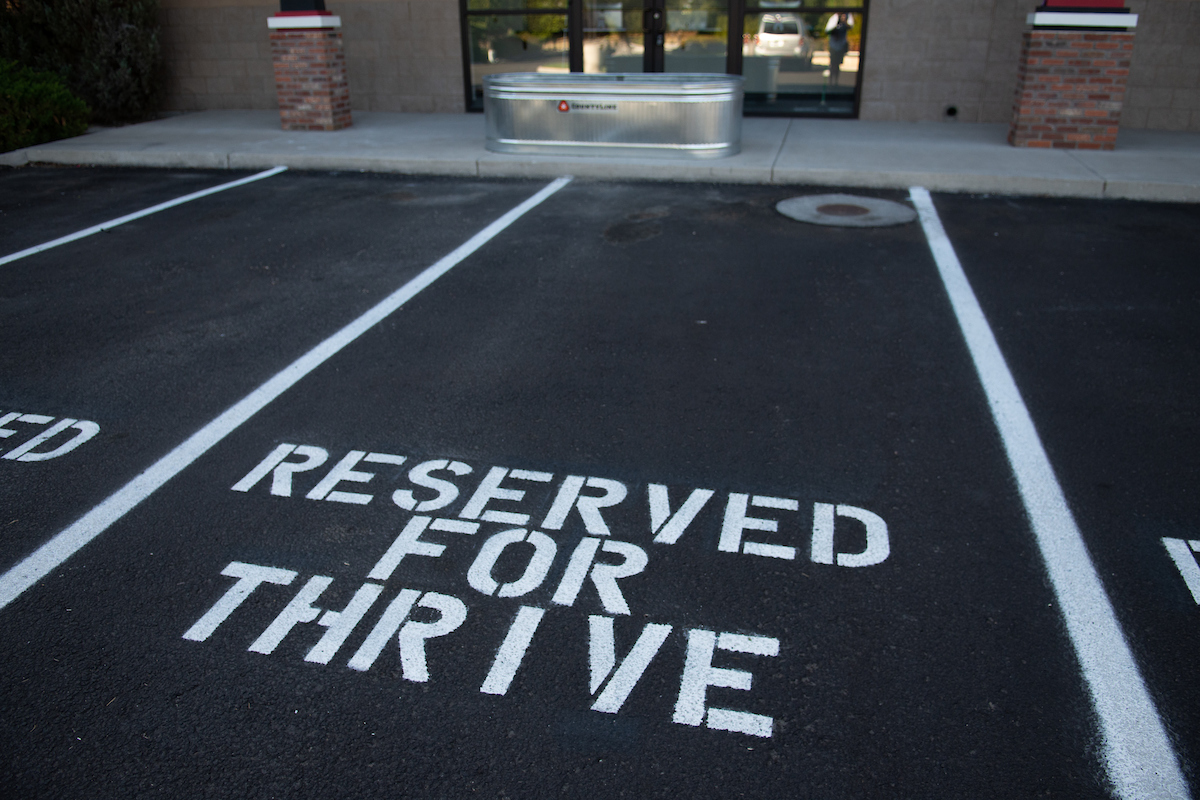 The council also voted Wednesday to approve a dispensary license for Deep Roots Harvest. Discussion of a dispensary license for Essence was postponed after company representatives said their planned location — just across the street from the Peppermill casino — had spurred complaints.
The company bought the plot of land but is now looking for a new space. Effective next month, dispensaries in cities of 100,000 or more must be at least 1,500 feet from casinos.
Updated at 11 a.m. on Oct. 24, 2019 to reflect council's vote was 5-1.