After courting controversy as resort lost millions, Resorts World LV's Sibella sent packing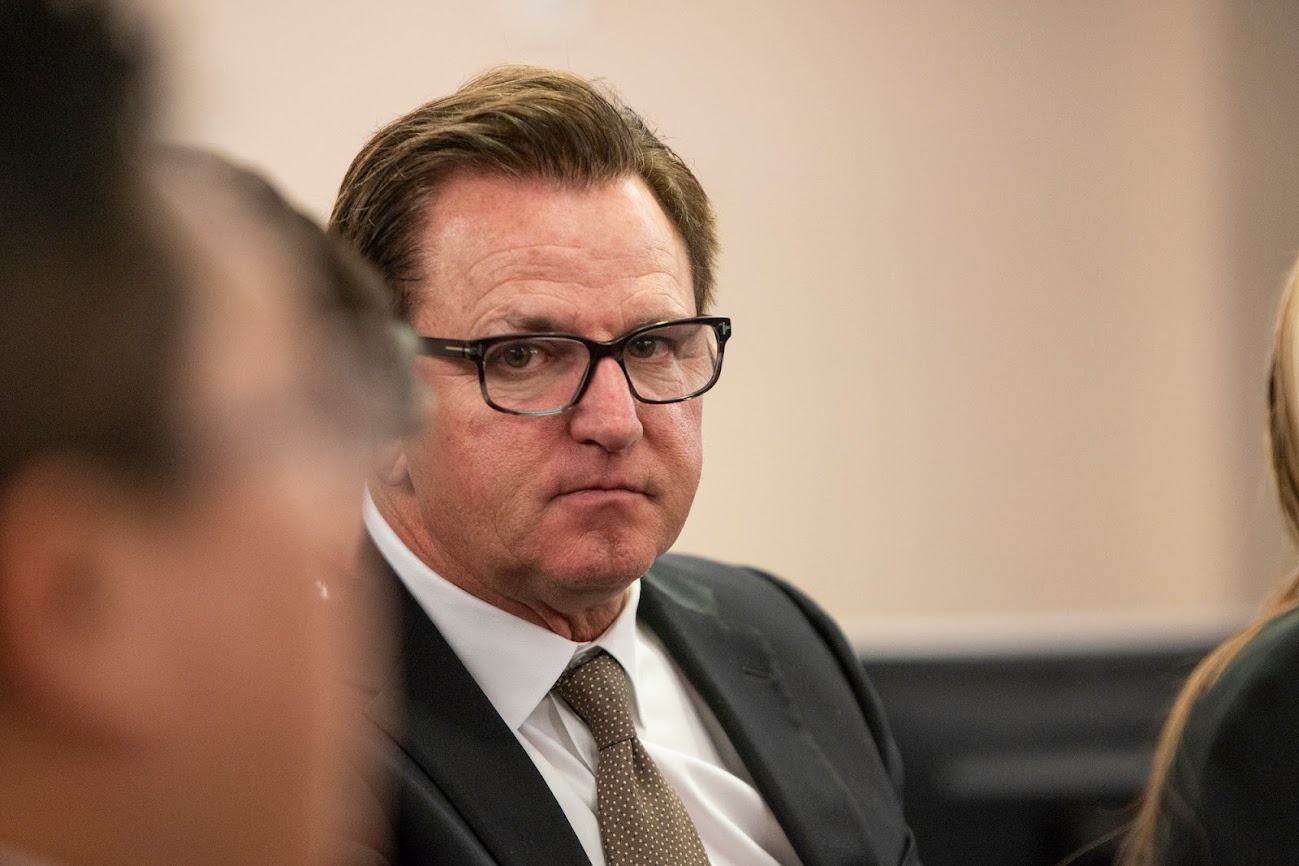 The going-away party must have been brief.
With all the warmth of a corporate mob hit, a New York crisis consulting firm announced Friday the abrupt termination and departure of controversial Resorts World Las Vegas President and Chief Operating Officer Scott Sibella.
Credited with bringing the stalled $4.3 billion casino megaresort to completion and persevering through a June 2021 opening during a COVID-19 pandemic, Sibella was fired "after the company was recently made aware that Mr. Sibella violated company policies and the terms of his employment," a Resorts World spokeswoman offered in a statement first reported by The Indy. The 3,500-room property is owned by Malaysia-based Genting Berhad, which also operates casinos in Asia and New York.
So, a casino industry star capable of lighting up the north end of the Strip and pulling together the most expensive casino-resort in Las Vegas history gets abruptly bounced on his ear with corporate and casino regulatory officials offering few details. Nothing to see here, folks?
Hardly.
Sibella's star at Resorts World surely faded for several reasons, not the least of which is the controversy that he courted. In August, another news outlet reported Sibella and other casino employees were being scrutinized by agents from IRS Criminal Investigation and the U.S. Department of Homeland Security for possibly misusing complimentary casino privileges and promotional chips to pay off personal gambling debts to illegal bookmaker and former minor league baseball player Wayne Nix.
Call it a coincidence, but the Sibella snuff comes in the wake of a lot of ugly reports — some more speculative than substantiated — that have called into question his judgment during the selection of some of the resort's in-house business vendors.
No fewer than three Resorts World contracts have gone to a family member of convicted drug trafficker and reputed mob associate Joseph Angelo Bravo. In addition to paying his debt to society with an 87-month sentence despite vigorous representation by Las Vegas defense attorneys Oscar Goodman and David Chesnoff, Bravo has been a highly successful Las Vegas ticket broker with business partner Chesnoff remaining his staunch supporter.
More intriguing is the spicy tale of Tacos El Cabron. Now closed, the Mexican grab-and-go eatery at Resorts World was owned by the friends and family of convicted illegal bookmaker and reputed mob associate Dave Stroj.
Stroj's allies, Chesnoff among them, claimed his father's name was on the paperwork. But that didn't explain why other people connected to Tacos El Cabron's management happened to be associated with Stroj's illegal gambling operation.
How many coincidences is that now? Frankly, I'm losing count.
Note to casino licensees: If you need someone to tell you it's a bad look to do business with convicted felons who have a history of mob associations, maybe you shouldn't be a casino licensee.
Another head-scratcher was Sibella's reported link to accused multimillion-dollar bankruptcy fraudster Brandon Sattler, a former Resorts World high-end player who claimed to have had a friendship with Sibella that included drug use. Sattler's accusation, leveled during a deposition in an unrelated litigation, surfaced during Sibella's licensing hearing before the Gaming Control Board. Sibella denied the allegation and claimed he barely knew Sattler, and only as a casino customer.
For the record, Sibella was cleared of wrongdoing after a one-year investigation by Nevada casino regulators. First-year Control Board Member George Assad took pains to announce the finding publicly.
Should we now conclude that regulators missed something in their exhaustive fact-finding mission?
Sometimes I just crack myself up.
Next time, perhaps Assad will think twice before playing corporate PR man, but I wouldn't take odds on that.
Maybe someone should ask convicted Kizzang fraudster Robert Alexander what he thinks. Still to be sentenced after his conviction for using millions in investor funds for his personal use, including his gambling Jones, Alexander continued to gamble freely at Resorts World after his felon status was known to management. What was it about casinos knowing their customers again?
Call it speculation, but don't be surprised to find other businesses at Resorts World changing management and Sibella's personally selected casino floor pros freshening their resumes.
If Resorts World, as some suggest, is proving it takes its executive disclosure requirements seriously, perhaps one day we'll learn more about the real reasons Sibella was yanked from the corporate penthouse. Hey, maybe Control Board Member Assad will call for an investigation.
So far, like witnesses to rubouts of old, nobody's saying nothing.
If the Nevada officials aren't careful, more than skeptical columnists are going to start questioning the state's legendary "gold standard" of casino regulation.
Meanwhile, Resorts World Chief Financial Officer Peter LaVoie has been announced as the new CEO of the Strip's shimmering, multibillion-dollar riddle. Perhaps he will help solve it.
John L. Smith is an author and longtime columnist. He was born in Henderson and his family's Nevada roots go back to 1881. His stories have appeared in Time, Readers Digest, The Daily Beast, Reuters, Ruralite and Desert Companion, among others. He also offers weekly commentary on Nevada Public Radio station KNPR.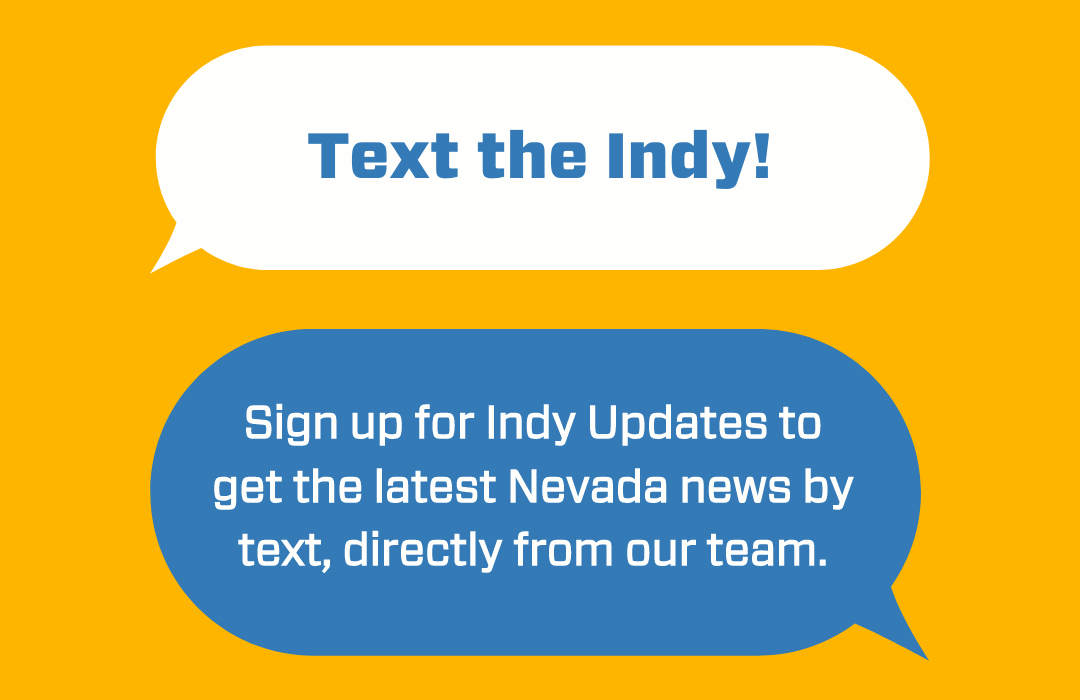 Featured Videos