After the flood, don't stop thinking of Old Town and its resilient people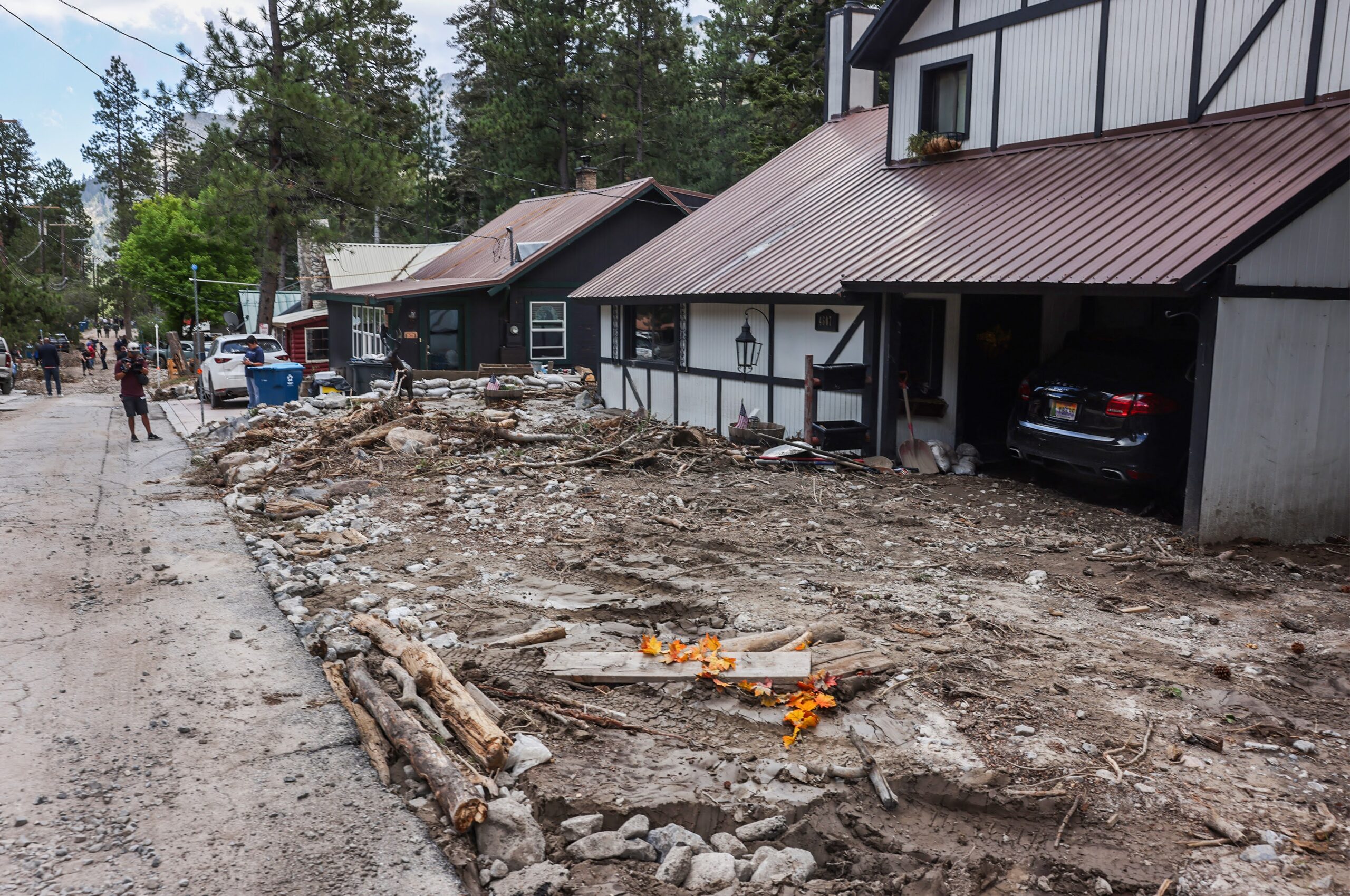 Like many people, I watched at a distance as the torrential rains of Tropical Storm Hilary devastated Old Town in upper Kyle Canyon at Mount Charleston, piecing together a picture from press reports, social media updates and eye witnesses that included family members.
As a former resident who spent more than 25 years there, the images and information made my heart ache with every update, the damage wrought so hard to fathom that it made the lack of lost life all the more remarkable. I waited to write about the storm because I had trouble finding the right words.
Old Town is where I watched my daughter Amelia grow up, and where I experienced the amazing outpouring of support we received after her cancer diagnosis. It was the setting, center and sanity during my hectic decades as a newspaper columnist and caregiver.
Now the scars of a level of flooding unprecedented in memory were carved deep, not just knocking out power, but tearing out water lines. Already poorly maintained streets were unpassable, even unrecognizable.
Mountain residents are a resilient lot with an abiding love of their place. They're used to wildfire, seasonal flooding, storm-driven power outages, snow-damaged property, and the weekend crush of tourist traffic. Most wouldn't dream of living anywhere else.
They know the daily wonder of living on Mount Charleston, a sky island paradise covered in a sub-alpine pinyon and ponderosa forest splashed with aspen groves. It's little wonder the indigenous Southern Paiute people trace their spiritual origin story to what most call the Spring Mountain range.
But with that great beauty now comes their latest challenge to clean up and carry on. Longtime volunteer firefighter paramedic Dave Martin and his family of first responders have answered the call to service on the mountain for nearly 30 years. The rain damage after the 28,000-acre Carpenter 1 Fire in 2013, he says, was hardly a trickle next to the recent flood.
"It was bad for a lot of people, but especially in Old Town," he says. The storm also flooded Volunteer Station 81. "They obviously got hit the worst. I know people who don't plan to be back in their house for a year. And in two or three months, we're going to be hit with snow and freezing temperatures."
Old Town resident Bob Meranto, whose family has resided there since 1978, prepared in the runup to the storm by filling approximately 40 sandbags to keep the water at bay. With the water lines ruined or shut down, now Meranto and wife Pam are dealing with another water-related problem. With service shut off in Old Town for the foreseeable future, securing potable water is more than a chore. Water trucks are plentiful, but managing the delivery process has taken some ingenuity.
Meranto pumps water from the truck at the fire station into a 55-gallon drum on the back of his pickup, then pumps it again into a 265-gallon tank on his property, whose water main is shut off. From the tank, the water is back-fed into a yard spigot and pumped into the house. His reverse water system feeds the home's faucets and facilities.
Knowing the damage that some of his neighbors have experienced, Meranto keeps his sense of humor.
"It really isn't an inconvenience compared to hauling water by the bucket," he says. "You don't know what a luxury it is to flush a toilet without carrying two gallons of water."
With colder days approaching, he's already begun planning a way to keep his one-man water system from freezing.
After 46 years of residency in Old Town, Aimee Williams finds herself and husband Dan Snyder living off the mountain. They hope it's only temporary. But at a time of environmental challenges that have ricocheted from drought to wildfire to a tropical storm and record rains and flooding that ravaged their property, they are left wondering what comes next.
"We were preparing for a storm, but we've never had a hurricane sweep that far inland," Williams says. "We were expecting a lot of rain, but we weren't expecting 10 inches."
Something everyone is hoping for — make that, depending on — are timely responses and follow-through from utility officials and elected leaders, Gov. Joe Lombardo and Clark County Commissioner Ross Miller chief among them. Lombardo issued an emergency order ahead of the storm and surveyed the scene not long after the rain stopped. He has lauded the efforts of first responders. Miller has attended meetings that find residents with their own flood of concerns.
It is still early, but the questions are mounting in an area where a reliable water supply not only is essential for daily living, but also for putting out wildfire.
From its roads to its water system, Kyle Canyon's infrastructure is badly damaged. The rural community's many challenges aside, there's no excuse for slow-moving repair efforts.
With local, state and federal officials fully aware of the destruction wrought in the heart of one of Nevada's last, best places, there's no time to waste.
John L. Smith is an author and longtime columnist. He was born in Henderson and his family's Nevada roots go back to 1881. His stories have appeared in Time, Readers Digest, The Daily Beast, Reuters, Ruralite and Desert Companion, among others. He also offers weekly commentary on Nevada Public Radio station KNPR.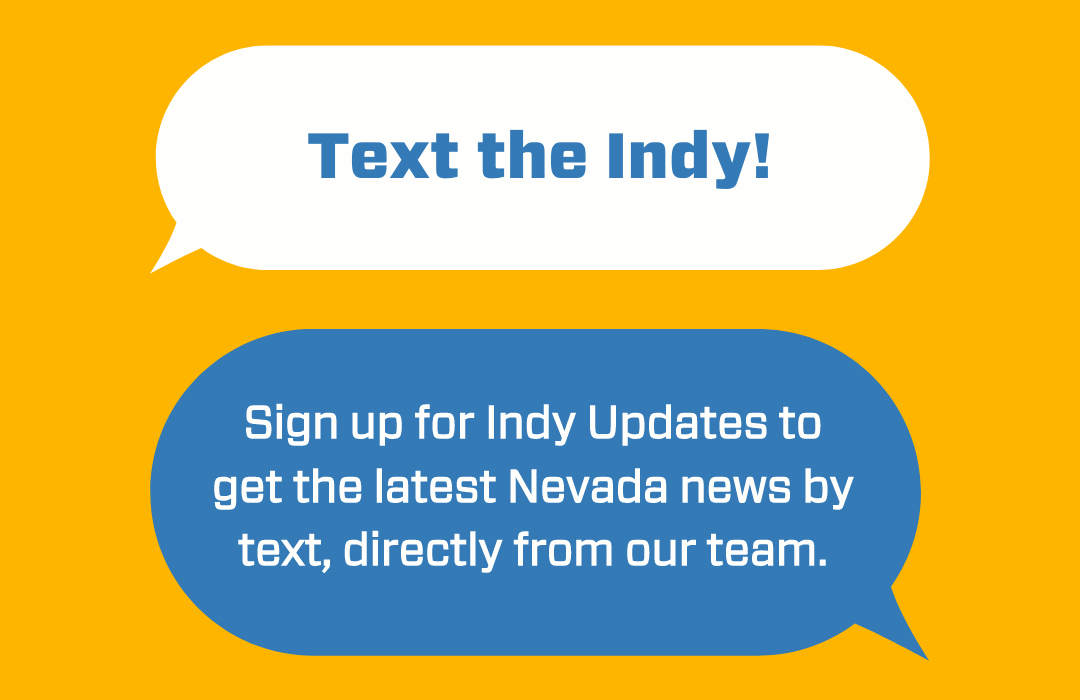 Featured Videos