After veto, Clark County leaders regroup on automatic sealing of cannabis conviction records
Hoping for better success next time, Commissioner Tick Segerblom wants to persuade police and prosecutors to support automatic sealing.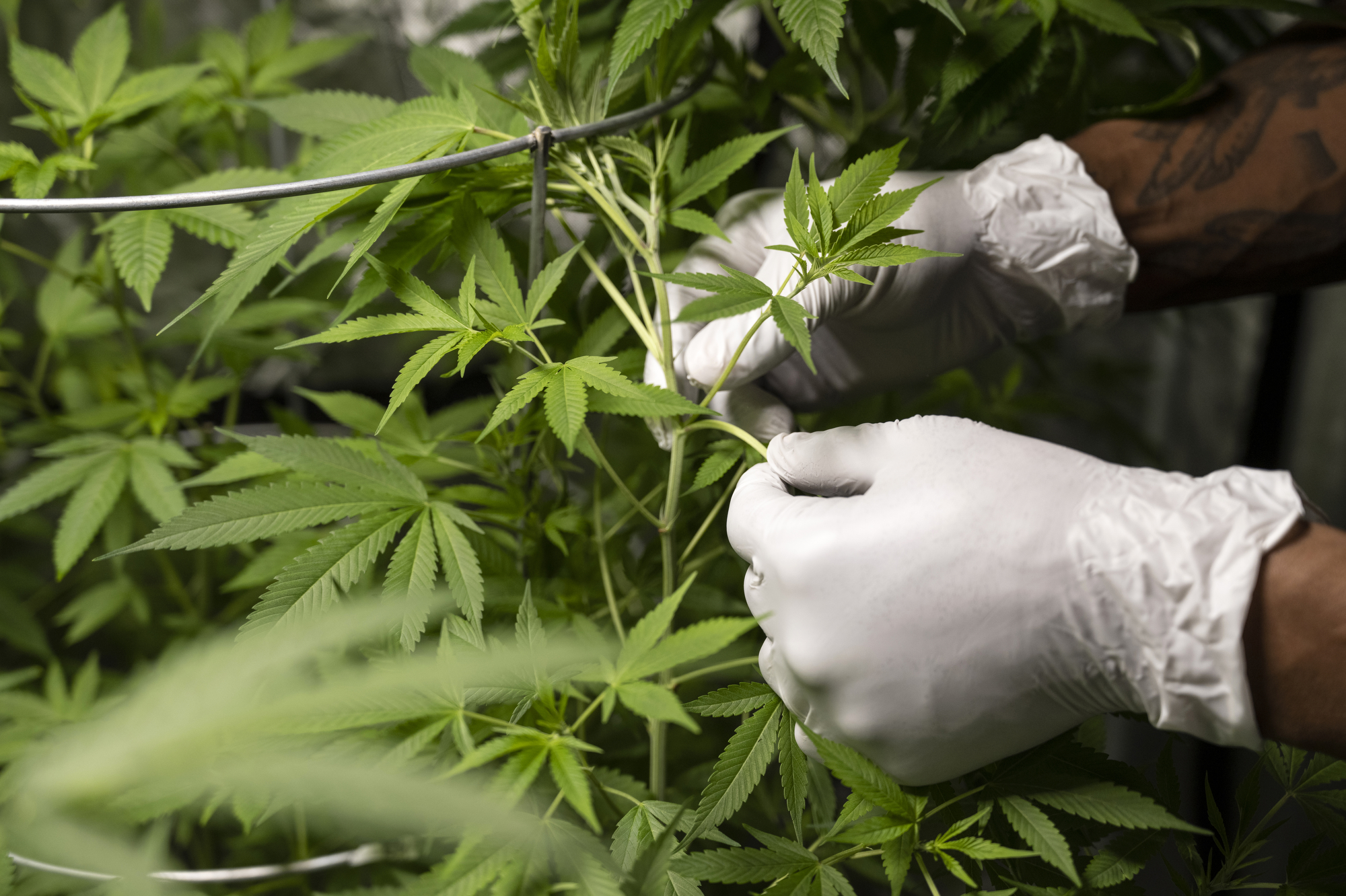 Nevada's billion-dollar legal cannabis industry continues to expand its recreational arm of the business, with social use lounges primed to proliferate this fall.
But amid cannabis reform, past offenders are still deeply affected by outdated marijuana laws that were in place for decades, and still face limited job and housing options because of old convictions.
This led Clark County commissioners to grant Code for America, a Bay Area-based organization that uses technology to empower government agencies, $200,000 to explore bringing "state-initiated" record sealing to Nevada. But efforts were stopped after the organization recommended a policy that was vetoed by Republican Gov. Joe Lombardo, who spent nearly three decades in the Las Vegas Metropolitan Police Department.
"We approved hiring Code for America to work with us," said Clark County Commissioner Tick Segerblom during a public meeting last Tuesday. "That resulted in a great [bill draft request] … Unfortunately, the governor vetoed it."
The change would have also applied to any low-level conviction, although most of the enthusiasm was shown toward automatically sealing cannabis offenses. Officials hoped to address remnants from the so-called war on drugs; the nonpartisan American Civil Liberties Union found that from 2001 to 2018, arrests for cannabis offenses were three times more likely to occur among Black Americans, even though the drug was used about equally among white people.
The existing record sealing process includes first petitioning a judge, and, if the petition is granted, manually sealing the record in each jurisdiction throughout the state.
The proposed initiative built on the Nevada Second Chance Act, or AB192, a cannabis conviction record-sealing bill that passed in 2019 and was sponsored by then-Assemblyman William McCurdy II. The 2023 measure included a process that would have connected court agencies and other databases so administrators could seal records in the proper systems at scale, or in large volumes.
"T​​he way we think about it, is that when you go from a petition-based process to an automatic process, it's not the same process," Julia Oran, the solutions engineer at Code for America, told county commissioners during a presentation. "You sort of have to rethink it, so that it actually creates a more streamlined process and removes the petitioner from the process, and also some of the burden from the agencies."
Oran said Code for America conducted desk research and stakeholder interviews last fall to get a comprehensive understanding of record sealing in Nevada. According to Code for America, Nevada has "decentralized, disparate, and disconnected" systems for maintaining criminal history information, and discovered that a "government-initiated" record sealing process is feasible "without placing undue burdens on the agencies involved."
The organization found that half of the states that have legalized cannabis, also have "state-initiated automatic record clearance." These states include California, New York, Arizona, Connecticut, Illinois, New Jersey, New Mexico, New York, Vermont and Virginia, as well as Washington, D.C.
The group's work resulted in AB160, which was introduced at the Legislature in early February.
The policy was supported by every Democratic representative, with only two Senate Republicans voting in favor of it, after an amendment was adopted that changed the language on what charges were eligible for automatic record sealing from "drug-related convictions" to a "drug charge that is punishable as a category E felony or misdemeanor." By June 16, the policy was among the 75 bills vetoed by Lombardo.
"Currently, the Nevada Supreme Court has recognized criminal record sealing as an act of judicial grace that is only appropriate when the offender demonstrates rehabilitation," the governor wrote in his veto message. "Since this bill increases the likelihood that offenders will have their records sealed even if they shouldn't be, I cannot support this bill."
Lombardo also argued the bill would remove prosecutors' ability to object to sealing a record. The proposal called for court administrators to alert prosecuting attorneys or the corresponding agency that individuals are statutorily eligible for record sealing, giving them 30 calendar days to object. If they objected, that would be followed by a hearing to "rebut the presumption" or present sufficient evidence that determines that someone is ineligible for record sealing.
County commissioners said they plan to have officials bring the recommendations back next session, which included a $1 million appropriation from the state general fund to the Department of Public Safety to establish an Advisory Task Force on Automatic Record Sealing.
After an amendment that pushed the launch back a year, the vetoed proposal would have given the task force until January 2027 to identify each:
conviction and charge against a person that becomes an eligible conviction and eligible charge to be sealed;
criminal justice agency including private companies or other places within reason that are known to have a collection of relevant records.
"Without naming names, there are certain people in law enforcement on both the arresting side and the prosecuting side that threw a monkey wrench into the end game," Segerblom said when asked about a strategy for 2025. "I think what we need to do is to talk to those groups, and make sure that next time around, they understand where their bread is buttered and support us, as opposed to their own individual causes."
McCurdy said a quarterly working group on the issue could be the best path forward.
"From my time at the Legislature, we found that we still have records in boxes and that's just not a good way to do business as we move more into the digital age," he said.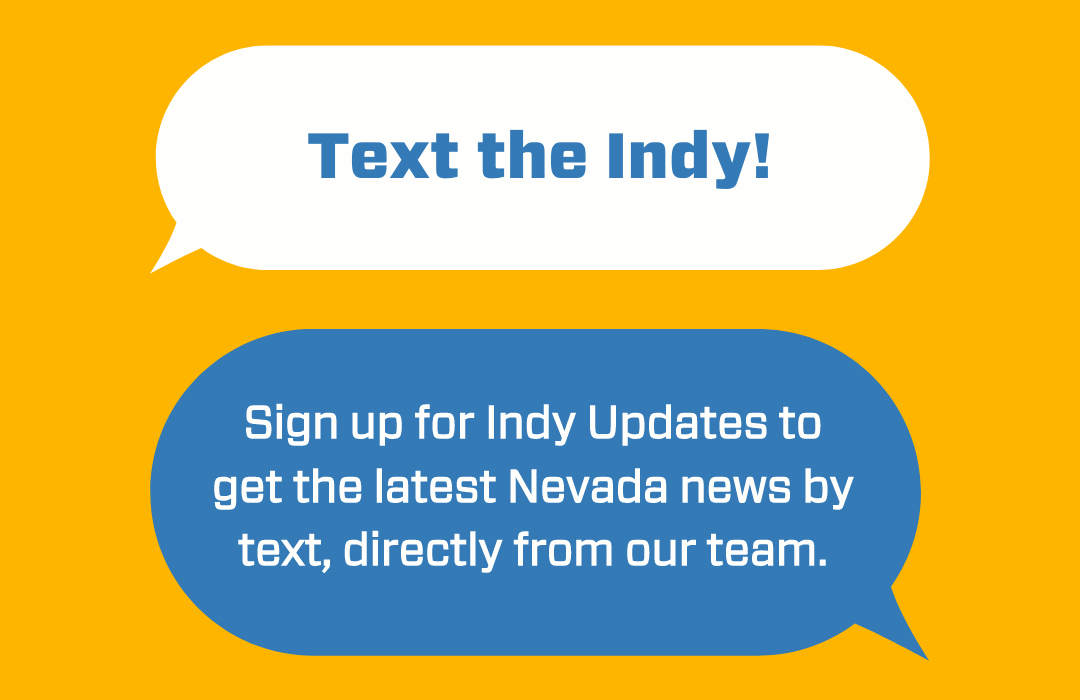 Featured Videos