Marijuana plants grow in a climate controlled environment at the Premium Produce grow facility in Las Vegas on Tuesday, Dec. 4, 2018. (Jeff Scheid/The Nevada Independent)
Alcohol sales get high from pot legalization
In the months before recreational marijuana was legalized in Nevada, politicians, liquor store owners and lobbyists wondered whether the highly anticipated legal cannabis industry would cut into alcohol sales. Two years after the first dispensaries opened on July 1, 2017, they have their answer: no. 
Between fiscal year 2017 and 2018, the state saw a 0.71 percent increase in revenues generated from alcohol taxes. All in all, Nevada consumes 3.46 gallons of alcohol per capita per year, the third highest rate of any state in the nation — although those numbers could be skewed by the state's roughly 50 million visitors each year.
Fiscal Year
Intoxicating Beverage Tax Revenue
% Change (from previous Fiscal Year)

2016

(July 1, 2015-June 30, 2016)

$48,952,628

3.16%

2017

(July 1, 2016-June 30, 2017)

$48,830,269

– 0.25%

2018

* (July 1, 2017-June 30, 2018)

*First year marijuana was legally sold

$49,174,854

0.71%
Other states that have legalized recreational marijuana have seen similar results. The Distilled Spirits Council conducted a study in 2019 on liquor sales in states where recreational marijuana has been legal the longest (Colorado, Oregon and Washington state) and found that liquor sales trends remained consistent even after the legalization of cannabis.
Over a six-year period, spirit sales increased in all three states. Distilled Spirits Council chief economist David Ozgo concluded that there was "no impact on spirit sales for the legalization of recreational marijuana."
Young adults seem to be drinking less and consuming marijuana more, though. Daily marijuana use of 12th graders increased from 1.9 percent in 1992 to 5.9 percent in 2017, according to a 2017 Yahoo News Poll, and an annual national study from Monitoring the Future found that from 2016 to 2017, the amount of college students who drink daily dropped from 4.3 percent to 2.2 percent. 
Older Americans have continued drinking at increasing rates, though, according to a Harvard study.
Consumption of marijuana in Nevada has so far exceeded projections. In fiscal year 2018, the first year of recreational marijuana sales, statewide sales totaled $69.8 million compared to the $50.3 million projected by the state. 
Though bars and restaurants are available for drinking, creating locations for public marijuana consumption remains a hurdle for the industry. In Colorado — the first state to legalize the plant for recreational use in 2012 — it wasn't until May of this year that the state Legislature passed a bill even allowing public consumption. 
The Legislature passed a bill (SB533) in May 2019 that prohibited local jurisdictions from licensing marijuana consumption lounges. The measure also created a five-person Cannabis Compliance Board that will assume most of the law enforcement, regulation and compliance duties that are currently under the purview of the Nevada Department of Taxation and that will conduct a study related to consumption lounges.
The city of Las Vegas has also grappled with the issue. After debating whether to allow marijuana and light alcohol to be sold in consumption lounges in the future, the city struck both of those ideas down; neither are to be sold in potential marijuana lounges.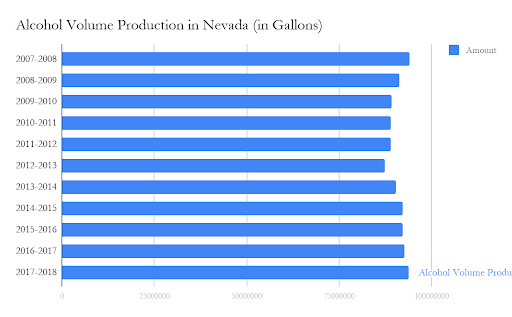 Comment Policy (updated 3/21/19): We welcome reader comments on our stories. However, in keeping with our general policy of transparency, accuracy and accountability, we do not accept comments from anonymous accounts. Anonymous accounts are those without a valid first and last name. Any such comments will be deleted, and anonymous users will be blocked from commenting further. We also will block commenters who use offensive language, engage in personal attacks or state things that are verifiably false.
get our morning newsletter, The Daily Indy
INDYMATTERS PODCAST
CAFECITO CON LUZ Y MICHELLE
@TheNVIndy ON TWITTER