Alex Jones, other far-right speakers to appear at North Las Vegas-owned property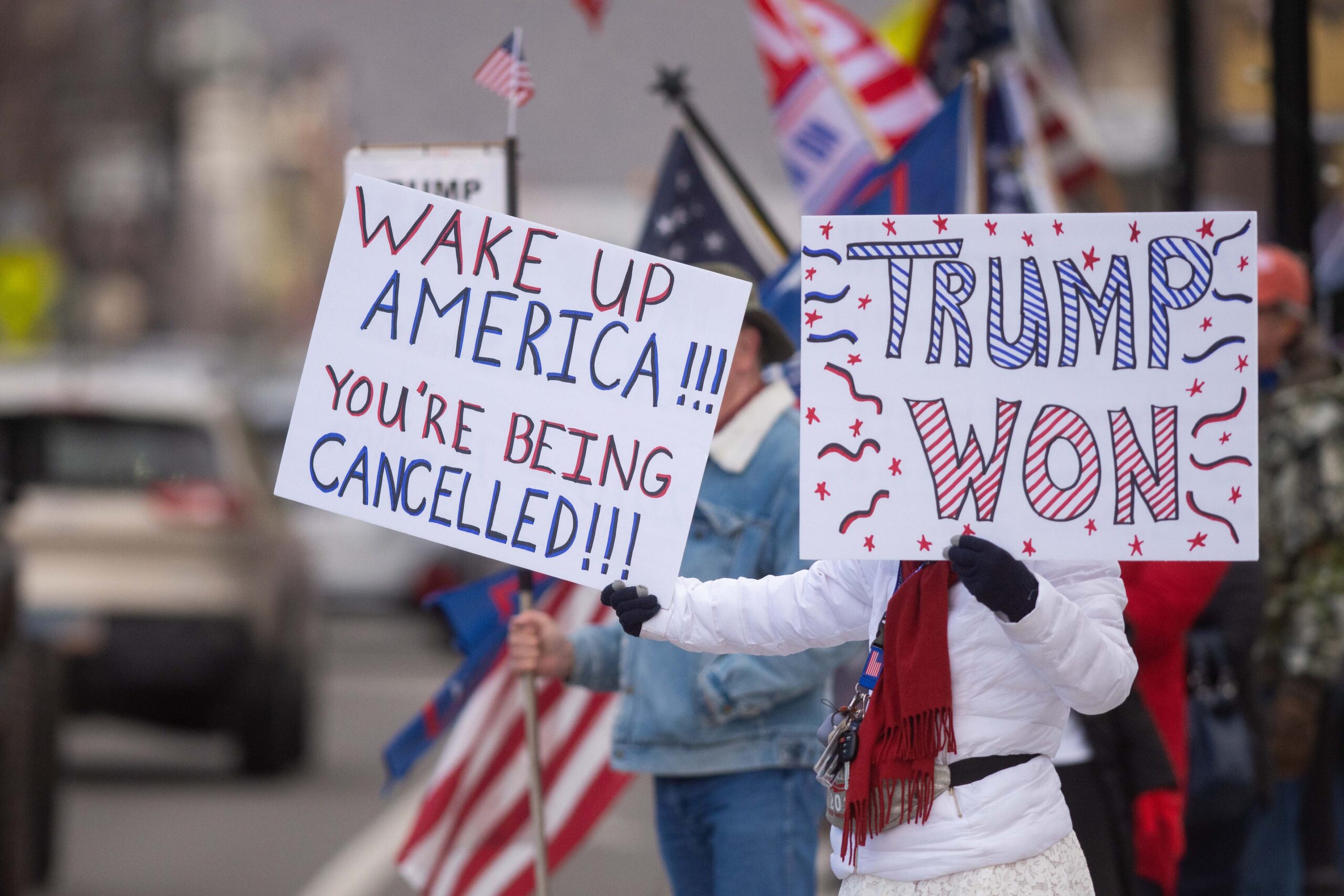 At least 50 far-right speakers, including conspiracy theorist Alex Jones, are scheduled to speak at a two-day event in North Las Vegas in August.
The event is part of the ReAwaken America Tour, which launched in April 2021 and is led by Oklahoma businessman Clay Clark and Michael Flynn, the former national security adviser whom former President Donald Trump pardoned after he was convicted of lying to the FBI about contacts with a Russian ambassador.
The tour has been described as "part conservative Christian revival, part QAnon expo and part political rally" and has featured major right-wing speakers including MyPillow CEO Mike Lindell, Eric Trump, Donald Trump Jr. and Trump adviser Roger Stone.
The city's decision to lease out the amphitheater in Craig Ranch Regional Park for the event has prompted some backlash, the latest in an ongoing debate over free speech and the role governments play in allowing extreme and potentially dangerous rhetoric to propagate.
A North Las Vegas spokesperson said the city does "not discriminate on the basis of political affiliation, race, color, religion, gender, gender expression, age, national origin, disability" and that "the city is not affiliated, associated, authorized, endorsed by, or in any way officially connected with ReAwaken America Tour."
"That's a nice statement of nothingness," said Kristine Schachinger, a Las Vegas resident who works in digital marketing and criticized the city's decision to hold the event on Twitter. "This is not based on political ideology."
At least one venue has backed out before from hosting the ReAwaken tour, which has so far held 20 events across the country. The owner of the Main Street Armory in Rochester, New York, pulled out of hosting duties last August, stating the venue is "​​equal opportunity and non-political," but that he decided to cancel the event after concern from community members.
At past stops on the tour, speakers promoted conspiracy theories — particularly about the 2020 election — made derogatory comments about transgender people and espoused Christian nationalism. Speakers have said Christianity should be the fabric of American life and government, and that citizens should fight back against alleged attacks on the religion.
Other speakers have espoused the QAnon conspiracy theory — centered on the fictional belief that Trump is waging a secret campaign against the "deep state" and a child sex trafficking ring run by satanic pedophiles and cannibals.
Clark, the tour organizer, said in an interview with The Nevada Independent that the event was the "reverse Davos," the Swiss town that holds the World Economic Forum's (WEF) annual meeting. The forum has been a target for the American right in recent years following its Great Reset Initiative, an economic recovery plan in response to the pandemic that focuses on sustainability, equity and resiliency. Right-wing groups have defined the initiative as a way for global elites to reorganize society and control what people can eat and own.
"They have a globalist, anti-Christianity agenda. And so we're the opposite of that," Clark said of the WEF.
Event officials submitted the permits for the event in January 2022, according to documents obtained by The Nevada Independent. The rental of the amphitheater costs roughly $20,000, which includes a $3,600 damage deposit. Event officials agreed to abide by all city requirements for hosting an event, including following all city, local and state laws and forbidding the sale or distribution of merchandise "that offends reasonable community standards."
At past tour stops, masks are prohibited, Fox News hosts are considered enemies for allegedly being too soft on Democrats and speakers proclaim that George Soros and the Democratic Party represent a cabal of devils seeking world domination.
Jones, perhaps the most-known conspiracy theorist in the country, has claimed that the Oct. 1, 2017, shooting in Las Vegas — where 60 people were killed in the deadliest mass shooting in American history — was scripted by "Democrats and their Islamic allies." Clay did not answer a question about Jones' past conspiracy theories.
Schachinger, the digital marketer, lived in Las Vegas during the shooting and recalled listening to police radio throughout that night. She also had friends at the concert who were shot at.
"The fact that they have a public space for [Jones] first of all, it's pretty offensive," she said.
Other past speakers on the tour include Joey Gilbert, a Reno attorney who ran for governor in 2022; Stella Immanuel, a discredited doctor who backed the unproven hydroxychloroquine treatment for COVID-19; Owen Shroyer, who last week pled guilty to unlawfully entering the Capitol grounds on Jan. 6; lawyer Sidney Powell, who was at the forefront of Trump's false claims of election fraud; and presidential candidate Robert F. Kennedy Jr., who pushed anti-vaccine misinformation..
"Using public grounds to allow a group that promotes hatred and insurrection, and denial of the worst mass shooting in American history should not be allowed," Schachinger said.
Another QAnon-linked event came to Las Vegas in 2021 at the Ahern Hotel.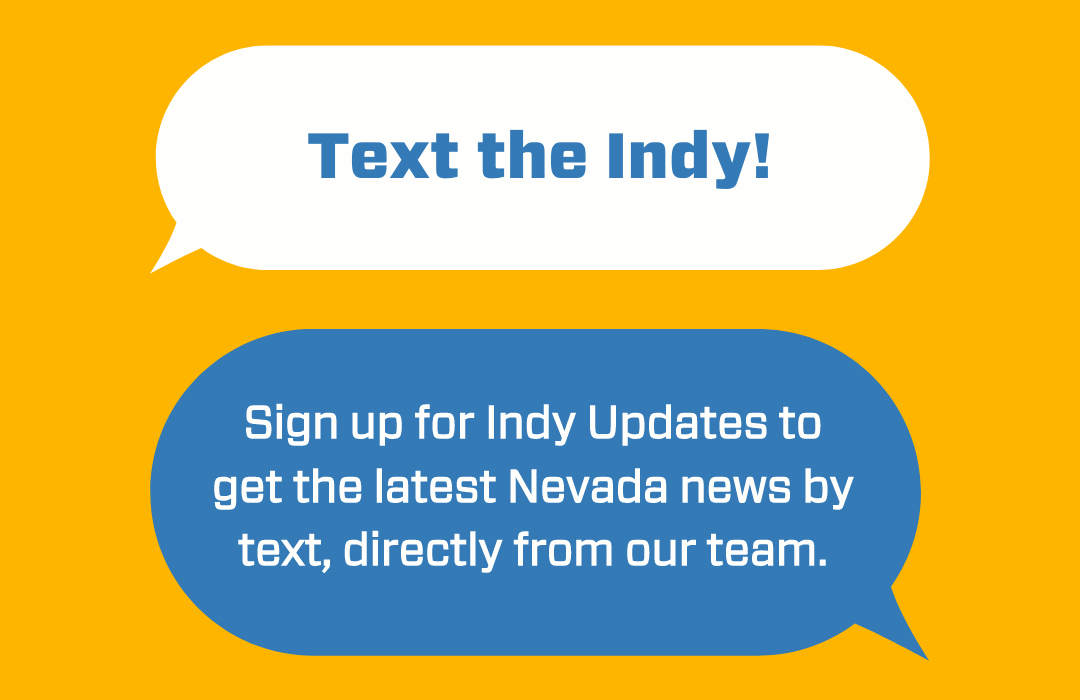 Featured Videos