'All eyes are on Congress' after latest blow to DACA program bars first-time applicants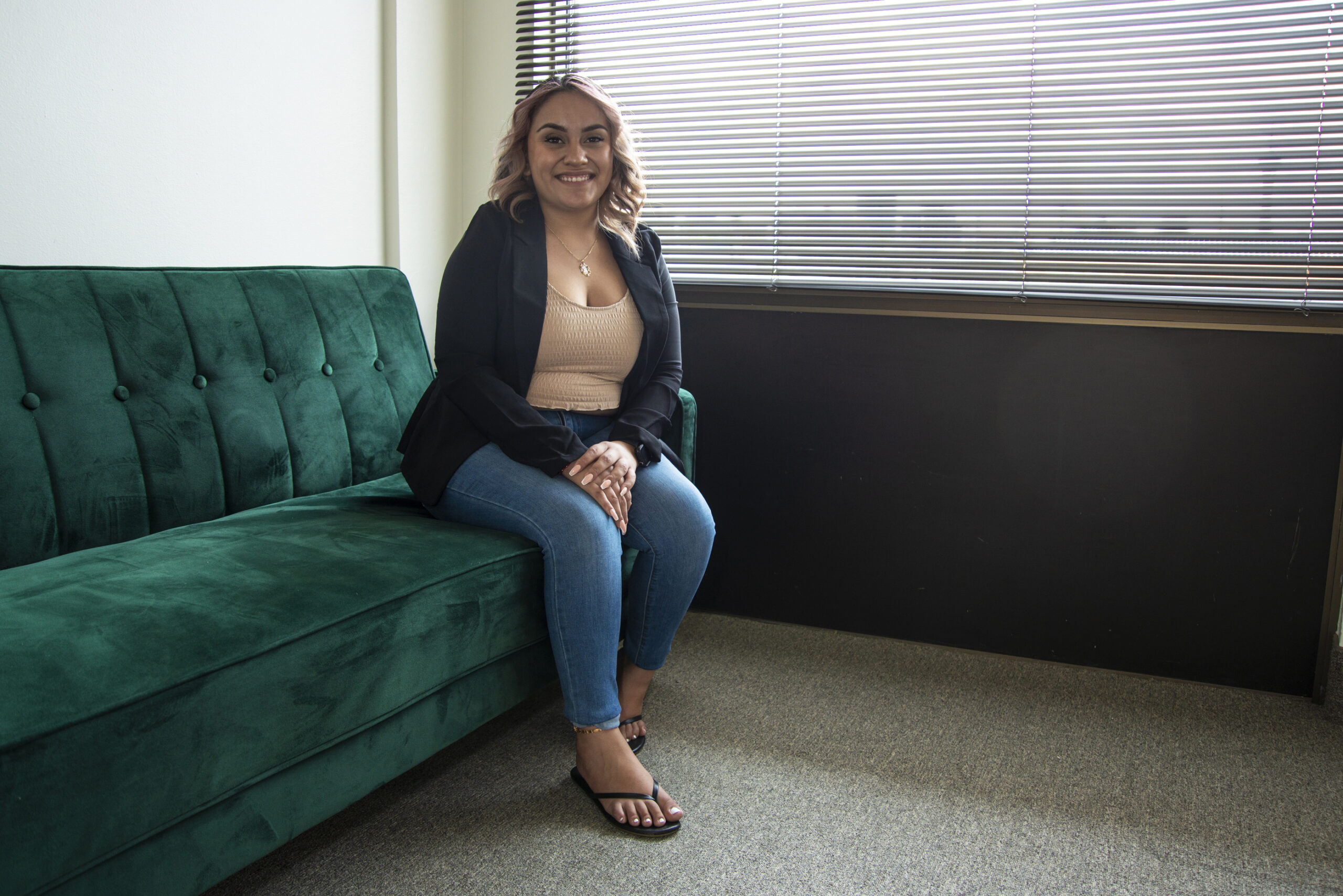 Maria Nieto Orta was driving home to Las Vegas last week from a family vacation in Utah when she found out about a federal judge's decision to close the Deferred Action for Childhood Arrivals program, known as DACA, to first-time applicants.
"I just remember being super sad about it, and kind of sitting in silence specifically because I didn't yet want to talk to my parents about it, because I knew they were going to ask a lot of questions," Nieto Orta, 21, said in an interview with The Nevada Independent.
Born in Mexico City, Nieto Orta has lived in Las Vegas since before she was age two. She's among more than 600,000 DACA recipients in the U.S., including more than 11,000 in Nevada. She's been protected by DACA for the last seven years, since she was 15. Although the recent ruling doesn't immediately jeopardize her legal immigration status, she's still worried about the future of DACA.
"It really sucks, and it's really disheartening," said Nieto Orta, who works for Mi Familia Vota, a civic engagement organization in Las Vegas, as the state coordinator.
The ruling marks a big, but not unexpected, blow for first-time applicants who had a seven-month window in the last three years to apply for the legal immigration status since the Trump administration attempted to terminate the program entirely in September 2017.
In the ruling, U.S. District Court Judge Andrew Hanen of the Southern District of Texas wrote that the Department of Homeland Security can continue to receive applications for DACA, but it may not process or approve them until a further order from the District Court, Fifth Circuit Court of Appeals or the U.S. Supreme Court. Hanen, appointed by George W. Bush during his presidency, said the Obama administration violated administrative procedures when it created DACA in 2012.
The fate of the DACA program and its recipients continues to swing through major court decisions, some offering momentary reprieve and hope for recipients while others bring a harsh reminder of the fragility of the protection offered to adults who were brought to the U.S. as infants or young children.
"For people who haven't had DACA, who were in limbo during previous litigation, this just keeps them in limbo," said UNLV Immigration Clinic Director Michael Kagan. "Obviously, people are desperate for a solution that will actually last."
Of 53,200 people who filed applications for DACA from the beginning of the year through Mar. 31, only 1,163 of them have been approved by United States Citizenship and Immigration Services (USCIS), according to government data. The agency had denied 513 applications as of that date and more than 55,500 were still pending before Hanen issued his decision last week. 
In a statement to CBS News in late June, the agency said the delays were pandemic-related.
President Joe Biden declared in a statement last week that the Department of Justice intends to appeal Hanen's decision to the Fifth Circuit Court of Appeals and urged Congress to pass the American Dream and Promise Act, which includes a years-long pathway to citizenship for DACA and Temporary Protected Status (TPS) recipients and undocumented immigrants who meet certain requirements. In his first week as president, Biden ordered the Department of Homeland Security to "preserve and fortify" the DACA program.
The American Dream and Promise Act was approved by the House of Representatives in March, but faces challenging circumstances in the Senate as Democrats hold a slim majority well shy of the 60 votes often needed to pass legislation. Advocates and supporters have been calling for Senate Democrats to include the pathway to citizenship in a large infrastructure bill, which can be approved through the budget reconciliation process, waiving the requirement to get at least 10 Republican lawmakers on board to avoid a filibuster.
"All eyes are on Congress," Kagan said. "There is a glimmer of hope in Congress, which is not usual. It's been a long time since there was a real political prospect of passing any immigration legislation. There is a real prospect right now through the reconciliation process. But I don't think anyone knows how likely it is. And of course, in the past, people have been repeatedly disappointed."
The decision to halt the program drew words of support for DACA recipients from Nevada officials, including Democratic Sens. Catherine Cortez Masto and Jacky Rosen, Democratic Reps. Dina Titus and Steven Horsford, and UNR and UNLV presidents Brian Sandoval and Keith Whitfield, respectively.
"The U.S. is the only home that Dreamers have ever known, and they should not be forced to live in fear of deportation. DACA empowered undocumented youth to come out of the shadows and contribute to our communities in immeasureable ways — from serving in our military to being on the front lines of the coronavirus pandemic," Cortez Masto said in a statement, adding that she will continue to lead efforts in Congress to provide "permanent relief" to DACA recipients.
"We must pass the American Dream and Promise Act without delay," she said.
'There's a lot of fear'
Nieto Orta said her "headspace is all over the place" since the ruling as she attempts to stay connected with first-time applicants who are unsure of the status of their applications or next steps, all while managing her own disappointment.
She's always seen DACA as a "Band-Aid," she said — as something that allows her to work legally, but doesn't expand to many benefits beyond that, such as a stable and dependable legal immigration status with a path leading toward citizenship for herself or her family members.
Although she's among hundreds of thousands of DACA recipients who remain protected under the recent ruling, she's thinking ahead about worst-case scenarios, such as losing her status.
"Now I have to save money just in case they do take DACA away, because what's going to happen to my studies?" said Nieto Orta, who is in her second year at UNLV studying political science and criminal justice.
"School is so expensive out of pocket, you know? I personally love school, so it's like, I want to continue going to school, what if I can't afford it? And what if I, unfortunately, can no longer work because I no longer have an employment authorization card? It's just a lot of questions going on in my head."
Applying for DACA or renewing it every two years costs nearly $500 in application fees, and recipients are encouraged to submit renewal applications every 180 days in order to prevent lapses caused by backlogs or slowdowns in processing, which amounts to a $1,000 annual payment.
It's uncertain whether people who applied to DACA but were not yet approved during the brief months-long window will receive refunds for their application fees.
Based on the number of initial requests it received from the beginning of the year through March 31, USCIS received $26 million dollars from first-time applicants since the program reopened in December. The agency is funded largely through fees, such as the application fees needed to apply for DACA. Of the $495 to file an application, $85 is used for biometric processing, or a criminal background check. The rest, $410, goes to USCIS.
"It's definitely been a lot of questions from the community," she said. "'Do I get my money back?' I mean, we're still in a pandemic ... the economy has not recovered yet."
There's also concern about sensitive information included on DACA applications that USCIS will receive, but not process, and whether that information could be used to target applicants.
"There's also a lot of fear," Nieto Orta said. "[Applicants] are like, 'OK, well, can you use this information against me?' Or what's going to happen? Does my application just stay there?"
Hanen clarified that nothing in the ruling requires the Department of Homeland Security or the Department of Justice to "take any immigration, deportation, or criminal action against any DACA recipient, applicant, or any other individual that either would not otherwise take."
Amid the persistent turbulence DACA recipients have experienced since the Trump administration first moved to terminate the program four years ago, Nieto Orta said the community is focused on banding together for support amongst themselves and urging their elected officials to fight for a permanent solution.
"No one's going to offer better support than someone that isn't documented, because we know what we've been through," she said. "And that's the best way to help each other."
'Dark clouds on the horizon'
As an immigration attorney, what stood out to Kagan in Hanen's 77-page opinion and court ruling was that the judge identified DACA as an illegal program, signaling potential future action to terminate it.
"There are ominous signs in the court from this decision, although it was not unexpected in that Judge Hanen ruled that he thinks the entire program is illegal," he said. "So obviously, this is dark clouds on the horizon. Nothing we did not know, but ominous nonetheless."
Kagan noted that both courts the decision could be kicked to — the Fifth Circuit Court of Appeals and the Supreme Court — are conservative courts and that the Fifth Circuit Court has ruled against DACA in the past.
"That sends a very strong signal that judges on that circuit are skeptical of DACA," he said. "If you're a betting person, I don't think the government's odds are difficult."
He noted the risk of putting hundreds of thousands of people's futures in the hands of the courts.
"We really do not want people's lives to depend on the courts in these cases, because it's going to be difficult to save DACA through the courts this time," he said. "I'm not saying it's all over. But I think we have to be realistic."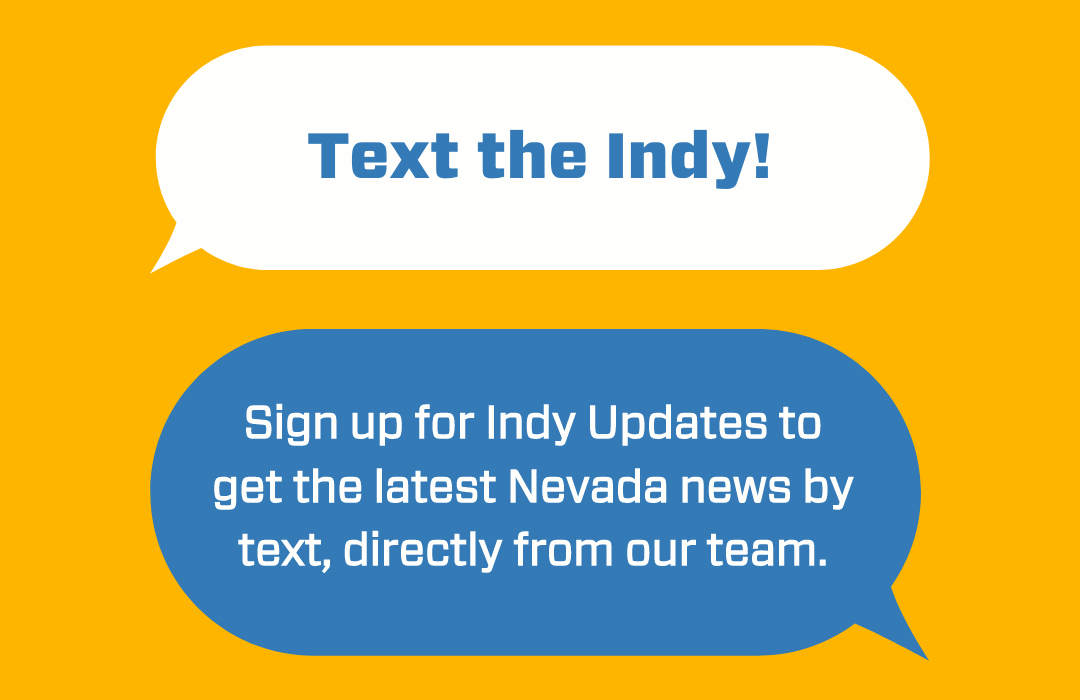 Featured Videos
Comment Policy (updated 4/20/2021): Please keep your comments civil. We reserve the right to delete comments or ban users who engage in personal attacks, use an excess of profanity, make verifiably false statements or are otherwise nasty. Comments that contain links must be approved by admin.