Alt-right goes alt-lite: Turning Point and Students for Trump get makeovers on the way to Las Vegas and 2020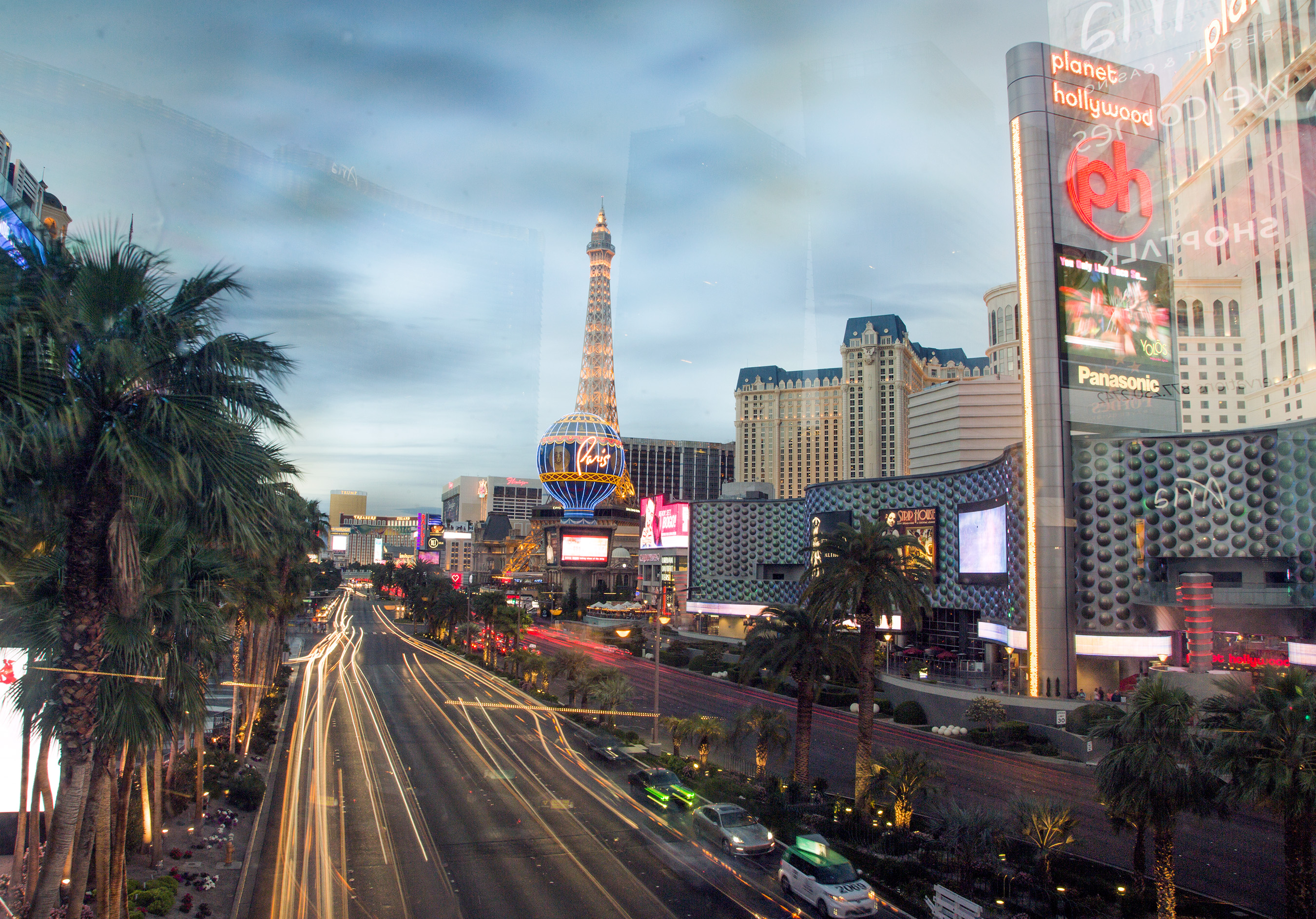 All roads lead to Las Vegas in the 2020 presidential campaign, so it makes sense that Students for Trump would want to hold its kickoff here.
Who doesn't want to party in Las Vegas, right? The controversy-courting college campus activist group will surely be doing some of that on Aug. 23 when it converges on the Palms Casino and Resort.
It's another reminder of the outsized political importance of Nevada, competitive turf that Hillary Clinton won by just 2.4 percent in 2016. The Strip is an essential ATM stop for candidates, and the Silver State is "first in the West" for caucusing Democrats. 
Las Vegas is also an ideal spot for image makeovers, and Students for Trump has been undergoing one following the July 2 announcement that it had been acquired by Turning Point USA founder Charlie Kirk's 501(c)(4) sister organization Turning Point Action. From the look of things, it needed one.
Under that tax-exempt status, Students for Trump won't have to report the names and addresses of its donors. Although it's technically defined as a "social welfare" organization, even the IRS snickers that the definition is "inherently an abstruse concept that continues to defy precise definition." Under that designation, Students for Trump can aggressively campaign with financing from undisclosed sources.
What's easier to determine is the strangely far-right shadow that's followed Students for Trump, which has called itself "the youth coalition standing behind President Donald J. Trump and Mike R. Pence." It was founded in 2015 by college students Ryan Fournier and John Lambert with advice coming in part from Trump's longtime friend, New York City real estate developer Guido Lombardi.
Fournier remains part of Kirk's aggressive, new-look organization. Lambert didn't make the cut. He was charged in April in by the US attorney's office in the Southern District of New York with wire fraud and conspiracy. Alleged crime: impersonating an attorney in connection with an alleged scheme to defraud consumers.
Posing as "Eric Pope," Lambert "purported to be a high-powered attorney with an elite law school degree," U.S. Attorney Geoffrey Berman stated, calling the defendant a "wolf in sheep's clothing." More like a faux-wolf in wolf's clothing if you ask me, but I digress. "Now, Lambert is in need of a real attorney as he must answer for his alleged crimes." (For more on Lambert, check out Ben Schreckinger's well-reported piece.
The imprint of Students for Trump in 2016 on campus and in the media was easy to track to hundreds of universities and news outlets, but its overall impact was harder to measure and complicated by its links to the far right. James Allsup, a former Washington State undergraduate, worked closely with Lambert to develop "Students for Trump" merchandise before being exposed for his extreme views. No longer with the organization, Allsup spoke at the violent 2017 "Unite the Right" rally in Charlottesville, VA.
Kirk's Turning Point USA is in need of its own makeover as it scrubs up for 2020. Although its stated mission has been "to identify educate, train, and organize students to promote the principles of freedom, free markets, and limited government," which makes it sound like a collection of Alex P. Keaton types. It also keeps a controversial "Professor Watchlist" to track supposedly leftist college teachers and has raised millions from conservative donors.
For some reason its officials and followers can't stop spewing hate speech. Kirk has worked overtime to separate his organization from the stigma, reminding skeptics in 2018, "it's not who we are, it's not what we believe, it's not what Turning Point believes." But the hits keep coming.
"In the group's six-year history," the Anti-Defamation League (ADL) website matter-of-factly notes, "TPUSA's leadership and activists have made multiple racist or bigoted comments and have been linked to a variety of extremists." The ADL has compiled a list of racist, crude, and historically misleading outbursts from nationalist TPUSA's representatives, including by its public spokesperson Candace Owens. She once asserted modern blacks were "worse off economically" today than under Jim Crow laws. She also attempted to dilute comments attempting to soften the group's nationalistic leanings by calling the nationalist Adolph Hitler a "globalist" because he took his Nazi show on the road.
From a Florida International University Turning Point WhatsApp group discussion about avoiding scrutiny, as first reported in the Miami New Times: "Just avoid saying the n word and don't mention Richard Spencer too much and don't Jew hate… all the time."
Write some of it off to ignorance or the racist arrogance wafting from the White House these days, but there are too many incidents to ignore. Take your pick: from racial bigots and anti-Semites to white supremacists and Holocaust deniers, some creepy moths have been drawn to the Turning Point flame.
Extremely close to home, the ADL reports, in May a left-wing website posted a cellphone video of the president of UNLV's Turning Point chapter shouting "white power."
Pete Simi also attended UNLV. The Chapman University professor of sociology and former UNLV graduate student has researched political extremism for more than two decades. He considers the rise of far right-wing activism and increasing incidents of racial bigotry on college campuses trouble signs for the nation.
"I think, for whatever reason, the images of Charlottesville surprised some people," Simi says. "But there's not much new when you actually start listening to what people are talking about."
What they are increasingly comfortable saying are disturbing racist and anti-Semitic talking points, often under the guise of accusing their opponents of practicing socialism and communism.
Simi considers the presence of Turning Point in the Trump era "a new spin, not separate. I think it's an outgrowth of this larger effort of Trump to court a whole host of folks on the far right and, really, obviously that's his base, or a big part of his base. These groups on the far right see something in Trump that is emboldening and energizing and offers them a real vehicle for actual power."
Sounds like Kirk is preparing to do his part.
From his statement following the acquisition of Students for Trump: "Millennials and Generation Z want to run their own lives and make their own money. What we don't want is insane, socialist and Marxist policies that our parents and grandparents risked, and many cases, lost their lives to defeat in their own generation. We're proud to be at the forefront of the youth movement to re-elect freedom in 2020 by adding one million new voters to support four more years of President Trump."
And the road to re-election runs right through Las Vegas.
John L. Smith is an author and longtime columnist. He was born in Henderson and his family's Nevada roots go back to 1881. His stories have appeared in Time, Readers Digest, The Daily Beast, Reuters, Ruralite and Desert Companion, among others. He also offers weekly commentary on Nevada Public Radio station KNPR. His newest book—a biography of iconic Nevada civil rights and political leader, Joe Neal—"Westside Slugger: Joe Neal's Lifelong Fight for Social Justice" is published by University of Nevada Press and is available at Amazon.com. Contact him at [email protected] On Twitter: @jlnevadasmith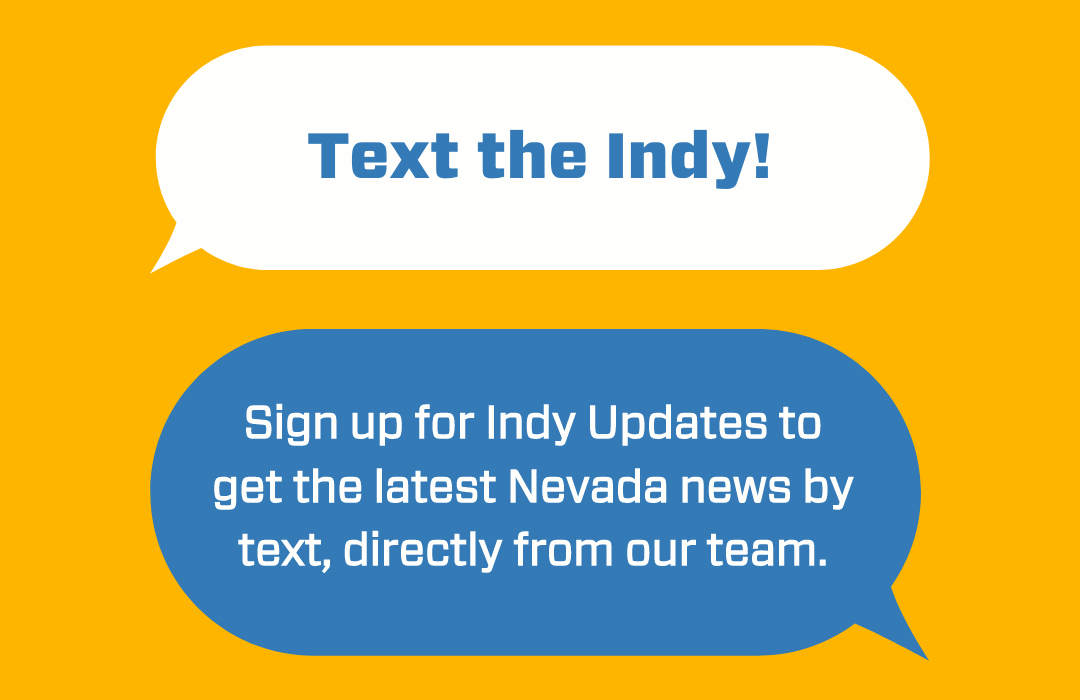 Featured Videos
Comment Policy (updated 4/20/2021): Please keep your comments civil. We reserve the right to delete comments or ban users who engage in personal attacks, use an excess of profanity, make verifiably false statements or are otherwise nasty. Comments that contain links must be approved by admin.