Amid accusations of manipulating the system, Judge Fiore gets the nod in Nye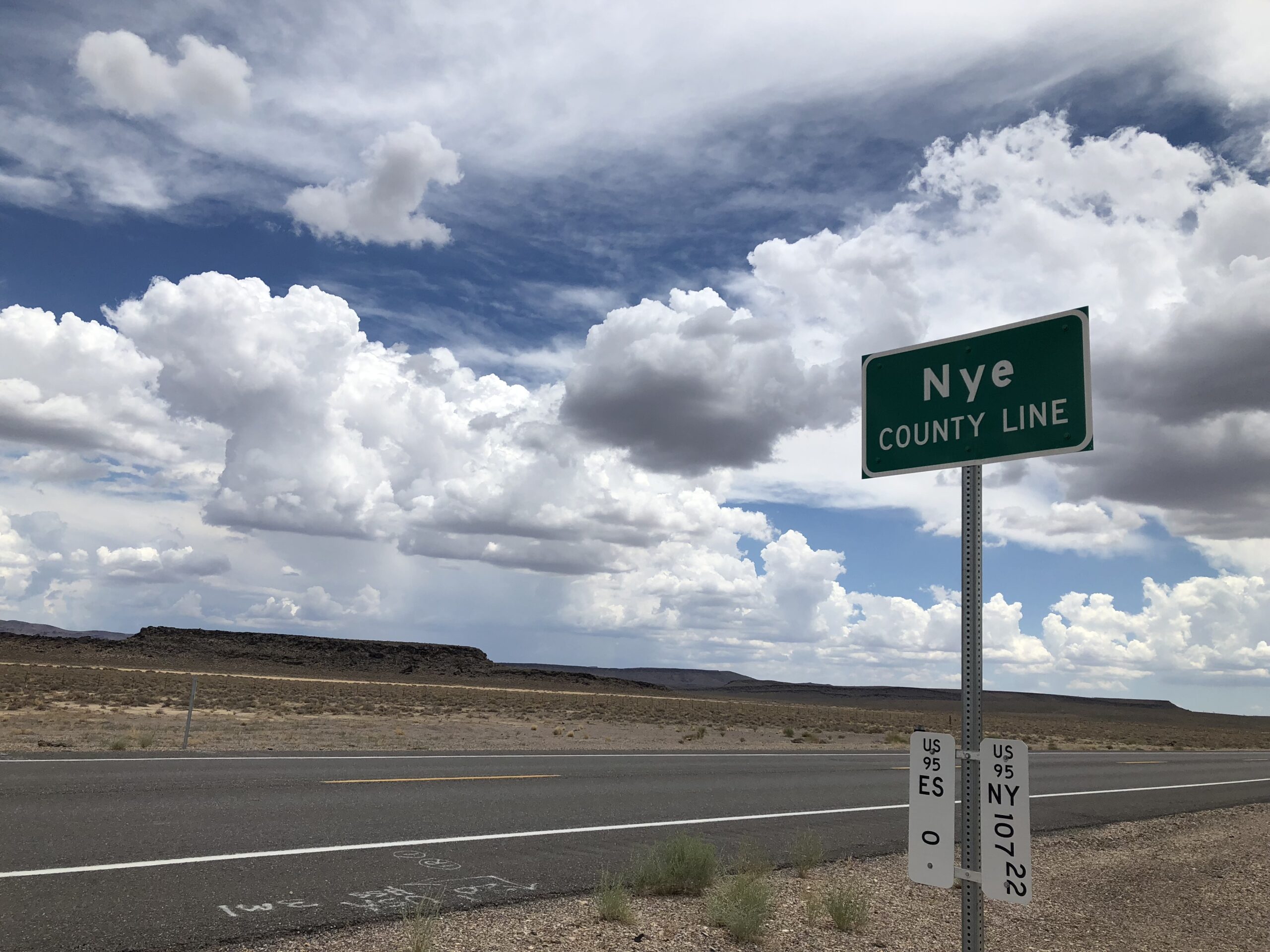 If former Las Vegas City Councilwoman Michele Fiore imagined she had made a quick political get-away from Ward 6 to the inviting air of Pahrump, she might want to check her rear-view mirror.
Some of Fiore's ex-constituents have appeared to be gaining on her.
Infuriated by her insistence on pushing through a controversial convenience store and gas station development in their backyards in her final meeting on the council in November, four of dozens of residents effected by her effort have taken their concerns about her legal residency to Las Vegas City Attorney Bryan Scott.
At the same time, Fiore's December appointment to a Pahrump Justice of the Peace position by the Nye County Commission is being questioned after one unsuccessful applicant passed recently accused her of failing to establish residency within the legal timeline.
What bears the appearance of a clever maneuver that enabled Fiore to transition from termed-out councilwoman and failed candidate for state treasurer into a good-paying JP job has threatened to degrade into yet another example of Second Amendment Michele shooting herself in the foot, metaphorically speaking.
But hold your fire until the end.
This is not an attempt to recap all the controversies that have surrounded Fiore's business and political career, but a few deserve repeating. From tax liens and business blowups to controversial votes and outrageous and even racist comments as a councilwoman, there's a lot of ground to cover. Not to mention having the FBI at her door with a search warrant in a campaign finance investigation. In 2022 alone the former Republican National Committee Committeewoman wrapped herself in the flag of the forever Trump crowd on her way to an aborted run for governor and a second-place finish in the treasurer's race.
Given all the scandal surrounding the state GOP led by Chairman and proud fake elector Michael McDonald, Fiore's latest controversy might seem almost quaint by comparison. Trouble is, the obviously rushed effort to keep her on a government payroll – the JP job pays more than $80,000 a year plus benefits – has begged for review by the city and Nye County.
The trouble for her critics is, she seems to have threaded an ethical needle and pulled it off.
This might shock newcomers and sensitive readers, but Southern Nevada has actually historically taken residency requirements for elected office fairly seriously. Such matters aren't actually mere technicalities, but etched into statute.
Whether Fiore's move is considered ethically slippery is for others to determine. But consider that former Clark County Commissioner Lynette Boggs (now Boggs-Perez) was hit with four felony charges after she falsely claimed she lived in her district when she actually resided outside it. She avoided a felony conviction in a January 2009 plea deal that allowed her to accept a gross misdemeanor in what then-District Attorney David Roger called one of the first prosecutions of its kind in Clark County. The conviction ended her once-promising political career in Nevada.
In a 2002 case involving another county commission race, the Nevada Supreme Court upheld a district court decision that that determined Kevin Michael Williams was disqualified as a candidate for District E because he failed to meet the statutory residency requirements. In brief, he didn't live in the district.
That same year, a man named David Parks was disqualified from running in the Democratic primary against incumbent state Assemblyman David Parks after it was determined that the challenger wasn't even a resident of Nevada despite his claims to the contrary. Notorious right-wing GOP rabble-rouser Tony Dane was the author of that lame and illegal dirty trick.
Those examples aren't identical to Fiore's residency shell game but they're a reminder that these things matter.
City Attorney Scott declined an interview request, but former Las Vegas City Attorney Brad Jerbic shared his insight gleaned from nearly 28 years at city hall. He said he could not recall a time when a mayor or sitting council member moved out of their ward or city in violation of Section 2.020 of the City Charter. Challenges to candidates' residences have been more common, Jerbic said, explaining that such a finding resulted in the candidate withdrawing from a race.
The city of Las Vegas has already received a Dec. 29 complaint from Ward 6 residents Andrea Leal, Linda Burks, Steve Acciarito and Matt Passalacqua noting the apparent city charter violation and have said in interviews they believe Fiore's vote in a 4-3 council decision to approve a Green Valley Grocery store and car washing adjacent to their neighborhood should be voided.
About an hour's drive west of Las Vegas, Pahrump resident William Hockstedler is illuminating Fiore's painfully problematic Nye County residency claim enabled her to apply for the justice of the peace position. She stated on the record before the Nye Commission that she became a resident on November "14th or 15th" and her personal attorney Sigal Chattah later stated that Fiore's residency began on the 17th.
The deadline to apply for the position was 5 pm Dec. 8. Fiore applied on Dec. 7, but still didn't qualify under the county's 30-day residency requirement.
Hockstedler, one of more than a dozen other applicants for the JP seat vacated with the death last year of Kent Jasperson, filed a complaint and earlier this month calling out Fiore's residency and taking to TV station KPVM to lay out a few damning facts.
"So, either Michele Fiore did not know her actual date of residency is, which I think is kind of weak for somebody who's going to be a justice of the peace, or it's not factual," he said.
Setting aside his opinion, at 5 pm Friday Nye County District Attorney Brian Kunzi rendered his own legal opinion clearing Fiore for duty. According to statute, he said in a news release, the justice of the peace must be a "qualified elector." Were this an election, critics of her residency might have a point, but Kunzi stated, for an applicant for appointment, "There is no legal authority that supports this conclusion. The only requirement is that the appointee must be eligible to vote when he or she is appointed to a township office."
Given that clarity, I'm left to wonder whether local and federal law enforcement, not to mention the applicable state ethics commissions, have noticed Fiore's convenient feather-bedding from one government job to another.
Kunzi found that Fiore's foray was "in conformance with Nevada law."
Call her a political sleight-of-hand artist if you'd like, but if you go before her in Pahrump make sure you call her, "Your honor."
John L. Smith is an author and longtime columnist. He was born in Henderson and his family's Nevada roots go back to 1881. His stories have appeared in Time, Readers Digest, The Daily Beast, Reuters, Ruralite and Desert Companion, among others. He also offers weekly commentary on Nevada Public Radio station KNPR.
The Nevada Independent is raising $200,000 by Dec. 31 to support coverage of the 2024 election.
Tax-deductible donations from readers like you fund this critical work.
If you give today,your donation will be matched dollar-for-dollar.
Give + Get Matched
Featured Videos