Amid #MeToo movement, panic buttons to become more widespread among Vegas housekeepers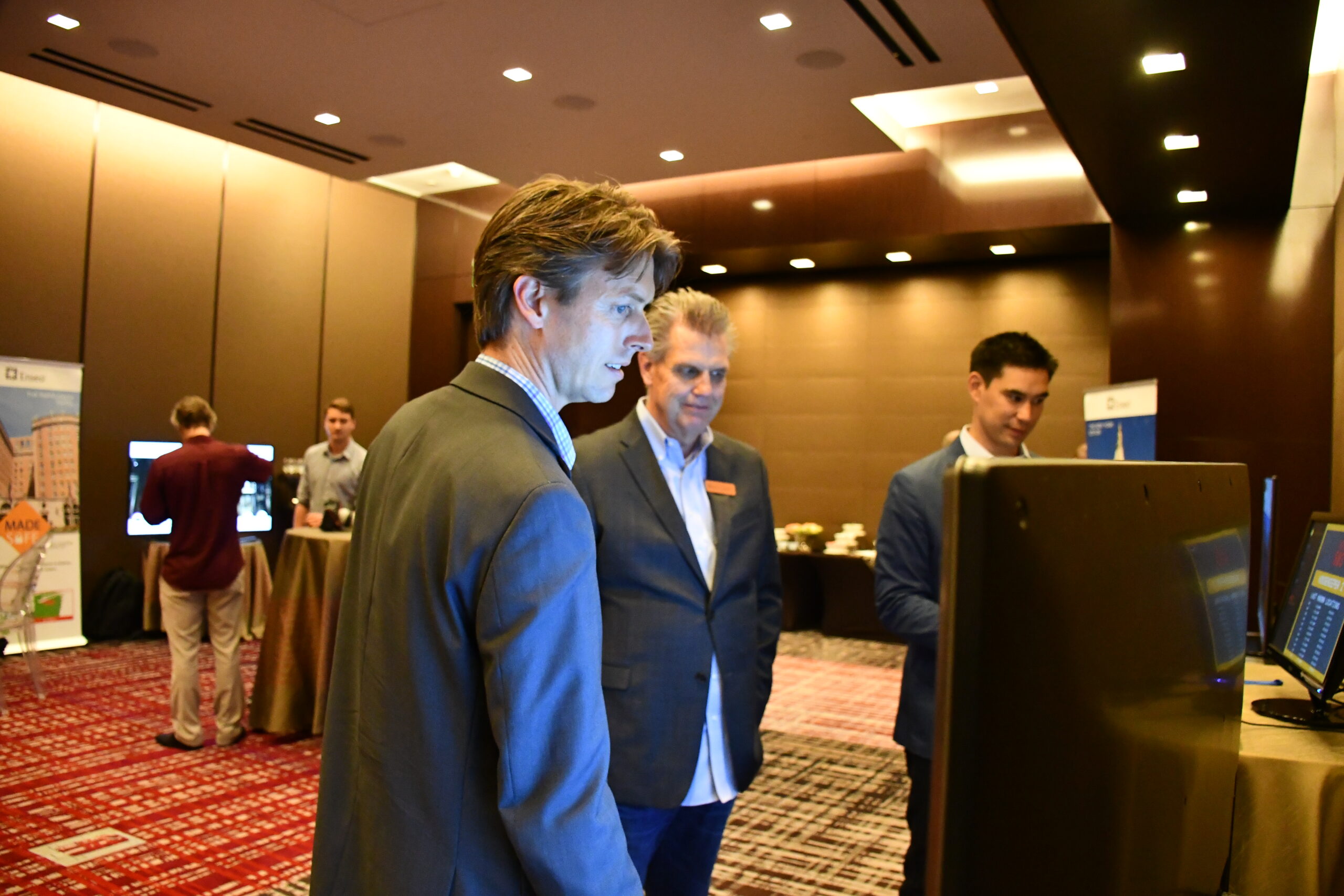 This story has been translated and edited for clarity from its original Spanish version.
In addition to pushing for contract renewals and better working conditions, the largest union of hotel and casino workers in Nevada is raising awareness on another issue: the safety of its members in sexual harassment situations or medical emergencies.
The answer to those concerns could literally be at the fingertips of thousands of workers: A mobile device with a GPS locator that works as a "panic button."
They could be on their way soon after the Culinary Union included them while negotiating contracts with numerous different properties in Las Vegas.
One such device — a locator known as MadeSafe — was on display last month to members of the hospitality and casino industry in Las Vegas, and it allows management to locate employees whose safety could be in jeopardy.
It comes amid a national conversation about sexual harassment and greater awareness that guests can be a threat to employees, especially in a town that markets itself as "anything goes." Michaella Christensen, an SLS hotel and casino employee, said she experienced it firsthand.
"I was waiting for a drink that I was going to take over to a customer and that was when a man grabbed me by the neck," she said in an interview after participating in a protest organized by the Culinary Union on the Las Vegas Strip on July 20. "He almost choked me. I was harassed by that person, but it's not the only time that has happened."
Christensen said situations like this occur frequently at her job, and she reported the incident to the police and authorities in the casino, but she never knew the outcome of the investigation.
"Back then we didn't have a contract or protection from the union," she said.
The media relations department of the SLS Hotel and Casino said via email that the company has no comment about Christensen's case or the mechanisms used to prevent such situations from happening.
In addition to servers who deal with guests who are sometimes drunk and unruly, housekeepers — who often venture alone into hotel rooms, offices or homes to clean — can be vulnerable to misconduct from clients and while out of sight and earshot of their own colleagues.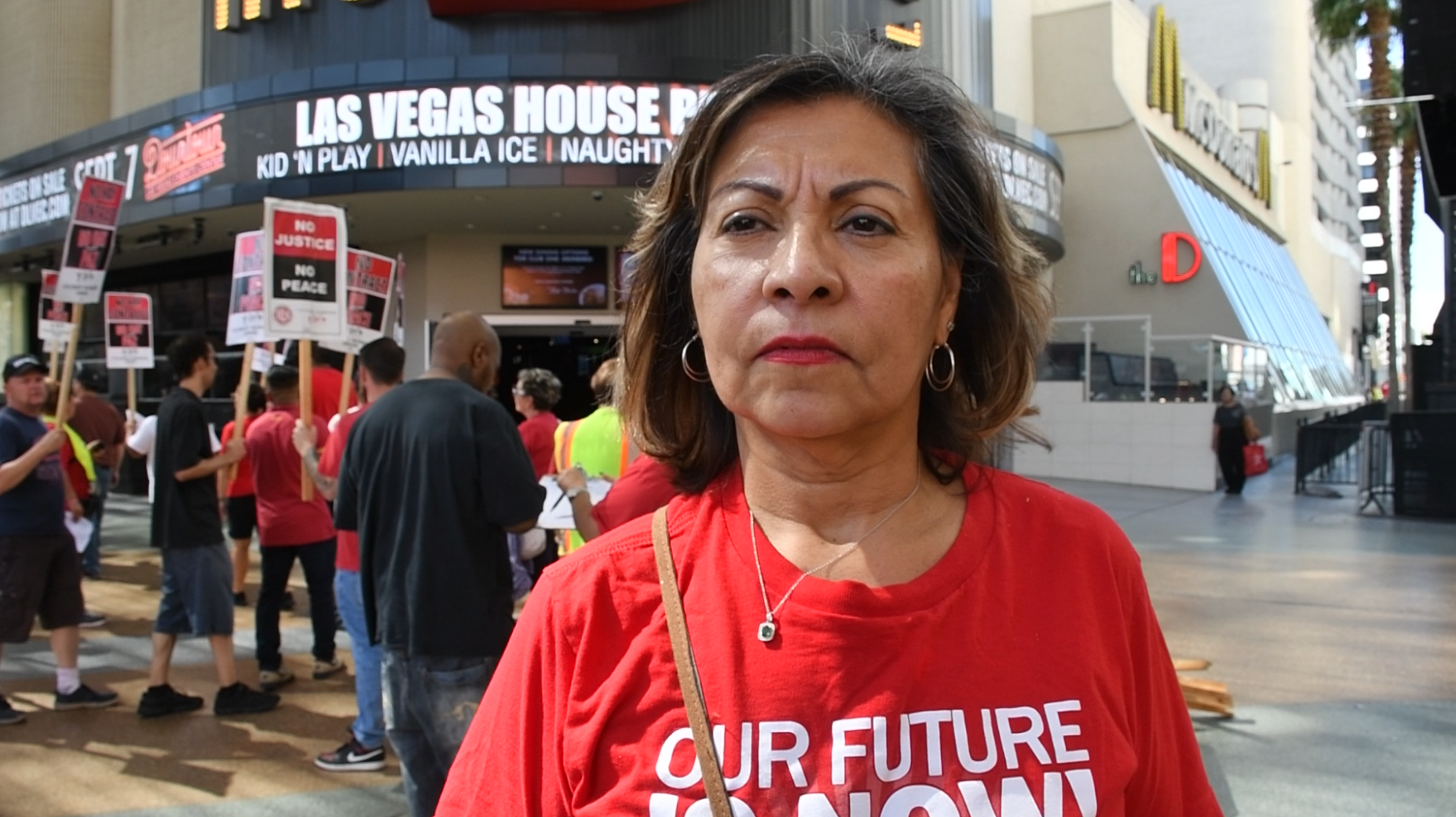 The device
In situations like these, the union leadership emphasized the importance of implementing a device that will allow employees to communicate with security in case of any emergency.
"All contracts we have achieved so far include safety measures for workers," Geoconda Argüello-Kline, secretary treasurer of the Culinary Union, said. "We want those employees who are inside the rooms to be safer."
During a presentation July 18 at the Cosmopolitan Hotel and Casino, David Simpson, director of Enseo, the maker of MadeSafe, said that his company has been working for four years to perfect the device.
"We started to manufacture it after we received a request from the New York hotel industry," Simpson said. "The housekeepers union in New York reached an agreement that included the implementation of a device like this one."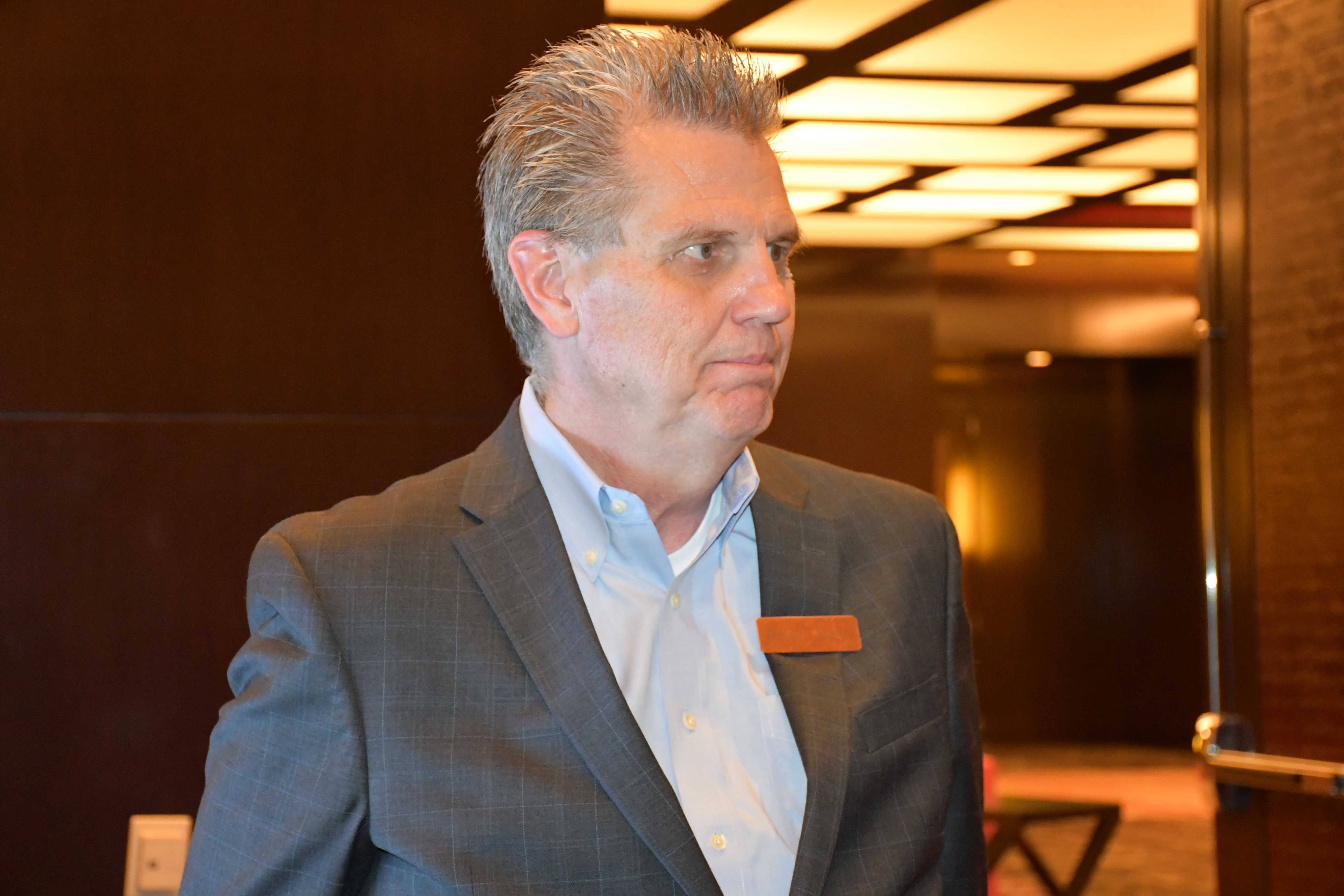 With a simple click, an employee activates the MadeSafe device to start the day and from that moment on he or she must carry it at all times.
"In any emergency, a worker activates the MadeSafe device by pressing the red button," Simpson said. "At that time the casino security personnel can know the exact location of the worker."
At the same time, Enseo staff members send an alert by text message and email to the hotel personnel that have been designated as the point people.
Simpson said the device only sends the worker's location if he or she activates it. He also said that it can't be used to track employees during their work day.
Simpson added that although the issue of sexual harassment is linked to demand for devices such as MadeSafe, it can also be used in cases such as medical emergencies for both workers and guests.
"We found that in most cases where workers have used the device it has been because of health-related problems," Simpson said.
The Enseo executive also said that representatives of the casinos were open to the possibility of implementing MadeSafe.
Simpson added the company started with some hotels in New York City and has spread to other parts of the United States.
"Companies have been very interested in having a device that improves employee safety," Simpson said. "They know it is a necessary investment."
The company didn't provide a specific price for the panic buttons and ongoing service fees. Costs vary depending on the size of a company's workforce, although similar devices purchased individually for seniors — such as Life Alert — are on the market for anywhere between $20 and $90 a month.
Although Simpson did not mention specific incidents of sexual harassment in Las Vegas or in another city, Bloomberg reported that in New York City, unionized workers of all the hotels have had a panic button since 2013 after a housekeeper accused Dominique Strauss-Kahn, then head of the International Monetary Fund, of sexually assaulting her after she entered his hotel room to clean it.
Strauss-Kahn eventually settled the lawsuit with the maid for an undisclosed amount of money.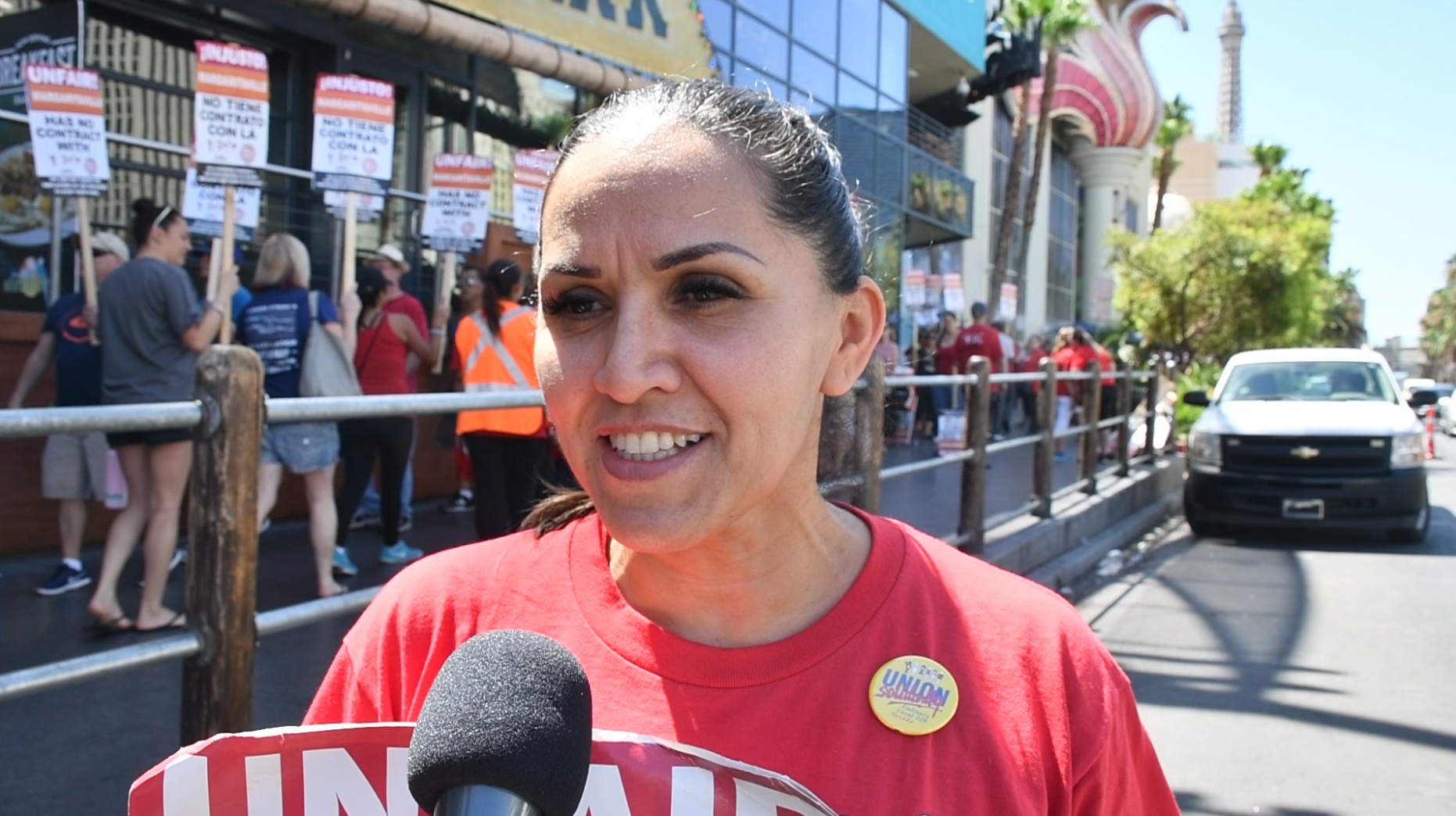 Obligation for safety
Earlier this year, the Culinary Union not only released data from a survey about the prevalence of sexual harassment toward workers, but also asked tourists in Las Vegas to pledge they will not sexually harass employees.
The survey indicated that 72 percent of cocktail servers and 53 percent of hotel housekeepers said "a guest had done something to make them feel uncomfortable or unsafe," while 59 percent of cocktail servers and 27 percent of housekeepers reported they had been sexually harassed by guests, managers or others while on the job.
"Every day there are customers trying to insinuate that you want to have sex by asking questions," Christensen said. "They believe that because you work serving drinks, or use provocative clothing as a uniform, you are looking for extra money in exchange for sex."
Christensen said she considers it an obligation that casinos make employees feel safer.
Two large casino chains, Caesars Entertainment Corporation and MGM Resorts International, have already signed contracts with the Culinary Union.
That means casino workers at Bally's, Flamingo, Harrah's, Paris, Planet Hollywood, Cromwell, The LINQ, Caesars Palace and The Rio, ARIA, Bellagio, Circus Circus, Excalibur, Luxor, MGM Grand, Mandalay Bay, Delano, Mirage, New York New York and Park MGM Resorts International MGM casinos will have a panic button, among other benefits.
Other casinos including the Stratosphere, Golden Nugget, Plaza and Four Seasons, have also agreed to new contracts with employees. According to the Culinary Union, seven casinos that employ 3,400 workers are still pending to renew their contracts.
"They must not let any case of harassment from any client go unnoticed, no matter how much or how important that person is for the company," Christensen said.
Disclosure: MGM, Caesars and the Culinary Union have donated to The Nevada Independent. You can see a full list of donors here.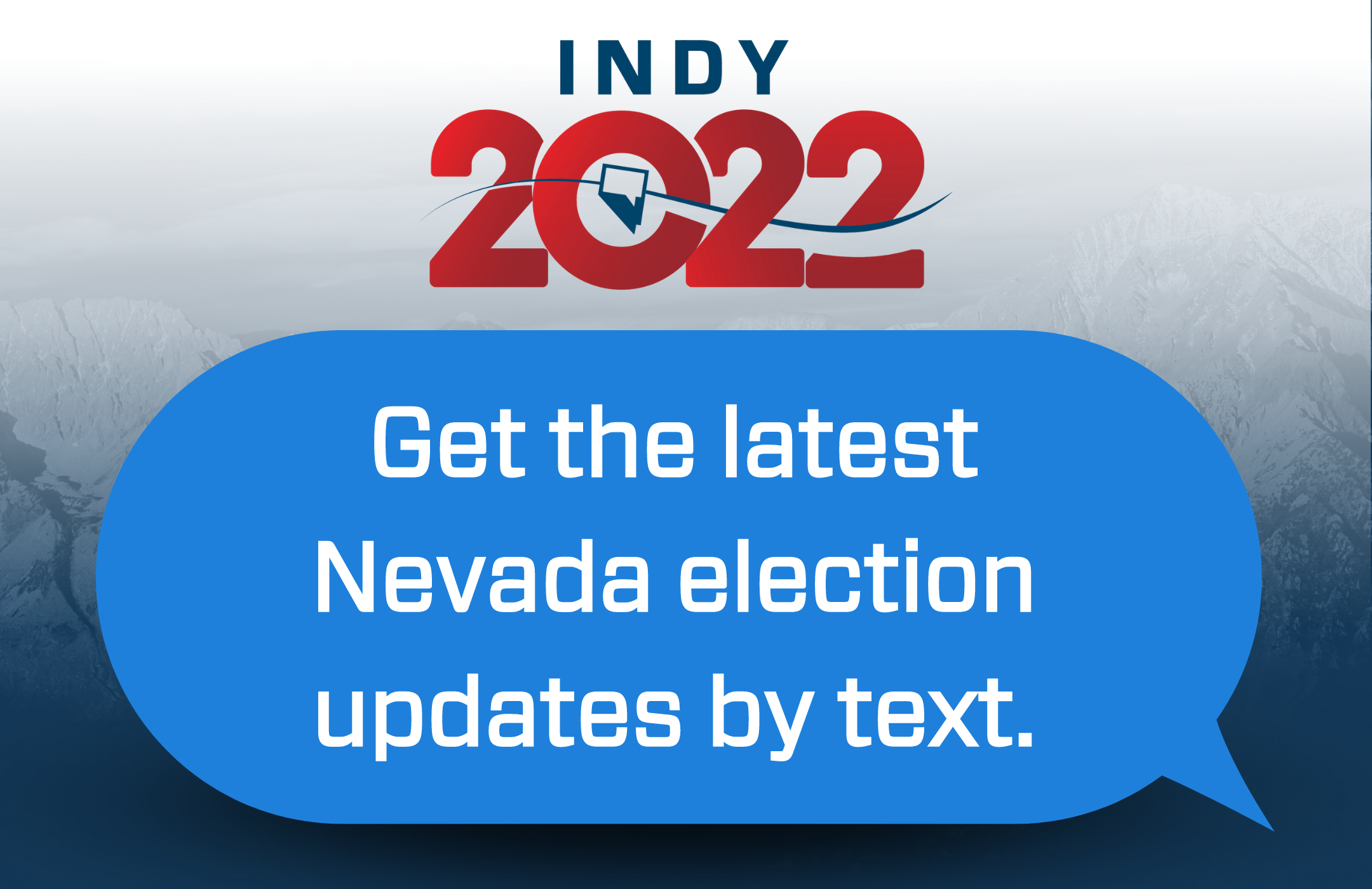 Featured Videos
Comment Policy (updated 4/20/2021): Please keep your comments civil. We reserve the right to delete comments or ban users who engage in personal attacks, use an excess of profanity, make verifiably false statements or are otherwise nasty. Comments that contain links must be approved by admin.