Amid tech boom, Nevada wants to become home for blockchain-related businesses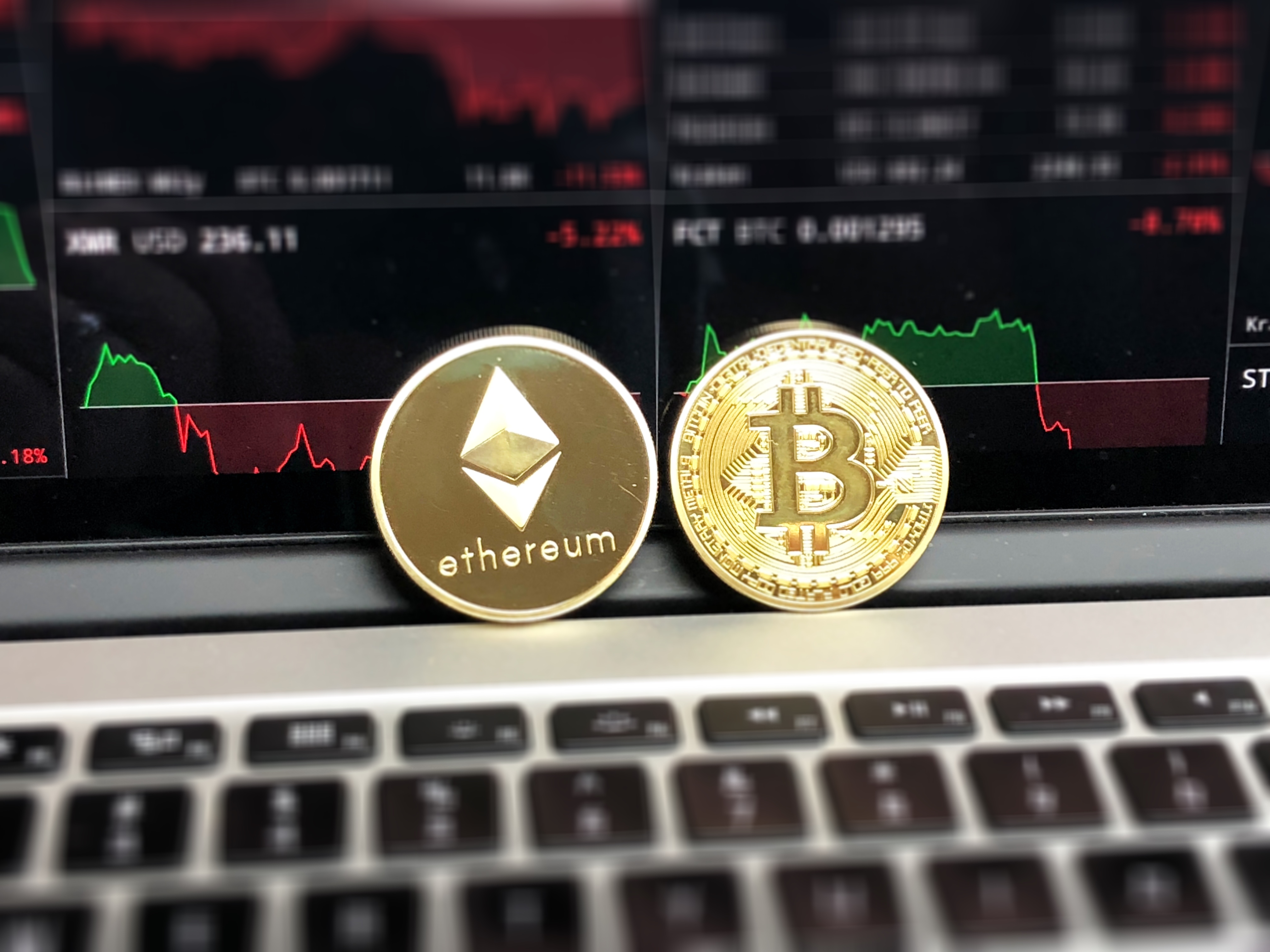 While bitcoin has gradually become a household word, the underlying technology behind it — known as blockchain — isn't quite there yet, though it has found a recent home in Nevada law.
Blockchain is, at its simplest, a kind of distributed ledger technology. It can be used to track and keep secure all sorts of different records, things like financial transactions, shipping data and birth certificates.
Economic development officials, tech companies and blockchain advocates see a bright future for the technology here in Nevada, with the state's vast amounts of land and relatively inexpensive energy costs. To top it off, they say that the state laid out a symbolic welcome mat when it passed a blockchain bill last year, signaling to companies that Nevada understands what blockchain is and is interested in giving companies the space they need to innovate as applications of the technology continue to emerge.
"Even putting it on the books is a strong statement from a state Legislature," said Allison Clift-Jennings, the CEO of the Reno-based startup Filament, which uses blockchain to secure industrial data. "That's huge."
Blockchain has been compared to knitting. You take a list of records, known as a block, and encrypt it. The next set of records, or block, is assembled, but also includes a specific reference to the previous block. Each subsequent block is encrypted and contains a reference to each block before it, like the rows of a knitted scarf. It's essentially impossible to go back and manipulate old records without leaving a trace and breaking the chain.
It's the technology that allows bitcoin and other forms of cryptocurrency to exist on a decentralized basis, without the need for banks or governments to get involved. A peer-to-peer network of computers is responsible for both keeping a record of the public ledger and verifying individual transactions against it. Because all of those computers continually talk to each other and validate the ledger, it's impossible for one individual actor to go back and edit the ledger on their own. (More on the relationship between bitcoin and blockchain here.)
But blockchain has almost an infinite number of potential applications outside cryptocurrency, with some calling it the biggest thing since the Internet.
The Baltic country Estonia, for instance, maintains a distributed ledger that records all sorts of data about its citizens, from property records to medical history. All Estonians can log in to view their own health-care records using a unique, secure digital identity and even see which doctors have accessed their records.
Blockchain can also be used to execute smart contracts, which essentially automatically enforce the terms of a regular contract by using cryptographic code. The contract can automatically execute itself on a certain date or after certain independently verifiable terms and conditions are met.
Here in the U.S., the state of Illinois is piloting an initiative to log birth certificates on a blockchain, which would allow companies to verify and authenticate someone's identity by requesting encrypted access to that birth certificate database. The pilot is a small part of the state's overall blockchain initiative.
A blockchain bill
State Sen. Ben Kieckhefer, a Republican who represents the burgeoning tech hub that is Reno, said he was interested in putting together a package of legislation focused on entrepreneurs and startups headed into the 2016 session. He decided to focus one of his bills around blockchain, after hearing more about the technology through conversations with some of the young entrepreneurs in the area.
The bill, at first blush, contained seven different definitions, from "blockchain" to "cryptographic hash," and two full pages specifying exactly how transactions using blockchain must be conducted. Clift-Jennings, who describes herself as "pretty apolitical," said the original version of the bill would have been "detrimental" to her company.
Kieckhefer acknowledged that the first version of the bill was probably "a little too heavy-handed, trying to do too much."
"We ended up really slimming it down, locking down a definition of blockchain we liked and we really felt was specific enough but still broad enough to allow innovation in the space, which is inevitable," Kieckhefer said.
The leaner version of the bill Gov. Brian Sandoval signed into law in early June provides a simple but still somewhat flexible definition of blockchain under the state's Uniform Electronic Transactions Act, which gives businesses some certainty about how blockchain agreements will be handled under state law. The new law also bars local governments from imposing any additional taxes or fees on the use of blockchain.
"It was actually great that (blockchain) made its way into state law," Clift-Jennings said. "I've had half a dozen people say, 'We saw it, we wanted to come visit and we're considering moving.'"
Doug Erwin, vice president of entrepreneurial development of the Economic Development Agency of Western Nevada, said that he hosted six or seven different blockchain-related companies the month after the legislation passed. He said his job usually works the other way around, with him reaching out to companies instead of them reaching out to him.
"That's how people got to me. They saw the legislation. They heard the implications. They wanted to come kick the tires in the community," Erwin said. "Simply from a public perception point of view, it's been very powerful."
Paul Anderson, the former Republican Assembly leader recently turned head of the Governor's Office of Economic Development, said that the bill created a ripple effect with blockchain-related businesses looking to come to the state.
"We want to put up a big welcome sign. 'If you want to do this, come be here in Nevada,'" Anderson said. "I think that's why we're seeing an uptick in interest."
And it's not just talk either. One company focused on software development related to Ethereum, a distributed public blockchain network that allows people to build and deploy decentralized applications, recently acquired 67,125 acres at the Tahoe-Reno Industrial Center in Storey County.
The company, called Blockchains, has remained relatively mum about its plans for the land since the announcement that they had closed escrow was made public, only saying in an email that they are "in the process of moving its operations to a new facility in Nevada" and that "information about the company and future plans will be forthcoming." Storey County Commissioner and Tahoe-Reno Industrial Center broker Lance Gilman told The Nevada Independent earlier this week that the company plans to build a corporate headquarters and software design research center at the industrial park.
A tech-friendly state
Beyond the blockchain law, Erwin said it's the things that make Reno attractive to big companies like Apple, Tesla and Switch — such as vast amounts of land and cheap power — that make the area also attractive for companies operating in the blockchain space.
For instance, the process known as bitcoin mining, which secures the bitcoin network by using vast numbers of computers to solve extremely complex math problems in return for a monetary reward, is extremely energy intensive, so much so that it would be nearly impossible for someone to attack the network and do all the computational work necessary to rebuild the chain. Some bitcoin miners are turning to solar panels in lieu of paying costly energy bills to power the computers involved in mining.
"For those companies who need physical space to do the things they're doing, that becomes important," Clift-Jennings said. "There's some benefit to companies that want to get into mining. You need a lot of space and a lot of power cheaply, and we're a fairly attractive place."
Of course, not all blockchain-related companies require massive plots of land for warehousing computers and harnessing solar power. Even if they don't, Clift-Jennings noted that Nevada is fairly business-friendly in general with fairly minimal regulatory overhead and no personal state income tax.
"That's Nevada. They're pro-second amendment and they love Black Rock," Clift-Jennings said. "This is Nevada then. That mindset. It aligns nicely with this startup culture that says we need a lot of room to innovate and we might make some mistakes."
And it's not just about luring businesses to Nevada, either. It's also about supporting entrepreneurs who are already here, such as Clift-Jennings.
Jesse Adams has been in Nevada for 17 years, and his latest project is CorCom, which aims to bring together people with different ideas, intellectual properties and products (known as Core Components) in the CorCom Matrix where they can exchange goods and services using COR tokens, all recorded using blockchain.
Adams said that when the Legislature passed the blockchain bill it was a "step of validation and confirmation that the state recognized the power and future of the technology."
"When a state comes in — it's like when (venture capitalist) Tim Draper got involved in bitcoin very early — it added a level of credibility to the idea," Adams said.
Looking forward
The biggest question for everyone is what's next for blockchain.
The state is already starting to look into how it, like Illinois, could use blockchain for record-keeping in its own systems. Chief Information Officer Shanna Rahming hosted a three and a half hour session earlier this month for top state officials to talk about what blockchain is and how it can be used.
"It was very preliminary, very much in the beginning phase of here's what blockchain is," Rahming said.
Rahming will be speaking at a conference in Reno in early February with Jennifer O'Rourke, the Illinois Blockchain Business Liaison, talking about how Nevada can learn from Illinois' example and use blockchain to improve government services.
The invitation-only conference on blockchain, which organizers describe as being "dedicated to building the new Nevada on trust," will bring together blockchain experts to talk with state officials, lobbyists and businesspeople to talk about possible applications for the technology here in the state. The Feb. 6 conference is organized by the law and government affairs firm McDonald Carano, where Kieckhefer's day job is director of client relations, and the government relations firms run by Elisa Cafferata  and Ashley Clift-Jennings, wife of Allison Cliff-Jennings.
"One of our goals for the conference is really to give business and political leaders a space to understand the technology and the opportunity is presents," Cafferata said. "Our goal is to make sure coming out of the conference that we've got some next steps for the state to take."
Another goal, Cafferata said, is to create a "braintrust" of lawmakers and businesses in the state that have a basic understanding of what blockchain is and its possible applications.
The biggest industries here in Nevada, gaming and mining, are only just in the beginning phases of looking at how blockchain could be incorporated into their business practices. MGM Resorts senior vice president and chief digital officer, Kelly Smith, said in a statement that the company is "inspired by the vast array of possibilities" afforded by blockchain for securing data in the hospitality industry.
"We see Blockchain is a 'foundational technology' much like the internet itself and therefore we think that it can enable a broad set of applications. Blockchain has a 100 percent uptime, can't be hacked or disintermediated and it enables trust," Smith said. "Security in hospitality is crucial and with blockchain technology there are multiple layers of security – such as watermarks, holographic images and, recently, biometric information about their owner."
A.G. Burnett, the recently departed chair of the Gaming Control Board, said that the board was just starting to look at how blockchain could be used to secure the confidential information that passes back and forth between gaming regulators and licensees. A digital ledger could also offer additional accountability for both board officials and gaming license applicants as to what documents were submitted and when, he said.
"The board is always very good at and works hard to keep that stuff secure," Burnett said. "If blockchain can be used to enhance that, the protective mechanisms behind a licensee giving information to the regulator, it can definitely be important and useful."
For businesses, lobbyists and state officials alike, there's a balance between wanting to be on the forefront of a cutting edge technology and wanting to take the time to do their due diligence and make sure that technology is implemented in the right way. Conference organizers note that the February event is just the start of what they hope will be many conversations to come about blockchain.
"There's always with emerging technologies the potential for stories about it being misused, just like any other tool of technology can be misused," Cafferata said. "When people don't kind of have a basic understanding the reaction is often, 'Well, should we make that illegal or should we not have that here?' We've seen that kind of response to other technologies. We want people to have the conversation and have a thoughtful approach to the technology."
Disclosure: MGM Resorts and Switch have donated to The Nevada Independent. You can view a full list of donors here.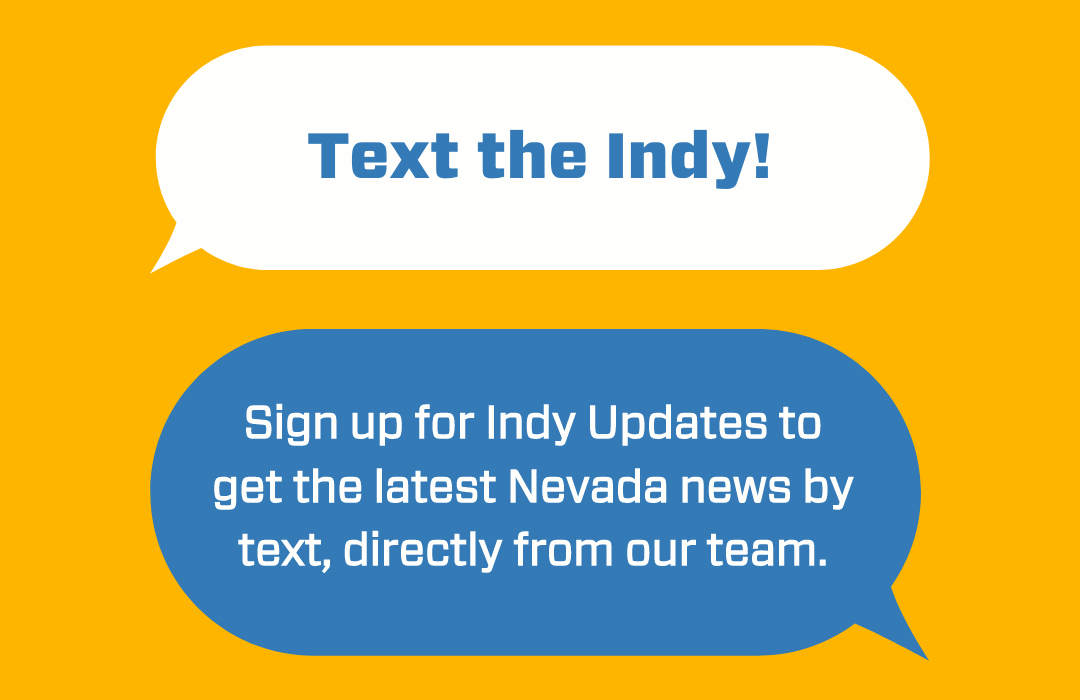 Featured Videos
Comment Policy (updated 4/20/2021): Please keep your comments civil. We reserve the right to delete comments or ban users who engage in personal attacks, use an excess of profanity, make verifiably false statements or are otherwise nasty. Comments that contain links must be approved by admin.