Amodei defends his office's response to a 'vulgar' phone call from a student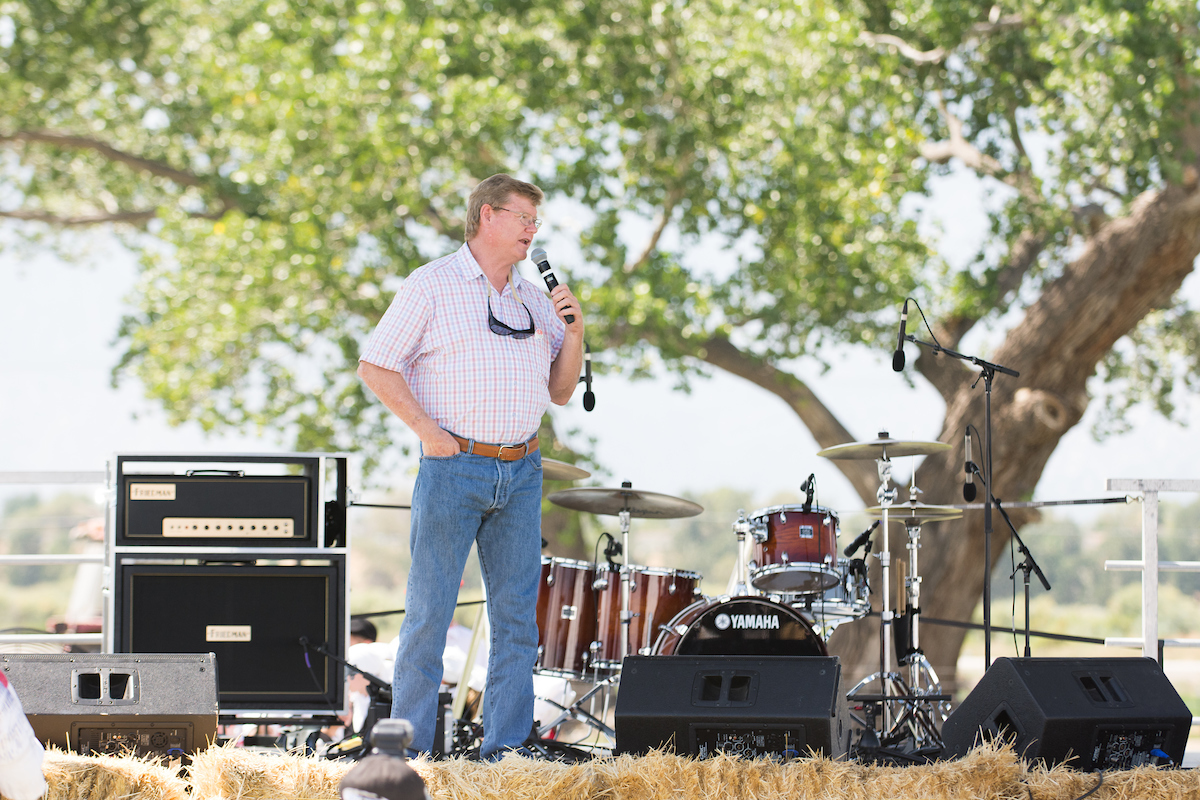 Congressman Mark Amodei won't apologize to a Washoe County high school student who was suspended after delivering profanity-laced remarks to the lawmaker's office during the national walkout last week.
The ACLU of Nevada sent Amodei a letter on Monday, urging him to issue the student — 17-year-old Noah Christiansen who attends Robert McQueen High School — an apology because a complaint from the congressman's staffer led to a two-day suspension.
ACLU officials said Christiansen called the congressman's office Wednesday and pleaded for lawmakers to "get off their f---ing asses" and enact gun-reform legislation that would help keep children safe at school. Specifically, Christiansen asked the congressman to support raising the minimum age to buy a gun and to ban bump stocks, the weapon modification that accelerates the rate of gunfire.
"That very day the constituent was called to the principal's office and given a two-day suspension for 'disrespectful behavior/language,'" the ACLU's executive director, Tod Story, wrote Monday in a letter to Amodei. He also noted that the punishment occurred after "a staff member from your office contacted the constituent's school to report this phone call."
The suspension wasn't the only form of discipline, though. The school also isn't letting the student assume his elected role as the class secretary-treasurer because of the incident, ACLU officials said.
Christiansen told The Nevada Independent that, in retrospect, his wording wasn't ideal. But the student said he's disappointed a staff member in Amodei's office breached his "political privacy" by calling the school.
"I'm smart enough to use better words than of course the f-word," he said. "But, at the same time, even if I do want to use words and use them over and over again, it's my right to do so."
The ACLU's letter accuses the congressman's office of retaliating against the student and restricting his right to free speech. The organization is advocating on the student's behalf and trying to get his school record cleared, officials said.
"For the sake of all your constituents, I hope you will rectify the situation you created and restore this young man's school record by withdrawing your complaint with the school and apologizing to him," Story wrote.
Christiansen said he served his suspension Thursday and Monday. He's hoping for an apology from both Amodei and his school administrators as well as his suspension overturned.
But Amodei defended his staffer and said no apology is necessary. The congressman said the situation was not a matter of shutting down the student's First Amendment rights.
"I'm not apologizing because my guy accurately described what happened in the phone call," he said.
Amodei said the student's rudeness prompted Arturo Garzon, who serves as one of the Nevada Republican constituent services representatives, to call the school. Garzon managed to reach the principal by chance, he said.
"He related the guy was vulgar," Amodei said in a brief interview Monday. "He didn't ask [the school] for any specific thing or beat the kid up. He just said 'I wanted you know that this guy was really vulgar. We had a lot of calls and nobody else was,' and that was it."
Amodei said Garzon is a professional and longtime staff member who deals with constituents who are sometimes less than satisfied or irate about an issue. Garzon has school-aged children and previously worked for former Sen. John Ensign, he said.
"This is not a creampuff business," Amodei said. "My people take a lot of stuff from people who are unhappy, so it's not as if there is a tripwire there."
As for the suspension, Amodei said "what the principal decided to do is, I mean, that's what principals get paid for."
A staunch supporter of gun rights, Amodei has said he is open to supporting legislation to add school-security personnel, ban bump stocks, raise the age to buy long guns and improve background checks. But he said he is wary of those seeking to take political advantage of the issue.
Victoria Campbell, a spokeswoman for the Washoe County School District, declined to comment on this particular case, citing student confidentiality laws. No students were suspended for participating in walkouts, Campbell said, but she noted that the district expects students to "act appropriately and with decorum."
"Some students were disciplined for breaking student conduct codes or participating in other inappropriate behavior," she said in a statement.
Noah's parents disagreed with the school's decision to suspend him, calling their son a good student who doesn't have behavioral problems. "My son is a great kid," his dad, Richard, said in a statement. "It's absolutely despicable and disgusting the school (did) this."
His mom, Stacie, on Tuesday posted a message on her Instagram account, saying "Another school shooting today and you're worried about my son using a cuss word." Brian Duggan, a Reno Gazette-Journal reporter, first reported the mom's message.
The mom had previously described the school's decision to suspend her son as "extreme" in a statement released by the ACLU of Nevada.
Despite their difference of opinion on the apology, the Republican congressman and student have one thing in common: They have both used colorful language. Ahead of the 2016 presidential election, Amodei joked about visiting a Trump-led White House and offering to play middle man for House Speaker Paul Ryan, who had shied away from supporting Trump.
"Do you need anything from the White House because I know they're not talking to your lily white ass," Amodei said, according to The Record-Courier in Carson Valley.
More recently, The Nevada Appeal reported that Amodei said a new Carson City library is "kicking ass."
Amodei represents Nevada's second congressional district, which includes Churchill, Douglas, Elko, Eureka, Humboldt, Lander, Pershing, Storey and Washoe counties as well as Carson City and most of Lyon County.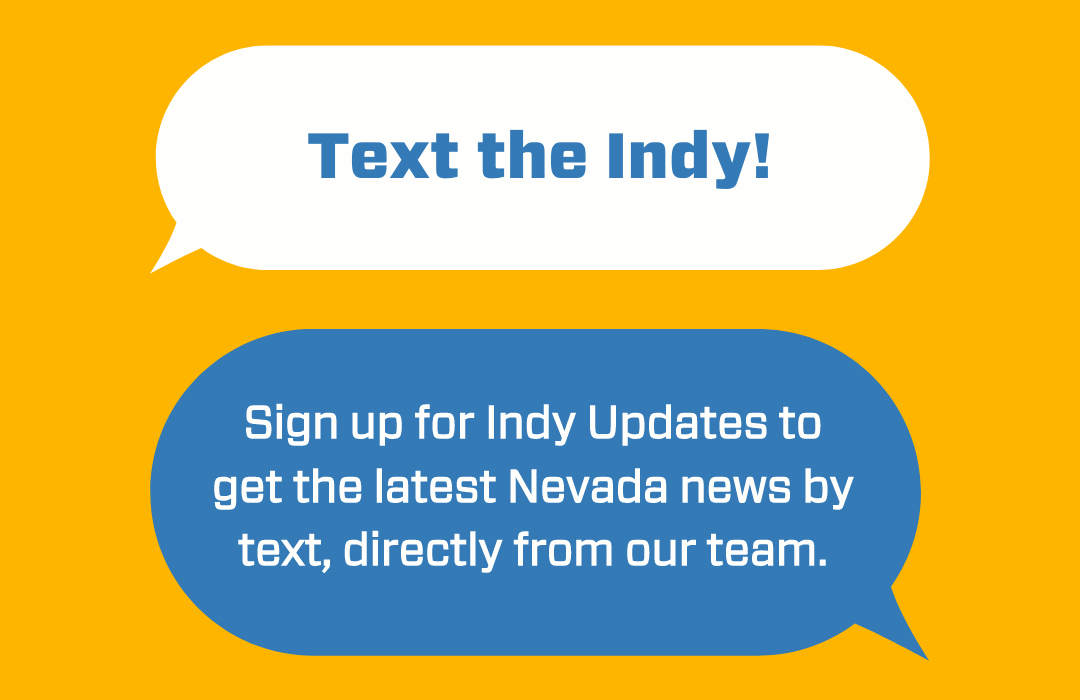 Featured Videos